The Procedure Committee* is encouraging the Scarsdale community to SAVE THE DATE for the Non-Partisan Citizens Nominating Committee Election on Tuesday, November 12, 2019 at Village Hall Lobby.
NEW: All Day Voting from 7 AM to 9 PM.
These are the candidates:

Please turn out to support your neighbors who wish to serve the community and the non-partisan election system in Scarsdale. Village Hall is the only polling place for this election on Tuesday, November 12.

*The Procedure Committee administers the annual non-partisan election of new members of the CNC. The members of the 2019-2020 Procedure Committee are Scarsdale residents: Stephen Baer, Daniel Brown, Eric Cheng-Chair, Marie DiPalma, Madelaine Eppenstein, Sarit Kessel Fuchs-Vice Chair, Dan Gerardi, Judy Wenjing Kerr, Jon Leslie, Matt Martin, Barry Meiselman, BK Munguia, ML Perlman, Andrew Sereysky, Greg Soldatenko, Peter Tesler, Amber Yusuf, and Anne Zink.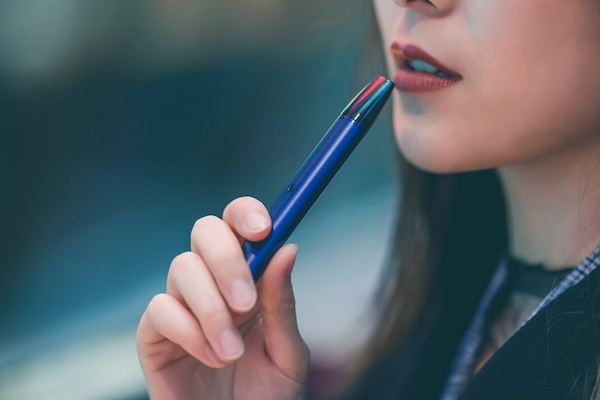 Teen Vaping: Perceptions, Realities and Prevention Sponsored by the Scarsdale PTC, SHS PTA and SMS PTA
Tuesday, November 12th Scarsdale Middle School Auditorium 7:30 - 9:00 pm

The recent flurry of media surrounding vaping-related illnesses has more parents questioning the harmful effects associated with the use of Electronic Nicotine Delivery Systems (ENDS), more commonly known as E-cigarettes, Juuls, vape pens and vape sticks. What are some of the immediate and long term health risks? Why are teens susceptible? What are the risk factors and the signs, and how can parents talk with their teens? These are some of the questions our program will cover.

The evening will begin with an informative presentation given by experts Dr. Richard Stumacher, Chief of Pulmonary and Critical Care Division at Northern Westchester Hospital, and Dr. Paul Donahue, a clinical psychologist and director of Child Development Associates in Scarsdale. Following the presentation there will be a moderated interactive Q&A with our guest speakers, joined by Michelle Gould, 8th grade health teacher at SMS; Dr. Chris Griffin, Assistant Principal at SHS; and Emily Vallario. LCSW and Director of Community Services for Scarsdale Edgemont Family Counseling Service. There will be a brief PTA business meeting before the presentation.

What do you want to know about teen vaping? Submit your questions by November 1st to our experts:

About our presentersDr. Richard Stumacher is a triple board certified Internal Medicine, Pulmonary Medicine and Critical Care Medicine specialist, who joined Northern Westchester Hospital in 2015. He currently serves as the Chief of Pulmonary and Critical Care Division. Prior to his employment at NWH, Dr. Stumacher spent 13 years as faculty of St. Barnabas Hospital in the Bronx where he was tasked with making St. Barnabas Hospital a Smoke Free Campus and created and ran a Smoking Cessation Clinic in English and Spanish until his departure.

Paul J. Donahue, Ph.D. is the founder and director of Child Development Associates in Scarsdale, NY, a clinical practice that provides psychological assessment and treatment for children, adolescents and families. He is the author of Parenting Without Fear: Letting Go of Worry and Focusing on What Really Matters and Mental Health Consultation in Early Childhood, and he has written a number of book chapters and professional articles on parenting and childhood stress. Dr. Donahue has served as a consultant to the Columbia University School for Public Health, the Georgetown Center for Child and Human Development, and the National Head Start Association. He is frequently asked to comment on parenting and family issues and childhood anxiety for national publications, including
the New York Times, the Wall Street Journal, the Washington Post and the Chicago Tribune.
For more information, contact Wendy Macmillan, Scarsdale Middle School Program Chair, Wendymacmillan@gmail.com, or Jennifer Rossano, Scarsdale High School Program Chair, jennifer@jenniferrossano.com.
Categories
Powered by JCal Pro - the Joomla Calendar