Scarsdale Village to Permit Prepayment of 2018 Property Taxes
Saturday, 23 December 2017 17:36
Last Updated: Saturday, 23 December 2017 17:56
Published: Saturday, 23 December 2017 17:36
Joanne Wallenstein
Hits: 6044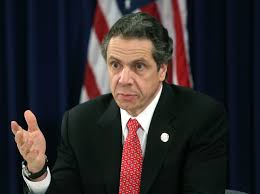 (Saturday December 23, 2017) This just in from the Scarsdale Village Manager's Office: Scarsdale Village will accept prepayment of 2018 property taxes this week. Payments must be made in person through December 29 or by mail, postmarked on or before December 31. No online payments can be made. This follows an executive order from Governor Andrew Cuomo:

(From the Village) Pursuant to Governor Cuomo's December 22, 2017 Executive Order temporarily suspending certain sections of New York State tax law, the Village is now able to provide for the prepayment of 2018 property taxes prior to the end of the 2017 calendar year. Prepayment of 2018 property taxes may assist property owners in preserving income tax deductions associated with local property taxes that would otherwise be largely lost as a result of the recently adopted federal tax reform measure. The Village makes no representation, however, regarding the deductibility of prepaid taxes which will ultimately be decided by the United States Treasury.

The Village will accept prepayment for Westchester County, School and Village property taxes. As the applicable 2018 tax warrants for all three taxes will not be issued by the taxing authorities prior to December 31, 2017, property owners are asked to pay the same amount for each of the three separate taxes as was owed in 2017. Please be advised that the tax amounts billed for 2017 are available on the Village website, www.scarsdale.com. On the Front Page of the website, click on the icon titled "Property Inquiry" located in the center of the red tool bar. Navigate by street name and address to find your 2017 property tax payment information. If you have any issues accessing the website or have additional questions, please contact the Village Treasurer's Office at (914) 722-1170. The Village Offices reopen on Tuesday, December 26th at 9:00 a.m.

Property owners interested in prepayment can issue one or more checks made out to the "Village of Scarsdale." Pursuant to the Governor's Executive Order, payments may be made in person at Village Hall from 9:00 a.m.-5:00 p.m. through December 29, 2017. The Drop Box at Village Hall will be closed at the end of business December 29, 2017. Payments may also be mailed and will be accepted with a United States postmark, Federal Express or UPS shipment dated on or before December 31, 2017. Postage meter marks are not acceptable.

Please note that on-line banking checks issued through personal or business accounts are not postmarked and cannot be accepted if received after December 31st. On-line payments through the Village's on-line payment option at www.scarsdale.com, are also allowed under the Order, however the Village cannot currently accept such payments. We are working with our vendor on creating the necessary file for the 2018 Estimated Taxes. Please check the website for updates in this regard, and please sign-up for the "Notify Me" application on the website to receive additional information on this matter.
Please understand that the prepayment of some, all, or none of these property taxes is optional. Should property owners avail themselves of this option, the necessary adjustments to the payment amounts will be made during the normal tax billing cycles in 2018.