Pam Fuehrer to Run for Scarsdale School Board
Details

Written by

Joanne Wallenstein

Hits: 4821
Pam Fuehrer will run independently for a second term on the Scarsdale School BoardThis letter was sent to Scarsdale10583 by Pam Fuehrer, a current member of the Scarsdale School Board who will run for a second term:
To the Editor,
I recently learned that the School Board Nominating Committee (SBNC) did not recommend me for election to a second term on the Scarsdale Board of Education. I appreciate the time and effort of the SBNC members, but considering the diligence, thoughtfulness and sensitivity with which I've met the important responsibilities of a school board member these past three years, I am deeply disappointed with the decision not to nominate me for re-election. Given my 13 year commitment and experience listening to, reporting on, and helping to resolve the needs of students, parents and faculty across our District, I know that I continue to have valuable contributions to make.

Over the years, my top priorities have been the educational experiences, concerns, and safety of our children, families and staff. Prior to Board work, I led the Edgewood PTA effort as PTA president to replenish our savings and to budget more accurately to ensure continued financial support for programmatic opportunities. As PT Council Vice President, I led an ad hoc PT Council curriculum committee, which represented and discussed parents' requests with Assistant Superintendent Lynne Shain throughout her first year, resulting in a detailed presentation of all curriculum on the District's website. During a second term as PT Council Vice President and as PT Council President, I was an integral part of the collaboration between the Scarsdale Teachers' Association and PT Council to craft the Parent-Educator Partnership Guide. This document, also currently on the District's website, provides counsel on how, when and where to appropriately raise issues and provides answers to frequently asked questions.

As a Board member, I have supported District efforts to establish a STEAM curriculum, a new program at the high school for emotionally challenged children, and an improved writing curriculum at the elementary schools. I've participated in the negotiations of 5 labor contracts and in all 2018 Bond presentations, discussions and deliberations. This Bond includes a number of projects improving the security and safety of our children. I was a member of the Greenacres Building Committee which recommended a safety monitor, air quality and noise monitoring, temporary HEPA filtration during all phases of construction, and the installation of air conditioning in the old multi-purpose room and library.

We are at a pivotal time for Scarsdale schools. We have been engaged in long-term planning of all types. I believe my institutional knowledge and thorough, multi-year understanding of ongoing critical issues, such as community participation, communication, contract negotiations, budgeting, facilities discussions and projects, superintendent evaluations and fiscal planning, have provided and should continue to provide valuable leadership and input to the District and Board as a whole. I am planning to run as an independent candidate along with those nominated by the SBNC so that I might continue the important work I enjoy so immensely and which is so essential to our community. I appreciate the support and encouragement that I have already received by so many.
Add a comment
County Executive George Latimer Visits Scarsdale Village Hall
Details

Written by

Laura Halligan

Hits: 2245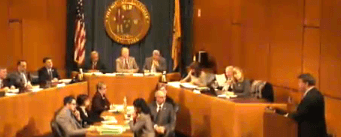 The March 13 meeting of the Scarsdale Board of Trustees began with kudos to Scarsdale Village staff for their post-storm clean up efforts, and a visit from Westchester County Executive George Latimer.

Mayor Dan Hochvert opened by acknowledging the hard work of village employees in getting Scarsdale back to normal after the back-to-back nor'easters that pummeled the region. "I think most of us know, through the announcements sent by the Village Manager, that they were working pretty close to 24 hours a day," he said. "If only Con Ed could have been half as good as our staff, they would have finished in half the time." Hochvert then invited Latimer to the podium to address the board and residents present.

Latimer began with a nod to Scarsdale's food scrap recycling initiative. He said, "It was a real pleasure to meet with you at your garbage facility... It sounds like an oxymoron, but it really showed the innovation that you have already undertaken." Since the meeting, Latimer has been looking at efforts to expand food scrap recycling throughout the county. "If we actually get (it) off the ground, I will trace it back to that day (when) I stood there with you all at the Secor Road facility."

The primary reason for Latimer's visit, however, was to discuss one of his first executive orders, which reframes the relationship between the county government and local municipalities. This new "Good Neighbor Policy" applies throughout Westchester County, and requires all county departments to present plans for any county development or initiative to affected local municipalities for public review. He said, "This restrains the county from acting until a presentation can be made to you, in public, at a scheduled meeting. Then, a 60-day review process begins to allow your board to consider what the impacts of this decision might be." If a municipality objects to a particular project, the county will be required to assess and respond to any issues raised. Latimer stated, "Historically, (the county has) moved forward regardless of what the local community thinks, but this changes that whole relationship and connection."
Following his announcement, Latimer invited any questions the board may have about the new executive order and other issues of interest. Trustee Carl Finger asked if Latimer was able to discuss ways that Westchester County can assist with sanitary sewer issues currently facing the village. Latimer responded, "There (are) some elements that have to be (addressed) by local municipalities, such as illegal hookups and things like that. The intent is for the county to solve the immediate problem – the pollution that comes out of the sewer treatment plant – if we can do that, we can solve what the state and feds are worried about."

Trustee Marc Samwick followed by asking if Latimer could expand efforts to improve utilities' performance beyond Con Ed, to providers such as Verizon. He also asked if the county would assist in getting Con Ed to focus on tree maintenance in a more proactive way. Latimer stated, "The expectation is that every community will have an assessment (of storm-related issues). I am expecting to give (Governor Cuomo)... a list of things that happened from North Salem to Pelham... as examples of things he can focus on (when dealing with the utilities). We're going to see issues of communications that failed -- there's no excuse for robocalls that were flat-out inaccurate... and the inability for them to just respond to calls. You ramp up staffing so you can have enough people on the phones."

Trustee Jane Veron then mentioned that the village had been advising residents to reach out directly to the Public Service Commission with complaints about Con Ed, and wondered how Scarsdale should collect and present relevant information. Latimer said that all comments and observations should be consolidated in order to create a more powerful and accurate sense of how Scarsdale was affected by the nor'easters and utility problems. He then said he hoped to collect all information by the end of the month, although the deadline was not set in stone.
Trustee Deborah Pekarek followed by asking about whether the county was able to consider conducting property valuations and reassessments, rather than local municipalities. Latimer stated, "About 20 years ago, it was proposed that the county do a one-time, county-wide assessment to get everyone up to speed... Ultimately, it was not done because the state would have had to pass legislation to allow the county to do something it didn't have the authority to do. But, we're certainly discussing it again." He then went on to mention that he envisions the county developing a "menu" of consolidated services that the county might provide to local municipalities, along with related costs. In turn, local governments would select those services that made sense for them, financially.

Latimer then finished the impromptu Q&A by stating, " I think I'm going to self edit myself, otherwise I'm going to add an hour to your meeting... but I'm happy to come back and formally meet with the board or others in any other setting."
* * *
Mayor's Comments

Hochvert began his comments by reviewing a recent meeting with the Scarsdale Cable TV Commission about upcoming negotiations with cable franchises and pending creation of a committee to look at expanding local content to be aired. He also mentioned his recent meeting with Rich Clark, who teaches biology at the high school, to discuss his students' plans to plant along Harcourt Woods. Hochvert explained that the meeting is a good example of the village and school staff working together, and expressed his desire to strengthen the relationship between the village board and school board. He mentioned a joint effort to solve parking and traffic problems that was discussed at a joint meeting last week. "I think of the two boards as two divisions in a company and each of us is working for our stockholders. We should find ways to work together and serve you better." Hochvert finished his comments by praising the Scarsdale Chinese Association's New Year celebration and congratulating members of the association for their volunteer efforts throughout the community. He urged residents to view the recent League of Women Voters' candidate forum, which is available via Scarsdale Public Television, and reminded all about the upcoming vote on March 20 to fill three trustee positions.
Manager's Comments

Village Manager Steve Pappalardo followed by thanking his staff for their efforts during storm cleanup and power restoration. To illustrate the true impact of the recent nor'easters, he provided residents with some storm statistics, such as:
• 126 public/private trees fell in the village right of way.
• 49 trees took down electric lines;
• 70 roads were closed immediately after the first storm
• Con Ed reported 1,865 outages on March 5.
Pappalardo said, "We've still got a long way to go, in terms of dealing with the impact of these storms. We've got to make improvements and it's got to start with Con Edison. We can do a lot, but we can't turn your power back on." He also advised residents that the village is collecting storm debris free of charge at recycling center through March 30. Residents who wish to drop off debris need to have a voucher form to prove residency; the form may be downloaded via scarsdale.com.
Trustee Comments

Trustee Veron reported that the Ad Hoc Committee on Communications discussed emergency communication efforts during the storm and recovery process. "From a communications perspective, we're trying to think of ways to best communicate with you; we want to bring information to you where you want to receive it. " She also invited the public to share their ideas and input on how to do better. In addition, Veron mentioned that the library renovation project is moving forward and construction plans are complete, and residents will receive information about library services in light of the transition to the supply field.
Trustee Matt Callaghan reported on the Teen Center's continuing work to finding new financial resources and the fire department's new technical response and rescue training program to be conducted at the village's training center on Secor Road.

Trustee Seth Ross announced that village board and committee volunteer applications are being reviewed and the personnel committee will soon finalize its recommendations on candidates to fill vacancies.

Trustee Finger, in referencing County Executive Latimer's request for information on storm- and utility-related issues, suggested that a form for resident input be created ad posted to the village website. He then reported on the proposed village budget, which includes a modest 0.25 percent increase in expenses over current year. The increases are driven by benefits and related contractual obligations that are out of Scarsdale's control. "What is proposed is a tax levy increase of 1.92 percent... The increase in expense of $149,907 is far overshadowed by the increase in health insurance expense, which is over $400,000," Finger stated.
Members of the public were then invited to comment on general issues prior to the public hearing on changes to the village tree code.
Bob Berg (Tisdale Road) began the public comment session by addressing the village response to recent storms. "Benny and his team did a fabulous job as they always do... I do have a problem with the lack of emergency facilities for our residents... A third of the village was out of power for seven to ten days, and there was no place for these people to go... The village should have worked with the school system to have the high school available... We have to provide for our residents and we need to push the school system to (help). Hochvert responded, " I have asked the same question of the schools and we get the same resistance. It is something I support you on. We'll see if we can work with them in the future on that (issue)."
Bob Harrison (Fox Meadow Road) expressed his thanks to village staff for their work during the storm aftermath. He also mentioned his support of the modified resolution for improved sanitation services, which preserves rear yard pick up of recyclables. Berg then discussed the proposed comfort station at the middle school, which was discussed at the joint BOE-BOT meeting on March 5. He suggested that the village purchase a parcel of middle school property and build the comfort station, without the complication of state department of education requirements.

After the public hearing, the trustees continued their review of various business and administrative matters. Notably, as part of her Municipal Services Committee report, Trustee Veron presented a resolution to establish modified and expanded sanitation service standards on a 12-month pilot basis. These include weekly, village wide food scrap recycling, a furniture donation partnership and holiday week pick up schedule changes. There will be no change to rear yard recycling pick up.
Add a comment
Consultants Provide Recommendations for Improvements in the Village Assessor's Office
Details

Written by

Joanne Wallenstein

Hits: 2727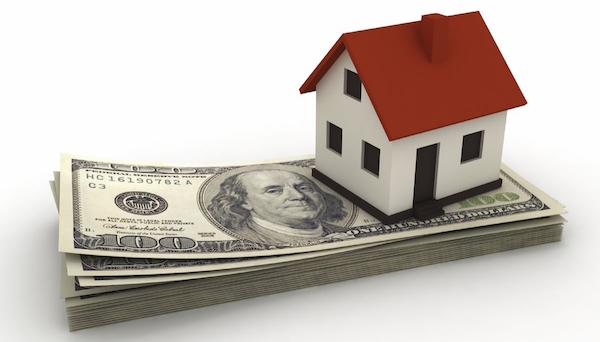 Following two tumultuous property tax revaluations in Scarsdale in 2014 and 2016, resulting in a lack of confidence in the revaluation processes and assessor's office and an Article 78 proceeding, the Village hired management consultants to examine the assessor's office and the revaluation process.
In June 2017, The Village retained Management Partners for a fee of $34,990 to "Review the assessment department's structure, staffing, policies, workflow processes, and use of technology to identify strategies and best practices that will lead to increased efficiency and effectiveness in the functional responsibilities of the department as well as improved customer service."
After eight months of work, the consultants issued their report and came to Village Hall to present it on February 27. It is available on the Village website here. Though hundreds of concerned and sometimes angry residents had attended prior meetings about the revaluation, only a few people showed up for the presentation. Among the sparse audience were three reporters from the Scarsdale Inquirer, a few members of the Scarsdale Forum and candidates for Village trustee. A recent meeting about recycling and trash pick up drew a much larger group to Village Hall, so it appears that concern about assessments has waned.
The consultant's report contains 41 recommendations for improving the way the assessor's eepartment works both internally and externally, providing suggestions on how the staff should communicate with the public, hire and supervise outside vendors, use technology and more. The recommendations address some of the problems the Village experienced with the 2016 Ryan revaluation, which was done on the heels of the 2014 revaluation.
As background, following the 2014 revaluation, 18% of property owners filed grievances, as many owners of high-end properties who received the largest increases, believed these increases were excessive. As a result, John Ryan, the man who served as the monitor for the 2014 Tyler revaluation was retained to do a second revaluation, without the issuance of an RFP or consideration of other contractors. He had worked well with Village Assessor Nanette Albanese during the 2014 revaluation and she had confidence that he could conduct this follow up revaluation efficiently. But during the process it became apparent that Ryan did not have an adequate team, a sufficient model or a process in place to ensure a quality revaluation.
When the results came in, the Scarsdale valuation was not at 100% of market value, as it should be following a revaluation, but came in at only 89.14% of market value. This led the state to assign the Village an equalization rate. According to the report, "The high percentage of parcel valuation changes, and their significance, inconsistency between parcels and the difficulty in understanding how the changes were made fueled public distrust in the process."
Looking at the history of the number of grievances in Scarsdale it is evident that grievances rose due to mistrust of the valuation process.

The 39-page report includes recommendations for improving the way the assessor's office now works and for planning and conducting the next revaluation. You can read the report online. However here are some highlights from the report.
Staffing:
An examination of the staffing of the Assessor's Office in relation to the number of parcels in the Village, shows that in comparison to neighboring towns, Scarsdale's department is adequately staffed and compensation is commensurate. However, they recommended that during a revaluation, staff should be borrowed from other departments or part-timers hired to respond to the public.

The consultants also found that on average, the Assessor's Department spends $142,145 per year for professional support for appraisals, property inspections, data collection, small claims filing and negotiations and legal support for SCAR and Tax Certiorari proceedings." It says, "Given the number of grievances and claims, this level of support is higher than would normally be expected. If the total number of appeals and staff remain at the current level, some level of outside assistance will be needed. However, if appeals decrease and return closer to the pre-2014 level, the appeal workload could be handled in house."
Office:
The consultants analyzed the structure of the assessor's office and the physical layout of the space in order to make recommendations about improving interactions with the public and customer service.
Since so much of the property information is available online, they recommended that a computer terminal with the property records be made available to people who come to Village Hall. They also recommended a redesign of the property information webpages so information can be easily accessed and understood.
Technology:
Inadequate software was also to blame in the 2016 revaluation and consultants found that the assessor's department now uses eight different software packages.
The NYS Office of Real Property Services software is currently being update by the NYS Department of Taxation and Finance. It is scheduled for release in late 2019. It will be "a consolidated web-based system, rather than the current patchwork of separate software installations that run on individual computers."
In order to address their technology issues, the consultants recommend that the Village "research and purchase an assessment software package that meets industry standards and facilitate future mass appraisal revaluations."
Interactions with the Public:
Addressing claims that the personnel in the assessor's office were rude and not helpful, the consultants recommended the staff go through customer service training to improve communications skills and transparency.
Poor communications were also cited. The consultants found that "some residents do not trust the results of the two recent revaluations," and recommends that a communications plan is developed to increase transparency and build trust. They found that there were inconsistencies in the way information was provided and therefore recommended that the Village "Provide notice to property owners about data changes through a variety of communication channels and allow ample opportunity for response as part of each assessment or revaluation." They suggested that the village produce videos to explain the assessment process and air them on local cable channels.
These videos could also be used to explain the importance of allowing an inspector inside the house as part of the assessment process or to guide a resident through the grievance procedure.
Best Practices:
The consultants looked at a few other municipalities and determined that they used "transparent and sound procedures, frequent communications with property owners to develop trust in the process." All three of these towns conduct annual review of town/village wide property valuation trends through sales data, to maintain accurate up to date parcel values. As a result, the report claims that "Residents have accepted frequent changes to their property assessments which is reflected in steady decline of grievance filings."
The consultants made the following recommendations concerning a future revaluation.
It should be carefully planned with more public outreach and engagement

It should allow for mid-course corrections when needed

The software solutions should be considered in advance.

A monitor should be hired to provide oversight of the vendor.

Staffing of the Assessor's Office should be supplemented during the revaluation.

Annually sales trends analyses should be done to see if certain neighborhoods need to be adjusted.

A Village-wide assessment should be conducted no less than every five years
The consultants also sought to avoid future issues with hiring vendors to do the work. They suggested the use the RFP process for all future reassessment projects, using the ORPTS RFP as a template.
Other recommended steps include:
-Holding a meeting with contractors prior to submission of proposals to answer questions.
-Interviewing prospective contractors "about their experience and knowledge about property attributes in general, and conditions similar to Scarsdale.
-Establishing a committee to assist with the evaluation of the consultants and to select the vendor. The report recommends that the committee be selected by the Village Board and include the assessor, Village attorney, a representative from the Village Manager's office and possibly a tax attorney, property appraiser, real estate agent or other professionals.
-The Village Assessor be responsible for the RFP process and that a clear and consider explanation of responsibilities, along with a detailed project timeline is provided to all contractual parties including the monitor, the contractor and the staff of the Assessor's Department.
In addition to outlining procedures, the report recommends that the model and methodology for conducting the valuation estimate calculations is included in the required documentation provided to the Village.
The report goes on to make recommendations concerning the Board of Assessment Review and the grievance procedure which you can review here:
It concludes by recommending that for the next revaluation "there is a fully transparent process, ample communications and clear instructions for property owners."
Following the presentation by Kevin Knutson's of Management Partners, Trustees and the public were given the opportunity to ask questions.
In response to the recommendation about the assignment of a revaluation committee to supervise an RFP, Knutson said, "They're good for all kinds of large scale projects." However his colleague Thomas Frey admitted that he "did not know of any local communities that created such a committee."
Trustee Callaghan said, "All of a sudden it turns out Ryan is a flim-flam man. How do we avoid that in the future?" Knutson recommended an RFP process and calling references.
Trustee Marc Samwick thought the report had not gone far enough. He said, "I thought you would look at other towns and pick out best practices and learn from the more positive experiences. ... I was expecting more meat on the bones for how we can learn from them. ... Bronxville does their valuations in house. We also discussed that Bronxville had a higher number of grievances than usual this year – why? That wasn't given enough attention in this report."
Knutson replied, "We are focusing on what you can do today to make it go better."
Samwick continued, "I was hoping to find communities that minimized grievances and why? Is there any trending analysis for each of these communities? How can we compare? Did you look at the assessor's offices FTE's in relation to how many parcels there are? It looks like we are almost staffed to do this in house."
Carl Finger asked, "If you have the data – can you supply it at a later date?"
Trustee Callaghan turned to page 36 of the report and read, "A high level of care should be taken during the next revaluation to make sure there is ample communication etc. What do you think the timeframe should be?"
Trustee Veron said, "So much planning is needed in advance – we should start to think about this now."
Trustee Samwick, "You recommend tighter controls to allow for midcourse corrections when needed? Frey responded, "You need milestones in place – if you start to see that these dates aren't being met, you have to take steps."
In public comments,
Lee Fischman said, "The Forum's Assessment Committee is drafting a report that will probably be ready in the spring. It will be more forensic and technical in nature.
You can use this as well as a resource."
Justin Arest said, "I look forward to the additional data that has been requested. I would appreciate more information about the recommendations. Please elaborate why something is best practice and please provide the back up."
Bob Berg said, "I was not in favor of hiring a consultant. I thought it would be a white wash. But now I think it's a gray wash – it's a C+. It's written in a way to protect the current office. We lose from that. We could do a better job solving the issues. That said, if you read between the lines, you learn a lot. We are paying more, we have a lighter workload, and we had a disastrous result. It doesn't do it to say "improve customer service." You don't address how that Ryan reval came about. Why did that happen? Is it common to do one right after another one was done? Tyler was at 100% valuation and Ryan was at 94% - that was a disaster and you don't go into why that happened."
Steve Pass asked,"Did Mamaroneck provide the mathematical model used in their reval to residents?" Frey replied "no." Pass asked, "Did the Town have access to the mathematical model used?" Frey said, "I am not sure."
Michael Levine said, "You make it clear that you did not analyze the methodologies or review the results of the previous revaluations. You might have made different recommendations if you had reviewed the revaluations. ...There is a lot about procedural fairness, but there's nothing about unfair results. Without being on guard for this, you're not defining that this has to be done. The report assumes that the revaluation will be done correctly. It does not deal with the potential problem that the revaluation will be substantively insufficient...Can it be done fairly – can it be defended as fair? Are those mechanisms in place? "
The meeting concluded with the consultants agreeing to provide implementation steps for all their recommendations and additional data on the other towns they studied.
Add a comment
Generator Safety Info from the Scarsdale Fire Chief
Details

Written by

Joanne Wallenstein

Hits: 2283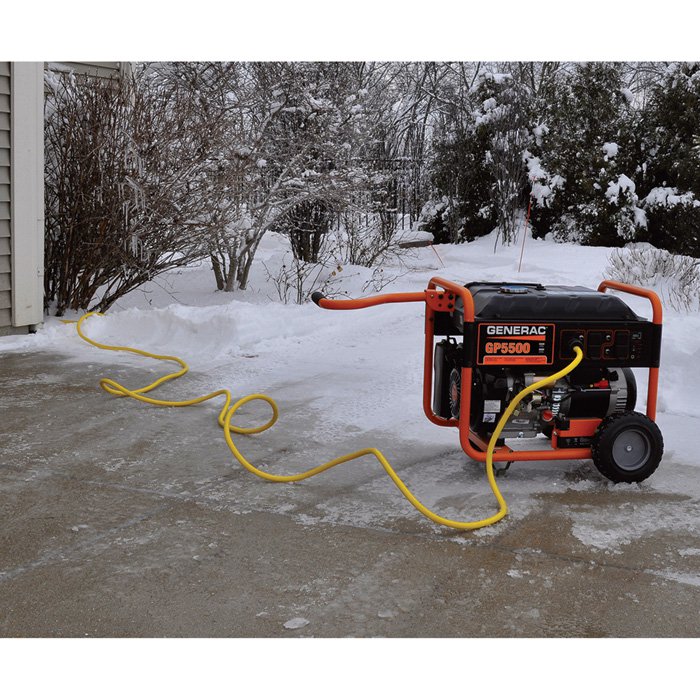 The Officers and Members of the Scarsdale Fire Department would like to remind our residents of some vital portable generator safety tips, as you continue to battle through the recent winter storms and face continued power outages.
• Never run a generator inside of a building. This includes the garage or basement. Within minutes Carbon Monoxide can build up - this colorless, odorless, gas kills occupants with no warning every year.
• Always place generators at least 10 feet from any structure. The exhaust must face away from any openings. Fans will not prevent Carbon Monoxide buildup.
• Never place generators on or near combustibles. This includes decks, porches and tool sheds. The heat generated by the motor or improper refueling can start a fire.
• Never modify, construct, or connect a generator to a dryer, range, or other household receptacle.
• Always follow your manufacturer's generator instructions to avoid electrocution.
• Never store fuel for your generator in your house. Flammable liquids should always be stored outside living areas in properly labeled, and ventilated containers.
• Always make sure you have working carbon monoxide and fire detectors installed.
Should you need any assistance or require any additional safety information, please contact the Scarsdale Fire Department at 722-1215.
Add a comment
LWVW Champagne Celebration Today, Sunday March 25
Details

Written by

Joanne Wallenstein

Hits: 2662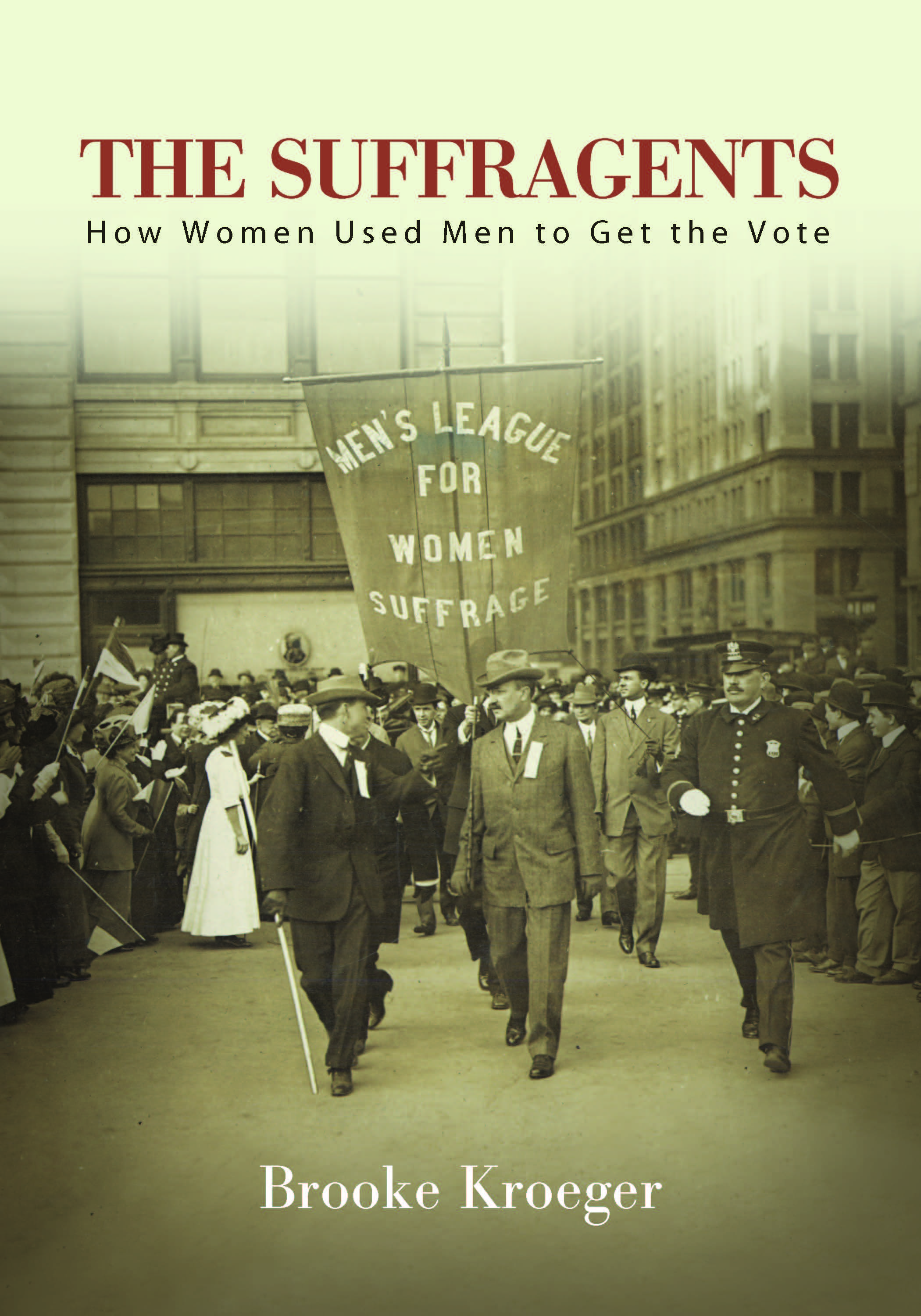 The SuffragentsThe League of Women Voters of Westchester (LWVW) has rescheduled their celebratory fundraiser to mark 100 years of women's suffrage in New York State, to Sunday March 25 from 1:00 pm to 4:00 pm at 65 Church Lane in Scarsdale. Brooke Kroeger, author of The Suffragents, will tell the untold story of how a group of prominent and influential men came together to help women win the right to vote.
New York State voters approved women's right to vote on November 17, 1917, three years before the ratification of the 19th Amendment that approved women's suffrage on the federal level. In 1917: When Women Won the Right to Vote, NY Times correspondent, Tessa Melvin wrote that, "Nowhere was the effort to gain the right to the state vote more intense than in Westchester County... At its height, the suffragette movement in the county enrolled 20,000 women and included 102 suffragette clubs, according to material in the files of the Westchester County Historical Society." Every Westchester town voted in favor of the referendum. Women organizers included New Rochelle's Carrie Chapman Catt, founder of the Woman's Suffrage Party, which later became the New York State League of Women Voters. (Note that Ms. Melvin's article misspelled Marion Sinek's name (Finek) and that they were suffragists not suffragettes.)
"The history of women's suffrage and the LWVW is deeply intertwined," says LWVW P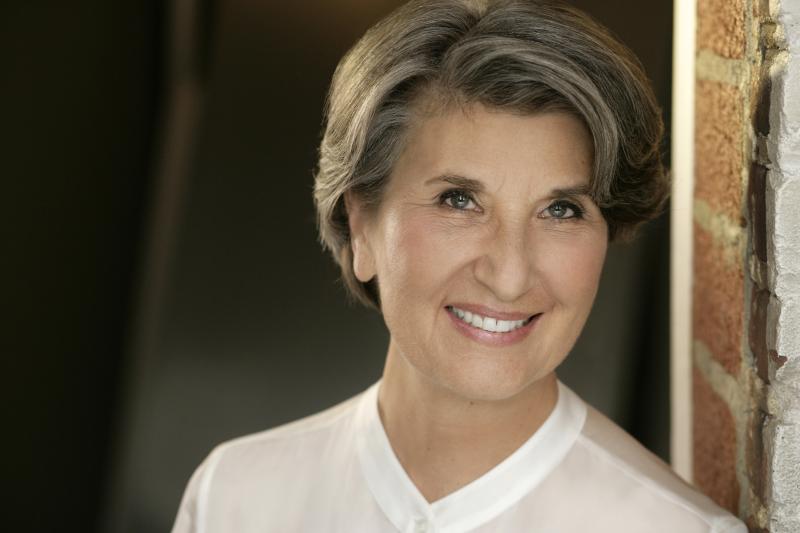 resident Marylou Green. "Since 1919, our dedicated volunteers have been providing the public with factual, nonpartisan information about our government and elected officials. We produce voting guides for elections throughout the county, strive to elicit specific opinions and proposals from candidates rather than marketing soundbites, and monitor the workings of Westchester government and the Westchester Board of Elections. Many of us know the story of the suffragists in New York and the nation, but have not heard about the essential support they received from influential men who organized for the movement. It's time to celebrate them also."
Champagne, wine, hot hors d'oeuvres, finger food, and desserts will be served at this festive event. Tickets are $75 each. Payment can be made online via credit card or PayPal at lwvw.org or by mailing a check, payable to LWVW Inc., to 570 Taxter Road, Suite 565, Elmsford, New York 10523. For additional information please contact the League office at 949-0507 or marylougreen14@gmail.com.

The event was rescheduled due to the storm that hit Scarsdale on Friday March 2.

Add a comment