Earl the Pearl Monroe to Speak at Scarsdale Synagogue
Tuesday, 30 October 2018 20:12
Last Updated: Tuesday, 30 October 2018 20:12
Published: Tuesday, 30 October 2018 20:12
Joanne Wallenstein
Hits: 1406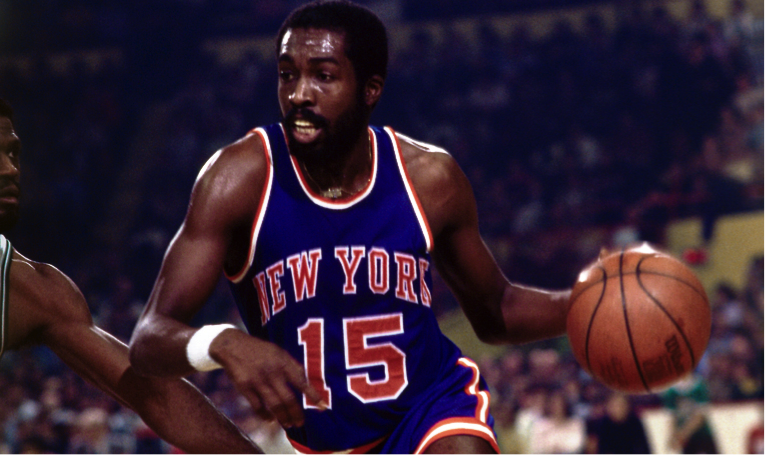 Basketball fans of the of the late 60s and 70s will have the opportunity to see and hear from NBA legend and former New York Knicks and Baltimore Bullets superstar, Earl the Pearl Monroe on Sunday morning, November 11th at Scarsdale Synagogue Temples Tremont and Emanu-El, at 2 Ogden Road in Scarsdale. Earl Monroe is a member of the New York Knicks 1973 championship team, four time All-Star, member of the Hall of Fame and voted one of the 50 greatest players in the history of the NBA.
Dan Alpert, co-President of Brotherhood says "It's truly an honor for Brotherhood of Scarsdale Synagogue to host NBA legend, Earl the Pearl Monroe, who many of us grew up idolizing in the late 60s and 70s. Not only was he a transformative player with his patented spin moves, Monroe has been involved in many community service projects and philanthropic endeavors. He is one of the true gentlemen of the game. There will also be a raffle and silent auction of Monroe related memorabilia. Everyone in the local community is welcome."
Mr. Monroe will speak about his experience in the NBA beginning at 10 am. A breakfast comprised of bagels, lox and pastries will be served beginning at 9:30 am. Signed memorabilia will be raffled during the program.
Members of the public of all ages are welcome to attend. Admission is $30 per person ($25 for synagogue members). Children under the age of 12 eat free if accompanied by a paying adult. RSVP's are appreciated to ensure ample food by calling the Synagogue office at 914.725.5175 or by emailing brotherhood@sstte.org. Admission fees and raffle proceeds will support this and other programs organized by the Synagogue's Brotherhood.
Scarsdale Synagogue President Karen Chapro expressed her deep appreciation for Brotherhood Co-Presidents Dan Alpert, Richard Primoff and David Nodiff, for organizing the Earl the Pearl and other Synagogue programs: "Dan, Richard and David have done a phenomenal job lining up an incredible series of really interesting, high-quality programs for 2018-19 on a broad array of different topics. My husband couldn't be more excited to hear Earl the Pearl. I am just blown away by the overall calendar they have put together. I couldn't be more grateful to have such wonderful and committed volunteers in our community!"
Scarsdale Synagogue is a reform Jewish synagogue located at 2 Ogden Road, Scarsdale, NY 10528. 914-725-5175. www.sstte.org.