Middle School Students Invited to Participate in Police Youth Academy
Details

Written by

Joanne Wallenstein

Hits: 905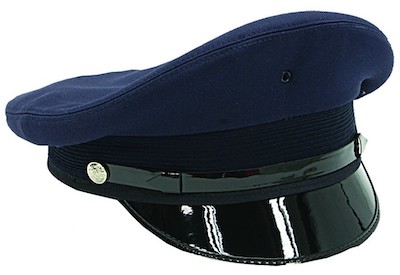 The Scarsdale Police Department in partnership with the Scarsdale Fire Department are pleased to announce that applications for the 2019 Police Youth Academy are now being accepted. The Police Youth Academy is offered to middle school age students to enhance the relationship between the youth of Scarsdale and the Police Department.

The Police Youth Academy is a program offered to students who have an interest in law enforcement. Students are given the opportunity to learn more about a Police Officer's responsibilities to help keep our community safe.

Space is limited to 20 students and the dates and times for the 2019 Police Youth Academy are as follows:

Tuesday April 23rd 4:00PM – 5:00PM
Tuesday April 30th 4:00PM – 5:00PM
Tuesday May 7th 4:00PM – 5:00PM
Tuesday May 14th 4:00PM – 5:00PM
Tuesday May 21st 4:00PM – 5:00PM

There is no cost for this program. For further information or to sign up, contact Detective Patricia Arcesi at (914)-722-1200.
Budget Provision Requires PSC and NYSERDA to Create a Renewable Energy and Energy Efficiency Resources Program for Westchester
Details

Written by

Joanne Wallenstein

Hits: 1896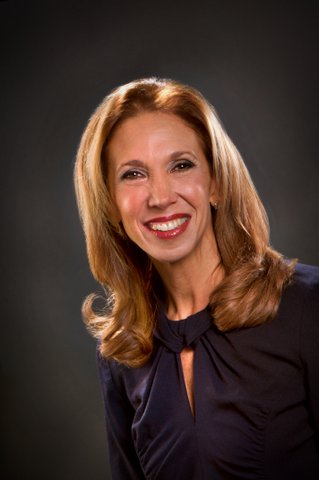 New York State Assembly members representing Westchester County announced that the recently passed 2019-2020 state budget contains a new program to help Westchester residents and developers deal with the effects of the Con Edison moratorium on new natural gas services in the region. The budget requires the Public Service Commission (PSC) and the New York State Energy Research and Development Authority (NYSERDA) to create a renewable energy and energy efficiency resources program specific to the county to encourage broader adoption of alternative energy strategies, including geothermal.

This additional program builds on the progress of the previously announced Westchester Clean Energy Action Plan, which dedicated $250 million to provide local investment in clean energy alternatives such as electric heat pumps, high-efficiency appliances, equipment and building materials that will lower energy costs for consumers and reduce demand in order to accommodate new customers. That program, which was unveiled in March shortly before the Con Edison moratorium on natural gas took effect, included state grants to Con Edison earmarked for the development of heat pumps and increasing gas efficiency for residential, multifamily, and commercial and industrial customers, grants to improve energy efficiency in Westchester to reduce overall and peak energy demand from existing customers in the region to free up capacity, and low-cost NYPA financing services for its Westchester customers to retrofit heating systems with clean energy alternatives.

The PSC and NYSERDA are required to develop this new, additional program within 90 days of the budget's passage and after convening a public hearing for ideas and feedback.

"For the sake of our county's economic well-being, and the residents and communities that rely upon ongoing development projects put at risk by this sudden and potentially long-lasting natural gas moratorium, we need to do everything we can to make the adoption of clean energy alternatives more affordable and more attractive," said Assemblymember Amy Paulin (D-Scarsdale.) "I am confident that the experts at the PSC and NYSERDA will work with our local communities on a program that will both support the economic growth of our area and the growth of clean energy."

"With challenge comes opportunity," said Assemblyman Tom Abinanti (D-Greenburgh/Mt. Pleasant). "Westchester's moratorium on natural gas has fueled investment in clean energy—a necessity to combat the ever-present threat that climate change poses to our community. This money will help Westchester become a more sustainable 21st century county. "

"The Con Edison gas moratorium demands immediate action, and I am thankful my colleagues in the New York State Assembly recognized this and moved quickly to secure critically important funding," said Assemblyman David Buchwald (D-White Plains). "The investments in these programs will provide significant assistance to Westchester residents and businesses."

"Given the precarious situation the Con Edison gas moratorium has created for new development in Westchester County, I am so happy that we were able to include this program in the state budget," said Assemblywoman Sandy Galef (D-Ossining). "Anything the state can do by offering grants for clean energy alternatives to businesses and residents will go a long way in mitigating this crisis."

"I am pleased that we included in the state budget funding to give Westchester consumers more choices for efficient, cleaner energy and reduce our reliance on fossil fuels," said Assemblyman Steve Otis (D-Rye). "These kinds of incentives for alternative energy sources should be a model for other communities."
"I am thrilled to see the New York State Assembly's funding of cleaner energy alternatives in the 2019-20 Budget," said Assemblymember J. Gary Pretlow (D-Mount Vernon). "New Yorkers from every walk of life deserve to have improvements made in order to ensure their well-being. I am confident that funding for natural energy alternatives will do just that and this will benefit the county by making cleaner energy more affordable. My colleagues and I will continue to fight for more measures to improve quality of life in the county as well as the State."

"The Con Edison gas moratorium presents a clear and present danger to economic development in my district and across Westchester County," said Assemblyman Nader Sayegh (D-Yonkers). "Thanks to my colleagues in the Assembly, NYSERDA and the PSC can responsibly begin to shift our reliance from fossil fuels while protecting the interests of consumers across the region."

On January 17, Con Edison formally announced to the PSC and to the general public that it would institute a temporary moratorium in most of its Westchester County service area for new natural gas services, including residential, commercial, or mixed-use buildings currently in development that will increase peak winter demand. The moratorium officially began on March 15 – less than two months after it was announced – and will last for an indeterminate period of time. The only stated exceptions to the moratorium would be for new customers applying for interruptible service, gas service for emergency generators that only activate in the case of an electric outage, or other service patterns that would not be likely to impact gas delivery during peak winter usage.

Westchester County legislators and officials, including those at the state and local level, sent a letter on February 5 asking the Governor and the PSC to investigate ways to ameliorate the situation. Of particular concern is the number of projects already advancing in cities, towns, and villages throughout the county, from major redevelopment in cities like New Rochelle, Rye, White Plains, and Yonkers, to smaller residential, commercial, mixed-use, and school construction projects. The legislators are confident that the Westchester Clean Energy Action Plan and the new program established in the state budget will make it more economically viable for new development and those converting from oil heat to choose smarter, cleaner, and greener options.
Trustees Ease Regulations on the Installation of Solar Panels
Details

Written by

Joanne Wallenstein

Hits: 5567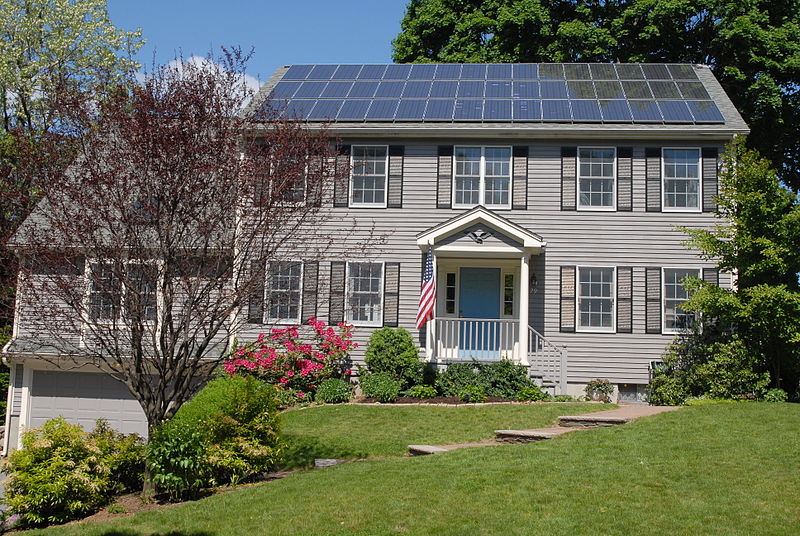 After considerable discussion and lengthy public comments the Scarsdale Board of Trustees passed a change to building code that allows property owners to install solar panels that meet a list of criteria without review by the Board of Architectural Review. This will allow property owners to install panels on front, side and back facing roofs without review by the BAR, as is now required.
Though the board was in general agreement about the installation of solar panels, the matter that was up for debate was whether or not street or front facing solar panels would still need to go before the BAR.
Part of the approval procedure for property owners will be to complete a checklist of criteria on the installation of the solar panels to be submitted to the building department. These requirements specify that residents would need to submit detailed plans for the solar panels, including a site plan, elevation and roof drawings showing the presence of the solar panels. The checklist includes requirements such as a maximum height that the solar array can be off of the roof, a requirement that the edges of the panels need to be flush, a requirement that the edges of the panel installation need to be parallel to the roofline and a requirement for anti-reflective coating on the panels. The application checklist is a combination of aesthetic and safety parameters.
The change to the code is underlined below:
"Matters exempted from review. Upon vote of the majority of the whole Board, the following additions or alterations or fences are designated as exempt from review by the Board: A. On any elevation:
(1) Repair or replacement in kind of any preexisting structure or architectural element thereof.
(2) Solar panels, except when referred to the Board by the Building Inspector."
At the public hearing, many residents and children spoke in favor of the change.
Jen Premisler said she went through the BAR process and installed panels on the street and side facing roofs of her home and offset her energy usage by 130%. She favored exempting solar panels from BAR review, calling the process "onerous."
She gave three reasons she supports this change:
-It attracts environmentally conscious homebuyers
-Considers the needs of generations to come
-If the Village limits the installation of front facing surfaces, some sections of homes could be at an economic disadvantage.
Jeanne-Marie Castiello 280 Mamaroneck Road agreed that solar panels should be permitted on any side without review of the BAR. Otherwise she said, "We discriminate against homeowners who don't have south facing back-sides for the installation of solar panels." She called solar energy clean and inexpensive.
Many high school students spoke in favor of the resolution to permit people to put solar panels on their house.
Richard Kantor of Innes Road spoke in support of the resolution and urged Scarsdale to place solar panels on Village buildings.
Renu Lalwani said solar panels take advantage of nature's most powerful and free resource. She said, "It is our duty to allow anyone to make this change without discrimination. It is unfair to restrict its use. I understand that solar panels may be an eyesore for some people. Charity and change begins at home. Change should begin with small measures in our homes."
Lana Deharveng of Hampton Road spoke in favor of permitting solar panels on all rooftops. She said in California, solar panels are everywhere.
Seema Jaggi of Hampton Road spoke in favor of front and rear facing solar panels. She said we have seen terrible storms here and climate change is already here. Since the government is not embracing change, the burden is on state and local governments who need to be bold. She said, "We should encourage the use of solar panels."
Darlene LeFrancois Haber spoke in favor of removing solar panels from BAR review. She said, "We are in the middle of a global crisis" and "We must reduce our fossil fuel consumption." For those with aesthetic hang ups, she said, "Solar panels can be our badge of honor."
Sabine Bochner, a member of the Board of Architectural Review. She said, "It's not either, or. We can come up with parameters that add to the aesthetics. Though the BAR members don't agree on this resolution, they agree on the aesthetics parameters they are giving to the community."
Adie Shore of Oakstwain Road said, "I appreciate the checklist but believe that limiting this to rear facing panels should be removed from the list."
Kathleen Dunlop from Lockwood Road said, "We have a leadership opportunity here in Scarsdale to show our children what we can do for the future." "Our actions have symbolic power for our children."
Ylva Cavali Bjorkman of Heathcote Road spoke in favor of the proposal. She said, "I had my solar panel application denied. We have geothermal heating. "
Michael Levine agreed, saying, "I think solar panels should be encouraged and there should be no reason to impede or obstruct it."
Ron Schulhof said, "I believe this will make it clearer and easier and support residential solar in Scarsdale." He called the proposed approval process "stringent," and said only those projects that meet these "narrow guidelines" could install solar panels without review by the BAR. He said the proposal "was the result of extensive research and compromise." He suggested that the checklist should be changed so that only solar panels on front facing asphalt roofs be permitted without BAR review – not slate or tile, a change that was ultimately adopted by the board. He said that Tesla tiles are not available and we don't know when they will be. He said, "that's years out."
Michelle Sterling read a letter from architect Bart Hamlin that said, "I am in favor of solar panels - even if they are visible from the street. This is basically a matter of priorities. Either you believe the Village aesthetic is more important than the environment or vice versa.
A letter from the CAC years ago basically stated that in the short term solar cells will look like applied appliances (like the current solar panels) but eventually solar cells will be fully integrated into building materials and therefore the impact on aesthetics will be greatly reduced. Solar roof shingle for example will improve solar's aesthetic characteristics rapidly (just see how Tesla is developing their solar roof tiles).
I believe it is only about 10-15 years during which these visible "appliances" will be replaced by an integrated type of solar cells. The next 10-15 years however happens to be the most critical time period for us to reduce the causes of climate change in order to mitigate severe climate related crisis.
This seems like a very small period of time for the aesthetics of Scarsdale to be compromised in order for Scarsdale to contribute to improving our climate and thus helping to avoid a climate crisis. Fortunately, at the end of the life cycle of anything installed today, I believe the replacement products will be compatible with the Scarsdale aesthetic. Therefore, the compromise to Scarsdale aesthetics will be short-lived but very worthwhile."
The Board debated the proposed change to the law and the building department checklist of requirements for solar panels. They agreed to modify the building department checklist to require any front facing solar panels on slate or tile roofs to require BAR approval.
Trustee Justin Arest feared that this checklist of provisions for solar panels could be changed in the future without any input from the Board of Trustees. Lena Crandall spoke in favor of keeping this checklist separate from Village code and the Village Manager said the Building Department would not change the checklist without approval from the Board of Trustees. Others objected to changing the checklist to require BAR review for front facing panels on non-asphalt roofs without another public hearing.
Ultimately the Board voted to approve the code change, permitting front facing solar panels on asphalt roofs, and installation on all other roofs that meet checklist criteria without approval by the Board of Architectural Review.
All voted aye except Justin Arest who said he is a supporter of solar energy but objected to the process whereby the Board voted on a new version of the law and agreed to a change in the checklist of criteria without an additional public hearing. He said, "This is a vote about bypassing the BAR."
Commenting on the change, Michelle Sterling said,"The application checklist is a conservative one - many towns in Westchester have fewer aesthetic requirements and have an even more streamlined approach than us. That being said, ours is an excellent and necessary first step. It will allow homeowners to obtain solar panels in what will be a much more streamlined process. I am happy to say that with this code change and this historic vote in favor, Scarsdale has landed on the right side of history and should be very proud."
SBA to Host Health, Beauty and Wellness Fair on Saturday May 4
Details

Written by

Joanne Wallenstein

Hits: 2477
On Saturday, May 4th, the Scarsdale Business Alliance (SBA) will host its first annual Health, Beauty & Wellness Fair in Scarsdale Village from 10am - 3pm. The event is free and open to the public and will take place on Chase Road and Boniface Circle, rain or shine. Key sponsors include Scarsdale Medical Group, Metro Behavioral Health Associates and Nordic Edge.
Don't miss out on this incredible opportunity for a fun and educational day with activities for the whole family. There will be a full day of programing including workshops, presentations and activities surrounding key health and wellness resources available right here in our community.
Local businesses and health care providers will exhibit their services and products, offer health screenings, and answer health and wellness-related questions. Pilates, yoga and fitness classes will be offered in the morning, followed by informational sessions, where participants can learn about prevention and treatment of common illnesses, first aid and CPR, stress management and mental health, anti-aging beauty techniques, cryotherapy and much more. A complete schedule of presenters, topics and times will be available on the SBA website one week prior to the event.
A variety of local eating establishments will be sampling and selling healthy food choices. There will also be a fire truck and police vehicle on hand, as well as an ambulance and various other activities surrounding safety in and around our community and your home.
Local retail stores and beauty providers will have models walking around throughout the day featuring spring fashions, with accessories and jewelry to enhance their looks. In addition, Julius Michael Scarsdale and BLVD will be showcasing their hair styles and makeup applications.
Attendees will receive giveaway bags with promotional items and incentives and will be entered to win several great raffle prizes from participating vendors.
"I have been incredibly impressed by the energy and innovation of the SBA. They continue to create experiences for consumers to sample the diverse offerings available right here in Scarsdale and are completely on trend with their focus on health, beauty and wellness. This event has something for everyone and will infuse our Village Center with excitement, " said Jane Veron, Scarsdale Village Trustee and SBA Liaison.
"We are thrilled to support the Scarsdale Business Alliance and participate in this event to build a healthier community," said Kimberly Carrier, COO Scarsdale Medical Group.
The SBA is a non-profit organization dedicated to supporting the Village of Scarsdale and its local businesses. Come celebrate health and wellness with the SBA and the Village of Scarsdale, and learn how to create a healthier lifestyle by attending the Health, Beauty & Wellness Fair on Saturday, May 4th, 10am - 3pm in Scarsdale Village.
For more information about the SBA or to participate in this event, please visit www.scarsdalebusinessalliance.com or email info@scarsdalebusinessalliance.com.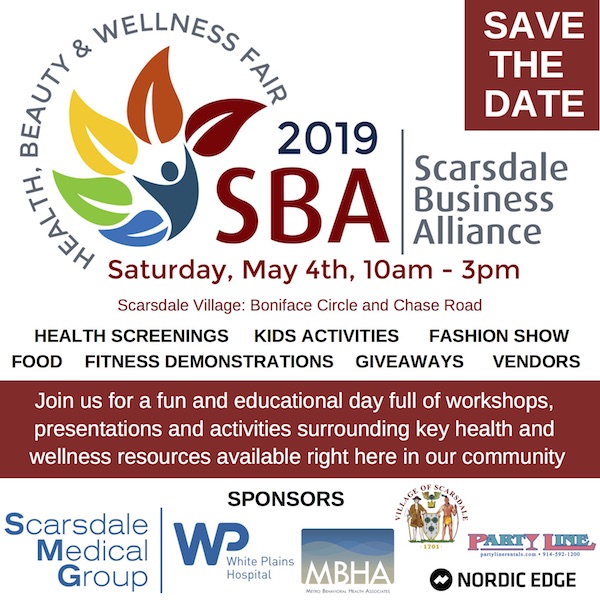 Paulin's Bill Requiring Safe Storage of Guns Clears State Assembly and Senate
Details

Written by

Joanne Wallenstein

Hits: 1856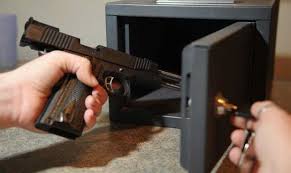 Assemblymember Amy Paulin announced that her bill (A. 2686A) to require the safe and secure storage of rifles, shotguns, and handguns to prevent access by children and other prohibited persons has passed the New York State Assembly and the State Senate. The bill is designed to curb accidental injuries and deaths, particularly of children, and will also help prevent incidents of suicide and theft.

"New York state law already requires the safe storage of rifles, shotguns, and handguns in households when a person who lives there has been convicted of a crime, is subject to an order of protection, or other factors," said Assemblymember Paulin. "This bill adds households where a child under the age of 16 lives, or times when a child of that age could reasonably be expected to be visiting a house. Given everything we know about the effect a gun in the home can have on our children's health and safety, and the many tragic stories when a firearm was left unattended by an adult, this bill is absolutely necessary for keeping our kids safe."

A priority for advocates for reducing gun violence for many years, the bill gained statewide prominence in response to the story of 12 year-old Nicholas Naumkin of Wilton, New York, who was fatally shot at a classmate's house in 2010 when his friend was playing with his father's unsecured gun. Guns that are not safely stored have continued to be a persistent danger to children, including in 2017, when a 15 year-old in Glen Cove accidentally and fatally shot himself with a legally permitted handgun that he had found at a friend's house.

Safe storage options, including locked cabinets, safes, gun vaults, or storage cases, are in widespread use among responsible gun owners and have been recommended for years by sporting associations and pediatricians alike. Nevertheless, a 2018 report from the John Hopkins Bloomberg School of Public Health found that more than half of U.S. gun owners still do not voluntarily store their guns safely.

In addition to accidents, adolescents also face increased risk of suicides in households where guns are not secure. According to the American Foundation for Suicide Prevention, the mere presence of a gun in the home increases the risk of suicidal thoughts. Also according to AFSP's most recent annual report, 51% of all suicides in the United States are by a firearm, and 60% of gun-related deaths are suicides.

The bill requires that any gun owner who lives with a child under 16 must safely store their firearm when it is not in their direct control in an appropriate safe storage depository and/or by using a gun locking device to prevent the weapon from being fired. The same requirement would apply to a household where one of the persons living there is currently prohibited from possessing a firearm, or when a gun owner would reasonably expect a child under the age of 16 to be present – for example, a visit from a relative, a friend's child, or a neighbor. The only exception to this requirement is for children under 16 who have been granted a hunting license or permit.

Should the bill be signed into law by the Governor, the failure of a gun owner to safely store his or her weapon properly would now be a criminal offense and could result in fines.

"Despite all our progress, it is still simply too easy for guns to fall into the wrong hands," said Assemblymember Amy Paulin. "Preventing children from obtaining access to firearms by requiring safe storage will enable us to prevent accidents, suicides and school incidents that put our children in harm's way. It is an important step that will keep our families safe without impinging on the rights of law-abiding citizens."