Budget Provision Requires PSC and NYSERDA to Create a Renewable Energy and Energy Efficiency Resources Program for Westchester
Wednesday, 03 April 2019 05:23
Last Updated: Wednesday, 03 April 2019 05:45
Published: Wednesday, 03 April 2019 05:23
Joanne Wallenstein
Hits: 3168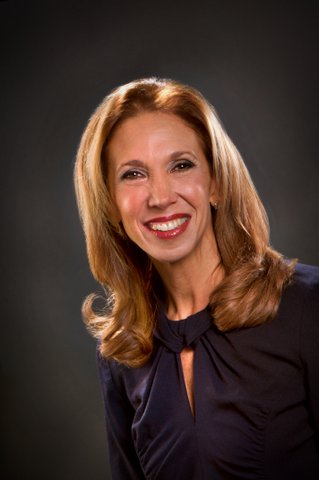 New York State Assembly members representing Westchester County announced that the recently passed 2019-2020 state budget contains a new program to help Westchester residents and developers deal with the effects of the Con Edison moratorium on new natural gas services in the region. The budget requires the Public Service Commission (PSC) and the New York State Energy Research and Development Authority (NYSERDA) to create a renewable energy and energy efficiency resources program specific to the county to encourage broader adoption of alternative energy strategies, including geothermal.

This additional program builds on the progress of the previously announced Westchester Clean Energy Action Plan, which dedicated $250 million to provide local investment in clean energy alternatives such as electric heat pumps, high-efficiency appliances, equipment and building materials that will lower energy costs for consumers and reduce demand in order to accommodate new customers. That program, which was unveiled in March shortly before the Con Edison moratorium on natural gas took effect, included state grants to Con Edison earmarked for the development of heat pumps and increasing gas efficiency for residential, multifamily, and commercial and industrial customers, grants to improve energy efficiency in Westchester to reduce overall and peak energy demand from existing customers in the region to free up capacity, and low-cost NYPA financing services for its Westchester customers to retrofit heating systems with clean energy alternatives.

The PSC and NYSERDA are required to develop this new, additional program within 90 days of the budget's passage and after convening a public hearing for ideas and feedback.

"For the sake of our county's economic well-being, and the residents and communities that rely upon ongoing development projects put at risk by this sudden and potentially long-lasting natural gas moratorium, we need to do everything we can to make the adoption of clean energy alternatives more affordable and more attractive," said Assemblymember Amy Paulin (D-Scarsdale.) "I am confident that the experts at the PSC and NYSERDA will work with our local communities on a program that will both support the economic growth of our area and the growth of clean energy."

"With challenge comes opportunity," said Assemblyman Tom Abinanti (D-Greenburgh/Mt. Pleasant). "Westchester's moratorium on natural gas has fueled investment in clean energy—a necessity to combat the ever-present threat that climate change poses to our community. This money will help Westchester become a more sustainable 21st century county. "

"The Con Edison gas moratorium demands immediate action, and I am thankful my colleagues in the New York State Assembly recognized this and moved quickly to secure critically important funding," said Assemblyman David Buchwald (D-White Plains). "The investments in these programs will provide significant assistance to Westchester residents and businesses."

"Given the precarious situation the Con Edison gas moratorium has created for new development in Westchester County, I am so happy that we were able to include this program in the state budget," said Assemblywoman Sandy Galef (D-Ossining). "Anything the state can do by offering grants for clean energy alternatives to businesses and residents will go a long way in mitigating this crisis."

"I am pleased that we included in the state budget funding to give Westchester consumers more choices for efficient, cleaner energy and reduce our reliance on fossil fuels," said Assemblyman Steve Otis (D-Rye). "These kinds of incentives for alternative energy sources should be a model for other communities."
"I am thrilled to see the New York State Assembly's funding of cleaner energy alternatives in the 2019-20 Budget," said Assemblymember J. Gary Pretlow (D-Mount Vernon). "New Yorkers from every walk of life deserve to have improvements made in order to ensure their well-being. I am confident that funding for natural energy alternatives will do just that and this will benefit the county by making cleaner energy more affordable. My colleagues and I will continue to fight for more measures to improve quality of life in the county as well as the State."

"The Con Edison gas moratorium presents a clear and present danger to economic development in my district and across Westchester County," said Assemblyman Nader Sayegh (D-Yonkers). "Thanks to my colleagues in the Assembly, NYSERDA and the PSC can responsibly begin to shift our reliance from fossil fuels while protecting the interests of consumers across the region."

On January 17, Con Edison formally announced to the PSC and to the general public that it would institute a temporary moratorium in most of its Westchester County service area for new natural gas services, including residential, commercial, or mixed-use buildings currently in development that will increase peak winter demand. The moratorium officially began on March 15 – less than two months after it was announced – and will last for an indeterminate period of time. The only stated exceptions to the moratorium would be for new customers applying for interruptible service, gas service for emergency generators that only activate in the case of an electric outage, or other service patterns that would not be likely to impact gas delivery during peak winter usage.

Westchester County legislators and officials, including those at the state and local level, sent a letter on February 5 asking the Governor and the PSC to investigate ways to ameliorate the situation. Of particular concern is the number of projects already advancing in cities, towns, and villages throughout the county, from major redevelopment in cities like New Rochelle, Rye, White Plains, and Yonkers, to smaller residential, commercial, mixed-use, and school construction projects. The legislators are confident that the Westchester Clean Energy Action Plan and the new program established in the state budget will make it more economically viable for new development and those converting from oil heat to choose smarter, cleaner, and greener options.