Parting Thoughts from Village Assessor Nanette Albanese
Thursday, 14 February 2019 14:36
Last Updated: Thursday, 14 February 2019 15:04
Published: Thursday, 14 February 2019 14:36
Joanne Wallenstein
Hits: 2826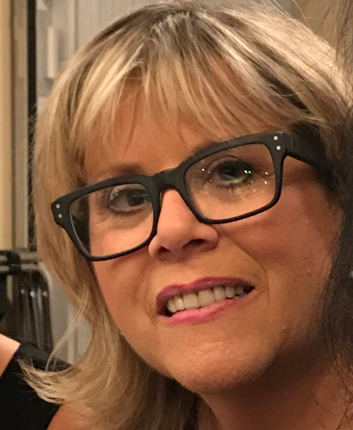 Scarsdale Village Assessor announced that she will be retiring as of March 1, 2019. We asked her a few questions about her years in Scarsdale and plans for the future and here is what she shared:
How many years have you been with the Village and what are you most proud of?
I have been with Scarsdale just 6 weeks short of 20 years! I can't believe it really …
During my tenure, despite the many struggles along the way, this department has been brought into the 21st century. I am proud of my service, having created tangible and intangible betterments for the benefit of all Scarsdale taxpayers, the greatest being the increased level of awareness of the importance and critical roll an assessment department plays in the government function. Even in the face of adversity and personal attacks, I remain steadfast and to this day, continue to serve with great passion and desire to do a great job for all Scarsdale taxpayers. From my point of view, my greatest contribution has been the protection of the treasury from fraud and abuse and as we all know very well and notwithstanding, that has fueled a great debate and fire against me.
I have created a great foundation on which this department runs and leave it in great order, with organizational systems in place and a great staff to assist the new Assessor in leading it forward.

Has the controversy that surrounded the two revals calmed down?
Yes.
How many grievances were filed last year?
There were 552 grievances filed this year, of which 314 grievants appealed the decisions of the BAR to the small claims court and another 56 grievants appealed decisions of the BAR to the Supreme Court, Certiorari Part;

Why did you decide to retire on March 1?

Opportunities have been presented to me.

What impact will your departure have on this year's assessment roll?
With the immediate hire of a qualified and experienced assessor, Scarsdale should not be impacted;

What do you plan to do after you retire?
Since I am still too young to retire from the work force and am not independently wealthy, I will mostly work, though not entirely. I still have passion for this business and drive to keep working, so with the wealth of knowledge and experience I gained from my time here in Scarsdale, I am now even better positioned to expand my horizons.
Parting words?
Nanette's signature line on her email says,
"It is the assessor's task to find the least erroneous answer to an unanswerable problem."
Justice Benjamin Cardozo
United States Supreme Court