Shop Local for 2018 Holiday Gifts
Details

Written by

Joanne Wallenstein

Hits: 1857



No need to leave Scarsdale to find great gifts for family, friends, colleagues, neighbors and everyone you wish to thank at the end of the year. The Scarsdale retail scene is experiencing a resurgence and you can find nice merchandise and support Village businesses by shopping local. Here are just a few places to shop for the holidays: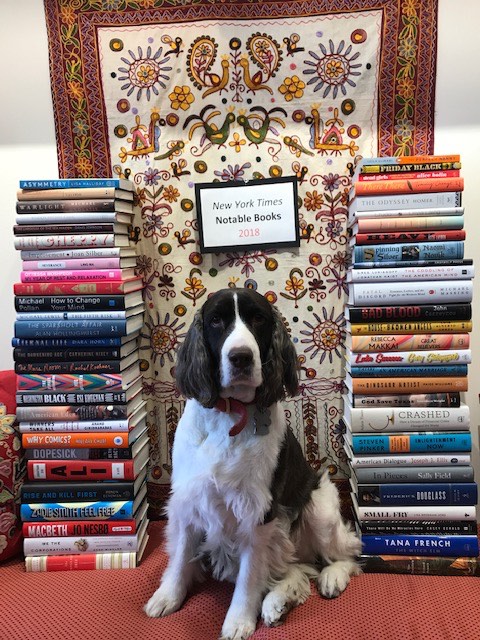 Bronx River Books: Caffeinate your holidays and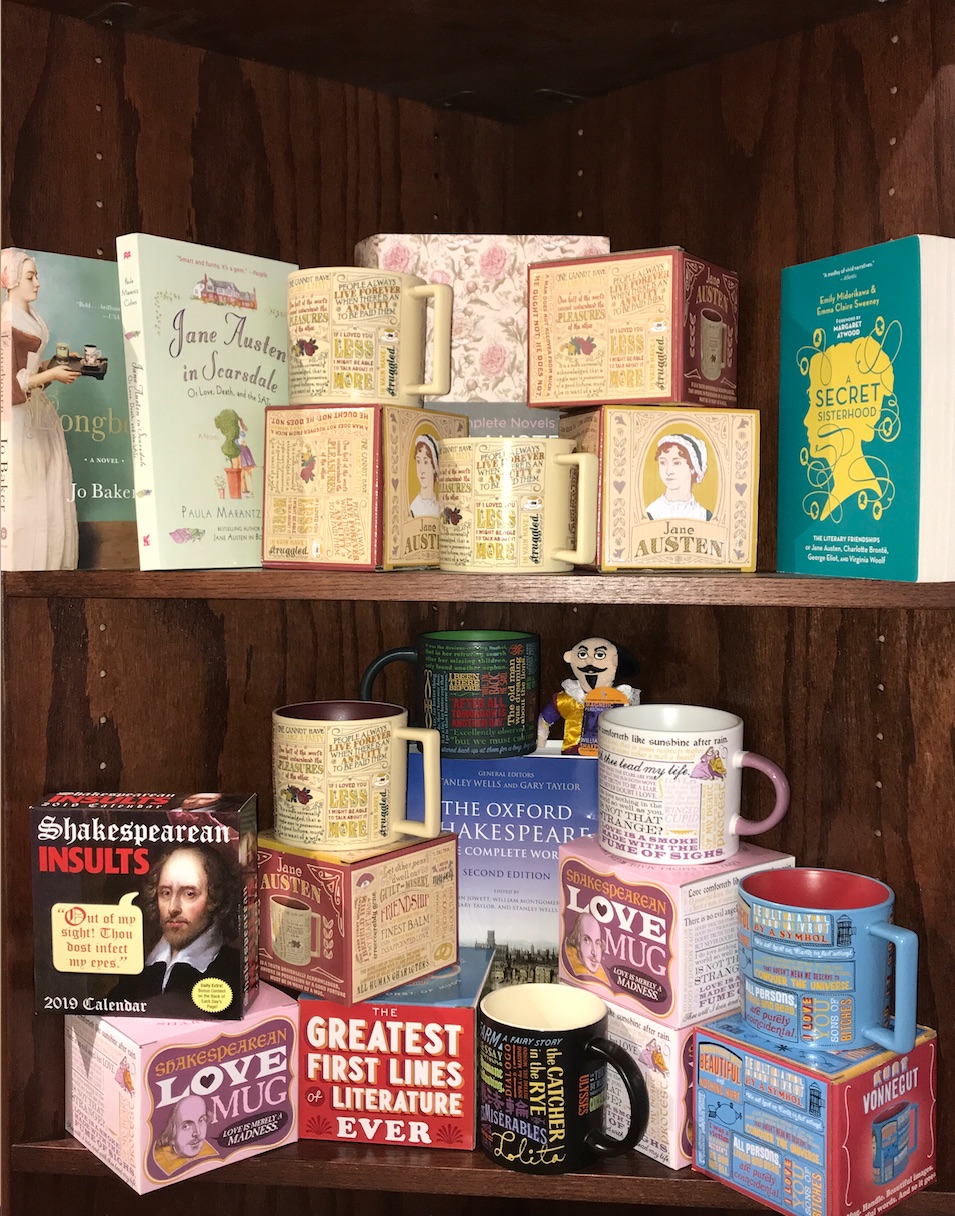 the new year with an assortment of literary mugs: Austen, Vonnegut, Bronte, Famous First Lines of Literature, Famous Last Lines, Shakespeare Love Quotations, Shakespeare Insults, Disappearing Civil Liberties, more.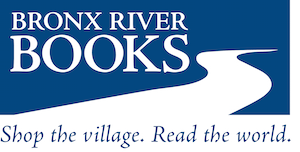 Bronx River Books
37 Spencer Place
Scarsdale, New York
914-420-6396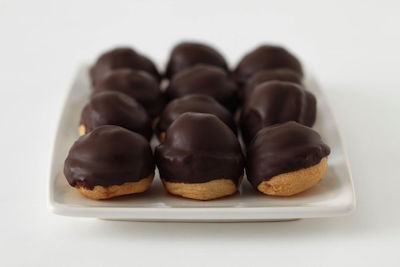 Lulu Cake Boutique has a special holiday menu with signature sweets for Hanukkah, Christmas and New Years. Lulu's holds the original secret recipe to Jespersen's Sarah Bernhardts, crafted with the finest ingredients: Valrhona chocolate, imported Italian almond paste, fresh local cream and butter. Dazzle your guests with this creative confection featuring Santa, a gift list and wrapped presents in red, green, purple and blue. Also on the menu are three variations on "Buche de Noel" in Valrhona chocolate, nutella with candied hazelnuts or pistachio salty caramel with dark chocolate. Find artisan rainbow cakes in apricot pear and almond, lemon and candied ginger and chocolate framboise raspberry as well as yodels, assorted retro twinkies and rugelach.
Order today. Lulu will be open on Christmas Eve, December 24 and New Year's Eve, December 31 for pick-ups from 9 am to 1 pm.

Lulu Cake Boutique
40 Garth Road
Scarsdale, NY 10583
(914) 722-8300
Trapp Opticians: Holiday Sale!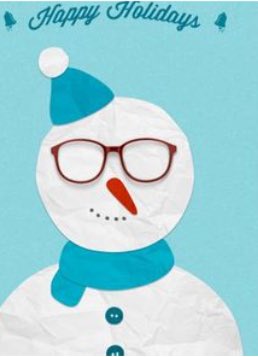 Now through December 31, 2018.
50% off selected frames*
15% off prescription sunglasses.**
At Trapp Opticians, We have always offered choices of the very best European and luxury eyeglass frames. We always fabricate your glasses on site and offer the best first quality lines from Hoya, Varilux, Shamir and the newest technology for the best vision.




Trapp Opticians
10 Harwood Court, Scarsdale
(914) 472-8900

*Complete pair purchase required
**Some brands excluded (Maui Jim, Vuarnet. Scarsdale shop only. Please bring this offer or mention at time of purchase. Not valid on prior purchases.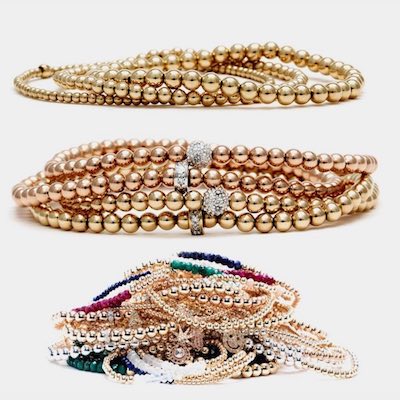 I Am More Scarsdale: Karen Lazar's 14k gold-filled bracelets are versatile and can be dressed-up or dressed-down. They look amazing with a watch, bracelet, or in a stack, and they can feel both bohemian and classic. The bracelets also give women that opportunity for a quick fix-something new and shiny that you can add to your existing collection. Prices for bracelets range from $45- $180. 10% discount offered on stacks of 5 or more bracelets. I Am More Scarsdale is a unique women's retail concept in Scarsdale Village, features the hottest new trends in fashion, accessories and jewelry. I Am More's mission is to empower women to make them feel confident and to give back to local and women's philanthropic organizations.
I Am More Scarsdale
6 Spencer Place, Scarsdale
914-723-6673 (MORE)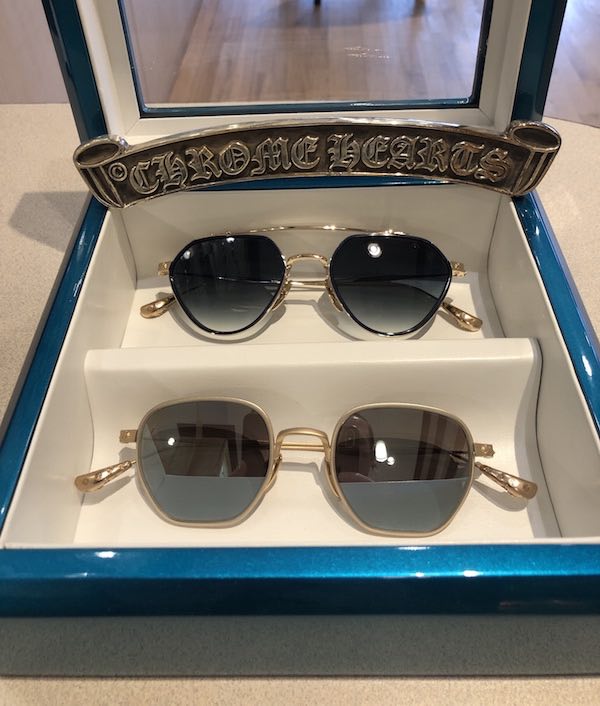 Eye Gallery of Scarsdale invites you to see the newest styles. Chrome Hearts handcrafted pure sterling silver and titanium styles with matted metals. Colors and mirrors are alive and well! Barton Perreira is always ahead of the trends with their new butterfly titanium style and Chanel's Winter 2018 Ultra Perle sunglasses are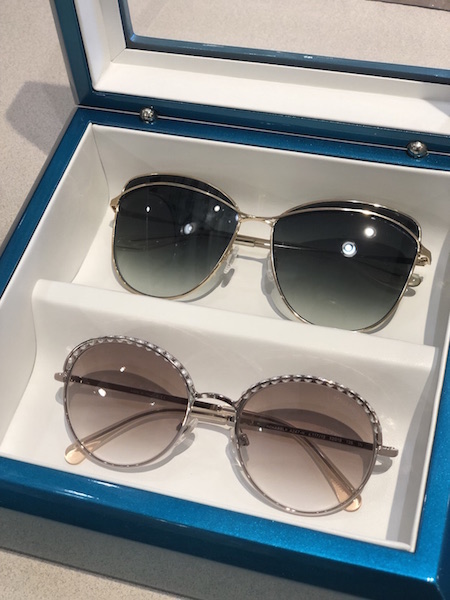 handcrafted with subtlety....Find the latest styles for winter from Salt Optics, Thierry Lasry, Matsuda, Mykita, Eyevan 7285, Garret Leight, Celine and countless others!!
Eye Gallery of Scarsdale
8 Spencer Place
Scarsdale, NY 10583
(914) 472-2020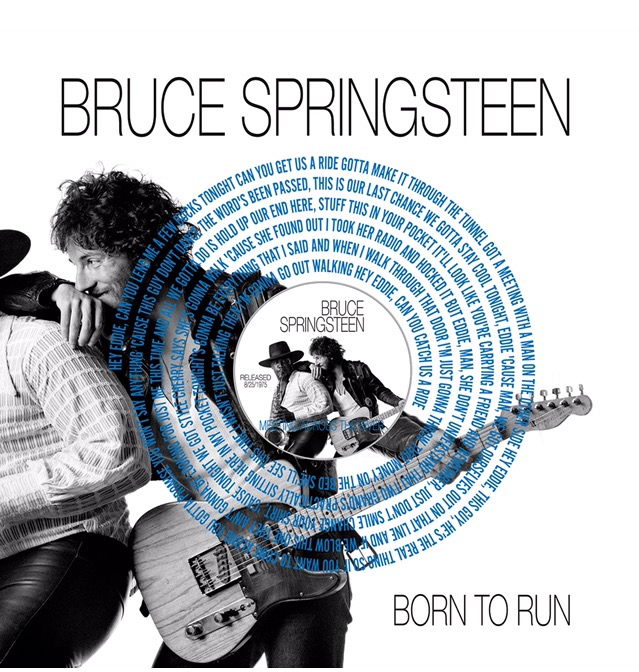 Current Home offers Custom Album Cover Lyric Art: Rock on for the holidays! One Song a million memories! Music brings it all back and these custom plexi-art pieces are the perfect way to remember the soundtrack to your most special moments.

Choose the artist, album cover your love and song we do the rest. These are also perfect gifts for milestone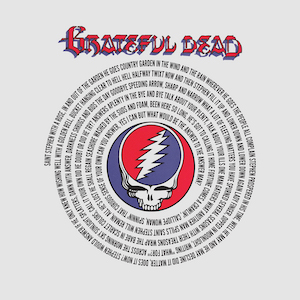 birthdays, anniversaries and weddings. Allow 2-4 weeks for delivery.

Current Home
1096 Wilmot Road
Scarsdale
(914) 723-2462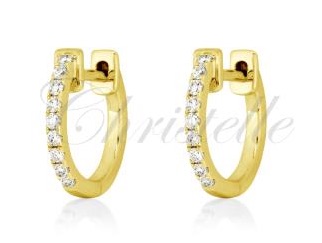 Holsten Jewelers: For 106 years, the Holsten name has been synonymous with elegant design, fine craftsmanship, integrity and impeccable service. Holsten Jewelers offers jewelry repairs, appraisals, watch repairs and ear piercing all done on site in Scarsdale! This year, consider these secure huggie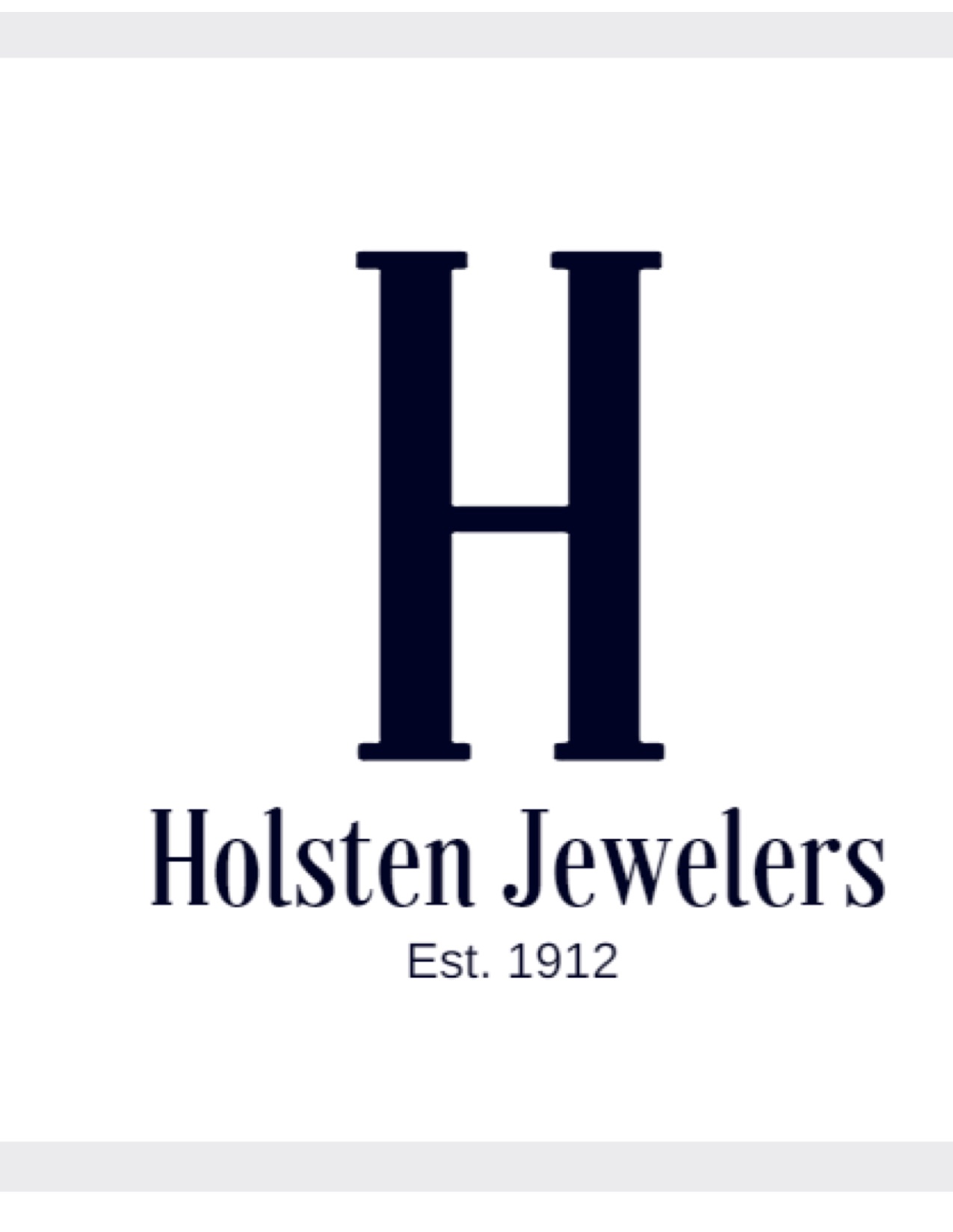 earrings featuring pave diamond accents, perfectly sized for everyday wear. This pair has been created in 14kt yellow gold, but is available in 14kt white gold as well. Price: $425. Come to see our full selection.

Holiday hours:
Sunday: 12:00pm-5:00pm
Monday, Tuesday, Thursday: 10:00am-6:00pm
Friday-Saturday: 10:00am-5:30pm

Holsten Jewelers
5 Harwood Court
Scarsdale, NY 10583
(914) 472-4554

20% off at the JCC of Mid-Westchester: Want to give personal training a try or buy 30 sessions of pilates reformer? This is your chance to do either or buy as a gift for a friend. JCCMW is offering 20% OFF personal training, nutrition consult, Pilates reformer, Reiki and/or massage sessions when purchased between 12/2 and 12/6. To take advantage of 20% OFF, call 914.472.3300 x 356 or stop by 999 Wilmot Road in Scarsdale. Available for purchase by members and non-members. Purchases are unlimited but expire by 3/31/19.

JCCMW
999 Wilmot Road, Scarsdale
(914) 472-3300
Fitness Boot Camp: New Year New You: Discover the Scarsdale Fitness Boot Camp that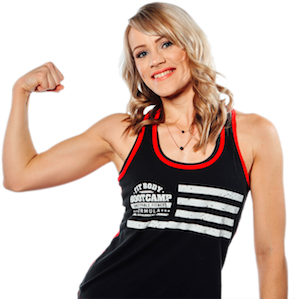 burns twice the fat, gets you fit and challenges your body every time. Scarsdale Fit Body Boot Camp combines our signature afterburn workouts, which keep your metabolism high and burning extra fat for up to 32 hours after each workout, with smart nutrition coaching and personalized accountability to deliver rapid, lasting, sustainable results.
Come in to Scarsdale Fit Body Boot Camp today to see our positive, welcoming, high-energy community in action and start your journey to getting in the best shape of your life!
Start off the New Year with an awesome fitness regimen: Holiday PIF Special: Pay for a Year and get 3 months free, limited to the first 10 people that come in, the 15 months start 1/01/19 but you can workout the rest of '18 on us to help you get through the holiday season.
Fitness Boot Camp
1495 Weaver St 2nd Floor
Scarsdale
(914) 713-5650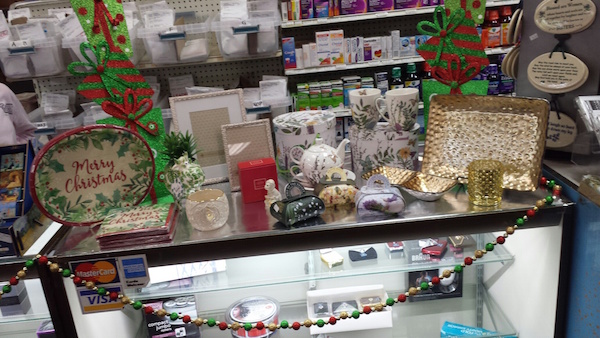 Spencer Pharmacy has a beautiful array of holiday gifts. Stop by to see their large selection of gifts and greeting cards and save 20% off holiday gifts. Find Lenox collectibles, picture frames, scented candles, Christmas tabletop, a variety of ceramic mugs, scented soaps, plush toys, paper goods and more. For 70 years Spencer has been dispensing medication in Scarsdale Village. Most prescription plans accepted, home delivery available.

Spencer Pharmacy
23 Spencer Place
Open Monday Friday 8 am - 6:45 pm
Saturday 8 am - 5:45 pm
914-723-2808
Zachys: You can't go wrong with the gift of wine or champagne. This year Zachys recommends the following:

Deutz Classic Brut Champagne NV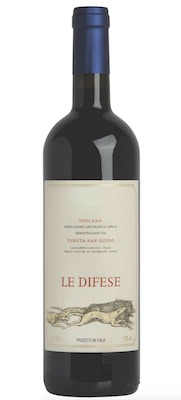 Item # 21675/Score 92WS/90JS
Price $52.99 Special $39.99
Order here:
Tenuta San Guide Le Difese 2016
Item # 430401
Score 92-93JS/09WA
Price $34.99 Special $25.99
Order here:

Zachys Wine and Liquor
16 East Parkway
Scarsdale, NY 10583
(914) 874-8000

Shop & Dine the 'Dale, Thursday, December 6th through Saturday, December 8th with extended evening hours until 8pm on Thursday.



Light the 'Dale on Friday night November 30 and Shop and Dine the 'Dale December 6-8

Light the 'Dale, the annual holiday and tree lighting event in Boniface Circle in Scarsdale Village will be held on Friday, November 30, from 5:00 - 7:00 pm. This year's event promises to be even bigger and better than last year's. There will be singers, food, and holiday lights! Plus all the old favorites, like Santa arriving in style on the fire truck, and hot chocolate courtesy of Lange's.
Shop & Dine the 'Dale will include over 35 SBA merchants and restaurants from Scarsdale Village, Golden Horseshoe, Five Corners, Colonial Village, Scarsdale Commons, Garth Road and Scarsdale Avenue will be participating in this community-wide event.

The SBA will hold a collaborative grand raffle with gift cards to your favorite stores and restaurants. Make a purchase at a participating store or dine at an SBA establishment to be entered into the raffle. There will be live musical entertainment in Scarsdale Village on Thursday evening December 6th, from 6pm - 7pm, and during the day on Saturday, December 8th from 12pm - 2pm.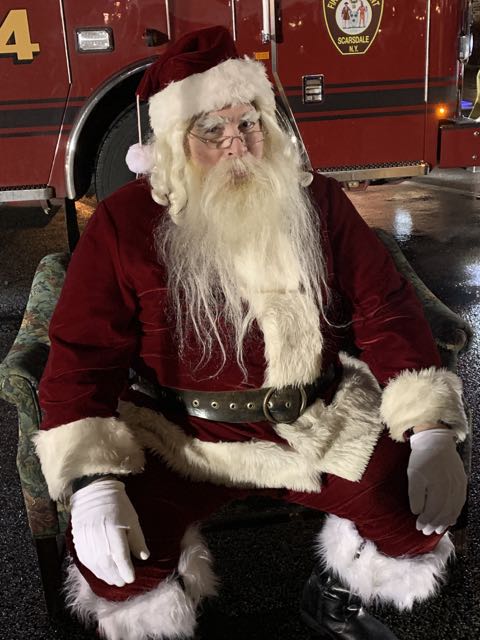 Letters to Santa: Kids can submit their wish lists to Santa. Santa will be making his way through Scarsdale to pick up letters from good little girls and boys. Santa's mailboxes are now located by the Chase Bank on East Parkway, the Post Office on Chase Road, in front of Metro Deli on Palmer Ave and in front of the Scarsdale Village Hall. Santa is looking forward to receiving your letters.
The deadline for submitting letters is Tuesday, December 11th.
Breakfast with Santa: The Scarsdale Parks and Recreation Department will be hosting the 11th Annual Scarsdale Holiday Breakfast on Saturday, December 8th from 9:00-11:00AM for all Pre-K through 4th grade students and their families. Those who attend will receive special holiday giveaways and have the chance to take their picture with Santa who will be visiting Scarsdale from the North Pole. Cost is $8 per person. Please register online here or at the Recreation Department by December 4th. Thanks to Lange's Deli for providing breakfast.
Add a comment
Citizens Nominating Committee Calls for Candidates
Details

Written by

Joanne Wallenstein

Hits: 1004

The Citizens Nominating Committee ("CNC") is currently searching for potential candidates to run for the position of Mayor and three opening Village Trustee positions. Names of potential candidates should be submitted to the CNC by Friday, December 7, 2018. The General Village Election is on Tuesday, March 19, 2019.

According to Jon Mark, Chair of CNC (a non-voting position) "The CNC conducts a confidential and non-issue based review of potential candidates for office. The cornerstone tenet of Scarsdale's hundred-year nonpartisan tradition is that a candidate's general abilities and character - not their personal position on any Village issue – are held paramount to all other considerations. The objective is to find the best possible individuals to serve the Village no matter what issues the future may bring."

The CNC is a group of 30 elected representatives (6 from each neighborhood) tasked with reaching-out within our Village community to encourage residents who are ready, willing, and able to volunteer their service as one of three new Trustees.

CNC representatives are available to answer questions and help candidates through the non-partisan process, which involves the completion of a biographical sketch and a brief presentation. The names of those who come before the CNC are kept confidential to encourage as many qualified individuals as possible to come forward.

If you (or anyone you know) would make a great Mayor or Village Trustee please contact any member of the CNC listed on the attachment. Candidates must be U.S. citizens over the age of 21 and residents of the Village of Scarsdale.

Information about the Citizens Nominating Committee can be found on the web site of the Scarsdale Procedure Committee: http://scarsdaleprocedurecommittee.org.
Add a comment
13 Elected to Citizens Nominating Committee, All Amendments Pass
Details

Written by

Joanne Wallenstein

Hits: 1611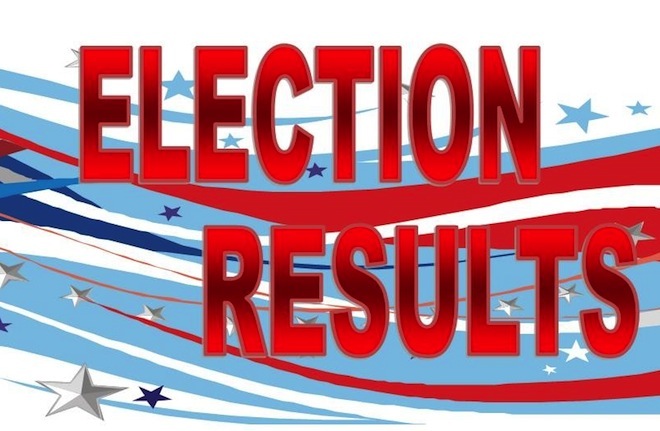 How did Scarsdale vote in the Citizen's Nominating Committee election on November 13, 2018? Here are the numbers as reported by Madelaine Eppenstein, Chair of the Procedure Committee, who ran the election.
All of the proposed amendments to the Non-Partisan resolution passed. The biggest change is that the leadership of the TVCC (now the Scarsdale Forum) will no longer run the proceedings of the nominating committee. Instead, the leadership of the nominating committee will come from those elected to serve on the committee.
For the CNC election, here are the number of votes for each district and the candidates who will serve on the nominating committee.
Here are the vote counts:
Ballots by District Unit

Edgewood 65
Fox Meadow 111
Greenacres 57
Heathcote 43
Quaker Ridge 68
Total Votes: 344

Elected CNC Members, 3-year terms unless otherwise noted:

Edgewood: Sergi Flaster; Linda Killian; Stephen Baer, 1-year term

Fox Meadow: Richard Pinto; Jill Spielberg

Greenacres: Jon Krisbergh; Alan Lewis

Heathcote: David Bunzel; Adam Rilander; Bob Wolloch, 2-year term; Anne Zink, 1-year term

Quaker Ridge: Lee Fischman; Larry Dobosh

Procedure Committee Proposed Amendments to the Non-Partisan Resolution:
Amendment Ballots: 289
Ballots approving all amendments: 217 (75%)
Add a comment
CNC Invites Public to Organization Meeting Monday November 26 at 8 PM at Village Hall
Details

Written by

Joanne Wallenstein

Hits: 979

Scarsdale Citizens Nominating Committee ("CNC") welcomes the 13 newly elected members and invites the public to observe its first meeting Monday, November 26, 2018 at 8:00 PM in Rutherford Hall in Village Hall 1001 Post Road, Scarsdale, NY 10583. Come to the meeting to learn more about Scarsdale's non-partisan system for selecting candidates to run for Village office on the Scarsdale Citizens' Non-Partisan Party slate. Scarsdale Public Television will record the meeting.
The CNC consists of 30 elected Scarsdale residents who represent their neighborhood election units (Edgewood, Fox Meadow, Greenacres, Heathcote and Quaker Ridge). Ten new members are elected to the CNC each November to serve staggered three-year terms. In addition, this year three additional members were elected to fill vacancies on the CNC in other classes. The volunteer group will meet from November to January to seek, interview, and evaluate potential candidates to run for Village office. This year the CNC will nominate individuals to run for Mayor and three openings on the Scarsdale Village Board. Mayor Dan Hochvert will be finishing his two-year term as Mayor. Trustees Matthew Callaghan and Carl Finger will be finishing their second two-year terms and Trustee Seth Ross will be completing his first two-year term. The General Village Election will be held at Village Hall on Tuesday, March 19, 2019.
Scarsdale's non-partisan system has been operating successfully for over 100 years, following a contentious election in 1909. The goal of the non-partisan system is to attract qualified citizens who would otherwise avoid campaigning, but would be willing to run for office in elections. The CNC's deliberations and due diligence on all potential nominees is kept confidential to further encourage well-qualified volunteers to apply for a spot on the non-partisan slate. Typically there are four non-elected and non-voting administrative members of the CNC present to insure adherence to the procedural requirements of the Non-Partisan Resolution. Potential candidates also have the option to run for office outside of the Non-Partisan System under provisions of New York State law.
Are you interested in running for Mayor or Trustee? Do you know someone who would serve the Village of Scarsdale well? Contact any CNC representative listed below; or inform the CNC Chair, Jon Mark, at 914.472.4053 or jmark58@aol.com, or CNC Vice Chair, Tim Foley whose contact information appears above.
Final deadline for submission of Biographical Form to the CNC is 5:00 PM January 18, 2019.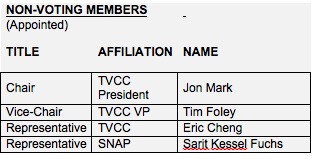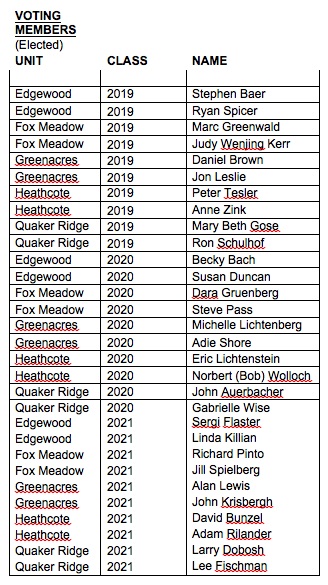 Add a comment
Vote in the Citizens Nominating Committe Election on Tuesday November 13
Details

Written by

Madelaine Eppenstein

Hits: 1109
On Tuesday November 13, one week after the federal and state elections, Scarsdale qualified voters are encouraged to turn out one more time -- to vote for their neighborhood candidates running for seats on the Citizens Nominating Committee (CNC), and to vote on amendments to the Village's Non-Partisan Resolution.

All qualified voters in Scarsdale can participate -- it doesn't matter which political party you're registered in, or no party at all. If you're 18 years old, a U.S. citizen, and have lived in Scarsdale for 30 days or more on November 13, you're eligible to vote.

Unlike New York State and Village elections VOTING BY MAIL IS AN OPTION. The Mail-In Ballot must be received in the Procedure Committee PO Box 284 by 5 PM on November 13. Download the Mail-In Ballot here:

Scarsdale's Non-Partisan System promotes the election of candidates who are qualified by reason of their civic abilities and experience, rather than political aspirations. Each year Village residents elect their neighborhood representatives to serve on an all-volunteer CNC, which in turn selects a non-partisan slate of candidates for the village offices of trustee (each year), mayor (every two years), and village justice (every four years).

The system belongs to everyone: there is no party registration requirement. Any Scarsdale resident can automatically participate in the Non-Partisan System. Anyone can propose a candidate's name for village office to the CNC. Candidates are typically proposed by neighbors or fellow community volunteers who respect the candidate's judgment and value the candidate's history of involvement in village affairs. Candidates are free of special interest lobbying. Candidates are not beholden to special interests or parties, and the pool of people the system can tap is larger than a party-based system. Elected official's positions are derived by listening to community residents, gathering all available information and using good judgment to determine what is in the best interest of the village as a whole.

Learn more about Scarsdale's 88-year old Non-Partisan system here.
Add a comment