Non-Partisan Slate Triumphs at the Polls
Tuesday, 20 March 2018 23:22
Last Updated: Saturday, 24 March 2018 21:41
Published: Tuesday, 20 March 2018 23:22
Joanne Wallenstein
Hits: 7713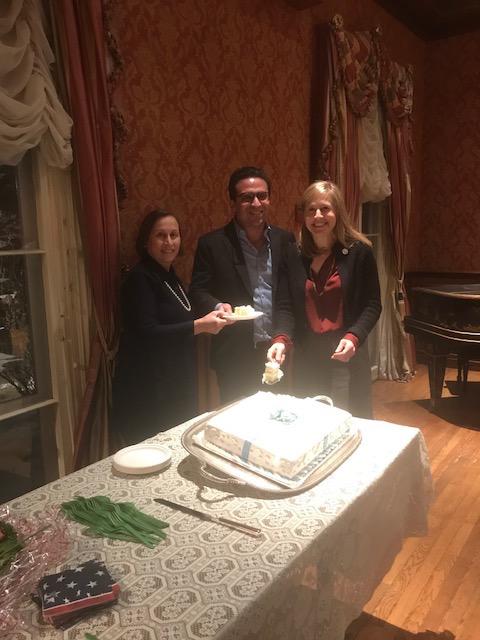 For the second year in a row, the Scarsdale Non-Partisan Party slate came out on top in a contested election for three positions on the Scarsdale Village Board of Trustees. The election pitted three candidates chosen by the Citizen's Nominating Committee against an independent candidate, and spurred a lively campaign.
Polls closed at the Scarsdale Library at 9 pm and after the votes were counted, former Mayor Jon Mark came to the Scarsdale Woman's Club to announce the results:
Here are the counts:
Jane Veron who will return for a second two- year term as Village Trustee, received 1,361 votes. Justin Arest got 1,243 and Lena Crandall, 1,234. Both will serve their first terms. These were the three candidates on the Scarsdale Non-Partisan Party slate.
Bob Berg, ran independently on the Voter's Choice ticket and receive 519 votes.
There were 69 absentee ballots and a total of 1,659 votes including the absentee ballots.

Last year, Berg and three candidates ran against the SCNP slate and drove 2,854 residents to the polls. Though they lost 2:1, the turnout was unprecedented. This year about half the number voted but the count still exceeded the normal participation in an uncontested election.
In the weeks before the vote, the campaign was visible all over town. Robert Berg won the right to place political signs in the Village right-of way and posted them throughout the town. Candidates and volunteers from both sides handed out materials at both the Scarsdale and Hartsdale train stations, engaging commuters in conversations about the election. Candidates appeared at public events such as the Chinese New Year festival, village board meetings, a meet and greet and the League of Women Voters' Forum. Berg was even spotted campaigning at the recycling center. Though Scarsdale is known for its non-partisan system, the community-wide debate became markedly partisan.
Commenting on the results, Campaign Co-Chair Jon Mark said that this was not the first time the 100 year-old Non-Partisan system had been called into question. He said there had been similar challenges in the 1980's and 1990's. He concluded, "Just because something is 100 years-old, it doesn't mean it can't work. Don't throw the baby out with the bathwater. Let's help new residents understand how the Non-Partisan system can work and foster a sense of community."
Mayor Dan Hochvert said, "We should give the people in this town credit for the results. They believed in the candidates vetted by the CNC and the Non-Partisan system."
ML Perlman said "I am proud of Scarsdale today. It's inspiring to see the historic and overwhelming support for our Non-Partisan system."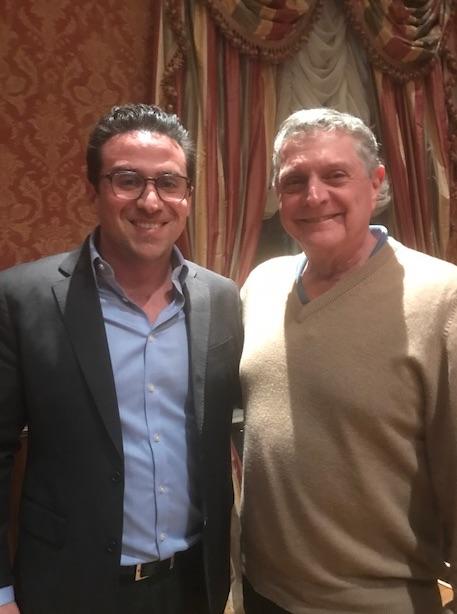 Justin Arest and Jon Mark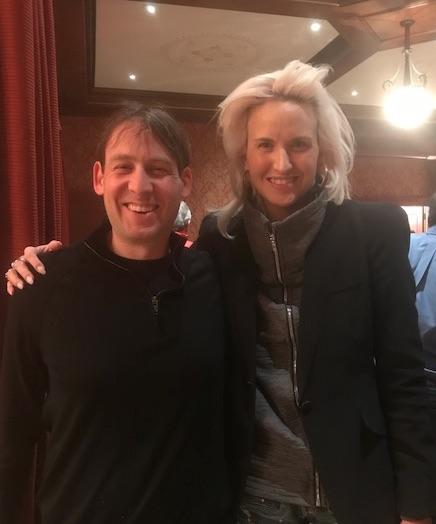 Ron Schulhof and ML Perlman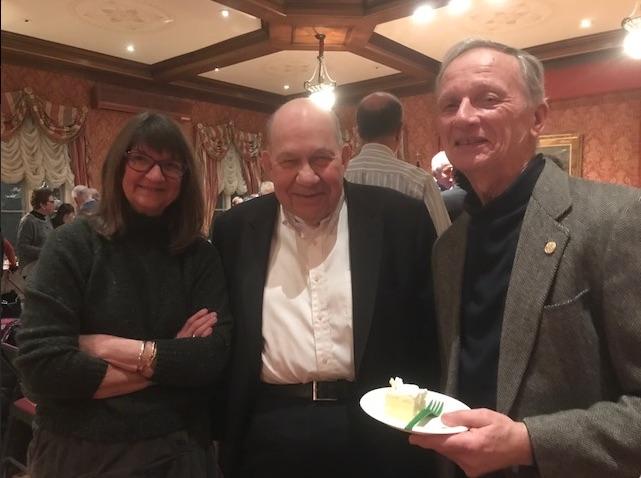 Deb Pekarek, Bill Stern and Dan Hochvert
BK Munguia and Eli Mattioli - Photo by Harvey Flisser
Dan Hochvert, Miriam Flisser and Marc Samwick -- Photo by Harvey Flisser
Photo by Harvey Flisser
Art Rublin, Tim Foley, Eli Mattioli and Madelaine Eppenstein - Photo Credit Harvey Flisser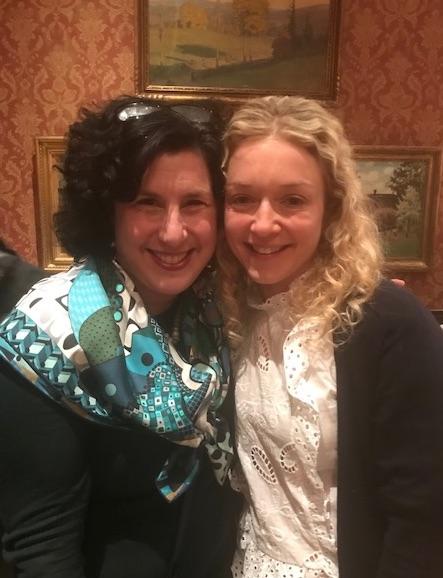 Diane Greenwald and Dara Gruenberg