Weekly View
Sun. 15 Jul, 2018 - Sat. 21 Jul, 2018
Sun. 15 Jul, 2018
International Afro Dance Hall star and Nigerian native Lamboginny will preach and sing at Scarsdale Congregational Church at 10am on July 15, 2018.

Lamboginny's music is rooted in the sounds of Jamaican Reggae integrated with elements of West African music known as Afrobeat. His personal passion — to help imprisoned Nigerian youth — led him to found SALT, a movement that raises money to provide music therapy to the prison population and to pay legal costs of young people who have been wrongly incarcerated or cannot pay fines for petty infractions like street begging.

Lamboginny's work has been chronicled on CNN and this event at Scarsdale Congregational Church is in conjunction with his first American Tour.

Join them to hear his remarkable story and voice. Proceeds from a special offering will go to SALT endeavors, including raising funds for juvenile education and health facilities in Abeokuta, Ogun State, Nigeria.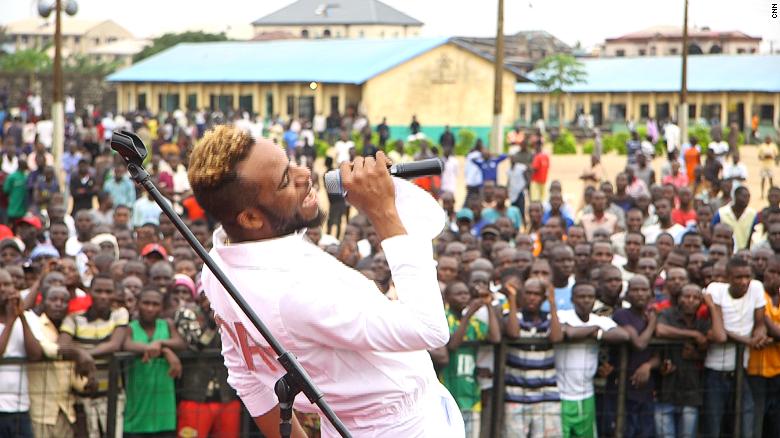 Mon. 16 Jul, 2018
The White Plains Democratic City Committee has scheduled a candidates' forum for the candidates for Attorney General on Monday, July 16, at 7:00 p.m., at the White Plains YWCA, 515 North Street in White Plains, in the room there known as the Lower Lounge. Candidates Zephyr Teachout and Leecia Eve will be in attendance and others may as well. The Scarsdale Democratic Town Committee is co-hosting this forum.
Tue. 17 Jul, 2018
Wed. 18 Jul, 2018
Thu. 19 Jul, 2018
Fri. 20 Jul, 2018
Sat. 21 Jul, 2018
Categories
Powered by JCal Pro - the Joomla Calendar