Weekly View
Sun. 20 Aug, 2017 - Sat. 26 Aug, 2017
Sunday, August 20, 2017
The 43rd Annual Westchester Jewish Music and Arts Festival presented by The Westchester Jewish Council and The Westchester Klezmer Program in cooperation with Westchester County Parks. The event will feature a wide variety of musical performances including headliner Golem, a Klezmer rock band based in New York City, Rockmitzvah, a full service live musical ensemble of real rock and roll musicians. , Israeli singer and composer Sandy Shmuely, and the Westchester Klezmer Band Program. Israeli dancing for all ages will take place throughout the day. Face painting by Maria, as well as juggler Ned Gelfars, will also be on hand to provide additional family activities throughout the day.
The event is free (including parking) and open to the public, and will be held rain or shine. Attendees are welcome to bring chairs, blankets, and picnics. Food, including ice cream and ices trucks and snacks (pizza, and more) will be available for purchase. A vendor exhibition area including Jewish Art/Judaica, jewelry and more will be open throughout the festival. Click here for vendor listings.
Over 1000 people are expected to attend.
Sunday, August 20, 2017
Performances:
12:00pm, Westchester Klezmer Program Band
1:00pm, Rockmitzvah (music)
2:00pm, Golem
3:45pm, Juggler Ned Gelfars
5:00pm – Sandy Shmuely
Kensico Dam Plaza, 1 Bronx River Parkway Road, Valhalla, NY
Monday, August 21, 2017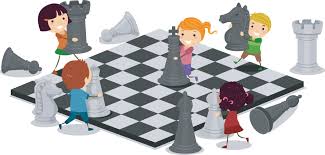 Chess for Children with John Gallagher, the popular hour of instruction and play for those in the first grade and older, will have four sessions in August at the Scarsdale Public Library.
Sessions will be held at 6:30 p.m. on the following Mondays: August 7, 14, 21 and 28. Tickets will be given out starting at 6:00 p.m. to the first 30 children who arrive.  No exceptions to the age limit.
Tuesday, August 22, 2017
Wednesday, August 23, 2017
Thursday, August 24, 2017
The Board of Education of the Scarsdale Union Free School District will hold the following meetings on Thursday, August 24, 2017, at Scarsdale High School, 2 Brewster Road, Room 170-172.

At 6:30 p.m., the Board will convene a Special Meeting and is expected to enter into Executive Session to discuss litigation matters.

At 7:00 p.m., the Board will convene a Business Meeting.
The Business Meeting agenda is as follows:

Consent Agenda, including a Personnel Report

2014 Bond Project Update
Presentations by District consultants related to 2017 Bond Project Planning:
BBS Architects & Engineers, including a SEQRA update by JC Broderick & Associates (SEQRA Consultants)
Greenacres updated interior designs
Greenacres 3D exterior images
Enegy Performance Contract update
Park East Construction
Description of services
Draft construction implementation plans for Greenacres
Draft construction schedule for Greenacres
Bernard P. Donegan - (Municipal Finance)
Draft financial impact report
Information and Action Items, including stop loss insurance renewal and budget transfers
Members of the public are cordially invited to be present and to speak at designated times on agenda items or other non-personnel related matters.
Friday, August 25, 2017
Saturday, August 26, 2017
Categories