Melissa Feinberg Hired as Assistant Principal at Fox Meadow School
Monday, 16 July 2018 14:45
Last Updated: Monday, 16 July 2018 14:48
Published: Monday, 16 July 2018 14:45
Joanne Wallenstein
Hits: 3279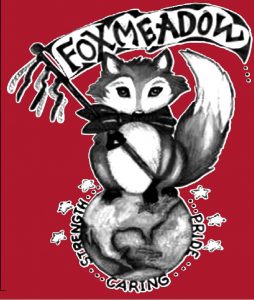 Assistant Superintendent Drew Patrick announced that the district has hired an assistant principal for Fox Meadow School. Melissa Feinberg, an enrichment teacher from the Great Neck North Public Schools will join the staff immediately and work with interim Principal Karen Eldon.
Here is the announcement from Drew Patrick that was sent to Fox Meadow parents today, Monday July 16:
Dear Fox Meadow Community,
I am writing to share the news that Dr. Hagerman will be recommending Melissa Feinberg to the position of Assistant Principal at Fox Meadow Elementary. Melissa will be joining us from Great Neck, where she served as a classroom teacher, staff developer, and enrichment teacher for the past 20 years. Melissa impressed us with her knowledge; experience as a teacher, staff developer, and teacher-leader; and enthusiasm for the work of leadership. The references I spoke to contained remarkably positive and supportive feedback, and identified Melissa as a star in Great Neck. They lamented there wasn't an opening for her among the ranks of leadership at present, and commented on her decency and humanity along with her skill and talent.
Given the unique transition required at Fox Meadow, we have asked Melissa to start right away. She will be meeting with Karen Eldon and Duncan Wilson this (Monday) morning, and will develop plans from there for the transition. Both Karen and Melissa are planning letters of introduction, as well as opportunities to meet and start to get to know you. Please join me in welcoming Melissa when you get the chance!
Finally, I want to thank the entire interview committee, and the Fox Meadow representatives in particular. They served the FM community well, and committed a substantial amount of time, thought, and energy to this process. Teachers Alethea Lynch, Kim Assatly, Lyndsay Freed, and Michele Boyum, along with parent representatives Molly Ardalan and Diane Baylor, deserve our gratitude.
Sincerely,
Drew Patrick
Assistant Superintendent for Human Resources and Leadership Development