Winter Raider Pride Week at SHS
Wednesday, 12 December 2018 19:35
Last Updated: Wednesday, 12 December 2018 20:49
Published: Wednesday, 12 December 2018 19:35
Jordy Love
Hits: 1999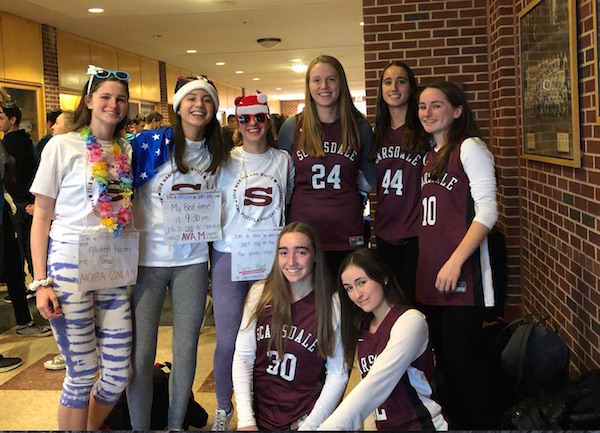 With the winter sports season is in full swing, Scarsdale High School celebrated the new season of athletes and demonstrated its school spirit at Winter Raider Pride Week.
School spirit was seen throughout the week at spirit days where students dressed to a different theme each day. Monday was pajama day, Tuesday it was a black out and on Wednesday, they wore pink to pay tribute to Mean Girls. On Thursday students re-created their favorite memes and on Friday students and faculty were decked out in school colors maroon and white.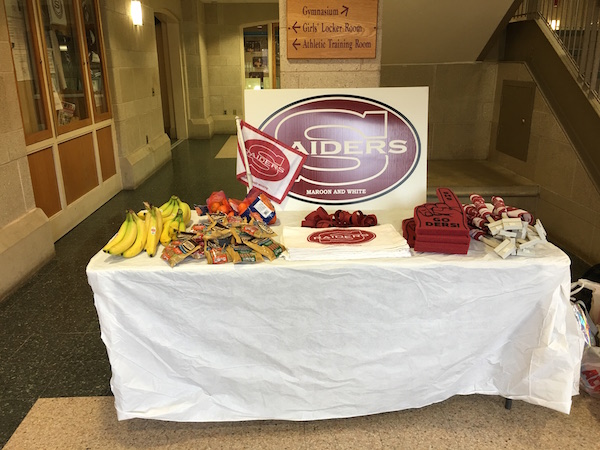 Pompoms, rally towels, foam fingers and flags were distributed to the teams and fans.
On Wednesday, Maroon and White provided the athletes with complimentary healthy snacks outside of the gyms after school. On Thursday, Maroon and White kicked off the opening rounds to the annual Kari Pizzitola basketball tournament. The Varsity girls lost 51-40 in the first round Thursday evening against Horace Mann but dominated in the consolation round against South Bronx on Saturday with a victory of 75-20. The Varsity boys beat High School of American Studies on Thursday and went on to win the tournament in front of their home crowd with a 71-45 victory over Iona Prep.
Raider Pride Week culminated on Friday with a school wide pep rally introducing all the teams to a jam-packed gymnasium of students, teachers and coaches. Photos by Jon Thaler. See more here: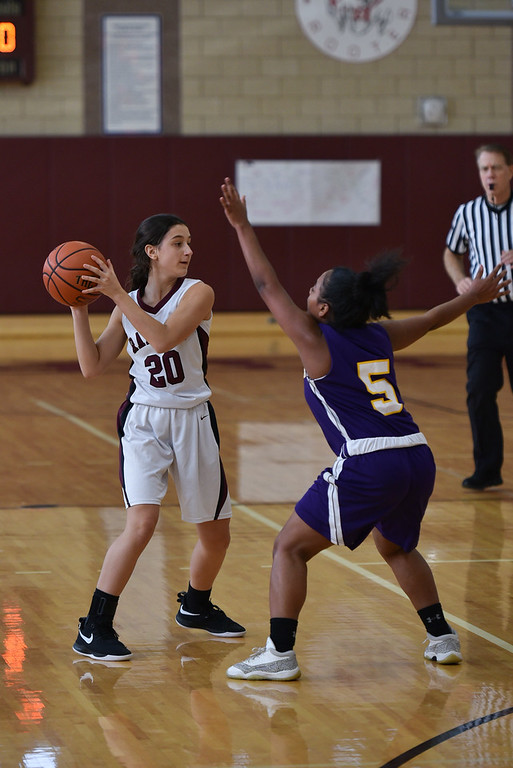 Ava Londa, a freshman on the varsity basketball team, handles the ball as she looks for a pass against South Bronx.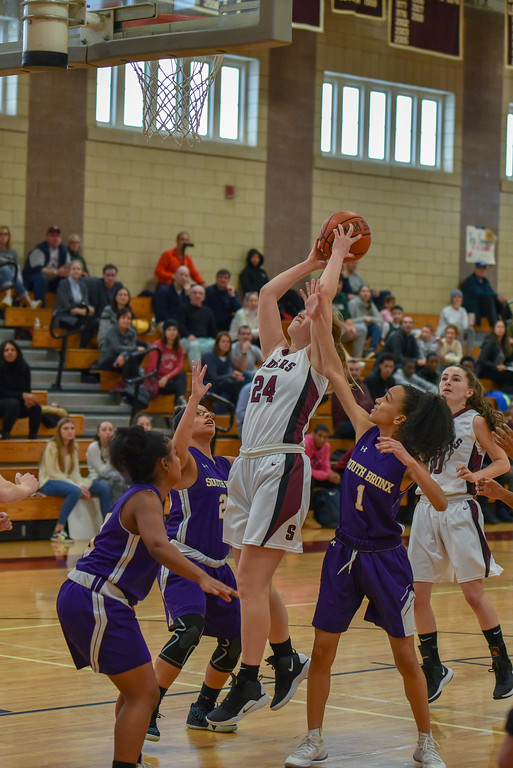 Senior Captain Emmeline Berridge goes up for a shot against South Bronx. On Saturday, the Raiders beat South Bronx 75-20.