Tryouts Announced for the 2010 Maccabi Games in Denver and Baltimore
Details

Hits: 4404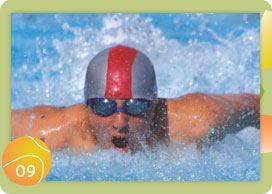 Exciting news... the 2010 JCC Maccabi Games will be held in Denver from August 1- 6 and in Baltimore from August 8 -13. The JCC of Mid-Westchester, who hosted the games in 2009 will send delegates to both Denver and Baltimore.

The JCC Maccabi Games ® have been offering a life-and personality-shaping experience to Jewish teenagers since 1982. At this Olympic-style sporting event for Jewish teens 13-16 years old*, each athlete has the chance to participate in one of 16 sports in events spanning the week-long experience, creating memories that will last a lifetime. 

The JCC Maccabi Games however serve a larger purpose than athletic competition. The Games also promote community involvement, teamwork, and pride in being Jewish. The Games are the largest Jewish teen event in the world – each summer over 6,000 Jewish teens participate in the Games. Over 100,000 teens have benefited from the JCC Maccabi Games ® since 1982.

On the field, athletes participate in one of 16 sports  Off the field, the excitement continues with Opening Ceremonies, evening social activities including amusement parks, zoos, host family night, parties and dances, all designed to encourage interaction among the athletes who come from around the US and the world.

All athletes participate in a unique "Day of Caring and Sharing", independent from their competition, to do a hands-on project that may serve those in need in the host community and/or teach the athletes something about Jewish and/or Israeli culture.
See the tryout schedule for teens ages 13-16 below:

Boys U14 Basketball (Denver)
Sun. January 10, 6:00-7:30pm, Mon. January 11 - 7:45-9:00pm, Wed. January13 - 7:45-9:00pm
@ JCC of Mid-Westchester Gym

Girls U16 Volleyball (Denver)
Wed. January 20, 7:45-9:00pm, Sun. January 31, 6:00-7:15pm
@ JCC of Mid-Westchester Gym

Swimming (Denver / Baltimore)
Sun. January 24, 6:00-7:30pm, Sun. January 31, 6:00-7:30pm
@ JCC of Mid-Westchester Pool

Girls Lacrosse (Baltimore)
Sun. January 24, 6:00-7:30pm, Mon. February 1, 7:45-9:00pm
@ JCC of Mid-Westchester Gym

Girls U16 Basketball (Baltimore)
Mon. February 22 & Wed. February 24, 7:45-9:00pm, Sun. February 28, 6:00-7:30pm
@ JCC of Mid-Westchester Gym

Boys U16 Basketball (Denver)
Mon. February 22 & Thurs. February 25, 7:00-8:30pm
@ Pace University 861 Bedford Road, Pleasantville, NY 10570, Entrance #3 / (914) 773-3200
Sun. February 28, 7:30-9:00pm @ JCC of Mid-Westchester Gym

In-line Hockey & Girls Softball Informational Meeting (Baltimore)
Mon. February 1, 7:00-7:45pm
@ JCC of Mid-Westchester

Tennis (Denver / Baltimore)
Sat. January 30 & Sat. February 6, Boys & Girls U14, 7:00-9:00pm
Boys & Girls U16, 9:00-11:00pm
@ Mt. Vernon Tennis Center, 431 Garden Ave, Mt. Vernon, NY 10553, (914) 668-7477

Boys U14 Soccer (Denver)
Mon. January 25, 7:30-8:30pm @ JCC of Mid-Westchester Gym
Sun. January 31, 6:20-7:45pm @ On Track Sport Center, 29 South Depot Plaza, Tarrytown NY
(914) 909-2974

Girls U16 Soccer (Denver)
Mon. January 25, 8:30-9:45pm @ JCC of Mid-Westchester Gym
Sun. January 31, 7:35-9:00pm @ On Track Sport Center, 29 South Depot Plaza, Tarrytown NY
(914) 909-2974

U14 Baseball (Denver)
Mon. February 8, 7:45-9:15pm, Wed. February 10, 7:45-9:00pm
@ JCC of Mid-Westchester Gym

U16 Baseball (Denver)
Mon. February 8, 7:45-9:15pm, Thurs. February 11, 7:45-9:00pm
@ JCC of Mid-Westchester Gym
Boys U16 Soccer (Baltimore)
Wed. January 27, 7:45-9:00pm @ JCC of Mid-Westchester Gym
Sun. January 31, 8:50-10:15pm @ On Track Sport Center, 29 South Depot Plaza, Tarrytown NY
(914) 909-2974

Optional Denver Pre-Games Adventure
July 29th - 31st
Spend time exploring Colorado Springs
*additional fee applies

Interested in Bowling, Golf, Track or Table Tennis? Contact Steven Weisbrot

For more information, contact Steven Weisbrot
914-472-3300 xx362, weisbrots@jccmw.org <mailto:weisbrots@jccmw.org>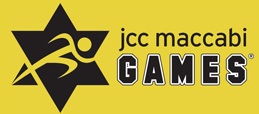 JCC of Mid-Westchester
999 Wilmot Road
Scarsdale NY
www.jccmw.org
Delivered on Fifth Avenue
Details

Hits: 2089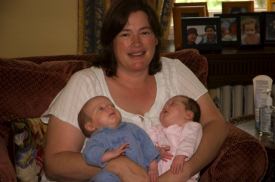 Scarsdale's making national headlines again this weekend…and this time it's due to the delivery of twins in a highly unusual setting.  According to the Daily News , Greenacres resident Elizabeth Brew, gave birth to the first in a set of twins in her car on Fifth Avenue, parked in front of Mt. Sinai Hospital on Friday April 24th.
Ms. Brew and her husband Tim were en route to the hospital entrance when the first baby was ready to make her entrance into the world.  A nurse manager at the hospital heard Ms. Brew's screams, quickly gathered a team of nurses, doctors and anesthesiologists and rushed outside. They assisted the Mom in giving birth to a 4 lb. 13 oz. baby girl from the seat of the family SUV.  

The mother was then rushed into the hospital where a 5 lb 5oz. baby boy was delivered. As she was only 33 weeks into the pregnancy, the babies are a bit premature and will remain in the hospital for several weeks. Ms. Brew, already the mother of two older children, will stay in the hospital to recuperate.

Congratulations to the Brews of Brewster Road!
Reflections on the Empty Nest
Details

Hits: 4663

This is not one of life's transitions that sneaks up on you. You see it coming as soon as your youngest child starts high school, almost instantaneously gets her driver's license, then five seconds later visits colleges, breaks her curfew, packs, and leaves. You might even prepare for it, as I did, by going back to school for a career changing graduate degree and starting down a new path. Yet, it doesn't seem to matter that you have seen this day coming and figured out how to ease the pain, when the last one flies away, you drop to the ground as if a baseball bat has connected with the back of your head.
And then you stand up and think about what it all means.
One of the weirdest changes happens in the grocery store. My hand hovers over glistening green grapes but no grapes make it to the check out counter. What's the point? The kid who ate them like candy won't be home again until they have withered and turned powdery blue in the bottom drawer of the refrigerator.
At lunch recently I asked my friends Susan and Karen, whose children are a few years older than mine, if they still cook when it's only they and their husbands at home. Susan looked sideways at me, slightly smiling though I couldn't tell if she was amused or melancholy or both, and said, "Define cook." Hmm. That's a tough one since like most words in the English language it appears to have evolved over the last few decades in my house. It used to mean chicken fingers, mac and cheese, pasta with butter, grilled cheese, and the occasional tuna noodle casserole. I weighed too much during that era.
Eventually, it expanded to seared tuna, asparagus risotto, balsamic glazed chicken, beef bourguignon, herbed sautéed shrimp, and for a while everybody was happy. I was reasonably careful with the fats and the oils in those recipes and got to buy new clothes. Then, having daughters, food snapped back to salads with no dressing, Weight Watchers bagels, Kashi Go Lean cereal with no sugar and less taste, and Smart Balance light buttery spread. It wasn't as much fun and my husband – but not I – got alarmingly thin.
If I have to define what it means to cook, I think it will take me a while to figure it out. The Scarsdale Farmers Market is a wonderful social occasion. I see women whose kids were kindergartners with mine. My dog gets to nose other friendly canines. But my hand still hovers over the selections. What is the right amount of salad greens for two people, especially two who are now free to decide, without worries about finding baby sitters or avoiding unchaperoned house parties, to eat out and eat out again?
The problem with being an empty nester is not just the food; it's the air around me. The house is too big, too neat, too quiet. Who expects to miss the two a.m. knock on the bedroom door when your child wakes you up to tell you she's home? My neighbor Debbie tells me to enjoy what I'm missing. Her 23 year old has boomeranged back into the house while she holds down a temp job in a recessionary market. Now Debbie finds herself sitting up at two in the morning, swinging her foot wildly, waiting for her daughter's car to pull into the driveway. Sorry, Debbie, so far, I don't enjoy the empty air. It isn't just that my suburban house seems to require a critical mass of living, breathing, noisy, messy creatures inside to justify itself, it's that I've haven't been without a child in my life since the day I started dating my husband, who came to the relationship with a living, breathing, noisy, messy teenage son, courtesy of whom I now have three living, breathing, noisy, messy young grandchildren. But what good does that do me right now in all this pristine silence? Peter and his family live in Dallas; Izzy is at Colgate; Nell is at Brown. I've walked the dog, emptied the dishwasher, made the bed, and no one is going to disturb the air here until dinnertime.
However disconcerting these changes are, they are nothing compared to the real brain concussion caused by the empty nest: the stunning speed of light with which whole decades of life have shot by, leaving me centuries older than the moms walking their kids to Fox Meadow school, while I'm walking Tommy my cockapoo and trying not to regain weight now that the dieters have left town. I am staggered by how much has come to an end – the anxiety of being a travel soccer parent of a lower end player on the team, the emergency trips to Staples for poster board for the project due tomorrow, the parenting group meetings, the play dates, the carpools, and the proms. I don't recognize the face that looks back at me when I brush my teeth. I rejoiced in birthdays, holidays, anniversaries, concerts, back to school nights, tennis matches, moving up ceremonies, graduations, camp visiting days, and the removal of casts. But it was so busy, hectic, motion filled, energized and exhausting that I didn't notice until they all left that I am a lot older than I was the day David and I started dating and my nest filled up.
I first met my husband 29 years ago. I am worried that the next three decades won't be as busy, meaningful, rewarding, or fun as the last three have been. I am worried that the years will continue to fly by with unsettling, unstoppable speed. Meanwhile, I talked with Izzy five times yesterday as I walked her through the steps of making asparagus risotto in her sorority house kitchen, then explained to Nell how to check her bank balance on the ATM machine, and debated whether she should take Egyptian Art and Archeology pass/fail. David and I have seen two movies in two weeks, which beats any record in our married lives. We're heading to Texas to watch our nine-year old grandson play in his first season of tackle football. Did his parents not read the statistics about NFL players and dementia? And I'm writing again.
Stacey Brodsky has practiced law, been a stay-at-home mother, and taught middle school English over the course of the 17 years she has lived in Scarsdale with her husband, daughters, and a succession of dogs.
Copyright 2009 Stacey Brodsky
The Morning Peacemaker
Details

Hits: 3029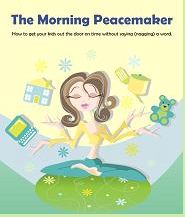 Life coach, personal trainer and Scarsdale mom Lorraine Esposito is a burst of positive energy.  Her beautiful blue eyes, poise and self-assurance strike you immediately – and after five minutes you want to tell her everything on your mind and seek her advice.  Luckily for us, she's well aware of her gift for personal counseling and has written a book, The Morning Peacemaker, to share her secrets.
Though her work deals specifically with raising independent children, it's clear that her step-by-step approach to child rearing can be applied to everything we do.How did she come to design a behavioral training process and author a book about it?  Esposito is the mother of two school age boys and like many parents she found the simple act of getting the children ready for school and out the door to be a real challenge.  Furthermore, her older son had attention issues that exacerbated the morning routine as well as the day that followed.

Wanting to make it right she went to countless therapists and physicians to seek answers on how to raise happy, independent children.  Yet the time and money spent with these "experts" just yielded further frustration.  Though many could identify the signs and symptoms, no one had a method to tackle the problem.  For example, as a Mom she could see why her son had no friends…. but how could she help her son to become the kid that others wanted to play with?  In practical terms, what could she do to change his behavior and empower him to take charge of his own actions?

In her new book, Esposito analyzes the interactions between parent and child to discern what patterns trip us up and defeat our good intentions.  From there she helps us to set objectives and goals so that we're clear on where we want to go. In the all-important next step, she shows the reader how to design a process that will make the child responsible for their own routine and free parents from nagging and conflict.

But the devil is in the details.  To truly understand the process, and benefit from it, read some of Lorraine Esposito's own words below:

"The devil is finding a practical and simple method to bridge the gap between a child's dependence on his or her parents and their successful independence. The transition is very similar to the transition kids go through when they first learn to ride a bicycle. We all expect a child to fall a few times while he practices balancing on the bike, right? Like most parents, I used training wheels and helmets to ensure that my boys were safe and felt supported in their efforts—even when they fell. Those tools made it possible for me to let go because I knew I had provided a safety net. To let go of them otherwise would have felt unnatural because I, like you, am programmed to protect my children. Yet I had to let go so that they could learn.

But where are the training wheels for the independence transition? Before now, it seemed our only options for teaching children to make beds and ready backpacks in the morning were either a nagging voice (no thank you) or to simply let go and allow them to fail (close, but still too scary). There is a feeling of danger in letting go and I believe that is why parents find it hard to remain consistent; it feels unnatural to let your child fall without a safety net. The problem is that, just like riding the bike, we have to let go for children to learn. The devil previously unavailable in parenting books was a practical method to empower independence while providing a safe and supported environment. The Morning Peacemaker provides parents with specific easy to follow instructions for creating the training wheels needed so that letting go and teaching your children to be responsible feels safe for everyone. With the supported empowerment now available, a child can practice responsibility, accountability and independence early so that he or she is ready to hit the ground running when the time comes."

Intrigued? If you would like to purchase your own copy of The Morning Peacemaker, just click here to go to The Morning Peacemaker website. When you order, enter "10583" in the promo code, and you'll receive a discount.
Caution: Growing Old is Not Safe for Children
Details

Hits: 2698

There is no delicate way to put this.  MY PARENTS ARE DRIVING ME CRAZY!  I am not an adolescent, complaining about unfair curfews, or limited access to the family car, or being grounded for something that was so not my fault.  I am a grown woman, capable of juggling work, kids, pets, shopping, cleaning, cooking, you-name-it, but not, apparently, someone who is able to get her elderly parents to behave rationally. If you have lived long enough to have parents who are old, you know what I am talking about.  Chances are your mother, your father, and maybe even your stepparents have among them eight or ten or twenty staggeringly difficult medical problems, each requiring specialists, procedures, therapies, and more pills than fit into the slots in the pill boxes you bought for them at CVS.  Chances are they are making you nuts.

You love them and you realize that their lives have spiraled down to a place that has become too difficult for them to navigate on their own.  So, you help out, or at least you try to, and with every step you take on their behalf, you descend with them into one of the rings of hell.

Take my situation.  Eight months ago, in addition to every other medical problem she already had going on, my mother suffered a stroke.  She's improved some but she has speech and motor problems, her memory is shot, her personality is altered, and she can't solve a problem more difficult than getting dressed. Thankfully, there are solutions for many of these hardships.  At least, I thought there were.  

I should have seen the writing on the wall when my mother first got out of residential rehab, temporarily moved with my father into my house while continuing her therapies, and promptly refused to allow our beloved family housekeeper to help her in any way.  Her reason?  None given.  My husband and I had to go to work every day, and my dad is almost as infirm as my mother, so still trying rationally to manage my mother's many obvious needs, we hired the lovely caregiver who attended my mother-in-law during the last six years of her life.  Fired after a week.  Why?  My parents didn't like it when Stephanie sat around and didn't do anything.  At this point the urge to leap across the room and throttle my shrunken father and my dazed mother is nearly uncontrollable, since Stephanie did everything they allowed her to do, which was indeed nothing much at all.  

Instead of accepting or allowing help, my father decided it was a good idea for my mother to walk up and downstairs by herself, to abandon her walker when she was on anything resembling solid ground, and at night to use the hallway bathroom unattended even though the neurologist's discharge instructions were explicit that my mother needed constant, close supervision, including a complicated baby gate we installed to prevent her from wandering around in her confused state.  How did Dad reach his conclusions in the face of unambiguous directions to the exact opposite?  By employing a personal mantra that has made me grind my teeth every time I have heard it over the last half year:  help is bad because the more help you have, the less you will be able to do for yourself.  

This ascetic's guide to old age would be admirable if it showed even a nodding acquaintance with reality.  The problem with my father's self-improvement philosophy is the underlying premise:  neither of them can do things for themselves, or more specifically, they can't do things correctly, safely, or well.  But that hard truth didn't give them even a second's pause when they refused point blank to so much as visit nearby assisted living facilities or consider rental apartments in close proximity to where five of their six children live.  

My father was nearly crazed in his shouted insistence that he and Mom were going home.  Home, which is 70 miles from their closest relation; home where they don't even have a primary care physician and rely on a local walk-in clinic where the prescription for what ails them is to call an ambulance and ship them off to the emergency room; home where the emergency room resides in a wholly inadequate hospital to which no one in their senses or with any choice would go.  This insanity exceeded any I could have imagined, but I lost my stomach for the fight in the face of Dad's unembarrassed and unyielding position that he knew going home was selfish, and would be hard on him, my mother, and the rest of us, but he intended to die where he had lived.  

When I caved in to his adamancy, I was still clinging to a plan to give my parents the help they desperately needed.  You would think I would have learned my lesson by this point.  

Instead, I helped put plan B into action. First, my siblings and I lined up Meals on Wheels for our parents.  They cancelled.  Why?  The food stunk.  

Next, we signed up visiting nurses to take blood samples every other day while the doctor adjusted Mom's blood thinners.  Sent away.  Reason? The nurses don't operate on a fixed schedule and my parents don't like to be "tied down."  Where the hell else did they so desperately need to be?  Now my visually impaired father drives the two of them to the doctor's office three times a week.  Why would anyone let a little macular degeneration stand in the way of independence?  

For step three, we found a home health aide, covered by Medicare for four hours a day, to assist my mother in the shower, attend to her laundry, and fix meals.  Rejected.  Oh, for god's sake, now what's the problem? The aide arrived at 9 a.m., too late to satisfy my mother, who likes to get up and get dressed before breakfast, not after. In my mother's world, no one in her right mind eats breakfast in a bathrobe.

We also decided to accompany my parents to all their medical appointments.  That didn't last long.  Dad can't hear and he fakes his way through most conversations, including the one where the hematologist explained that my mother has to limit her vitamin K intake, because vitamin K strengthens the blood's ability to clot, and it was a blood clot that caused her stroke in the first place. When my father, mother, and sister left that appointment, my father directed my sister to drive straight to CVS.  Why?  Dad heard the doctor say something about vitamin K and he thought they should immediately go get some.  Maybe he was embarrassed when my sister pointed out what he missed, but the upshot is that we are no longer welcome at doctor's visits.

My siblings and I stayed mobilized.  We had conference calls, set up calendars, created strategies, pooled finances, chose spokespeople, and we accomplished nothing.  Meanwhile, the only plan my father came up with to deal with my parents' changed reality was to install grab bars in the shower, to prevent my mother from falling.  The hitch here is that Mom still can't climb stairs, their only ground floor bathroom has a plastic shower stall, and grab bars can't be screwed into the shower shell without cracking it open.  The visiting social worker told Dad unequivocally that suction grab bars are dangerous because they slip when you grab onto them. That didn't pose any hindrance for my dad.  He installed the suction bars anyway.  I'm not actually sure if my mother has showered since they moved back in.  I prefer not to ask. I have a hard enough time dealing with the fact that my dad achieved the only goal he set for himself, while his six kids managed to do nothing at all.

A month from now, at age 88, after two heart attacks, triple bypass surgery, suffering from lousy circulation, a progressively deteriorating heart, and with a defibrillator installed in his chest, my father plans to have his hip replaced.  He sees no difficulties in this at all, reminding us that he has already undergone this surgery, and he knows better than we do what it entails.  Of course I am tempted to point out that his first hip surgery was twenty years ago, when my mother was healthy and unimpaired and took care of herself, him, and every aspect of their lives together, but I am past trying to talk, reason, argue, or curse him out of his decisions.  Even though I consider myself a responsible, rational person, I find myself trying to facilitate my father's demented ideas.  

Okay, Dad.  At your insistence, you're now the only caregiver in Mom's life.  What's the plan while you're recovering from surgery? Why do I bother to ask?  My father's idea of a plan is to lay down the law.  They won't have an aide.  They don't need the housekeeper more than once every two weeks.  There will be no food deliveries.  The only change they will make is to hire Chris, their neighbor, to chauffeur them around until Dad is cleared to drive.  My father shouldn't ever drive a motor vehicle again, but that's a useless conversation to have.  Wait just a minute. Did Dad say he was going to hire Chris, the neighbor who is on full disability because his colostomy prevents him from being more than minutes from his house?  This is Dad's plan?   To be honest, there is no way to pretend that my father's plan actually surprises me.  I had no possible reason to expect a better answer.  When I telephone a second time to ask my father to keep an open mind about what help they will need until he sees how the surgery goes, he engages in a 45 minute long monologue that wanders around in circles and doesn't begin to respond to my request.  Then again, I stop listening somewhere around minute three.

I have fallen down a rabbit hole, and I can't find my way out again.  I used to be a pretty effective person who spotted problems and found solutions.  I used to make plans that yielded results.  In June I quit a job I loved because I couldn't work and handle the emergency calls that I was getting from my father with frightening frequency.  Now I hang around and wait for the frantic calls to come.  I cook and buy foods for my parents, and try to show up regularly to throw out what they have forgotten to eat and that sits spoiled in their refrigerator.  Sometimes they tell me not to drive out, but can't explain why, so I no longer tell them my schedule and I just appear at their doorstep, bags in hand.  I keep my mouth shut when I should be talking sense to my parents, yet find myself obsessively reciting my tale of woes to anyone who asks how I am.  

A few months ago, a friend whose parents put her through these same paces gave me some advice, "These are not your parents; they are two old people you are obligated to take care of."  At the time, I thought she meant that I should leave behind any old parent-child feelings, and not allow myself to be hurt when they reject my advice as stupid, or yell at me, or turn me away.  And for all of those situations, my friend's advice is a real blessing.

Lately, I have come to find another meaning in my friend's words.  I cannot think of these two old, sick people as my parents because, if I did, I would feel obligated to truly help them, and all I ever do is fail. If this bent-over shell of a man and this addled, aged woman are not the parents of my childhood, whom I love beyond words, then I don't have to drive myself crazy to win my never-ending battles with them. I don't have to beat myself up for never actually solving their problems. I can just keep showing up, trying to help, and failing; and that will have to be enough, because it is all I seem able to do.
Stacey Brodsky has practiced law, been a stay-at-home mother, and taught middle school English over the course of the 17 years she has lived in Scarsdale with her husband, daughters, and a succession of dogs.
Copyright Stacey Brodsky 2009