Letters in Support of Pam Fuehrer for Scarsdale School Board
Friday, 20 April 2018 14:14
Last Updated: Thursday, 26 April 2018 08:06
Published: Friday, 20 April 2018 14:14
Joanne Wallenstein
Hits: 3304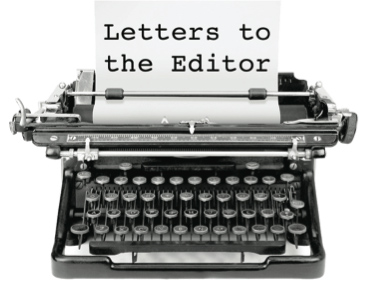 The following letters in support of Pam Fuehrer for Scarsdale School Board were sent to Scarsdale10583 for publication:
To the Editor:
It is with great enthusiasm that I endorse Pam Fuehrer for School Board Trustee. Pam, as a current member of the Board of Education, is the only candidate uniquely qualified for the position. As the experienced candidate, Pam Fuehrer represents the kind of continuity of leadership and stability that our school district both needs and deserves.
We entrust these members of our community to make crucial decisions and set the policies for all of our schools. It is vital that we maintain this level of experience as the Board continues its significant work.
I have lived in Scarsdale for almost 20 years. For 14 of those years, I have witnessed Pam Fuehrer's dedicated volunteerism. Those of you fortunate enough to have worked with Pam know that she is open minded, honest, a careful listener and a consensus builder. She is thoughtful, deliberative, and decisive. Her commitment to the children of Scarsdale is unparalleled.
As a Board member, Pam has a proven track record of doing what is in the best interests of our children. She understands and respects our parent community and their diverse points of view. She is not afraid to question the administration and hold them accountable.
Her extensive experience within the community and on the Board of Education affords her the unique perspective to deal with the myriad of legal, financial and business issues our Board must address on a daily basis. In order to ensure the smooth and seamless transition as new members join the Board, we must continue to support our veteran Board members who in turn will mentor our newcomers.
Experience counts. It is imperative that we have Pam Fuehrer continue in this role in order to sustain the exemplary education that the Scarsdale Schools provide for our community.
Sincerely,
Leanne M. Freda
To the Editor:
As former school board presidents, we know that when it comes to selecting board members, there is no substitute for experience, and an in-depth understanding of the complexities of dealing with our community's many stakeholder groups.
An extremely steep learning curve exists for anyone elected to a board of education, no matter how deeply they have been involved in recent school-related volunteer activities. Add to that the wealth of knowledge that needs to be mastered quickly in such diverse areas as employment law, collective bargaining, curriculum and instructional innovation, special education, school safety, state and federal advocacy, Regents regulations, tenure, state aid, budgets, and financial reporting, just to name a few of the topics listed in the NYS School Law manual, and you quickly get an idea of how important it is to retain experienced board members
It takes a good three years to begin to master these areas of responsibility. Over the past several years, the Scarsdale board has lost a number of members after serving for a single term. Another has chosen not to seek re-election this year. With such a rapid turnover, it is vital that we retain experienced members such as Pam Fuehrer to help guide the board through upcoming challenges, including teacher contract negotiations.
In addition to her term on the board, Pam Fuehrer has a lengthy track record of leadership roles in a number of important community organizations, including PT Council President, and President of both the Edgewood and Middle School PTAs. As a Scarsdale resident for 20 years, she has been actively involved in the League of Women Voters, Drake Edgewood Neighborhood Association, the Task Force on Drugs and Alcohol, and the Junior League of Central Westchester. With two children currently attending Scarsdale schools and one recent graduate, she has her finger on the pulse of our district's needs and community concerns.
So let's not waste all that valuable, hard-earned experience and knowledge.
Vote for Pam Fuehrer on Tuesday, May 15th and return her to our Board!
Rita M. Golden, Ridgedale Road
Barbara Jaffe, Kingston Road