Advice on Standardized Testing from a Recent Scarsdale Grad
Wednesday, 15 August 2018 13:34
Last Updated: Wednesday, 15 August 2018 20:51
Published: Wednesday, 15 August 2018 13:34
Natalie Isak
Hits: 3988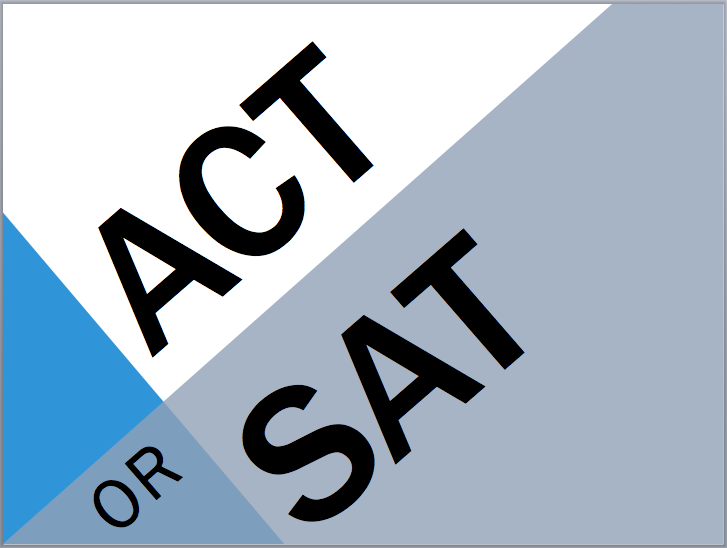 As the new school year approaches, many students are beginning to contemplate a dreaded part of high school: standardized testing. In this article, frequently asked questions about the SAT, ACT, and SAT II's are answered, such as, "When should I take the SAT/ACT?" and "What SAT II's should I take?" This article provides advice and answers specific to Scarsdale students.
Although standardized tests can be daunting, with the right guidance and preparation, students can be significantly less stressed and more successful.
SAT and ACT

How do I decide between the SAT and ACT?
This decision is completely personal. Most students take a diagnostic SAT and ACT a couple of months before they plan on taking the test. Usually, there will be a difference in scores, which will make this choice easier. Stefanie Lob, Partner at Private Prep Westchester, comments, "Private Prep recommends that all of our students take a full-length SAT and a full-length ACT diagnostic test to evaluate and compare the student's performance, and help guide the SAT vs. ACT decision in a diagnostic review. This is a very personal choice and we elicit student feedback, compare data section by section and evaluate other factors, like short-answer accuracy on the math sections of the SAT or timing on the ACT."
If the diagnostic test isn't enough, here are the pros and cons of each exam:
SAT PROS
More time per question (fewer questions)
SAT CONS
(Generally) harder questions
Fewer test-prep resources (this is a newer test than the ACT)
Certain colleges require all scores be sent (e.g. Barnard College, Georgetown University, Cornell University, Syracuse University)
ACT PROS
Score deletion
After receiving your score, it is possible to request the deletion of your score. This means that even colleges that require all scores be sent will not see this score
Easier questions
Some schools do not require SAT II's with this exam
ACT CONS
Less time per question
During some months (February and July in 2019), the ACT is not offered in New York. However, sometimes Scarsdale students will chose to take this test in Connecticut or New Jersey instead.
Another factor to consider is that the SAT has two math sections (calculator and non-calculator), whereas the ACT has a science section in lieu of the non-calculator section on the SAT. Depending on your math skills in comparison to your ability to analyze scientific passages and data, this could be important.
If you are still struggling with this decision, a helpful question to ask yourself is: "Do I prefer harder tests with more time, or easier tests with less time?" Oftentimes students with better time-management skills prefer the ACT while more slow-paced and thoughtful students prefer the SAT.
Should I take a test-prep class or get a tutor?
When making this decision, there are two main factors to consider: your schedule and your learning preferences.
If you have a busy junior year in regards to extra curricular activities and/or academic classes, attending a test-prep SAT/ACT class may be difficult. Tutoring sessions are generally more flexible since they can be rescheduled.
If you prefer to learn by discussing concepts with your peers, you may benefit from being in a classroom environment. If you find individual attention to be more beneficial, then tutoring would be the better choice.
When should I take the SAT/ACT?
The SAT is offered in August, October, November, December, March, May, and June. The ACT is offered in September, October, December, February, April, June, and July.

Students who take the test in the fall/winter of their junior years usually do so because they have time during their summers and want to spend the school year focusing on their academic classes. Other students chose to take the ACT/SAT during the spring of their junior years to face the test with the benefit of additional knowledge from junior year.
How many months/years do students need to be tutored for the SAT/ACT? How many times should the exam be taken?
According to Lob, "While every student has their own timeline, most will start their preparations 4 months out of their first exam and will plan to take the exam twice. While some opt to take the exam a third time, others may reach their goals on the first shot."
What are some local recommendations for test prep?

Tutoring Companies:
Private Prep
Advantage
Varsity Tutors
Jump Start Tutoring
Huntington Learning Center

Classes:
JCC (https://jccmw.org/teens/academic-center-college-prep/act-prep/)
CCB School of Westchester (http://westchesterccb.com/2018-summer-act-prep-course/)
For extra practice, Bespoke (https://www.bespokeeducation.com/) offers mock exams.
Are there any new test sections/test changes on either the ACT or SAT that are currently being tested?
The SAT recently underwent major changes. For example, the essay became optional and less of an emphasis was placed on memorizing vocabulary. However, many people are unaware of the small changes being made to the ACT. Here, Lob gives an inside view on these shifts, "Beginning with the December 2016 ACT exam, the math section has increased in difficulty substantially. Students are now asked a variety of high-level topics which can pose a confidence issue. However, the curves are more generous and students are able to answer more questions incorrectly while still achieving the same score. Starting in June 2016, the ACT also eliminated a science experiment, dropping from 7 to 6. Our curriculum team and tutors welcomed this change as students now have fewer experiments to analyze and we have continued teaching the same strategies with a great deal of success. Coming this September, the ACT will start introducing a regular experimental section. More information to come after that is administered this fall."
SAT II
Should I Take An SAT II?
In recent years, SAT II's are becoming less important in the college admissions process. Most colleges do not require SAT II's at all, and many other colleges will not require SAT II's if an ACT score is submitted.
However, a number of colleges will require SAT II's. Take a look at here for a list of colleges that require SAT II's.
If so, which one?

There are twenty SAT II tests available to students. At Scarsdale, some tests are more popular than others: biology E/M (freshman), chemistry (sophomore), math II (junior), and English literature (junior).
If you are a freshman or sophomore and are not sure where you want to apply yet, it is usually not worth taking an SAT II unless you feel confident in the subject. For instance, if you are in honors biology or chemistry and getting an A- or above, then taking the respective SAT II would be a good idea. Lob concurs, "When speaking to families, we consider what level class the student is taking, how the student is performing in this class and what classes the student may be taking in future years. Typically we suggest exploring the SAT Subject Test if a student is in an honors level class or higher, and will not be continuing on with the subject matter in subsequent years."
In addition, if you are fluent in a foreign language, SAT II's are available in Spanish, French, Chinese, Italian, German, Hebrew, Latin, Japanese, and Korean.
Finally, if you are taking AP classes your junior year, taking an SAT II in the same subject is an easy way to kill two birds with one stone. Many students in AT US History taking the AP exam will also take the US History SAT II.
Natalie Isak is a 2018 graduate of Scarsdale High School who is headed to Cornell University.