Scarsdale Students Recognize 9/11, 17 Years Later
Wednesday, 12 September 2018 16:40
Last Updated: Wednesday, 12 September 2018 17:38
Published: Wednesday, 12 September 2018 16:40
Sydney Albert
Hits: 1119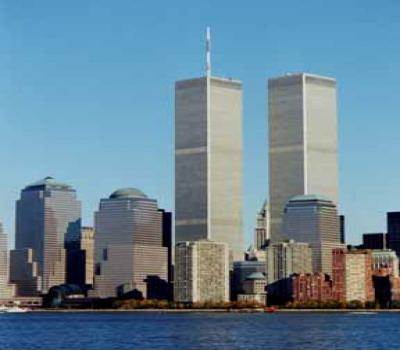 Tuesday September 11 marked the 17th anniversary of the attacks at the World Trade Center. A day that will live in infamy, 9/11 is typically commemorated in Scarsdale Schools in order to honor those who lost their lives on that day. Though none of the students in the school can remember that day, many were disappointed and angered when Scarsdale High School failed to acknowledge the anniversary of this tragedy in 2017.
Last year, on September 11, 2017 students at Scarsdale High School carried out a typical school day. Teachers and administrators failed to acknowledge the important events that took place sixteen years ago. This neglect angered students who wanted to ensure that the story of 9/11 continues to be passed down to younger generations that did not live through it. In prior years, the day had been discussed in SHS history classes but was not recognized in 2017.
In response to criticism from the student body, Scarsdale High School returned to its practice of commemorating the tragic events on September 11th. Although school was not in session for this year's anniversary due to Rosh Hashanah, a moment of silence was held on Friday, September 7. Many teachers extended the commemoration into their classrooms, discussing the lasting effects 9/11 has had on the country. Some teachers even chose to share their experience from that day, making some discussions rather emotional.
Students were much more satisfied with this year's anniversary. Becca Sklar, an SHS senior, shared her thoughts on how 9/11 should be remembered in the classroom: "Last year, I went home genuinely unsettled having not discussed the events of 9/11 in history class. It's imperative to commemorate 9/11 and to remember the victims; it is a piece of our country's history and should not be ignored. This year, being able to have a conversation and recall the devastating events that occurred that day gave closure to many students and was tremendously important."
Students in general felt a sense of relief once they heard Principal Kenneth Bonamo announce a moment of silence on the loudspeaker during first period on Friday. Most felt that this was a day that should be recognized as our country continues to be affected by the attacks and the repercussions of terrorism. In commemorating this day, students felt a sense of unity. It was comforting for them to feel the support of the school wide community in remembrance of the many local residents who lost their lives.