Edgewood Says Goodbye to Dr. Houseknecht and Completes Cenetennial Celebration
Monday, 01 July 2019 18:34
Last Updated: Monday, 01 July 2019 18:46
Published: Monday, 01 July 2019 18:34
Joanne Wallenstein
Hits: 2583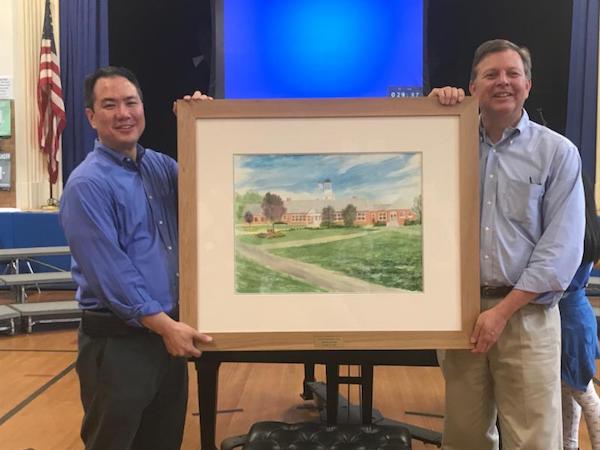 Edgewood Elementary School students, teachers and parents gathered on June 25 for the final assembly of their centennial year to remember 2018-19 and say goodbye to Principal Scott Houseknecht who retires after almost 30 years at the school.
They sung the school song and looked back on a special year that included a talent show, the opening of the new Edgewood Library, a night at Citi Field, the unveiling of the time capsule, Edgewood Academy, a festive gala and much more. Assistant Principal Mr. Yang put together a slide presentation highlighting a year of events and celebrations at the school. Each class had the chance to contribute some mementos to the time capsule and a book of well wishes by the children was presented to Dr. Houseknecht.
Yang also arranged for aerial photography of the students in the school arranged to communicate a few parting messages – which you can see here.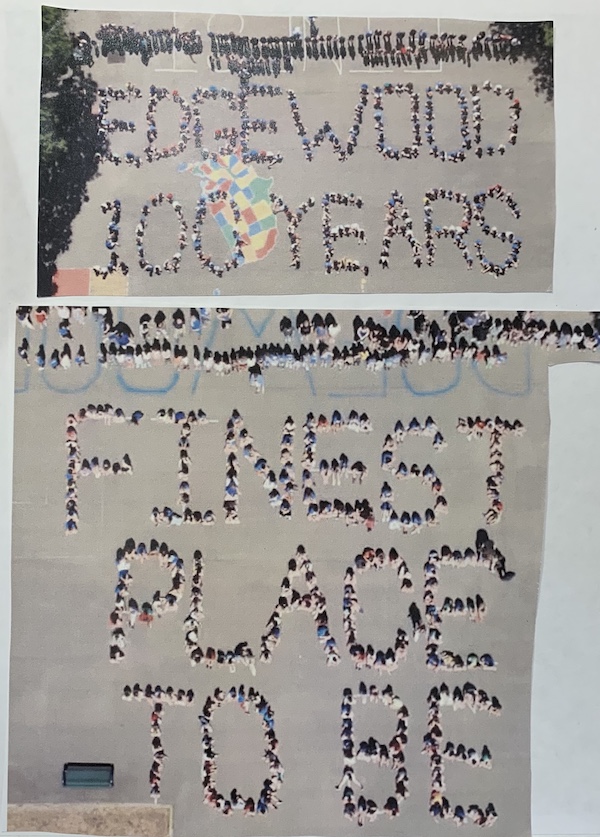 Dr. Houseknecht will forever be rememberd at Edgewood as the new library and media center was named the Dr. Scott Houseknecht Library and Media Center.
Finally, the PTA presented this beautiful watercolor of Edgewood School, painted by Mike Teatoro to be displayed at the school.


Presenting the watercolor, PTA co-Presidents Susie Smith and Heedan Chung-Goh said,:
Dr. Scott Houseknecht, thank you for being our principal for close to 3 decades. During your tenure at Edgewood School, our children greatly benefited from your leadership in driving innovative educational practices within our building. Through your interest in teaching the history of our school, and cultivation of old and new traditions, you have nurtured in our children a sense of identity and place as citizens of not just Edgewood, but of greater Scarsdale. You have ensured that Edgewood is the finest place to be, a place of learning, caring, and belonging.

In your honor, the Edgewood School PTA is gifting a watercolor of the school.

This watercolor painting by Mike Teator is in special recognition of Edgewood School's one hundred years of rich history for which the school has grown from a twelve-room schoolhouse in 1919 to the one we have today seen in this painting in 2019. In honor of our Centennial celebration, the Edgewood PTA lovingly dedicate this painting today, June 25, 2019 to the school and to Dr. Scott Houseknecht, Edgewood's sixth principal from 1990-2019, who oversaw the growth of not only the construction of the building but also the hearts and minds of students.