Super Bowl Party Cooking at the Scarsdale Adult School
Details

Hits: 2356

With a special class offered by the Scarsdale Adult School, you can cater your own Super Bowl Party! You will learn to create crowd pleases for all ages: mini cheeseburgers, steamed wontons with dipping sauce, jalapeno popper bites, Thain vegetable pizza, a football shaped cake and more.  These recipes will appeal to big eaters, dieters and vegetarians -- so invite everyone!
Cornelia Zell will be demonstating this interactive class at her home in Mamaroneck.  She has a B.S. in Home Economics Journalism and has worked for Sunset and Prevention.  The class is being offered Wednesday January 20th both in the morning from 10-12:30 pm or the evening from 7-(;30 pm.  the cost of a session is $55.  To register or for information on all course offerings, visit the website at: www.ScarsdaleAdultSchool.org. Questions? Call 914-723-2325.
Emma's Ale House
Details

Hits: 1896

The recession has given rise to quite a few reasonably priced, no-fuss eateries in our area.  Frankie and Fanuccis in Hartsdale, Route 100 in Yonkers and Elements in White Plains all offer well-priced meals in casual settings.  On the prowl for a quick bite after a seeing a thriller in White Plains we decided to try Emma's Ale House.  We had attempted to get in a few times this winter but now we found it easy to get a table.  Located on Gedney Way in White  Plains  it's a quick drive and parking is no problem.  When we walked in I immediately had a sense of déjà vu…was it because this was the former home of Sunset Grille or did it feel like a college hangout?  The open room, large TV and booming music brought me back in time.  We were ushered into a second dining room, where I was relieved to find it was a bit quieter.

A friendly waiter immediately rushed over to take our drink order.  The had a wonderful selection of beers on tap and by the bottle. We chose the Blue Moon Ale, which was a golden-colored ale that arrived with an orange slice. It was just what I needed to calm my nerves after the chase scene and murders I had survived at the movies.

The menu offered a selection of tempting starters to complement the beer.  Crispy Calamari, Gedney Chips or Crispy Chicken Lollipops, which looked like Emma's take on wings –were available in Buffalo, Teriyaki or BBQ over Blue Cheese. Also listed on the starter menu were crab cakes, mac and cheese and a spinach and artichoke dip.  

Wondering if there was anything "healthy" to eat, I found an appealing list of salads to which you can add chicken, shrimp, steak or tuna.  

The main attraction here is the burgers. You can have beef or even turkey and top it with anything you desire … including chili, a fried egg, mushrooms or cheese.  Another tempting item is the sliders – meatball Parmesan, philly cheese steak, pulled pork, filet mignon and more.  A combination of any three of the above is a deal at just $10.  

Entrees include short ribs, porcini and truffle ravioli and nightly specials which were filet mignon and Chilean sea bass on the night we visited.  Service was swift --- our food arrived surprisingly quickly and the tab was low – with tip and drinks we managed to eat for under $25 per person.

Emma's Ale House
68 Gedney Way
White Plains, New York 10605
Phone: 914-683-EMMA
Fax: 914-683-6627
Hours of Operation
12pm - 1am Daily
Tom Chapin to Serenade Market Shoppers Dec. 20
Details

Hits: 2229

Singer/songwriter Tom Chapin will serenade shoppers with music from his new CD "Farmers Market" between 11 a.m. and 12 noon at the indoor Farmers Market on Sunday, Dec. 20, from 10 a.m. to 3 p.m., at the Westchester County Center in White Plains.  Also performing during the market will be local resident singer/songwriter John Cobert.

During the market, more than 30 vendors who are farmer and food producers offer a variety of food products that are ideal for holiday meals. Choose from a selection of farmstead-produced cheeses, pasture-raised meats and poultry, fresh winter produce like vegetables, greens and potatoes, and top it off with fresh baked goods like breads and deserts. You can even pick up some local wines and ciders. As always, to help shoppers make their selections, vendors will offer samples of their foods.

Additional Farmers Market dates are Sundays:
January 3
February 7
March 14 (change of date)

Additional vendors are welcome; call (914) 864-7077 for more information.
Admission is free. Parking at the County Center lot is $4. A discount parking coupon is available at http://www.countycenter.biz/.
The Farmers Market is sponsored by Westchester County Parks and radio station 107.1 The Peak and Friends of Westchester County Parks, Inc.
The Westchester County Center is located at 198 Central Park Avenue in White Plains, at the junction of the Bronx River Parkway and Tarrytown Road (Route 119). For more information, visit them on-line or call (914) 995-4050.
Strategies for Taking the Weight Off after the Holiday Season
Details

Hits: 3678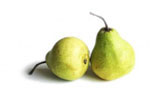 Holidays are a wonderful time to rest, to see family and friends, to enjoy good food with loved ones, and to be truly thankful for what we have. But, on average, during the holiday season American gains 8-10 lbs. If you're concerned about your weight, we want to share the BESLIM habits of health that we teach our clients so that you can enjoy family time without putting your figure or long-term health at risk.
The BESLIM philosophy incorporates key behaviors mastered by those on the National Weight Loss Registry in Colorado which tracks 5,000 people who have lost 60 lbs or more and have kept it off for more then five years. These folks are doing something right! Here are their strategies to help you manage everyday:
B-Breakfast, eating a small meal within 20 minutes of getting up in the morning will speed up your metabolism by 20%. On big feast days starting off with a small meal will help you make better decisions throughout the day.
E-Exercise, most of the 5,000 registrants never joined a gym. They found ways to be active in their daily routines by parking the car in far end of a parking lot or taking the stairs instead of the elevator. These activities can burn up to 50 – 100 calories a day. It may not sound like much, but at the end of week that adds up to 350-500 calories, the equivalent of a piece of pie! Small steps like these can prevent you from gaining 3-4 pounds a year that could turn into an extra 10-20 lbs over time. So take some nice walks this New Year.
S-Support, enlist a significant other, a family member or a good friend to help keep you accountable. Even better- if you are overweight reach out to someone who has lost weight and ask them if they will help you.
L- Low Fat Meals 5-6 Times a Day, eating small, nutritionally balanced meals throughout the day is the best way of regulating your blood sugar, and increasing your metabolism. Doing that decreases your cravings so you can make better food choices. Don't starve yourself all day in preparation for the big meal. Eat small meals throughout the day and then it will be easier to step away from the table when full.
I-Individual Plan, have a plan that will help you navigate through a hostile environment of temptations and nutritional pollution. Your plan is key to adopting an optimal health lifestyle.
M-Monitoring, frequent monitoring is the key to making sure that three pounds don't become five. Weigh yourself on a regular basis, or try on a pair of jeans once a week to check how they fit, to catch a problem before it gains momentum (no pun intended)!
For more information and personal coaching, contact Dr. Todd Herold, at (646)-552-5718- or visit his website: www.123.tsfl.com
About Dr. Todd Herold- Todd has been a chiropractor for the past 27 years.  He lives in White Plains with his wife, Sandra and two sons.  He runs Adjust Your Life Health and Wellness Center-78 Virginia Rd- right next door to the Dunkin' Donuts (true story).  Todd's interest in health coaching came two years ago after he successfully completed the TSFL program, which was created by scientists from Johns Hopkins. He lost 22 lbs. in 27 days and has kept it off for over 2 years.  Over the past couple of years, Todd and Sandra have helped over 1,000 clients to reach their goals.
Dr. Todd Herold
Adjust Your Life
78 Virginia Rd
White Plains, NY 10603
Office: 914-428-8400
Cell: 646-552-5718
www.123.tsfl.com (weight loss info)
Flourish Opens in Scardale
Details

Hits: 2453

Professional chefs and Scarsdale residents Diane Forley and Michael Otsuka have recently opened Flourish Baking Company and are now offering a delectable assortment of breads, vegetable and dessert pies and confections to grace your Thanksgiving table.  Their regular menu features a long list of artisanal breads, baked on the premises at 160 Summerfield Street.  You'll find whole wheat, sourdough, rosemary, walnut raisin, six grain and more.  

For Thanksgiving the menu includes savory pies such as sweet potato gratin, butternut squash polenta sage pie and wild rice and mushroom soufflé. At a recent tasting we sampled a vegetable foccacia and the cranberry, orange and raspberry relish. Also available were cinnamon-spiced pumpkin pie, pumpkin cheesecake and a gingerbread upside down cake with roasted bosc pears. 

Everything we tried was fresh, delicious and novel. They have made creative adaptations to traditional Thanksgiving fare and the results are delightful.  For instance, the sweet potato gratin, looks like a sweet potato pie, and is constructed of layers of thinly sliced sweet potato, crème fraiche and a touch of maple syrup. Buy two of these or there is sure to be a fight at the table!

As Flourish is sharing the kitchen of kosher caterer Avril Kaye, all items are kosher.
The two chefs have impressive dossiers and bring considerable experience to the new venture. They both trained under well-known chefs in the U.S. and in France.  Michael was the executive chef of Thalia in Manhattan and Diane was the chef and proprietor at Verbena. After they married they both ran Verbena and Diane wrote a cookbook called "Anatomy of a Dish."

You can purchase their goods Monday-Friday from 9-6 on Summmerfield Street and you'll also find some of their offerings at Michaels and Eastchester Fish in Scarsdale, at Over the Moon in Bronxville and at Auray Gourmet in Larchmont. All Thanksgiving orders should be ordered by phone at 725-1026 by Friday November 19th and for non-holida orders check their website: http://flourishbakingcompany.com/html/contact.html Bon appétit!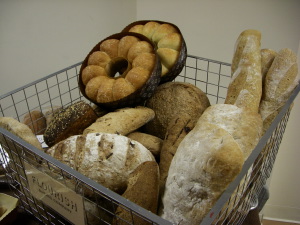 Flourish Baking Company
160 Summerfield Street
Scarsdale, NY
914-725-1026
http://flourishbakingcompany.com/html/contact.html