Police Report: Brooklyn Man Lying on Street Admits to Injecting Drugs and Smoking Crystal Meth
Wednesday, 04 April 2018 09:40
Last Updated: Thursday, 05 April 2018 07:41
Published: Wednesday, 04 April 2018 09:40
Traci Dutton Ludwig
Hits: 5057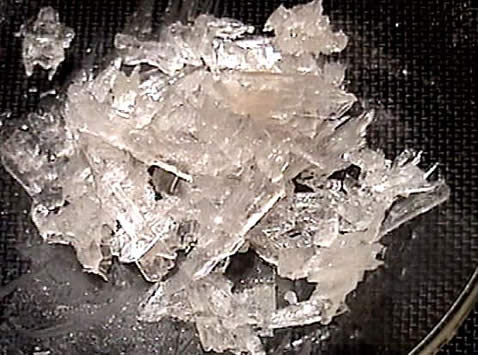 On March 28, at approximately 5:30 p.m., police were dispatched to Chase and Crane roads, to investigate a report of a white man jumping up and down, lying in the street and blocking traffic. Upon arrival, police found the man in the street and asked him to move to the side of the roadway, to a safe location. According to the police report, he was pacing back and forth and seemed very anxious. He told police he had jumped out of his girlfriend's moving car while they were having an argument around 1 p.m. He said he did not known where he was and he did not have any money. He said he was waiting for his girlfriend to pick him up.

Patrol noticed the man's pupils were extremely dilated while talking to police. He told police he had taken Adderall earlier that day. Since he was pacing back and forth and could stay still, police asked the man if he had taken any other drugs. The man said he had also taken "crystal meth" at 1 p.m. that day, and he advised that he had not slept in two whole days. He told police he "can't control his actions when he's on crystal meth." The man kept placing his hands in his pockets when advised not to do so. Patrol questioned the man about this, and the man said he had a hypodermic needle in his pocket. The man then removed the needle from his pocket and placed it on the ground. He was handcuffed for officer safety and searched. Police found a glass pipe containing residue in the man's sock. The man voluntarily said he had injected himself twice in the arm and smoked crystal meth from the glass pipe a few hours ago. During the search, patrol also felt a bulge in the man's pants near his buttocks. Police inquired about this bulge, and the man said he "had a stick up his ass," that he had inserted while on crystal meth. He was then placed under arrest and taken to headquarters. He was identified as Jonathan Cancel, 25, of Brooklyn. He was charged with possession of a hypodermic instrument and criminal possession of a controlled substance.
At headquarters, Cancel advised he had a "solid pestle" in his rectum, and he wished to remove it. Scarsdale Volunteer Ambulance Corps was called and treated Cancel after Cancel voluntarily removed the pestle and signed a refusal of medical attention form. Cancel was placed under constant supervision due to his state of agitation, anxiety and repeated statements that he could not control his actions.
The district attorney's office was consulted, and bail was recommended at $2,500 cash. Unable to post bail, Cancel was transported to Westchester County Jail following his arraignment at Scarsdale Village Justice Court. The district attorney's office advised Cancel should have an intake examination while at Westchester County Jail due to drug addiction. A return court appearance was scheduled.
Car break-in
A Montrose Road resident reported her unlocked car was entered overnight March 26 to 27. Cash and loose change totaling approximately $15 were stolen.
Computer
A Palmer Avenue woman reported a web pop-up window appeared on her computer as she was browsing the Internet March 26. The window appeared to be from Microsoft, indicated a possible problem with the computer and provided a number to call to fix the computer. The woman called the number and allowed remote access to the person who answered the call. After approximately two hours of navigating the woman's computer, the caller demanded payment and hung up the phone. The woman's computer then began to display error messages. A family member, proficient in information technology was in the process of evaluating the computer.
Doorbell
A person driving a minivan rang a White Birch Lane resident's doorbell before driving away March 26. Patrol canvassed the area but did not see the man.
Heating system
On March 29, a Popham Road caller reported trouble with her heating system. Patrol felt the radiator, which was extremely hot, indicating there was functioning heat. Patrol advised that a heating system typically cycles on and off, and when the caller first touched the radiator and found it cold, it was probably only off for a bit. The temperature that day was in the 50s.

Accident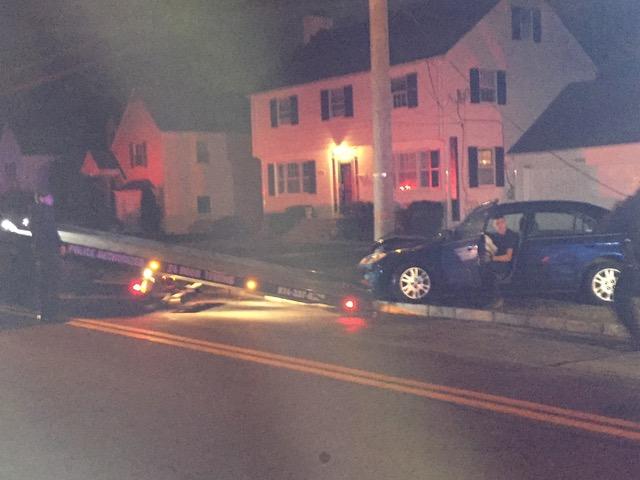 A driver struck a utility pole on Heathcote Road
On the evening of March 28, a driver struck a utility pole on Heathcote Road, near the intersection of Carthage Road. The car's engine subsequently caught fire, which was extinguished by the Scarsdale Fire Department soon after. A portion of Heathcote Road was closed for a short time, while emergency responders evaluated the driver, who was female, and transferred the damaged car to a tow truck. The utility pole and attached wires were intact after the accident. The driver refused medical attention and a Scarsdale police officer remained with her until she was picked up by her husband.

Cars and roadways
On March 26, police taped up wires on Heathcote and Duck Pons roads and notified Verizon.
Construction trucks were reportedly blocking a White Birch Lane driveway March 26. Police spoke with the general contractor who said he would address the matter with his sub-contractors.
Patrol assisted a driver with a disabled car on Boulevard, while the driver awaited a tow, March 26.
Police notified Verizon about low-hanging wires on Forest Lane March 27.
Parking summonses were issued to the owners of illegally parked cars on Overlook and Whig roads March 28.
A Secor Road caller complained that a tree trimming company was dropping branches on Ridgedale Road and Palmer Avenue without a spotter March 29. Patrol spoke with the site manager and was informed that no more branches would be cut. Patrol assisted in setting up cones around limb debris to ensure safe passage around the work site. All branches were removed prior to patrol's departure.
Verizon was informed about a low-hanging wire on Colvin Road March 30.
A Bell Road woman reported being "extremely scared" about an SUV parked in front of her house March 30. She said she had seen the SUV parked there three times previously. Patrol spoke with owner of the SUV, who was a Bell Road resident too. He said he had been talking on the phone for a few minutes prior to entering his house. Everything was in good order.
Cablevision was notified about fallen wires on Church Lane April 1.
Eight car accidents were reported in the village this week.

Raccoon
A Taunton Road man reported a possibly sick raccoon was lying on his deck March 27. Police provided the man with a list of trappers and their contact information.
Village code
Patrol informed workers setting up a construction work site on Johnson Road that no work should be performed prior to 8 a.m., March 30.
A sidewalk hatch for Organic Pharmer, on Garth Road, was left open without proper fencing or warning cones March 30. Patrol responded to the location and advised the manager to close the hatch for safety and speak with staff about the issue. Due to the matter being an ongoing issue, the building department followed up by mailing an "Order to Remedy."
Patrol advised a Greenacres Avenue home remodeling crew and a Lee Road construction crew about noise restrictions and village code March 31. Both groups said they would not start work until the appropriate times.
Firefighters
According to Scarsdale Fire Chief James Seymour, firefighters responded to 29 incidents this week. Seymour shared a few of the narratives below.
On March 27, firefighters responded to a report of elevated carbon monoxide in a Butler Road house. They confirmed the elevated reading and also found a gas leak from the basement furnace. The scene was turned over to Con Edison.
Firefighters investigated a strong gas odor in a Weaver Street house and found two gas leaks March 27. Firefighters ventilated the space by opening windows. The scene was turned over to Con Edison.
A light fixture was sparking in a Drake Road house March 28. Firefighters shut down the circuit breaker for the fixture. A village official was notified in order to call an electrician.
This report covering police and fire department activity from March 26 – April 1 has been compiled from official information.

This police report is sponsored by Scarsdale Security who does more than just security. Contact them about remote video for your home or business. Call 914-722-2200 or visit their website.