Police Report: Shoplifters Grab Beer from Popham Road CVS
Wednesday, 29 August 2018 17:39
Last Updated: Wednesday, 29 August 2018 17:42
Published: Wednesday, 29 August 2018 17:39
Traci Dutton Ludwig
Hits: 1947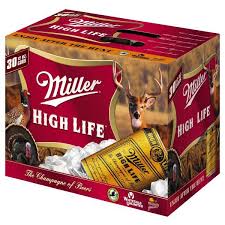 This week, there was another kind of illegal drinking in the village. Cases of beer were reported stolen from the Popham Road CVS by a man and woman who brazenly removed the beer without paying for it Aug. 25. As per video surveillance, the man and woman entered the store with an empty shopping bag in the woman's hand. They walked directly to the beer section. Two minutes later, they are seen leaving the store. The man is carrying a case of beer, and the woman is seen carrying several bags over her shoulder. They were described as a Hispanic man wearing a red shirt and a small, round, black hat, and a light-skinned Hispanic woman wearing a black shirt and pants, a black hat with lettering and sneakers. Police canvassed the area for the suspects but did not find them.
Criminal mischief
Thee post office employees reported damage to their personal vehicles parked in the rear lot of the Chase Road post office Aug. 20.

Scams
On Aug. 22, a Sage Terrace man said he sent a MoneyGram to an alleged Facebook seller of concert tickets on Aug. 13, but he did not receive the tickets. The seller was located in France. The man already contacted MoneyGram and advised he was in the process of receiving a refund; however he needed a police report.
On Aug. 22, a Brite Avenue woman advised she was the victim of a rental scam. She said she sent money to a person posing as a property owner of a property listed on a Vacation Rentals by Owner site. A total of $3,128 plus a $40 transfer fee was wired to a bank in England, for the alleged property rental, on Aug. 21. On Aug. 21, the woman received an email from the website expressing concern about the validity of the property listing. She contacted a site administrator and was informed the wire transfer was not in fact sent to the property's real owner but to a person who had assumed the owner's identity for fraudulent reasons. She attempted to stop the wire transfer by contacting her bank. She is waiting to see if her money will be returned.
An adult son reported someone out-of-state defrauded his mother out of a substantial amount of money Aug. 24.
Identity theft
On Aug. 23, a Clarence Road man reported his wallet, ID and credit cards had been lost on a train from Grand Central Station to Scarsdale on Aug. 21, and the following day, fraudulent transactions appeared on his credit cards.
On Aug. 23, a Greenacres Avenue woman reported changes to her address had been attempted on one of her store credit card accounts. She notified the credit card company, and the account was closed.
Damage
A man driving a Budget rental truck with a trailer carrying a Mercedes Benz pulled into the parking lot of Hitchcock Church and attempted to turn around Aug. 24. The attempt was unsuccessful, and the church's stone wall was struck and sustained heavy damage. As per recorded video, the driver exited the truck, assessed the damage and attempted to unhitch the trailer, causing further damage. The driver then unloaded the Mercedes and maneuvered the truck and empty trailer out of the parking lot. This caused more damage to the wall. The driver then returned and drove off in the Mercedes.
Arguments
A father called police to report his son and daughter were arguing and he could not control them Aug. 22. When police arrived the kids were in their separate bedrooms and no longer arguing with each other. The kids agreed to stay away from each other for the rest of the evening. No further police intervention was necessary.
Police stood by while two people argued over a broken window on Garth Road Aug. 26. While police were on scene, the people reached an agreement regarding the window repair.
Out of jurisdiction
On Aug. 23, a woman walked into the substation on East Parkway and requested help in reporting her nephew, from Philadelphia, as a missing person. Police advised her to contact Philadelphia police.
On Aug. 23, a caller from Massachusetts was asking for help in checking the welfare of her fiancé, whom she had been unable to reach all day. The fiancé's phone "pinged" in Scarsdale but no specific location was given. The fiancé's parents lived in White Plains, the caller said. Police advised the caller to contact White Plains police to perform a welfare check.
Directions
A driver called 911 to say he was lost on his way from Florida to Massachusetts Aug. 24. He provided patrol with the intersection of where he was -- Mamaroneck Road and Griffen Avenue – and police provided directions back to the highway.
Fire hydrant
An illegal hookup to a fire hydrant was observed on Black Birch Lane Aug. 24.Police ordered the responsible party to stop and issued the party a summons.
Cars and roadways
A village tree fell on Dickel Road and damaged a parked 2007 Audi Aug. 21. Police notified the owner, and the highway department removed the tree.
A parked black BMW was left with its engine running for several hours on Scarsdale Avenue Aug. 21. Police were able to turn off the car's engine and secure the car.
Police stood by while the highway department replaced a partially dislodged manhole cover at Post and Kingston roads Aug. 22.
A trick driver advised he accidentally pulled down wires while driving on Dolma Road Aug. 22.
Police notified Verizon about fallen wires on Cohawney Road and Winslow Place Aug. 23.
Police issued summonses to an illegally parked car on Lee Road Aug. 23.
Patrol stood by while a flat tire was changed on Heathcote Road Aug. 23.
A moving truck knocked down wires on Kingston Road Aug. 24. Police reported it to Verizon.
Police issued a summons to a car parked too close to a stop sign on Haverford Road at Weaver Street Aug. 24.
A caller complained of a dangerous road worksite oat Post and Crane roads Aug. 24. On scene, patrol observed multiple flaggers, but some of the flaggers were standing in locations where drivers could not see them. This was causing dangerous head-on collision risks. Police spoke to the job foreman and instructed him to correct the situation immediately.
Optimum was notified about a fallen fiber optic cable on Corell Road Aug. 24.
Police helped a young driver contact a tow truck and the driver's mother after the driver hit the curb and sustained a flat tire at Walworth and Greenacres avenues Aug. 24.
Seven car accidents were reported in the village this week.
Dogs and cat
A white car reportedly struck a dog on Harvest Drive Aug. 20. The dog's owners took the dog to an animal hospital.
Police collected a lost dog from Fenimore Road Aug. 21. Later the owner called headquarters to report her dog had gotten lost. Police reunited the dog with its owner via pickup from hired help. Police presented the hired help with a summons written to the owner for having a dog at large.

A caller reported a lost cat on Post Road Aug. 24. Police provided the caller with the phone number for New Rochelle Human Society.

Patrol notified a Lee Road resident that his dog was baking for a long period of time, as reported by neighbors, Aug. 25. The resident said he would come home and address the situation.
Village code
Police issued summonses to workers using gas-powered blowers on Hickory Lane, Hutchinson Avenue and Montrose, Hampton and Sycamore roads Aug. 20 and on Hamilton Road Aug. 21.
Police issued a summons to an educational tutoring company that illegally posted a sign on Post Road Aug. 24.
Police dispersed kids from Potter Road after dark Aug. 26.
Police dispersed kids from Potter Road after dark after a homeowner reported seeing people on her property via her home security system Aug. 26.
Lost and found
On Aug. 20, a White Road woman reported losing her driver's license while travelling.
On Aug. 20, a man who wished to remain anonymous reported finding a black leather wallet near the parking meters on Depot Place. Police attempted to notify the owner but could not reach him. Police vouchered the wallet for safekeeping.
On Aug. 21, an elderly East Parkway woman reported losing her purse in either an Uber driver's car or in the Lord and Taylor store in Eastchester. Patrol called Lord and Taylor, and an employee found the purse in the shoe department. Police picked up the purse and returned it to the woman. The woman confirmed nothing was missing.
On Aug. 22, a Myrtledale Road woman reported losing her Social Security card in June. Police advised her to report the matter to the Social Security Administration.
Firefighters
According to Scarsdale Fire Chief James Seymour, firefighters responded to 25 incidents last week. Seymour shared the following narratives, below:
On Aug. 21, an attic fan overheated in a Meadow Road house, causing smoke and a burning odor. Firefighters disconnected the fan and advised the resident to replace the motor. Firefighters ventilated the house.
On Aug. 23, firefighters responded to a car accident, with injuries, on the Hutchinson River Parkway.
On Aug. 23, firefighters assisted Hartsdale firefighters with fire overhaul on Central Avenue.
On Aug. 24, elevated levels of carbon monoxide were detected in a Montrose Road house due to a malfunctioning boiler in the basement. Firefighters stood by for Con Edison and ventilated the house.

On Aug. 26, firefighters investigated a smoking outlet on the floor of a coffee machine area in a store on Scarsdale Avenue. The outlet had apparently gotten wet and therefore malfunctioned. Firefighters shut power to the outlet and advised the manager to contact an electrician.
This report, covering police and fire department activity from Aug. 20-26, has been compiled from official information.



This police report is sponsored by Scarsdale Security who does more than just security. Contact them about remote video for your home or business. Call 914-722-2200 or visit their website.