Resident Arrested for Drunk Driving after Striking Streetlight in Village Center
Wednesday, 24 October 2018 03:51
Last Updated: Thursday, 01 November 2018 18:34
Published: Wednesday, 24 October 2018 03:51
Traci Dutton Ludwig
Hits: 2904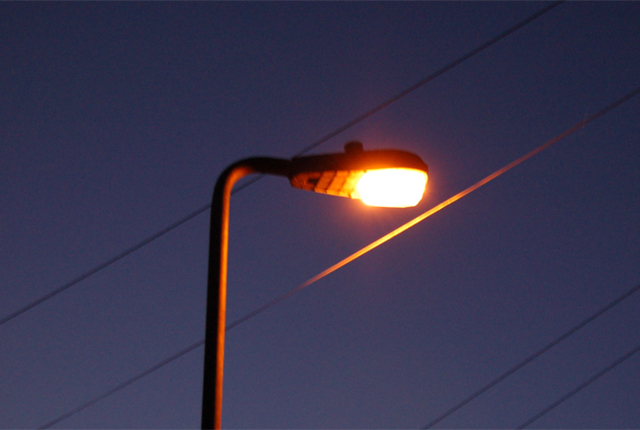 Drunk Driving Arrest: Following a car accident with an airbag deployment at Popham Road and Scarsdale Avenue around 8 p.m., Oct. 16, in which a 1995 Toyota crossed over the roadway lane and struck a street light pole, police arrested the driver -- Sunil P. Dhuri, 52, of Scarsdale -- for operating a motor vehicle while intoxicated (with a prior conviction) and refusal to take a breath test. Dhuri advised he missed the traffic light and struck the street lamp. But police detected obvious signs that alcohol played a factor, including Dhuri's glassy and bloodshot eyes, incoherent and slurred speech, lethargic movements and a strong odor of alcohol on his breath. Dhuri performed field sobriety tests and failed them. He refused to submit to a breath test. At that point he was arrested on the charges, previously listed, and taken to headquarters. He was then released on his own recognizance, with an appearance ticket for Scarsdale Village Justice Court, returnable on Oct. 24.
Stolen items
A woman reported her 100-year-old father's wallet, a gold belt buckle and a gold heart was stolen from his Saxon Woods Road room in an assisted living facility while he was in the hospital sometime between Oct. 16-29. The wallet had been on top of her father's dresser when he left for the hospital, and it was missing upon his return. While looking for the wallet, the woman also realized the two gold accessories were also missing. The total value of all three items, combined, was $3,000.
Attempted bicycle theft
On Sept. 17, a bicyclist approached patrol and reported someone had attempted to cut off his bicycle lock while the bike was chained to a bike rack on East Parkway Oct. 17. Police observed scratched and cut mark on the lock.
Identity theft
On Oct. 16, a Claremont Road resident reported someone fraudulently cashed a forged check for almost $2,000 against her account.
On Oct. 16, a Normandy Lane woman reported her bank had advised her of fraud on her account. The fraud involved a forged check for $46,700.
On Oct. 17, a Lenox Place resident advised police he was a victim of identity theft involving a fraudulently opened Sprint telephone account. The account had accumulated approximately $3,500 in charges.
On Oct. 19, a Popham Road resident reported $3,000 in funds was fraudulently withdrawn from her bank account, and new debit cards were requested and intercepted without her permission.
Prescription fraud
On Oct. 20, an Overhill Road doctor reported a former employee had used her credentials and her electronic signature to call in prescriptions for narcotics on separate occasions.
Suspicious activity
Police saw a construction gate open on Bradford Road and closed it at 2 a.m., Oct. 18. Around 4 a.m., they gate was again open. It did not appear as if the gate had been pushed open by wind. It appeared as if the lock had been broken or cut. Police are following up.
Youth party
Police called the parents of a Myrtledale Road boy who was having a party without his parents' knowledge Oct. 20. Police waited on scene while guests dispersed and the boy's parents returned from Manhattan.
Argument
A boyfriend and girlfriend were arguing inside a stopped car on Old Lyme Road Oct. 20. They said they were both comfortable going home with one another, and at no time did the argument become physical.
Cars and roadways
Police removed a fallen tree from Post Road and Boulevard, and they notified utility companies about fallen wires on Harvest Drive and Nelson Road Oct. 15.
Police notified Con Edison about a low-hanging wire on Montrose Road Oct. 17.
A caller reported a woman walking in the middle of Weaver Street Oct. 17. Police escorted her to the side of the road for her safety.
Police removed a fallen wire from Nelson Road Oct. 18.
A chain link construction fence blew open on Harvest Drive and damaged a passing car Oct. 18. Police notified the site foreman who called the safety inspector for follow-up. When the driver returned to the car, police initiated a traffic stop. The driver was told he could not drive his car with a suspended registration. The driver was issued a summons, and the car was towed to the driver's address in White Plains.
On Oct. 19, police observed a car parked in a Chase Road parking space reserved for official vehicles only. Police checked the car's status and learned its registration had been suspended for an insurance lapse.
A caller complained about a car beeping its horn on Edgewood Road Oct. 19. The teenage driver said she was celebrating a sport team's victory. She denied she had been driving recklessly. Police admonished her for making unnecessary noise.
Patrol moved a loose sewer cap back into place on Post Road Oct. 20. The highway department and State department of transportation were also informed.
Two motorists were arguing over a Palmer Avenue parking space Oct. 21. At no time did the altercation become physical.
Nine car accidents were reported in the village this week.
One car was repossessed in the village this week.
Civil matters
On Oct. 19, police advised two Cornell Street residents that their argument over use of a private driveway with an easement was a civil matter to be worked out by their lawyers.
On Oct. 20, two Horseguard Lane residents were arguing over whether or not one resident's tree cutters were trespassing on the other resident's property while conducting their work.
Animals
A loose black poodle was found on Chase Road and Christie Place Oct. 18. It had a collar but no tags. Police took it to headquarters, and in the meantime, the dog's owner called to report it missing. Police reunited the owner and dog and issued the owner a summons for having a dog at large.
A Claremont Road resident reported an opossum in her bushes Oct. 18. Police provided the resident with trappers' numbers.
Lost and found
An abandoned Gary Fisher bicycle was found in Merchant Lot on East Parkway Oct. 17. Police vouchered it for safekeeping.
A woman found a wallet by Scarsdale train station and gave it to police Oct. 17. It belonged to a Mount Vernon man who uses the train to commute to work. He said he would pick up the wallet at a later date.
On Oct. 21, a Tunstall Road resident reported losing a license plate to his car.
Firefighters
According to Scarsdale Fire Chief James Seymour, firefighters responded to 54 incidents this pas week. Seymour shared the following narratives below.
On Oct. 15, firefighters assisted Eastchester fire department cover its headquarters while they were fighting an active structure fire.
On Oct. 15, a basement fire was reported in a Kent Road house. Firefighters went to the house and found scorched wires in the ceiling, burnt insulation and baseboards and a compromised hot water heater. No active fire or extension was found. Firefighters ventilated the space and cut power to compromised wiring. The building department and Con Edison were called. They determined a flash fire had occurred while a contractor was using acetone to strip glue from the basement floor. The pilot light of the water heater was believed to have ignited the acetone fumes.
Firefighters assisted at a car accident on the Hutchinson River Parkway Oct. 15.
On Oct. 17, a Rural Drive resident reported smoke in the basement. Police helped evacuate the house while firefighters determined a fire was burning in a contained crawl space. Firefighters extinguished the fire and confirmed there was no extension. Con Edison disconnected electricity to the structure.
Firefighters removed charred lint from a Brewster Road clothing dryer Oct. 17. The homeowner was advised to have the dryer serviced.
Firefighters assisted with a car accident involving a teenage driver striking a school bus at Brewster and Ogden roads Oct. 18.
A parent walked into headquarters to ask for help in detangling a detached seat belt that had gotten wrapped around and stuck on a child's waist Oct. 18. Unable to release the belt, firefighters eventually cut it. The child was released unharmed.

They advised the driver to seek repair at a service center before attempting to use the seat belt again.
This report covering police and fire department activity has been complied from official information.

This police report is sponsored by Scarsdale Security who does more than just security. Contact them about remote video for your home or business. Call 914-722-2200 or visit their website.