Shoplifter Arrested, Stolen Property and Drugs Seized
Tuesday, 06 November 2018 12:30
Last Updated: Tuesday, 06 November 2018 12:34
Published: Tuesday, 06 November 2018 12:30
Traci Dutton Ludwig
Hits: 2737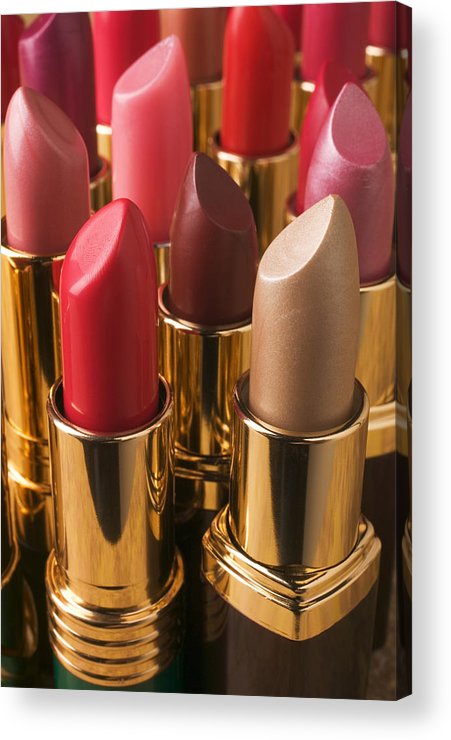 At 8 p.m., on Nov. 1, the manager of the Popham Road CVS reported that a young, white woman had just shoplifted merchandise from the store. She was described as approximately five feet tall, with brown hair pulled back in a bun, in her 20s, carrying three bags and wearing a black sweater and a black jacket with a gray hood. Police canvassed the surrounding area and saw a woman matching the suspect's description at the train station. Police stopped and questioned the woman, who voluntarily informed police that she had an uncapped hypodermic needle in one of her bags. Meanwhile, the manager from CVS and a witness were brought to the train station platform where they each visually identified the woman as being the same woman accused of shoplifting from the store. The woman – Mary E. Staines, 26, of the Bronx -- was found with 21 tubes of lipstick, valued at $220, and 31 boxes of condoms, valued at $445. These items had been stolen from CVS.
As a result, Staines was arrest and charged with petit larceny. A search at headquarters revealed Staines was in possession of the following drug paraphernalia: purported heroin packaged in paper, Newport cigarette boxes with a residue, a spoon with narcotics residue, a crack pipe with residue, a hypodermic needle with residue, metal straws with residue and prescription drugs not prescribed to the defendant This resulted in the following additional charges: petit larceny, possession of a hypodermic instrument, second-degree criminal use of drug paraphernalia, criminal possession of a controlled substance and fifth degree criminal possession of stolen property. All drugs and drug paraphernalia was seized for testing. Staines was released with an appearance ticket and ordered to appear in court on Nov. 14.
School Incidents
On Friday November 2 parent who is unhappy about a situation with his child wrote notes to some staff members expressing his frustration. The incident is under investigation by both the Police Department and the School District.
The bomb threat that caused the evacuation of the Quaker Ridge School on October 24 was determined to be the work of a student. According to Scarsdale Police, "Regarding the bomb threat at the Quaker Ridge School, the student responsible was identified as a result of the investigation. The student responsible is being dealt with internally by the School District."
D.O.A.
On Nov. 3, a 90-year-old Mamaroneck Road woman died at home. She was being taken care of by health aides at the time. The woman's personal doctor was informed as soon as the woman became unresponsive while being helped into a chair. A Scarsdale Volunteer Ambulance Corps paramedic pronounced her dead at the scene, and her children were notified.
Retail Scam
A Sage Terrace business owner reported that she and her daughter operate a company that sells handbags. She reported that a customer might have scammed her. The customer, who was a woman from Africa, said she owned several retail stores throughout France. The customer said she wanted to purchase multiple handbags in bulk to resell them at her stores. The Spruce Road business owner obtained the customer's credit card information and charged her for 185 handbags that were shipped out to the customer. Shortly thereafter, the business owner received numerous charge backs, totally approximately $20,000, from the credit card.
Stolen Painting
On Nov. 2, a man, who is the executor of his mother's estate, reported that someone stole a $200,000 oil painting from his mother's Sycamore Road house after she died. The painting was located in an inconspicuous area of the house, and the perpetrator moved another painting into the place of the stolen painting. Police found no evidence of forced entry to the house. The loss was first noticed in June.
Identity Theft
On Oct. 31, a Donellan Road woman reported her Social Security number had been fraudulently used to open a check payment account in Miami, Florida. The account had been used at a Casino in Miami and had incurred a fraudulent charge of $100.
On Nov. 1, an Elm Road man reported an incident of identity theft involving a fraudulent cell phone account.
Scam
On Nov. 4, a Black Birch Lane man reported he had been scammed out of $700. The scam started with a fraudulent email that he believed had been sent from his boss. After exchanging a few back-and-forth emails with the person posing as the man's boss. The "boss" asked the man to go to a CVS store and purchase seven Apple gift cards valued at $100 each. The man was then asked to scratch off the labels on the cards to reveal their security codes. The man was instructed to photograph these security codes and email those pictures to the "boss." When the man's email server did not permit him to send the photos, the "boss" instructed him to text the pictures to a cell phone number that the boss provided. Later, the man spoke to his boss and learned that the whole exchange had been a scam. The man attempted to cancel the Apple gift cards but was told the cards had already been "drained to zero." The man learned from his boss that every employee in his company had received the same fraudulent email. The boss was reporting the matter to the police department responsible for the jurisdiction in which the company is located. The man said he would try to report the matter to MasterCard in an attempt to get his money back for the fraudulent request.
Check Fraud
A Brite Avenue daughter reported someone withdrew money from her 92-year-old mother's bank account with a fraudulent check Nov. 2. The daughter and mother are joint account holders on the account. Chase Bank alerted the daughter that a check written for $1,800 had been processed through the account in October. The check was missing from her mother's checkbook, and the daughter informed the bank the signature was fraudulent. Additionally, an unknown electronic payment to Cablevision was processed through the account on Nov. 1. It might have been the result of a related fraudulent transaction. The daughter said a home health aide, who had never before worked at the house, observed the daughter write a check from her mother's checkbook and place the checkbook back into a drawer. The very next day, the fraudulent check for $1,800 was cashed against the account. Police are following up.
Suspicious Behavior
On Oct. 30, a Heathcote girl reported a tall man, who might have been around 50 or 60 years old, was following her around CVS for approximately one or two minutes in the Golden Horseshoe Shopping Plaza. The girl said the man followed her out of the store when she left and went to her car. The girl said she drove several routes before going home to make sure she was no longer being following. Police advised the girl and her mother to call police if they should see the man near their house.
A woman said she believed that a dark-colored sedan, from Mamaroneck Road and Palmer Avenue to Wheelock Road, had followed her and her daughter. Police searched the area but did not find a car matching the description of the alleged vehicle. Police said they would continue to monitor the area.
Welfare Check
A caller requested asked police to perform a welfare check on a female family friend on Popham Road Oct. 31. Police checked on the woman, who was OK. She said she had fallen while on the phone with the caller and had momentarily hung up the phone in order to find her balance and stand up. She told police she had medication that was due to be picked up at CVS. She expressed concern because she no longer drives and has trouble walking. As a courtesy, police offered to pick up the woman's medication and deliver it to her.
Bushes
An Aspen Road woman reported seeing a white substance that looked like paint on her bushes Oct. 29. Police documented the incident but indicated that that it did not appear to have been caused by criminal intent.
Driveway
A resident complained that a Clarence Road neighbor was parking vehicles in a dirt driveway Nov. 1. Police went to the house and noted that the entire front yard was torn up and in the process of construction. It was not clear if the dirt driveway was supposed to be a permanent feature or if the driveway was awaiting paving work. Police notified the building department for follow-up.
Candy
On Nov. 1, a Clarence Road man reported that his children might have received suspicious candy as part of their Halloween trick-or-treating collection. Specifically, the man stated that his children received some misshapen M&Ms. The man then cut open the M&Ms for further investigation and noted that they were white in the center – not chocolate. Patrol examined the candy in question and determined the misshapen and white-centered candy was actually a Spree – not an M&M. It was deduced that the Spree accidentally got mixed into the children's grouping of M&Ms.
Animals
On Oct. 29, police were called to investigate an injured coyote limping on Secor Road. Police fired one round and shot the coyote. It was then brought to the sanitation department for disposal.
Police encountered a loose dog on Garden Road Oct. 31. When confronted, the dog ran home. Police spoke with the dog's owner, who said the dog had escaped from the yard.
The owner of a dead domesticated animal removed it from Bypass Nov. 2.
Patrol notified the sanitation department about a dead rabbit on East Parkway Nov. 3.
On Nov. 4, police picked up a loose dog in a Lockwood Road yard and returned it to its owner who lived at the address.
Cars and Roadways
On Oct. 29, police blocked off an area of Sheldrake Road, where live electrical wires were burning. Police stood by until Con Edison arrived, addressed the matter and restored safety.
A caller reported arguing with the driver of a black Jeep who allegedly drove through a stop sign and almost struck a pedestrian Oct. 29. The Jeep's driver then reportedly drove into Eastchester. Police advised Eastchester police.
On Oct. 30, police escorted a woman, who had been walking in the roadway on Weaver Street, to the sidewalk for her safety.
On Oct. 30, a parked car was blocking access to a manhole cover on Woods Lane. Police located the owner, who subsequently moved the car.
A Stonehouse Road resident reported an unknown car was parked in her driveway Oct. 30. Police spoke with the car's owner who was a friend of the family and had parked the car there while he went for a run.
A caller was concerned about how accumulated leaves could negatively impact trick-or-treaters on Bradford Road Oct. 31. In order to address the matter, police notified the highway department and a leaf crew was dispatched to vacuum up the leaves.
Police placed a traffic cone inside a Cooper Road pothole and notified the highway department for repair Oct. 31.
The door to a pit containing meters for a gas line was accidentally left open on Boulevard Oct. 31. Police closed the door securely.
On Oct. 31, police notified Verizon about a low-hanging wire on Cambridge Road.
A paving truck was causing a hazard to cars turning onto Brookby Road Nov. 1. Police placed caution cones to alert motorists and advised the job foreman to move the truck as soon as possible.
Two parking meters were found knocked-down on Garth Road Nov. 2. The highway department took possession of the meters for repair. Police were unable to determine the cause of damage.
Police helped the driver of a stalled car push the car into the parking lot of the public safety building at approximately 11 p.m., Nov. 2. The owner said he would be able to address the car's mechanical problems the following day.
Police placed caution tape around a large tree that was in danger of falling on a Lincoln Road sidewalk Nov. 3. Patrol and a neighbor attempted to contact the owner of the tree, but attempts were not successful.
A large branch fell on the roadway at Hamilton and Rodney roads Nov. 3. Police taped off the area and notified the highway department.
Roadside assistance was called for a man who locked his car keys inside his vehicle on Innes Road shortly before 11 p.m., Nov. 3.
Police called an electrician to repair malfunctioning traffic lights at Popham Road and East Parkway Nov. 4.
A caller complained about a car parked on the front yard of a Clarence Road house Nov. 4. Police spoke with the homeowner, who agreed to move the car.
Illegally parked cars were observed on Potter Road Nov. 4. Police contacted the owners and asked them to move their cars. Police checked back later in the afternoon and issued summonses to illegally parked cars.
At the request of Clarkstown police, police contacted a Lyons Road resident who was the registered owner of a car that had been involved in a hit-and-run accident in Clarkstown earlier that day. Police noted the resident's car had visible frontend and side damage. Police stood by while the woman gave her information to Clarkstown police over the phone.
Eleven car accidents were reported in the village this week.
Village code
A home improvement solicitor on Claremont Road only had a permit to solicit in Greenburgh Oct. 29. He told police he did not realize he had left Greenburgh and apologized for soliciting in Scarsdale without a permit.
Police advised a Lawrence Road landscaper to adhere to permissible work times in the village Oct. 30.
On Oct. 30, police provided a Heathcote Road resident with contact information for wildlife trappers in order to possibly remove a raccoon from the resident's property.
Neighbors complained of noise from an adult party on Tunstall Road after midnight, Nov. 4. Police advised the hostess, and she said she would invite her guests into the house to keep the noise level down.
Lost and found
A mother reported her son left his iPad's "Logi" keyboard on a bench at Greenacres School Oct. 30. The mother told police she would contact the school the next morning to see if anyone turned in the lost keyboard.
On Oct. 31, a New Rochelle woman reported she lost her wallet and purse on Constitution Circle in the village. The wallet contained personal documents, a debit card, and insurance card, a driver's license and $30 cash.
A set of six keys was found on an Overlook Road sidewalk Oct. 31. Police vouchered it for safekeeping at headquarters.
Porsche keys with an address label attached were found on the ground at Carthage and Fayette Roads Oct. 31. Police identified the owner, who said the keys had fallen out of her purse while she was trick-or-treating with her children.
An ID card was found on East Parkway Nov. 2. Police contacted the owner who picked up her ID card from headquarters.
Firefighters
According to Scarsdale Fire Chief James Seymour, firefighters responded to 28 incidents during the current reporting period. Seymour shared details of the following incidents below.
On Oct. 29, a tree fell in a Sheldrake Road driveway and took down primary electrical wires. Firefighters helped secure the area while waiting for Con Edison to arrive.
Firefighters responded to a Secor Road house on the report of an indoor gas odor Nov. 3. Upon arrival, firefighters detected a malfunctioning stovetop and dispatched Con Edison. The leak was unable to be isolated due to a broken shut-off valve. Instead, gas to the entire structure was shut. Con-Edison red-tagged the gas meter and the homeowner was advised to have the stove serviced and the stove hut-off valve repaired.
Firefighters assisted at a rollover car accident, with injuries, on the Hutchinson River Parkway Nov. 3.
On Nov. 3, a fire alarm alerted firefighters to an overheated and smoking electric oil pump on a boiler in a building on Brewster Road. Firefighters shut power to the pump and disconnected wiring. Custodial staff was notified and left with written notification of events.
This report covering police and fire department activity from Oct. 29 - Nov.4 has been compiled from official information.

This police report is sponsored by Scarsdale Security who does more than just security. Contact them about remote video for your home or business. Call 914-722-2200 or visit their website.