Police Report: Porch Chair Package Stolen From Stratton Road House
Wednesday, 10 July 2019 13:41
Last Updated: Wednesday, 10 July 2019 13:41
Published: Wednesday, 10 July 2019 13:41
Traci Dutton Ludwig
Hits: 2586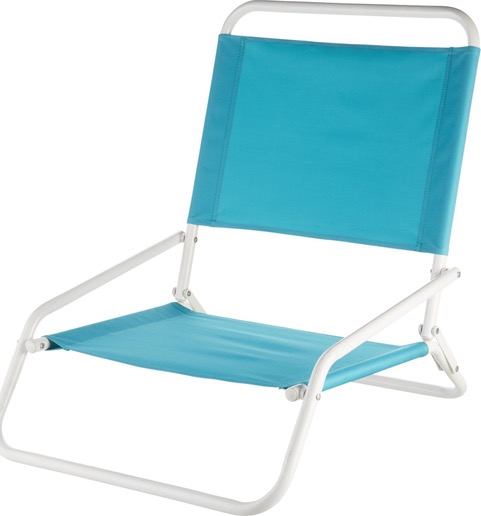 Stolen
A Stratton Road woman reported she had ordered some beach chairs for $42.99 each. On July 3, she brought all of the beach chairs into her house, except one, which she accidentally left outside. After realizing she had forgotten about the chair, she went outside to bring it in and discovered it was missing.
ID theft
On July 1, a Wynmor Road man reported that someone used his Social Security number and personal information to open a fraudulent Paypal account sometime in October. The man discovered the matter after receiving two packages, which he did not order, at his address.
On July 2, a Tisdale Road man reported someone opened a fraudulent Verizon account and used it to purchase four cell phones and activate related accounts. The man discovered it after he received an unexpected Verizon bill for $588.
Scam
On July 2, a Cushman Road woman reported someone posing as her father defrauded her of money. She said she had received a cell phone message through WhatsApp from someone alleging to be her father. The person requested that she electronically wire money to a Transferwise account in the amount of $773.70. After realizing that the messages had not, in fact, been sent from her father, the woman attempted to cancel the transfer, but it was too late. Police advised her to monitor her accounts.
Marijuana
A Woman reported seeing people smoking marijuana on the County bike path near River Road July 2. Police notified Westchester County Police for follow-up.
Luggage
A baggage service dropped off luggage at the wrong address on Carthage Lane July 2. Patrol contacted the owner of the luggage and the luggage was properly claimed.
Prank call
A person reported an Old Lyme Road house was on fire July 3. The call was a prank.
Concerns
An employee of a restaurant on East Parkway reported a man in his 60s or 70s, described as wearing "a gray and white cut-off shirt and a pink skirt" was standing in the corner of the store observing customers for no apparent legitimate reason July 4. When questioned by employees about what he was doing, the man replied, "This is my fetish." Then, he left the restaurant. Police advised employees to call again if the man returns.
Scofflaw
Police noticed a car with scofflaw status parked on Chase Road July 1. While waiting for an impound tow, the registered owner arrived on scene. Patrol cancelled the tow when the owner said she would follow up with Village Justice Court to resolve the matter immediately.
Damage
A landscaper using a weed trimmer accidentally kicked a rock into a school owned vehicle and broke window glass at the depot at Secor and Ramsey roads July 5. The landscaper reportedly left the scene.
A Nelson Road homeowner detected a small hole in a pane of window glass at her house July 6. Police deduced the hole was most likely caused by recent landscaping work.
Pedestrian struck
A 47-year-old Bronx woman was struck by a truck at Post and Fairview roads July 4. According to the truck driver, the woman abruptly entered the roadway and stopped his truck after making contact with the woman. The woman allegedly fell to the ground, got up and continued walking across the street. She complained to police of head pain and was taken to White Plains Hospital Center for treatment.
Vehicle and traffic arrest
On July 1, police arrested Victor M. Marinez Contreras, 20, of Yonkers, on a charge of second-degree aggravated unlicensed operation of motor vehicle with three or more suspensions within three months. The arrest occurred after police stopped Contreras on Weaver Street for having an illegally tinted front windshield and discovered his driver's license was suspended.
Cars and roadways
The water department was notified about a water main break on Mamaroneck Road July 1. Some water leaked into a nearby basement as a result, and firefighters assisted in pumping water from the basement.
Patrol helped a pedestrian cross Weaver Street July 2.
A man sleeping in a car in Herkimer Road July 3 was discovered to be a contractor taking a rest while on a break.
On July 5, police contacted the owner of a disabled car parked at Hutchinson Avenue and Meadow Road to inform the owner that it needed to be moved due to scheduled roadway maintenance.
The water department was notified about a water main break on Griffen Avenue July 6.
Police removed a fallen branch from Secor Road July 6.
Police placed a traffic barrier around a sinkhole on Tisdale Road July 7.
Civil matter
On July 3, a Bradley Road resident reported a neighbor's surveillance camera captures footage of his driveway and a portion of his property, and the resident believes this is a violation of his privacy. The resident said he believes his neighbor is intentionally capturing footage of the man's property, and this footage was used in the past to levy charges against his wife for leaving the scene of an accident after she was involved in a traffic incident in the camera footage area. Police advised the resident this was a civil matter.
Animals
Police picked up a loose dog from Webster Road and reunited it with its owner, who called headquarters looking for her lost dog, July 4. A summons for having a dog at large was issued.
Village code
Police issued summonses to landscapers for using gas-powered leaf blowers in violation of village code on Springdale, Mamaroneck and Lincoln roads July 1, Post and Popham roads July 2, Post Road July 3 and Lincoln Road July 6.
Lost and found
A passerby found a wallet on Post Road July 6. Police used ID card information to track down the owner of wallet and return it to her.
Firefighters
On July 1, firefighters pumped water from a Carthage Road basement following a water main break on Mamaroneck Road.

On July 3, firefighters notified Con Edison about elevated levels of carbon monoxide in a Church Lane house. Firefighters ventilated the house while Con Edison shut down two faulty boiler units and capped the gas lines.

On July 5, firefighters assisted units from other jurisdictions extricate people from a car following an accident down an embankment at White Plains Road and South Broadway.
On July 6, a carbon monoxide leak was found in a Chase Road restaurant's kitchen, with elevated carbon monoxide levels extending into neighboring offices in the same building. Firefighters shut down the gas and stood by for Con Edison. They also ventilated the building.
An electrical wire was arcing and on fire on Drake Road July 6. Con Edison was dispatched, and firefighters loaned a generator to the Scarsdale Woman's Club because it had lost power during the incident. Police assisted with maintaining safety zones and escorting guests in and out of the Woman's Club during the incident.
On July 7, firefighters assisted at a car accident involving a pregnant woman in the parking lot of Saxon Pool on Mamaroneck Avenue.
This report covering police and fire department activity from July 1-7 has been compiled from official information.

This police report is sponsored by Scarsdale Security who does more than just security. Contact them about remote video for your home or business. Call 914-722-2200 or visit their website.