Scarsdale Edgemont Family Counseling Service Receives National Accreditation
Monday, 17 September 2018 16:50
Last Updated: Monday, 17 September 2018 16:50
Published: Monday, 17 September 2018 16:50
Joanne Wallenstein
Hits: 1108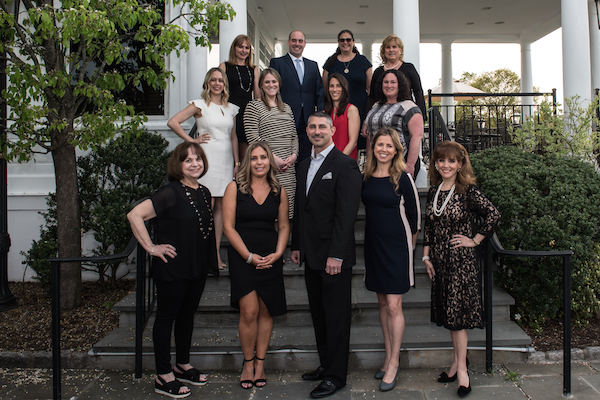 Scarsdale Edgemont Family Counseling Service (SFCS) announced today that it has received national accreditation as a provider of professional counseling services and programs. The accreditation status, granted by the Council on Accreditation (COA), recognizes SFCS as a premier mental health counseling agency delivering services to children, teens, families and the elderly. Since 1992, SFCS has voluntarily sought national accreditation which includes a triennial audit of the agency's programs, services, procedures, staffing qualifications and financial practices, all of which must demonstrate that they are operating in accordance with best practice standards.
"We are proud and honored to be recognized by the Council as an agency that delivers the highest quality of services to the residents and stakeholders of the Scarsdale community," said James Genova, SFCS Executive Director. "Being granted national accreditation by COA reflects the high quality of our therapists and the programs and services they deliver."
The Council on Accreditation accredits the full continuum of child welfare, behavioral health, and community-based social services. COA accreditation signifies that an organization or program is effectively managing its resources and providing the best possible services to all of its stakeholders.
Scarsdale Edgemont Family Counseling Service is a voluntary, not-for-profit family counseling agency, established in 1920. Its mission is to be a center for family growth and learning, where families, couples and individuals can find help with normal problems of daily living, as well as with crises. The Agency seeks: to enhance the functioning of the family and its individual members through family life education; to stimulate social thinking and positive social behavior; and to cooperate with other organizations for this purpose. Professional staff are licensed in New York State as providers of mental health services.
SFCS offers community-based behavioral health care for individuals, couples and families who are coping with: life-stage transitions; anxiety; depression; relationship issues; parent-adolescent conflict; divorce and remarriage; career changes; grief and bereavement. The Agency's programs include: the Youth Services Project which places a team of Youth Outreach Workers in the middle and high schools as resources for adolescents and parents; leadership development programs for young women and men; facilitated grade-level support groups for parents of 5th through 12th graders; facilitated support groups for parents of children with special needs; and aging in place services and programs that address the evolving challenges of our older residents who wish to remain in their homes and within the community.

For more information, about these programs and services https://www.sfcsinc.org/, e-mail info@sfcsinc.org or call (914) 723-3281.