Emily Hirsch, Owner of Candy and Cards. Passes Away at 101
Saturday, 27 October 2018 01:02
Last Updated: Saturday, 27 October 2018 01:04
Published: Saturday, 27 October 2018 01:02
Joanne Wallenstein
Hits: 3520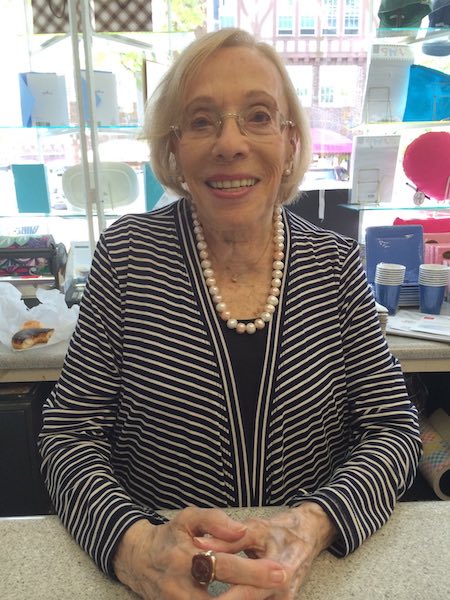 Emily (Ethel) S. Hirsch, a longtime resident of Scarsdale, NY, passed away on October 25, 2018. Emily was born in Brooklyn on June 16, 1917 and was the daughter of Fanny (Saks) and Charles Shartless. She was 101 years old.
Emily was the owner of Scarsdale Candy 'n Cards for 51 years, until her retirement in 2017.
Emily is survived by her two children, Jeffrey (Susan) Brown and JoAnn (Jay) Donzella; four grandchildren, Lisa (Scott) Kirshenbaum, Jill Lefkowitz, Amy (John Vignola) Brown, and Jason (Lisa) Brown; and six great-grandchildren.
The family will receive friends and relatives at Dorsey Funeral Home at 14 Emwilton Place, Ossining, NY on Monday, October 29, 2018 at 9:30 a.m., followed by a service at 10:00 a.m.
Interment will follow at Mount Carmel Cemetery in Glendale, NY.
Donations can be made online in her name to the American Heart Association.