Replica of "Le Petit Trianon" to be Razed
Wednesday, 28 February 2018 17:35
Last Updated: Wednesday, 28 February 2018 17:42
Published: Wednesday, 28 February 2018 17:35
Joanne Wallenstein
Hits: 4337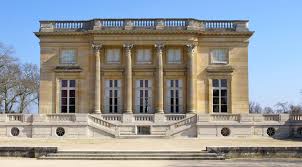 How much research is done before permission is given to raze an old house in Scarsdale? Having sat through quite a number of meetings of the Committee for Historic Preservation, who grants permissions for demolitions, I would say, that often only a cursory job is done.
Here's a good example. The Scarsdale Board of Trustees recently approved an appeal to demolish a home built in 1915 on Claremont Road in Greenacres. In their decision, dated January 29, they had this to say about the style of the house:
"The record indicates that the Building has been classified by four different architectural styles, including Beaux Arts, Mediterranean, Colonial and Neo-Classical, which suggest that the Building consist of a "mish-mosh" or "hodgepodge" of architectural styles rendering it uncharacteristic of a particular style or period. Accordingly, the Village Board finds that the Building does not embody the distinctive characteristics of a type, period, or method of construction that possess high artistic values."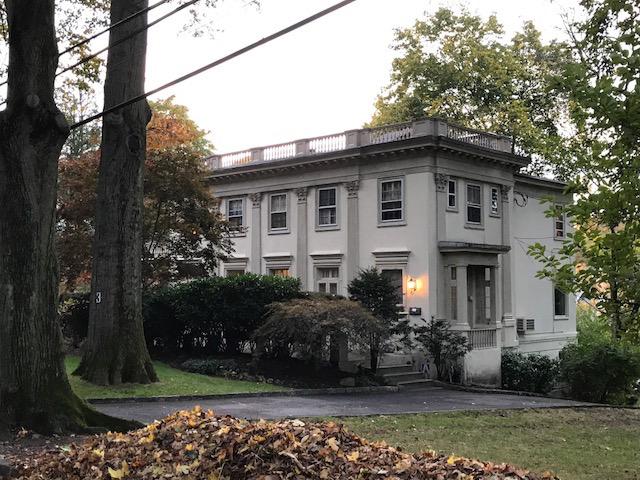 Nowhere in the record is the fact that the home is a replica of "Le Petit Trianon" Palace in France – and quite a good one at that. If that's not unique, what is?
Even if that fact had come to light, under Scarsdale's current code, it would not be enough to save the house. The current laws make it is practically impossible to prevent the demolition of any home, even an historic replica of a palace in France.
After we published the Board's decision, we received several letters about the home from former occupants. Marc Zwillinger's family owned the house from 1969 to 1983, and the property included a tennis court and a pool. This property was sold when Zwillinger's family moved to Murray Hill in 1969. His mother had a prominent career on Wall Street, and here is what he wrote:
"Although I was disappointed to read that my mother's career – while commendable -- was not of historical significance, other parts of the article are less subjective and likely wrong. For example, not that anyone cares, but the house was intended to be a model of Le Petit Trianon in France. The architect can likely be identified by plans that might be stored at Marx Realty, in New York City, because Eugene Mindler, the owner from 1945-1969 was a builder at that company, and did some of the renovation. Oh well."
Zwillinger contacted Katherine Mindlin, whose family owned the home from 1944 to 1969 and built the swimming pool. Here is a note from Mindlin to Zwillinger:
Hello, Mark,
Thank you so much for sending this to me. I have a photo of the Petit Trianon in France after which the 3 Claremont house was designed. It is actually quite a faithful copy, at least of the facade. That was built for Marie Antoinette and her "shepherdesses."
My Dad was a builder and civil engineer. When we put in the swimming pool, he had to pierce the foundation wall to put in piping for the filtration system. It was 18 inches of steel reinforced concrete. My guess is that taking the house apart will be quite the job!
Dad, by the way, was one of the mathematicians who was sent to England to help decipher the German mathematical codes in WWII. His brother Ray Mindlin won the highest civilian medal the USA gives, the Medal of Freedom, for his work on the proximity fuse which still guides all of our surface to air and air to air missiles. His brother, Rowland Mindlin designed and made a reality of all the Mother and Child Clinics in the New York City Health Department and headed that program for a decade, in addition to being a medical officer in the European theater in WWII.
All of them lived in Westchester County. Maybe the Wall Street Lady is more important (Zwillinger's mother) in the present climate, but my family helped, each in their own way, to keep our country safe in the most dangerous time in American history. Meetings in that 3 Claremont Rd house on Sunday mornings were a very interesting part of my childhood and always concerned public affairs.
I suspect all the people who lived there were important in some way or another. And so was the house, which was quite unlike any other in the north part of Scarsdale. If you ever want old pictures of it, I will be happy to send you some.
Best wishes,
Katherine Mindlin Reinleitner, PhD
Licensed Clinical Psychologist