Shake Shack to Open on Central Avenue Plus More Retail News
Tuesday, 14 August 2018 17:04
Last Updated: Wednesday, 15 August 2018 21:00
Published: Tuesday, 14 August 2018 17:04
Joanne Wallenstein
Hits: 6387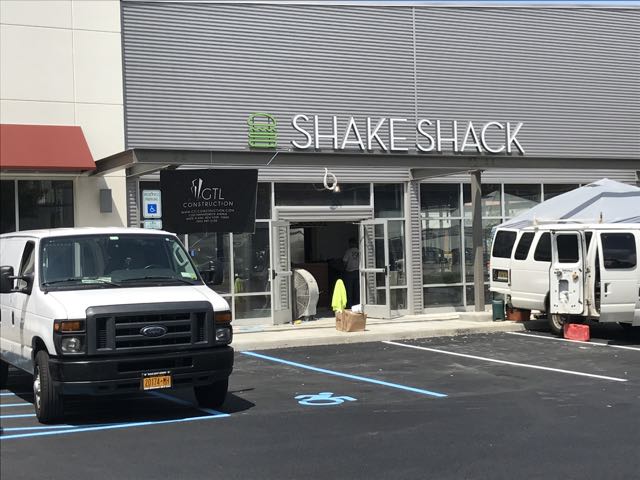 Though many people are out of town, we took a trip around town to see what August had to hold.
First, we noticed that a large Shake Shack is opening in the Dalewood Shopping Center on Central Avenue in front to HMart. That should be welcome news for burger lovers as Shake Shack's burgers are made from 100% all-natural Angus beef, with no antibiotics or hormones. Shake Shack also offers crispy chicken sandwiches, flat top hot dogs and cheese fries. For dessert there's rich and creamy frozen custard with a mouthwatering choice of topping like dark chocolate chunks, chocolate truffle cookie dough and Doughnut Plant doughnuts.
Hand-spun shakes come in vanilla, chocolate, caramel, black & white, strawberry, peanut butter or coffee Fair Shake. To drink the menu includes shack-made lemonade, beer, and red and white wine. Don't forget their breakfast sandwiches too.
I have a feeling we will all be hanging out on Central Avenue soon!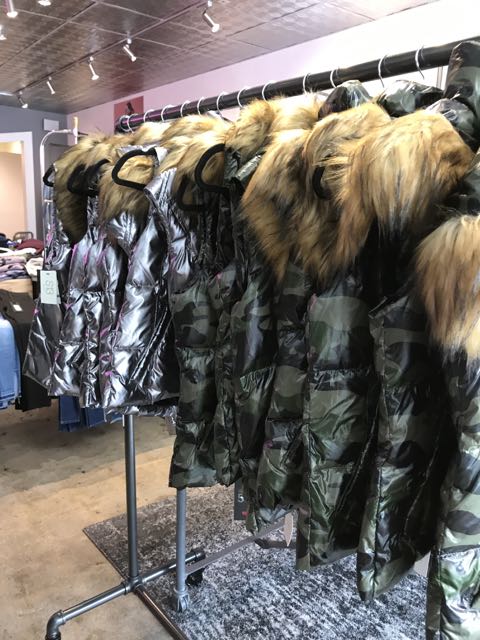 Fur trimmed vests at MixologyIn Scarsdale Village, it looks like the new bookstore is planning a late summer opening, and we're hopeful that we'll welcome Bronx River Bookstore to Spencer Place by the end of the month.
We found some intriguing sales of summer merchandise and great new looks for the fall.
At Mixology on Spencer Place, we spotted these cool camouflage or silver vests with fur-trimmed hoods that will be fun for cooler weather. Mixology is hosting a series of designer trunk shows at their Rye Brook and Scarsdale stores throughout August. Stop by to see what's in for Back to School.
There were many busy shoppers and tables loaded with sale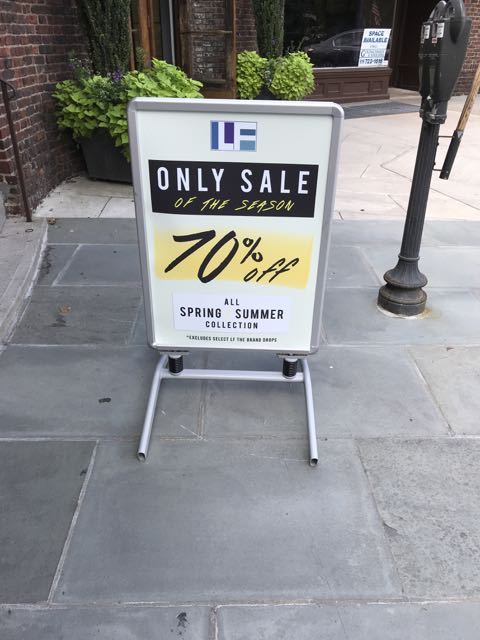 merchandise at LF on Harwood Court, where they are now offering up to 70% off on their spring and summer collection. Find denim shorts and skirts, jean, knit tees, playsuits, sweaters, woven tops and more. Just plowing through the merchandise is a good way to beat the heat.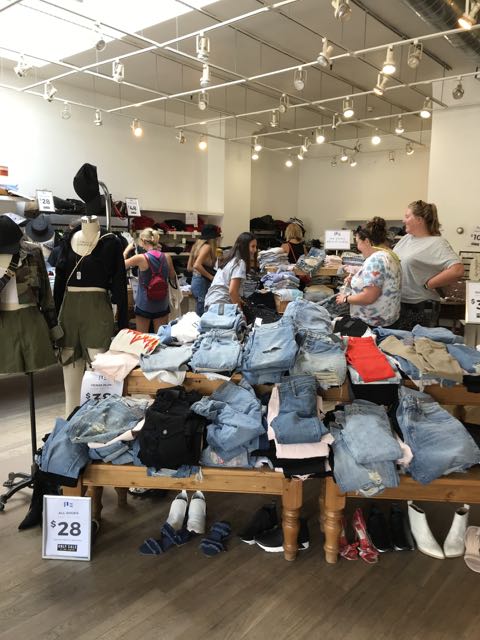 Sort through the sale merchandise at LFPookie and Sebastian on East Parkway is offering up to 75% off their summer goods and already has a nice collection for fall featured in the front of the store. Get a good deal on summer whites and cottons or try on knit sweaters, fur vests, leather jackets and and an appealing mix of tops, pants and sweaters in taupe, gray, khaki and mauve for fall.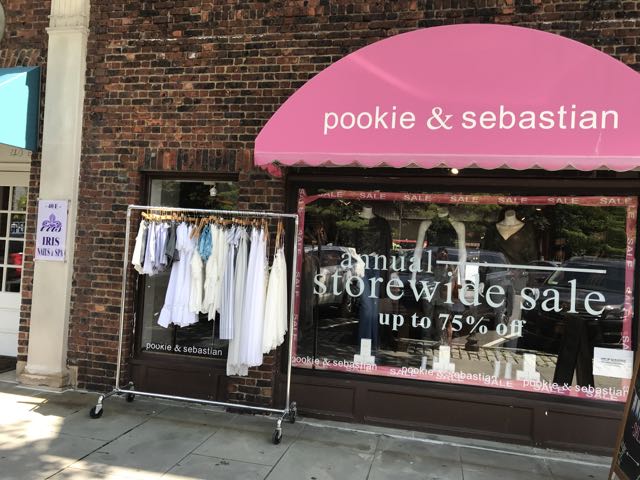 Pookie and Sebastian
I Am More on Spencer Place also has a summer sale in progress. We liked this display of silky camis paired with cut off denim shorts. They also have a rack of jeans on sale.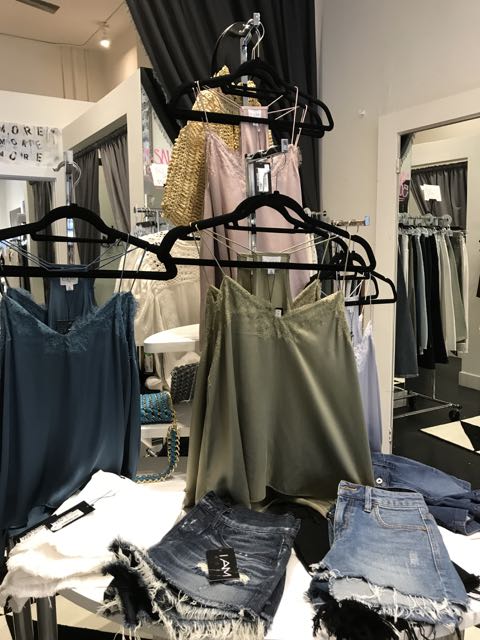 Camis and cut-offs on sale at I Am More Scarsdale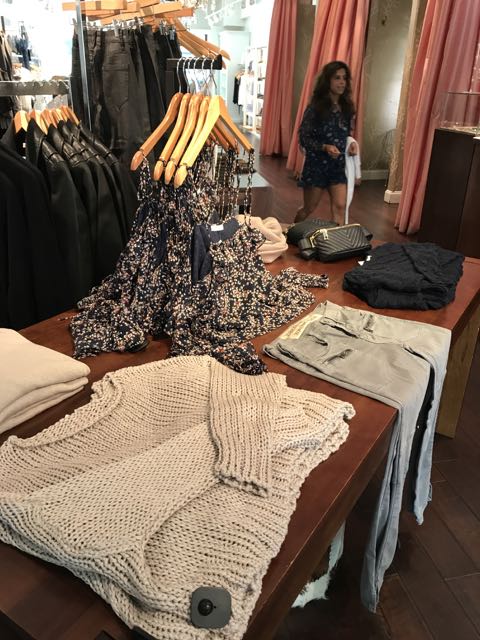 Fall colors at Pookie and Sebastian
The Dark Horse, a unique gift shop appears to be running their summer sale on Harwood Court.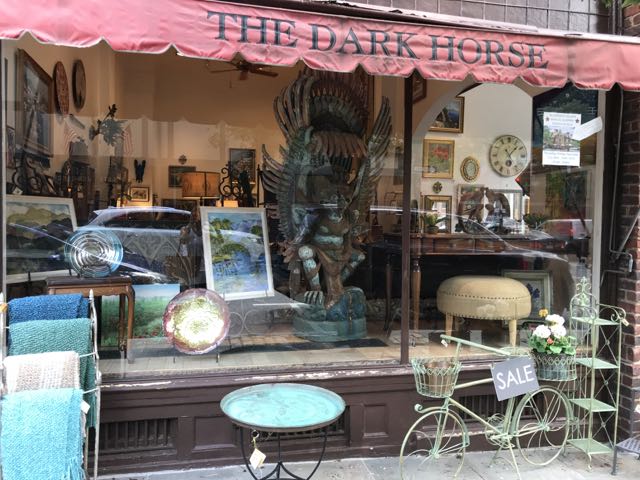 A summer sale is in progress at The Dark Horse