Scarsdale PBA Charity Golf Classic Celebrates 15th Anniversary
Friday, 19 October 2018 21:18
Last Updated: Sunday, 21 October 2018 10:40
Published: Friday, 19 October 2018 21:18
Traci Dutton Ludwig
Hits: 2306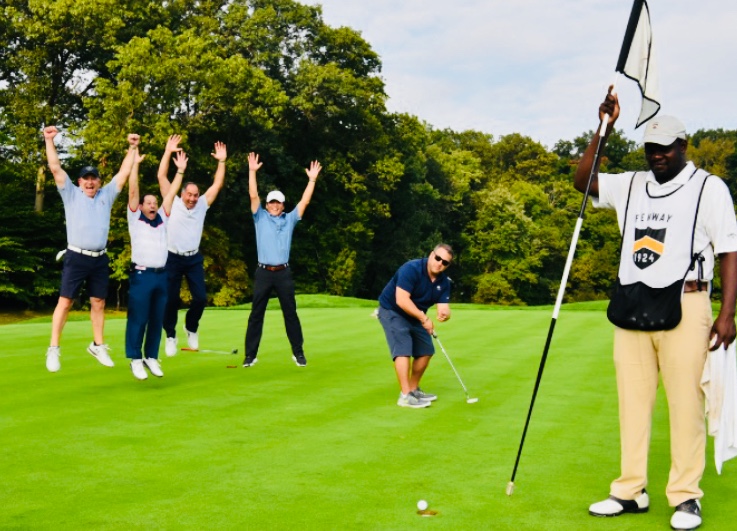 Wilson and Son team jumps with excitement over a great putt. One hundred and fifty golfers came out to celebrate the 15th annual Scarsdale Police Benevolent Association Charity Golf Classic last Tuesday, Oct. 9, at Fenway Golf Club. Proceeds from the event support the Scarsdale PBA and two charities with local ties – the Paulie Strong Foundation and the Juvenile Diabetes Research Fund. Last year, the PBA donated approximately $50,000, combined, to the chosen charities, and this year's event is expected to generate a similar amount of support.
According to Sergeant Ronnie Arefieg, of the Scarsdale PBA, "We are honored to have the involvement of so many people who have been loyal to the event over the years." The first Scarsdale PBA Charity Golf Classic was held in 2003 with approximately 60 golfers. Following the game, participants went out to dinner together at a restaurant in White Plains. Fifteen years later, the event has grown into one of Westchester's most anticipated and best-loved fundraisers. Complementing the day's golf game was a lavish buffet of food, special-interest stations such as a cigar roller, a gala evening dinner, music, raffles and a silent auction.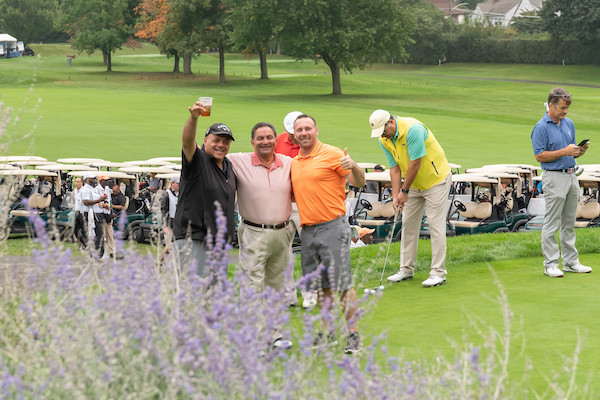 The event's success is dependent on and demonstrates the close, supportive relationship between the Scarsdale PBA and the community.
"The greatest pleasure in this event is bringing so many people from different professions into one venue for the same cause, to assist the Scarsdale PBA in all its endeavors and to support two important charities. It's a beautiful thing to see," Arefieg said. "The Scarsdale PBA is so dearly grateful to the Scarsdale community and all of our supporters outside the community, for their loyalty, generosity and kindness."


James Arefieg and Mark Bezos
See more photos here: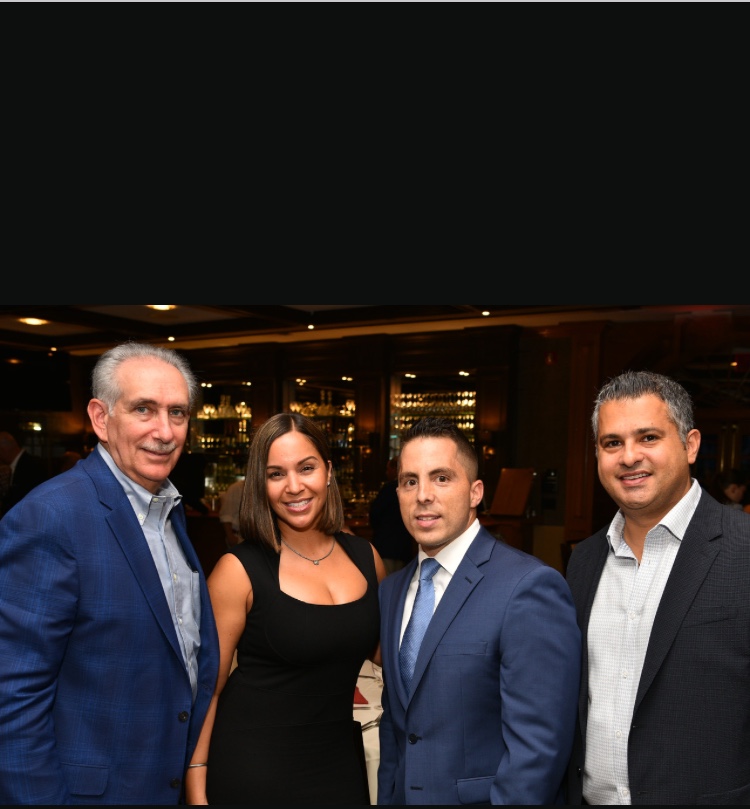 Westchester County District Attorney Anthony A. Scarpino Jr., DA Investigator Ydania Rodriguez, DA Investigator , Steve Sassone and Senior District Attorney Hazem Ennabi enjoying the dinner gala at Fenway Golf Club.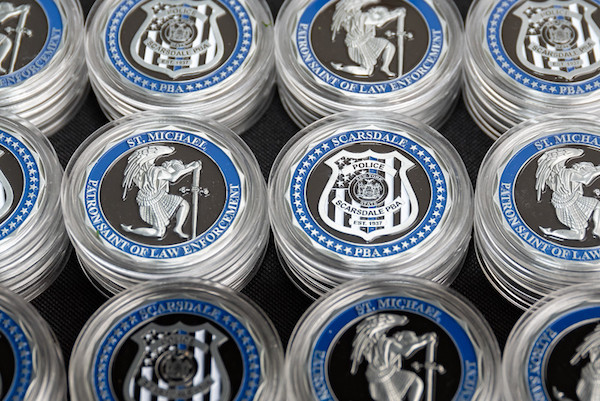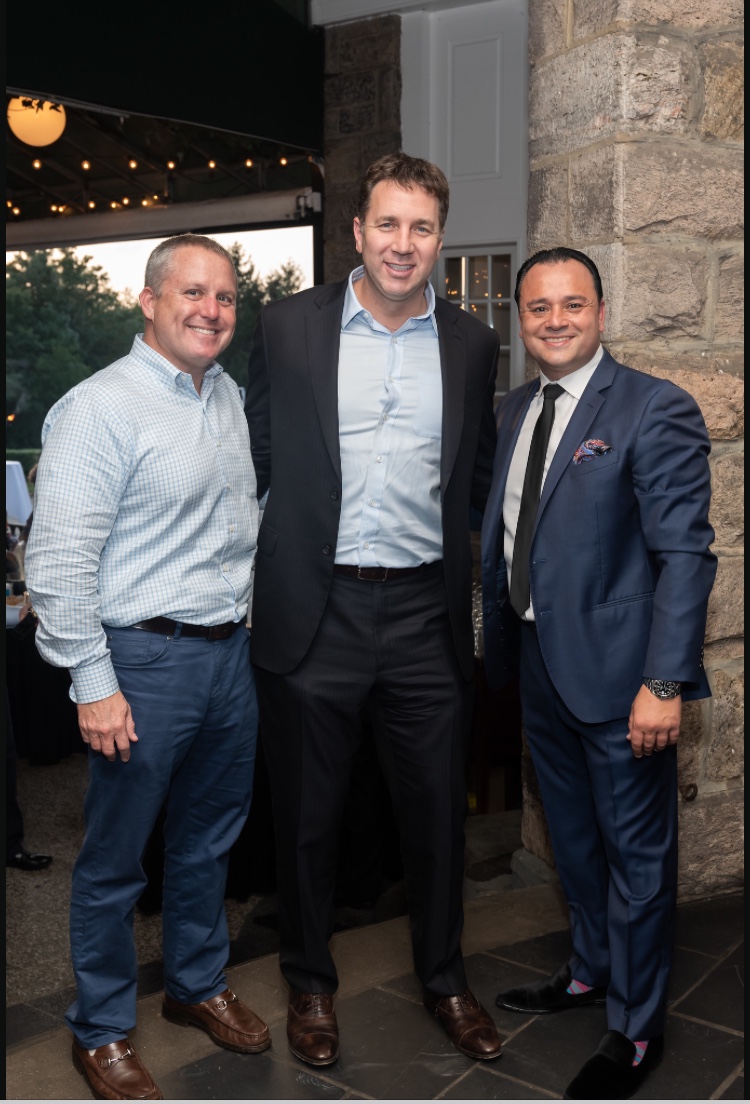 Scarsdale Residents Robert Tucker, esq. Scott Eichel and Sgt. Ronnie Arefieg of the Scarsdale Police.
New layer...