Is Westchester Already Experiencing a Natural Gas Shortage?
Tuesday, 12 March 2019 13:26
Last Updated: Tuesday, 12 March 2019 13:32
Published: Tuesday, 12 March 2019 13:26
Joanne Wallenstein
Hits: 1920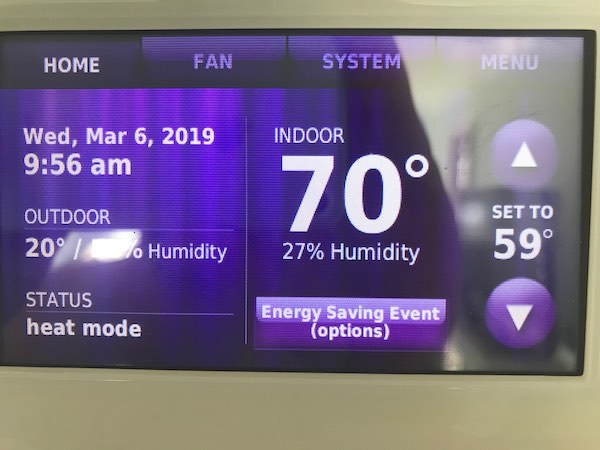 Is Con Edison already experiencing shortages of natural gas in Westchester? When Con Edison announced a moratorium on new gas hook-ups in Westchester, they didn't share just how short they were.
However on March 6 a reader sent us the following; "We participate in Con Ed's voluntary "demand response" program where they take control of our thermostats during periods of peak demand. That has always meant electrical use during the summer. For the first time in 10 years, they have on several occasions activated an Energy Saving Event during the winter. Since electrical use isn't a constraint now, they must be actively dealing with a limited gas supply."
Scarsdale10583 spoke to Bob McGee in the Media Relations Department at Con Edison and asked for an explanation, but we received no reply or update on the status of the current gas supply.
Have you seen similar messages on your thermostat? Please comment below: