Police Issue Alert About Mail Fishing
Category: On Our Radar
Published: Monday, 23 January 2023 14:44
Joanne Wallenstein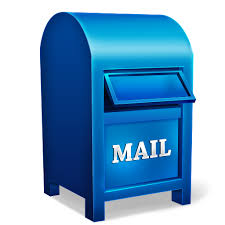 Scarsdale Police have reported an increase in mail fishing from USPS mailboxes in Scarsdale.
Lieutenant Kellaher of the Scarsdale Police explains what is happening below – and advises residents on how to avoid becoming a victim.
Here is what he says:
The thieves are not that sophisticated. They are basically putting glue or another type of adhesive on the blue collection boxes. Unknowing residents will deposit the mail and then the thieves return with a belt or similar object to "fish" the mail out. The subsequent problem is that people that mail checks then have those checks "washed" and the amounts payable and payee is forged, resulting in financial loss.

Our advice is to either use secure paperless billing to pay bills, but if residents must send paper checks, to physically enter the post office and use the collection slots that are actually inside the post office.

This is a region-wide problem and the mail thefts cost consumers thousands of dollars through this type of fraud. Usually, multiple criminal actors are involved – one person steals the check/mail, another "washes" it, another deposits it into an account of yet another person, making bank surveillance video and subpoenas nearly ineffective.