Blatt, Pass and Sterling Explain Why Kirkendall-Rodriguez Is Not Right for the BOE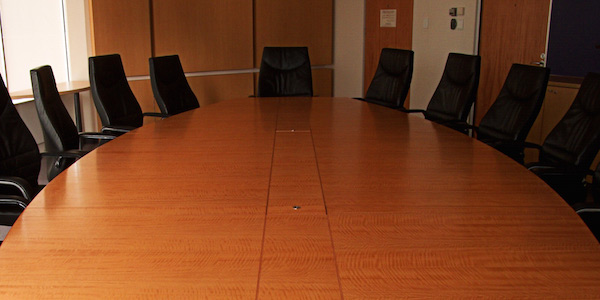 To the Editor:
As a former Trustee and President of the Scarsdale Board of Education (I served from 2004-2010), I'm keenly aware of the qualities that best serve our community, and so are your neighbors, the well-informed, elected members of the School Board Nominating Committee. Trustees need to listen, leave preconceived notions behind, and demonstrate willingness to change their minds when presented with facts or interesting opinions they hadn't previously considered. An excellent trustee serves without ego in a team environment and deploys an open mind and his/her common sense. No particular skill set is needed – the math of the job is easily handled by many Scarsdale residents and the administration employs or hires paid professionals to perform various functions. If the SBNC has selected Bob Klein and Amber Yusuf, you can be confident they have been nominated because they possess the needed capabilities and required personal characteristics in abundance.
Unfortunately, this strong slate, nominated after a thorough process, is being challenged by Mayra Kirkendall-Rodriguez. Over many decades, Scarsdale's reliance on the SBNC, and their confidential vetting process has resulted in superb leadership and a district nationally recognized for excellence. Yet Kirkendall-Rodriguez is forcing an unnecessary contested election and therefore I am compelled to offer my opinion that she is a poor choice to serve as a Trustee on the Scarsdale Board of Education. My rationale, in part:

• Kirkendall-Rodriguez has led the article 78 lawsuit against Scarsdale, and even with the added support of pro bono lawyers, the lawsuit is defended at taxpayers' expense. The suit was dismissed due to "a lack of substance and empirical data." After losing, she filed an appeal.
• At a December 11, 2019 Village Board meeting, Kirkendall-Rodriguez concluded her public remarks by losing her cool and saying to the Mayor, "Well, you're just trying to cover things up." No facts to support this claim were offered, and this is not the temperament we should seek in our elected officials.
• Kirkendall-Rodriguez attacked the School District for "shocking disregard for math and science" when the District made the difficult but important decision to close schools in March. Her poorly reasoned logic continued: "The mortality rate is FAR HIGHER in the flu, traffic fatalities, and gun shootings. What (sic) do schools not close for those external events?" I mean, wow.

Full disclosure, I've never met Kirkendall-Rodriguez, Klein, or Yusuf. I follow Scarsdale politics through a newspaper, websites, televised meetings, and discourse with my neighbors. That said, there is a very substantial amount of information in the public domain, some of which I cite above, that leads me to conclude that we should soundly reject Kirkendall-Rodriguez. The SBNC does a tremendous job for Scarsdale, and the process has served us very well for decades. I trust it, and you should too.
Please support SBNC nominees Bob Klein and Amber Yusuf, and vote in support of the proposed Budget as soon as your ballot arrives in the mail.
Jeff Blatt
Walworth Avenue
Kirkendall-Rodriguez not fit for BOE
To the Editor:
Within the next few days, Scarsdale residents will be asked to choose two of three candidates for the School Board. Amber Yusuf and Bob Klein were vetted and chosen by Scarsdale's School Board Nominating Committee. The other candidate, Mayra Kirkendall-Rodriguez, was not, and has decided to challenge them.

I have worked with Ms. Kirkendall-Rodriguez on several Scarsdale Forum committees, witnessed her often contentious interactions at Village board meetings, and read her various "newsletters" and online comments filled with misleading information and groundless accusations. Unequivocally, she is not suitable for this important leadership position.
Here are two examples:

First, in the comments section under a very favorable December 2019 New York Times article about Scarsdale -- an article likely to be read by anyone considering moving here -- she posted several negative comments and baseless accusations of governmental corruption. Some of Ms. Kirkendall-Rodriguez' most outrageous comments were eventually removed, either by her or by NY Times moderators, but others remain. One reader, recognizing her name, replied: "I see we've taken this ongoing insanity national now. Doesn't this ever get tired?"

Second, in November 2018, Ms. Kirkendall-Rodriguez championed a slim report by a fringe organization, Truth in Accounting (TIA), entitled "Scarsdale Financially Distressed." She disseminated this two-page report widely via email and Facebook, and even wrote about it in an article she contributed to Forbes: "This September, [TIA] gave Westchester County and the Village of Scarsdale… a near-failing grade of 'D.'" In a similar article she wrote for Crain's New York, she quotes from the report: "Scarsdale's financial condition is not only disconcerting, but also misleading as government officials have failed to disclose significant amounts of retirement debt on the village's balance sheet."

I was curious and confused about this "Truth in Accounting" report since Moody's had just reaffirmed Scarsdale's Aaa rating, their highest rating possible. The two-page TIA report did not cite its data sources, so I reached out to its CEO for more information. Besides the questionable premise of declaring "distress" by simply comparing long-term liabilities to short-term assets, the TIA CEO admitted that several of the assumptions used in their calculations were based on state-wide averages and not actual figures for Scarsdale. As for the "hidden retirement debt," ALL of it has been disclosed in the Village's annual financial statements since at least 2002, in conformity with GASB accounting standards. Fact-checking site Politifact rated TIA's similar report on Georgia's finances as "Mostly False."
So not only did Ms. Kirkendall-Rodriguez unnecessarily spread negative and misleading information about Scarsdale in a national publication, she did so by quoting a deceptive and flawed report. This is completely unacceptable behavior for someone that wants to represent us on one of our most important boards.
Fortunately, Scarsdale has two qualified choices in Amber Yusuf and Bob Klein, vetted and nominated by the SBNC. Please vote for them.
Steve Pass
Shawnee Road
Klein, Yusuf Excellent Candidates; Opposition Unfit for Board
To the Editor:
I am writing in support of Robert Klein and Amber Yusuf for the Scarsdale Board of Education. Bob and Amber have the skills, qualities, and experience that will make them great members of the Board of Education.
Bob has lived in our community for over 30 years. He is an architect and his wife Jane is a teacher. As a parent of 2 adult children who went through Scarsdale schools, Bob has a broad perspective of the school system. His professional career as an architect will be valuable to the Board as the district has numerous capital projects underway. Since retiring, Bob has been active as a founding Board Member of Neighbors for Refugees, a non-political, grassroots humanitarian group. Bob's volunteer work reflects his desire to give back to the community and lend his experience, expertise, and perspective. Bob is level-headed, congenial, works well with others and will be a valuable addition to the School Board.
Amber is a mother of 2 middle school children in the district, has an MBA and is the Director of Operations for a successful financial technology company. On top of her academic and work pedigree, she has volunteered extensively for our community and schools. Throughout Amber's 10 years of volunteering, she has consistently been elected to progressively more senior leadership roles including terms as both Heathcote PTA president and PTC president. I have known Amber personally for many years and we have worked as volunteer colleagues on various school projects. She is intelligent, a pleasure to work with, a team player if there ever was one, and someone who can and does get things done.
I have also worked with the other candidate running this year, Mayra Kirkendall-Rodriguez. Mayra lacks the qualities demonstrated by Amber and Bob such as the ability to get things done by achieving consensus with other members of an organization. One example, out of many, is that when Mayra did not agree with others on the Scarsdale Forum, she accessed the organization's email system and sent an unauthorized and inappropriate mass-email grievance letter to the entire Forum membership. Her letter contained false statements, unsupported accusations, attacks on the Scarsdale Forum as an organization, and personal attacks on Forum Board members. Her actions were a violation of ethics, confidentiality and the trust bestowed on a Forum Board member. This is not how you work in an organization or with other people, and is definitely not an appropriate type of behavior for someone running for the Board of Education. In my mind this action alone disqualifies her from being a member of our Board of Education.
I hope that our community votes to support Bob Klein and Amber Yusuf, two highly qualified candidates that will positively contribute to the Board of Education and our school community.
Michelle Sterling
Brayton Road
Scarsdale High School Seniors Share Their Thoughts on Virtual Graduation
Details

Category: Shout it Out
Published:

30 May 2020

Written by

Sydney Albert
Amidst this time of chaos, the Scarsdale High School seniors have been trying their best to preserve the senior year traditions that they looked forward to throughout their high school careers. SHS recently announced that graduation will be held online, with diplomas sent in the mail. We asked 10 seniors to share their final thoughts on their time as Scarsdale students, as well as their opinions on this new graduation plan. Many have mixed emotions. Here is what they shared:
Tara Bleustein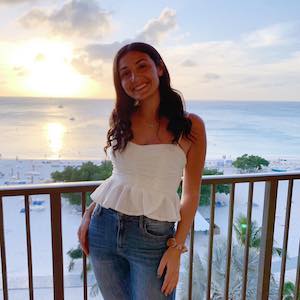 "I never imagined when we left school in early March that we would never return as students. While I'm upset that I can't celebrate graduation or have prom the way grades before me have, I understand how hard it is to find a solution that is safe and socially distant. I think a lot of us, though, are still hoping that some of the traditional senior events will be postponed rather than cancelled. The administration has tried to make seniors feel special with a drive by which we all really appreciated and are trying to come up with some creative ways to recognize graduation. Hopefully restrictions will ease this summer and we will get to celebrate together!"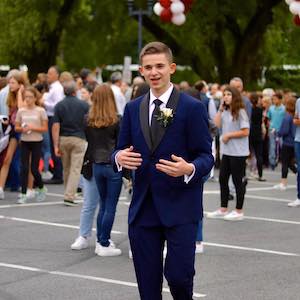 Dylan Wasserberger
"The rest of the senior class and I are all very angry and irritated at the way Scarsdale High School is handling our graduation ceremony. Many neighboring towns are doing so much more for their seniors and we believe that if the school would listen to our ideas instead of declining a lot of our proposals that we could have the graduation we deserve. Ending high school like this in the midst of a pandemic is really hard on a lot of us because we never get an actual ending or closure in the slightest. Even though it is annoying that the school may not seem like they aren't doing anything, it's still important to remind ourselves that during these times everyone is trying to do their best while being aware of the impact that the pandemic may have if we do an in person graduation."
Coco Dweck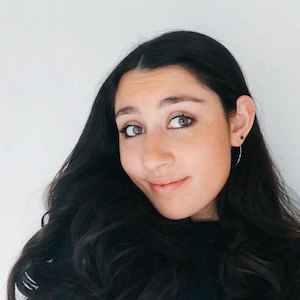 "Corona in general has been really hard for us seniors... our last days as high school students and our last times with our friends have been taken from us as well as countless traditions like prom, the senior play, senior transition day, and more. And being one of the editors-in-chief of the yearbook, hearing that the seniors wouldn't get to see it until late August is especially disappointing. We understand how horrible the circumstances are for everyone suffering with loss and illness but we also as a grade have tried to make this time as bearable and positive as possible. Our ability to come up with creative small and safe ways to see each other and celebrate our final year has been a huge part of what makes our class so special. Looking towards graduation with a lot of ideas and passion we were hopeful that SHS would follow in the footsteps of neighboring towns in doing a socially distanced in-person graduation, but were massively disappointed by what we were presented with... essentially a Zoom, a drive by, and being mailed out diplomas weeks later. Our student body, student government, parents, and SHS faculty have been tirelessly trying to find a compromise to make the end of the year special but it's super unfortunate how dividing and hectic things have become. We are really just looking for something to look forward to and something that we think measures up to how hard we have worked for this moment."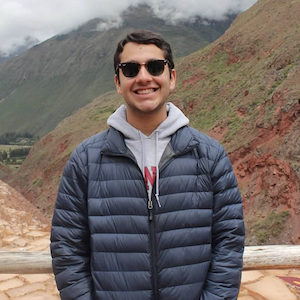 Rishabh Gharekhan
"In the beginning of the year, no one would have expected that our senior year would end the way it will. That being said, the school has been doing a great job in trying to make us feel special! The signs that they dropped off was a really powerful moment. In the current circumstances, it makes sense to have a virtual graduation but being together while graduating would be awesome. SHS has really made me a better student and friend and I hope that a way can be found to bring our class together one more time to celebrate our achievements."
Jordan Tepper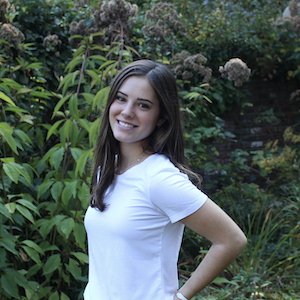 "As a senior at Scarsdale High School, it is extremely important to me, as well as my peers, to have a socially distant graduation. I know it is possible, as Yorktown has figured out a similar plan. After all our hard work and determination, I have high hopes that SHS will put in the effort it takes to make for a memorable graduation. Already missing out on so many big events and milestones, graduation is the last chance to remember this year's graduating class. I have had an amazing 3 and a half years at Scarsdale High School and I hope to have a memorable ending as well."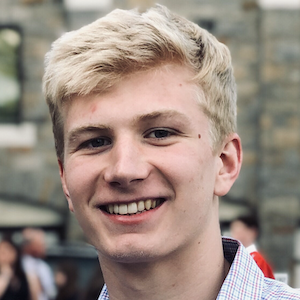 Brendan Lee
"Although the end of my time at SHS has been quite out of the ordinary, I am very pleased with the way students, student government, and faculty joined together to make our final months at SHS as enjoyable as possible. Yes, we have all been staying in our homes, but Zoom classes quickly became a great way to spend time with our teachers and classmates and continue our education despite the pandemic. The drive-by senior appreciation parade was such a nice surprise. It was great to see our teachers again in person and reminded us of the community bond that we will forever have as SHS seniors. I am so excited for our graduation ceremony. Even though we will be in our cars and not walking up onto the graduation stage, I really appreciate the faculty doing the best they can to still honor the seniors in these times. My four years at SHS have certainly been academically challenging— but most of all fun and memorable."
Liat Blumenfeld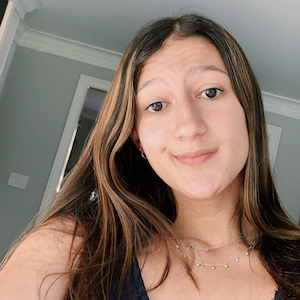 "Personally, I had the best experience at SHS. I am very upset and let down that my last year has been robbed from me. The faculty and my classmates made it the best 4 years I could have asked for. For graduation, the school sent an email about mailing our diplomas, having a drive by and a virtual graduation. I think that this is the one thing I was disappointed to hear in my years in high school. This year was supposed to be one of the best of our lives and a virtual graduation is not the way anyone thought it would end. I think a better option would be to postpone graduation till it is safe to do it outside and socially distanced. I think having graduation isn't the same without having the people who made high school so memorable. Overall, I think Scarsdale made my high school experience amazing, but I think it is a bad way to end an amazing 4 years."
Marc Ifrah
"Many of my classmates and I are vehemently disappointed by the graduation plan proposed by the school administration. I feel that a few seconds of driving past your teachers does not honor and celebrate the hard work and dedication that each and every senior has put into their high school experience. Furthermore, to go through a graduation without seeing your friends and classmates, the very people with which you've made so many memories, takes away much of the joy of graduating. While it's tremendously difficult to devise a graduation plan that would obey state guidelines while still commending the seniors honorably, many ideas presented by Scarsdale parents and students have been both feasible and exciting. For example, having a few different graduations on Dean Field that are based on sign-up dates. Under this proposal, friends would sign up for the same date and attend their graduation standing 6 feet apart from one another on Dean Field, while receiving their diplomas from their family rather than the principal. This proposal pays great respect to the seniors while still following state guidelines to ensure the community's safety. Overall, I've had the best four years of my life at Scarsdale High School and have made unforgettable memories, so I wouldn't want my last memory of Scarsdale High School to be dull and unmemorable."
Sammy Rosenberg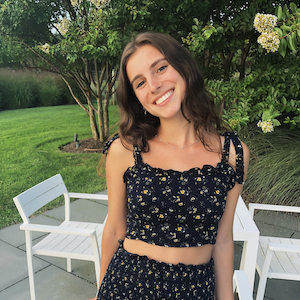 "It's been very difficult grasping the fact that all of the senior traditions I have been looking forward to for most of my life will not happen. I wish there was a way to celebrate our accomplishments and graduation like it was before the pandemic, but it seems like the situation is nearly impossible to manage. I really appreciate all of the efforts that the numerous committees, parents, and facility have put in to make the situation less difficult and will always remember the care they have shown the senior class. I wish I could have had a prom, graduation, and other closing ceremonies, but on a positive note, this difficult time has brought me closer to my friends and family and I am grateful for that."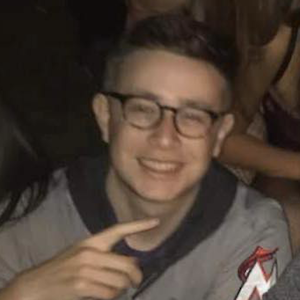 Ty Kawamura
"Although I am incredibly thankful for all the work and effort that the high school has put into trying to make it feel like the typical end of senior year, I remain deeply saddened about missing some of the key milestones of my time at Scarsdale. The senior class was unable to have assassin, Spring break, the last day of school, prom, and graduation. Missing these huge moments, ones that I have been looking forward to for years, has made me feel as if I am lacking closure from not only my time at Scarsdale High School, but from my entire time living in Scarsdale. Additionally as many colleges are still deciding whether or not they will open in the fall, I am fearful that the beginning of my college experience will also be affected. I deeply hope that the school will revisit their decision to have a virtual graduation and to cancel prom and instead will look to host these events in the future. Without walking on graduation day and experiencing prom, I feel as if my time at Scarsdale is incomplete, and I would much rather have these events in the future instead of not having them at all."
Letter from Robert Berg: Our Voters Deserve a Choice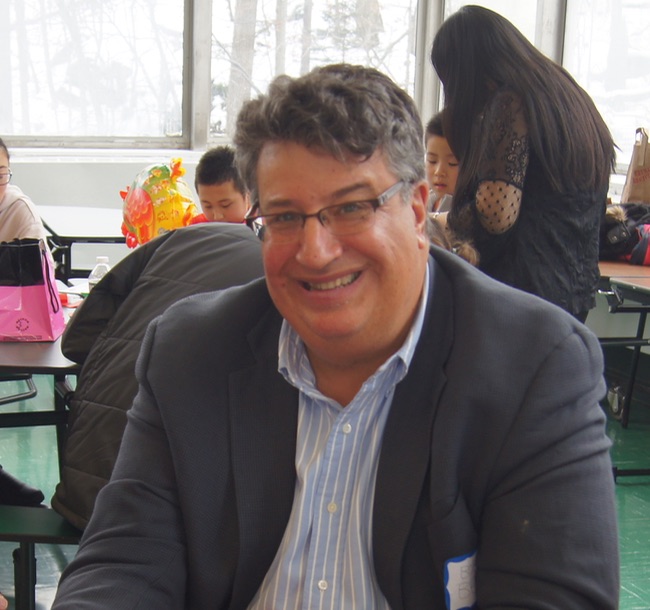 Joanne, I respectfully disagree with everything in your editorial. You rue the fact that contested elections have come to Scarsdale Village and the Scarsdale School Board in recent years. I, on the other hand, rejoice. This is America, where our democracy is rooted in open, contested elections, free speech, and the public exchange of ideas.
I know that doesn't go down easily with the Scarsdale Establishment that loves to control all of Scarsdale's elected offices. But our increasingly diverse residents speak not with one voice. We don't need a Central Committee reminiscent of the Politburo in the former Soviet Union choosing our elected representatives either for School Board or Village Trustee or Mayor. We are intelligent, independent thinkers. Moreover, (1) none of the new crop of SBNC members this year ran in a contested election; and (2) hardly anyone voted for them - just 137 voters total out of 12,400 or so registered Scarsdale voters. This disturbing fact captures the fundamental weakness of the non-representative, "non-partisan" system – a system that does not necessarily reflect the needs and wants of the greater community. I know from unfortunate personal experience that's the case with respect to the Citizens Nominating Committee which picks its partisan political party's nominees for Village office.
You claim that Scarsdale's supposed "unique non-partisan system" was "formerly the envy of many communities." Do you have any data to support this assertion? I believe that's only true in the minds of the system's supporters.
One of the biggest fallacies of the ironically-named "non-partisan system" is that its generally self-selected members have no agenda. Just look at the school board election two years ago. That was the election where the SBNC decided not to re-nominate incumbent Board member Pam Fuehrer for re-election at the end of her first three-year term. Having been rejected by the SBNC – a highly unusual, if not unique occurrence, Pam ran independently, and she won her seat easily.
How did this sui generis scenario arise? Well, remember the bruising controversy over the Greenacres Elementary School? After years of discussion and analysis, in 2017, the Administration and the School Board finally decided to renovate and expand the Greenacres School over the vehement opposition of a small group of residents who demanded that the District instead build a brand new school at double the cost of the renovation/expansion. Joanne, you were a leading proponent of the "build a brand new school" faction, and your website featured many articles and editorials favoring that position. But in February 2018, the voters overwhelmingly agreed with the Administration and the School Board. By a 2:1 margin, voters approved the bond for the renovation/expansion, and that project is well underway.
Some of the dissidents were members of the SBNC, which in March 2018 denied Pam Fuehrer the SBNC's re-nomination of her to the Board, and instead selected another candidate. Pam decided to run as an independent candidate, just as Mayra is now doing. Pam won re-election easily, with even ardent long-term supporters of the "non-partisan" system publicly endorsing Pam's independent run. As we all know, Pam continues to do a splendid job as a Board member and now, as President, during exceptionally difficult circumstances. The District and our residents are being well-served under Pam's experienced, even-handed, and thoughtful leadership.
Joanne, you seemed puzzled that any candidate would choose to run outside the SBNC banner? You wonder whether something is wrong with the District or the School Board or the candidates selected by the SBNC, and you have come up blank. So you pose the rhetorical question of why anyone else would jump in to upset the SBNC cart, causing what you suggest is a highly active, divisive, "tiresome" political campaign? Where is your proof that that Mayra is running a "divisive" campaign? In fact, many residents are publishing letters supporting her candidacy and thanking her for running. No one is "attacking" the SBNC candidates. Mayra is just reaching out to the public, presenting her qualifications, and asking for the public's support. (Unfortunately, I can't say the same about certain members of the Campaign Committee for the SBNC candidates who are, in fact, misbehaving.)
You say the volunteers supporting the SBNC candidates are now being forced to spend time defending their candidates and raising money to campaign "simply to defend Scarsdale's unique brand of governance" when they otherwise could be helping imperiled residents. I guess that's the price of democracy, free speech, and open elections. I hope we still have this on a national level in November of this year too.
The SBNC candidates have delegated leadership of their campaign to the Coalition for Scarsdale Schools, a political organization headed by former School Board member Art Rublin. Their 28-member campaign committee is running a well-funded, coordinated effort to promote its candidates and to "save" the SBNC system. Mayra, on the other hand, is running her campaign by herself, while trying to ensure that her two elementary school-age kids stay on top of their schoolwork and her consulting business stays afloat.
Many, if not most Scarsdale residents, especially newcomers, are mystified by the "unique" "non-partisan system" that supposedly underlies Scarsdale's electoral system for both Village and School District government. What Scarsdale voters need to understand is that the so-called Scarsdale "non-partisan system" is not an official governmental electoral system at all. Instead, it is a partisan political party system invented by its adherents which simply calls itself "non-partisan." By dint of its accumulated power over many decades, most residents have been intimidated from running against the "machine" in a contested election, even though that's the norm everywhere in the United States and under New York State's election laws.
In Scarsdale, the system began in 1911 in connection with the Village election as a result of a convenient power-sharing deal between the Republicans and the Democrats that resolved a nasty spat from the previous election. The "new deal" allowed the wealthy, white Protestant men of Scarsdale – the power elite – to determine for everyone who the elected officials of the Village would be for decades into the future. Remember, at the time, women didn't even have the legal right to vote!
Paradoxically, today's strongest supporters of this inherently undemocratic and flawed system are precisely the type of people its "founders" intended to keep out of Scarsdale's public offices (and were successful in doing so for decades). Although times, the law, and the rules of both the SBNC and CNC have changed over the decades to become more open and welcoming, the Village Board still has never had a person of color as a Trustee or Mayor and the School Board has had only one. Neither Board reflects the wonderful diversity of Scarsdale's residents.
With respect to School Board elections, New York State law nowhere contemplates "selection committees" like the SBNC for candidates for School Board. School Board elections are governed by New York Education Law Section 2018, which provides that persons seeking to run for School Board simply need to file a petition signed by a small number of qualified voters of the District. Once they obtain the requisite number of signatures, they get on the ballot. This year, because of the COVID-19 pandemic, Governor Cuomo issued an Executive Order dispensing with the requirement to obtain signatures, and all any candidate had to do is file a nominating petition he/she signed, attesting that he/she qualified to run and intends to run. New York law encourages all qualified and interested residents to run for School Board, and it's up to the voters in the District to decide who they want to be their representatives by voting.
The SBNC-chosen candidates are not the only ones in town who could do a great job on the School Board. Our community is incredibly fortunate that during this terrible pandemic – which has caused a recession far worse than the financial crisis in 2008-2009 – Mayra Kirkendall-Rodríguez has decided to step up and run for School Board. I've lived in Scarsdale for 18 years, and she is among the very best candidates for School Board I've seen during my tenure here.
Her life story is inspiring. She is one of 15 siblings, the daughter of a migrant farmworker from South Texas. Mayra, with parental support, her own drive, and the transformative power of public school education, graduated near the top of her high school class. Mayra went on to Harvard University, where she received her BA degree, and then on to the University of Pennsylvania, obtaining an M.B.A. degree from The Wharton School and a M.A. degree from the Lauder Institute. Mayra speaks 6 languages and has worked in or visited 73 countries. Besides her linguistic skills, Mayra is an expert in financial risk management and modeling.
I have worked extensively with Mayra for four years on a variety of civic projects, especially at the Scarsdale Forum where I am a former President. Mayra is incredibly bright, passionate, analytical, and thoughtful. She is able to work well with people who have disparate views. Mayra is a true leader. Her financial acumen, analytical abilities, risk management expertise, and her global background will make her a superb addition to the School Board, especially during these trying times. While I do not know the other two candidates, I thank them for being willing to run for public office. This is why I'm a fan of "contested" elections. Our voters deserve a choice. We are smart enough to make up our own minds as to which candidates we want to select to represent us on the School Board.
And this from Bobby Ben-Simon
Joanne,

I must say I'm disturbed by your opinion letter on Scarsdale's unique non-partisan system of government. While I didn't form an opinion on this issue yet, your letter does elude the obvious issue... Democracy. Scarsdale is not unique with this type of system. In fact, you can see it implemented for many decades in Russia, China, Venezuela, North Korea, and most Middle East countries. For you to say, " I don't need divisive politics in the place of refuge I am fortunate to call home; Scarsdale" is troubling. Would you accept the same system if it were a group of people that don't share your views?
Regards,
Bobby Ben-Simon, President.
KOSL BUILDING GROUP LLC.
School Board Leaders Share Facts of 2020-21 School Budget
Details

Category: Shout it Out
Published:

29 May 2020

Written by

Joanne Wallenstein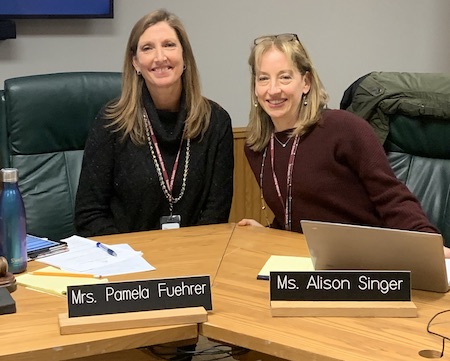 Dear Community Residents:
The Scarsdale Board of Education is pleased to present the proposed budget for the 2020-21 school year. It is a budget that acknowledges our community's concern about the impact of the pandemic and the economic crisis.
This budget preserves class size practices at the elementary level, the house structure and the expansion of the one-to-one computing program to 8th Grade (an iPad for each student) at the Middle School, the tutorial model and a variety of course offerings at the High School maintaining student choice, mandated special education ratios and a continuum of service, and a multi-pronged approach to safety, security, and emergency management.
This budget is lean, but allows for a flexible response to many unknowns. It includes revenue- and expenditure-based strategies to respond to unknowns such as anticipated reductions in state aid, sales tax, and interest income; includes increases in some reserves, and incorporates budget efficiencies and reductions in deferrable expenses presented to the Board throughout March, April, and May. The Board decided to reach into our Unassigned Fund Balance and reallocated $650,000 more than originally planned so that $1,750,000 of Assigned Fund Balance will support 2020-21 budgeted expenses.
This budget includes $700,000 to improve the safety and experience of the students, staff, and residents who use the High School auditorium for academic and extracurricular activities. These expenses, optimized by work process, cost, and safety, do not impact the tax levy. They will be paid for with funds remaining from the 2014 Bond, which were approved by the community, raised for this purpose, and now sit in the Debt Service Reserve available for this particular use.
Barring further direction from the Governor, if the budget put forth to our voters on June 9th is not approved, it is likely we would be required to adopt a contingency budget. For us, that would mean a $2.4 million budget reduction from this already lean budget, which would cause substantial harm to the Scarsdale educational program. At this level of cuts, core educational programs and values, including staff and class size ratios, could be dramatically and radically affected. Equipment and leasing expenditures would be prohibited, and we'd be required to charge building use fees to PTAs.
This year voting will take place by mail only; all eligible voters will receive ballots and postage-paid return envelopes. Completed ballots must be received by the District Office by Tuesday, June 9 at 5 p.m.
Your participation in this process is vitally important to our entire community.
Thank you.
Pamela Fuehrer, Scarsdale BOE President
Alison Tepper Singer, Scarsdale BOE Vice-President
Why I Support the Non-Partisan System And You Should Too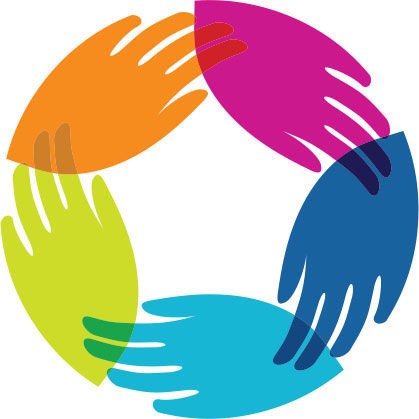 This is the opinion of Scarsdale10583 site founder Joanne Wallenstein:
What used to be the exception has now become the norm. Scarsdale's unique non-partisan system of government, which was designed to prevent divisive partisan elections, is being challenged at every opportunity. Each year seems to bring contested elections, undermining a system that was formerly the envy of many other communities.
As most of you already know, Scarsdale's system to elect candidates to the school board and village board calls for candidates to be vetted and nominated by committees of elected representatives from each of Scarsdale's five elementary school neighborhoods. In the case of the school board nominating committee, the nominators are elected to serve three-year terms. By design these candidates have no specific agenda or party affiliation. They are nominated to do what they believe is best for the children and taxpayers of Scarsdale.
Since the nominators three-year terms are staggered, each year brings ten new members to the committee, with ten completing their service. This process ensures that the committee is infused with new blood and new points of view each year. That committee of elected representatives is charged with reaching out to the community at large to identify willing and capable residents to serve.
The process served Scarsdale well for decades. Talented and collegial people stepped up to lend their expertise to the board of education and help the school administration to uphold excellence in our schools. Yes, challenges from opposition candidates arose from time to time, but they were few and far between.
But recently these challenges have become so frequent as to undermine the entire system.
Why now? It's really not clear. Is something amiss at our schools? Is the budget out of control? Have college admissions rates declined? Is the district losing faculty or administrators? Has morale fallen? The answer to all these questions, at least from my observations, is no. Yes we're in a pandemic, but the district has been responsive, flexible and has designed an e-Learning program that is already being modelled by other schools. The proposed budget increase is de minimis, kids have been admitted to the colleges of their choice and the district maintains its stellar reputation.
So again, what's the opposition about? The School Board Nominating Committee did their work and vetted and nominated two worthy candidates to join the board in July. I haven't heard a word against the credentials or reputations of either. They appear to have just the right skill sets to complement the board.
The truth is we can't identify a polarizing issue or policy that's dividing the community and would spur opposition to the non-partisan candidates. In fact, all three candidates support the school budget and urge you to vote yes.
All that's dividing us is a highly active political campaign by the opposing candidate who is sending out emails, letters and flyers and advertising to support her campaign. As a result, those who support the non-partisan system and their candidates are forced to spend time and money defending the candidates nominated by the SBNC. These same volunteers could be doing more to move the community forward and help those in need in these perilous times. Instead, they are asking for contributions to wage a full-scale campaign, simply to defend Scarsdale's unique form of governance that ironically is supposed to prevent divisive politics.
For the rest of us, who live here because the village is well run, it's truly tiresome to be on the receiving end of this hoopla. We all have a lot on our minds. The COVID pandemic, illness, death of loved ones, the resulting economic crisis and anxiety about our future all weigh heavy on my mind. I am sure you have your list too.
I don't need divisive politics in the place of refuge I am fortunate to call home; Scarsdale.
So when my ballot for school board and the school budget arrives in the mail sometime after May 27, I am going to vote for the two candidates nominated by the School Board Nominating Committee, Amber Yusuf and Bob Klein, and vote YES for the school budget.
Scarsdale is one of the only places I know where things are going in the right direction. Let's cast of a vote of confidence in the non-partisan system of governance for the Village we all love.
An Eyewitness Account of the Manhunt on Murray Hill Road: Suspect Caught
Details

Category: Around Town
Published:

27 May 2020

Written by

Joanne Wallenstein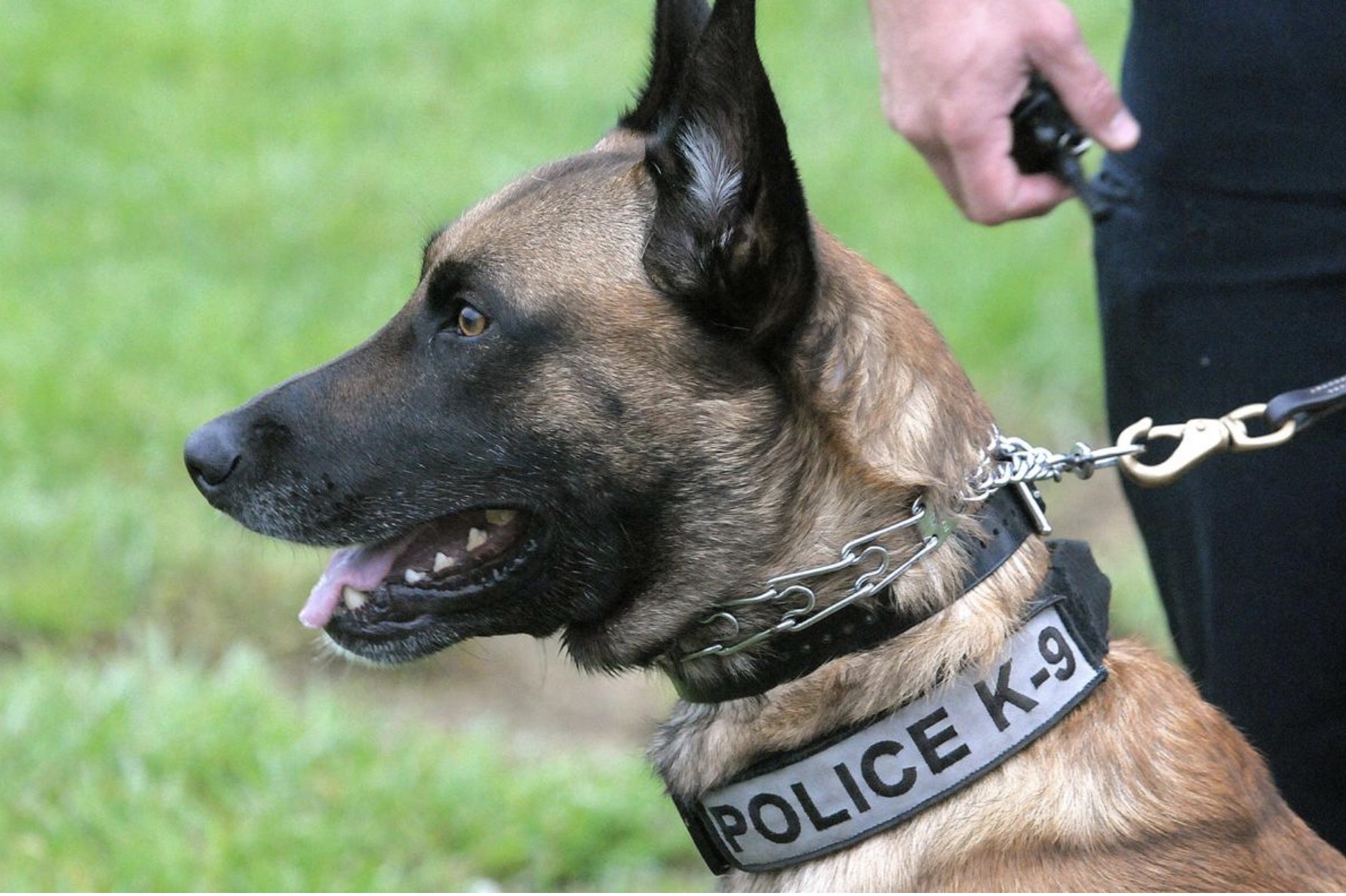 (Updated May 28) Police launched an extensive search of Scarsdale on Wednesday afternoon May 27 around 3:30. Residents reported many police cars patrolling Murray Hill Road and Mamaroneck Road. According to a press release from the Village, there was an active investigation going on involving a stolen vehicle. Helicoptors were overhead and police dogs were actively searching.
Here is an eyewitness report of the incident from an observer on Murray Hill Road.
A man driving a stolen car pulled into the driveway of a home on Murray Hill Road and exited the car. At the time, a dog was missing in the area and a resident was searching for his lost dog. Thinking that the man in the car had something to do with the missing dog, a young boy exited the house on Murray Hill Road and spoke to the suspect, who was described as having dreadlocks.
As the two were talking police drove up and the suspect fled on foot behind the house, running toward Birchall Drive and the Scarsdale Middle School.
At that point, police converged on Murray Hill Road, an aviation unit was summoned and a canine unit was called to search for the man. Residents reported helicoptors swarming overhead.
At 5:58 pm, Scarsdale Police Chief Andrew Matturo confirmed that the suspect was caught on Morris Lane and turned over to County Police. Matturro does not know where the car was stolen from but assured the community that he was the only suspect and there was no danger.
An earlier press release from the Scarsdale Police said, "Both Scarsdale and Westchester County Police are on-scene, including a canine unit and helicopter support, aiding in location of the suspect, now on-foot. Area residents are requested to immediately report any suspicious person or activity by dialing 911, or 914-722-1200 if calling by cell phone.