Committee for Historic Preservation Weighs Next Steps Following An Illegal Demolition
Details

Category: Real Estate
Published:

01 December 2021

Written by

Sophia Albert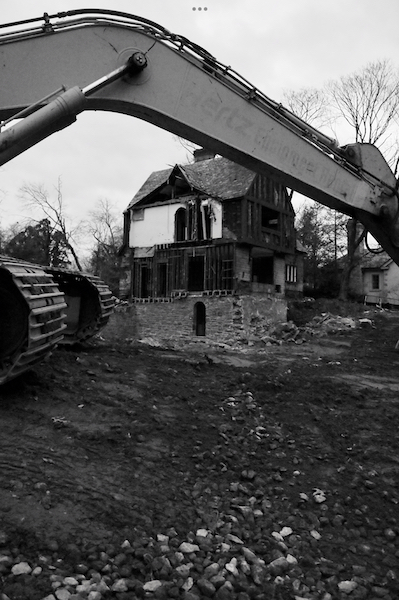 Work continues at 41 Hampton Road after a developer razed half of an historic home.After developer Eilon Amidor all but destroyed a historic home at 41 Hampton Road in Fox Meadow, what is to become of the remaining ruins of the property? Should the battered portion of the home be preserved and incorporated into a new home or should the developer's application to raze the remaining portion be approved?
That was the subject of a hearing of the Scarsdale Committee for Historic Preservation (CHP) at their November 30, 2021 meeting via Zoom.
To open the discussion Committee Chair Adam Lindenbaum gave a recap of how the historic 1920's Tudor designed by noted architect W. Stanwood Phillips had been bulldozed without the permission of the committee, while an application to raze it was pending on the committee's agenda.
According to Lindenbaum, in June 2021, Developer Eilon Amidor filed an application to take down the entire house. At the time the home was owned by Stewart Hung, and Amidor was the contract vendee. Amidor's application to the CHP did not disclose the name of the architect, W. Stanwood Phillips, though it is the responsibility of the applicant to investigate the history of the home.
The Committee did some research and determined that the home was the work of a master architect, which is a criteria for preservation, and therefore adjourned their decision on the application to give Architectural Historian Professor Andrew Dolkart time to make a determination on whether the home warranted preservation. In July, the committee reconvened with only five members present.
Dolkart's memo was reviewed and he found that the home warranted preservation on the following criteria:
1. The home is the work of a master as it was designed by architect by W. Stanwood Phillips, a noted architect who was "closely involved with creating the character of the Village.
2. The home is the "quintessential Scarsdale home," and part of the "broad pattern of Scarsdale history.
3. The home embodies the "distinctive characteristics of an English Tudor Revival style house and uses the style "in an extremely creative manner to create a fine example of the middle-class suburban architecture that distinguishes Scarsdale.
At the time, it looked like the committee would vote to preserve the home on the basis of Dolkart's opinion. However, the committee adjourned the decision to their next meeting so that the applicant would have the benefit of a decision by the full committee. Lindenbaum said, "But before we could vote, Amidor announced he would go to the Board of Architectural Review and apply to build a home in front of the existing structure. Amidor said he wanted to be upfront and did not want to use the "salami" method. He said if the CHP denied him, he would go to the trustees."
In August, the owner of the home, Stewart Hung, filed an application with the Board of Architectural Review to demolish a portion of the home (Amidor claims it was 41%) and build a 9,000 square foot home that incorporated a portion of the original home. In his demolition plan he states he will remove the "exterior stucco, beaming and brick." The BAR approved his application, though the application to demolish the house was still pending before another board, the Committee for Historic Preservation.
A provision of the Scarsdale code prevents the demolition of a home while an application is pending before the Committee for Historic Preservation, and also dictates that a ruling from the CHP supersedes any other building permit.
It reads, "Notwithstanding any inconsistent provisions of the Code or of any rule or regulation concerning the issuance of building or other permits, no person shall carry out any demolition of a structure which the Building Inspector has referred to the Committee as a potential historic building without first obtaining a certificate from the Committee or Board of Trustees as provided in §§ 182-7 and 182-11 or a written statement from the Committee that the structure does not meet the criteria set forth in § 182-5 and is not an historic building. The certificate required by this section shall be in addition to and not in lieu of any building or other permit that may be required by the Code or any state law or regulation.
Amidor claims to have had no knowledge of this provision. He defended his actions by claiming that after the second meeting of the CHP he went back to the drawing board to design a home that integrated the remaining portion. However he now claims that the building is structurally unsound, the foundation is rotten and it poses a safety hazard.
Lindenbaum asked the developer, "Why didn't you come to us before you demolished it? Why did you go forward with it without coming to the committee?" To which Amidor replied, "I did everything that the code allowed me to do. I did not think that I would have to demolish it. I did want to preserve this."
Turning to the committee Lindenbaum said, "This is a new application at this point. Do we look at what sits or do we look at what was two months ago?"
Jonathan Lerner suggested that the Village needed to re-examine their preservation laws and perhaps require a higher percentage of a historic home to be preserved. He noted the lack of communication between the Committee for Historic Preservation and the Board of Architectural Review.
About the process, Kevin Reed said, "This was a deliberate circumvention of the committee. I think he knew he would not have the votes to demolish the home -- if he got a denial he would have to present this to the BAR." About the site he said, "They have knocked down all the trim and any attractive elements of the house. This was designed to create a fait accompli. I don't believe the code should allow that kind of circumvention. The spirit of the code is not served."
Responding to Lerner's point that the code needed amending, Reed said, "It is not necessary to amend the code. It was designed to prevent this. You give people license to do what was done here."
Thomas Schroeter said to Amidor, "You wanted to tear it down because you said it sat too high on the property. The new plan is exactly the same?" Architect Sostre responded, "We took it four feet forward." To which Schroeter said, " You said, we are going to do what we want."
Mark Behr said, "There is no preservation – you are building something in front of it. We didn't take a vote and they did exactly what they said they were going to."
Lerner asked if work was ongoing at the property to which the developer replied, "we are laying the footings for the new portions."
Several speakers from the community spoke. Lisa Beck of Chesterfield Road who lives in another Tudor designed by W. Stanwood Phillips questioned Amidor's application, the ownerships of the home at the time of the multiple applications and the process which subverted the CHP.
Joanne Wallenstein said, "The main point is that there is a law in writing that prevents this, and the developer violated the law and the spirit of our preservation laws. This is not the first time this developer has deceived the Village and the residents of Scarsdale. He did an end run around the process.
Take a look at the proposed design The house that is approved by the BAR bears no resemblance to the existing structure – it is not a renovation or update on a historic home – it is another McMansion. Almost 10,000 square feet replacing a home less than half that size. Why did he also destroy the gates, the entry and the circular drive? The dramatic entry was integral to what made it historic.
Why should he be permitted to make a handsome profit on his misdeeds.
The only remedy is for him to reconstruct the house as it was. Otherwise you are sending a signal to Amidor and others of his ilk that they can do what they like to maximize their profits.
Chair Adam Lindenbaum suggested that the committee gather more information and adjourn the decision until their next meeting on December 14, 2021.
In the interim he asked Amidor to update his application to include the name of the architect of the original property.
About the developers claims that the remaining structure was unsound and unsafe, he asked Frank Diodati from the Building Department who should do an assessment. Diodati said that the applicant was required to retain a licensed engineer to do the inspection and that the Building Department would verify their findings.
Last, Lindenbaum suggested that the Committee request another opinion from Professor Dolkart on next steps, given the destruction of the original house. Should it be saved or should the committee set conditions for the construction? Should the committee apply the criteria for historic preservation to the remaining portion of the house?
Commenting on the bizarre circumstances, Lindenbaum said, "This is about as far from the normal course as anything in my time here."
The committee voted six to one to adjourn the decision until their next meeting.
Visibly angered, Amidor said, "I am preserving my right to claim hardship – and I will have a claim against the Village too. I have two clients who want to buy it provided I can demolish the whole house."

Sales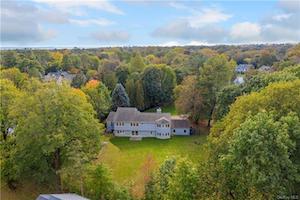 197 Mamaroneck Road
Convenience, privacy and a spectacular backyard await you at this sun-drenched Heathcote home on a level, fenced acre with plenty of room for a pool, sports court and for kids and pets to run and play. The long double-wide driveway leads to an impeccably maintained contemporary split with 5 bedrooms, 4.5 baths and a flexible layout perfect for everyday living. Highlights include: floor-to-ceiling windows on the 1st floor bringing in tons of sunlight and nature; large eat-in kitchen with stainless steel appliances, vaulted ceiling and sliders to the backyard; large master suite with 4 closets (2 walk-in) and ensuite bathroom; private 3rd level bedroom perfect for an office or playroom; large lower level that includes a spacious family room w/sliders to the back, a bedroom with full bath and 2 more bedroom options (in addition to the other 5) currently used as an office and gym. Furnaces and air conditioning condensers replaced in 2018. Close to Elementary and Middle School, shops and worship.
Sale Price: $2,000,000
Assessed Value: $1,750,000
Real Estate Taxes: $44,411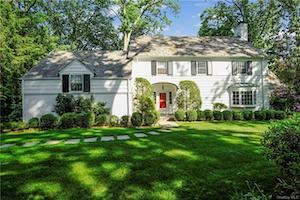 137 Griffen Avenue
137 Griffen Avenue is set on a beautiful tree-lined street set between two world-renowned golf courses. This lovely Colonial sits privately behind a stone wall on .50 acres with colorful flowering trees that bloom from early Spring through the Summer. Over 3000 interior square feet means space for everyone! The home has an eat-in kitchen, living room/fireplace, dining room, sunroom and guest powder room, plus large family room and a master bedroom with a large walk-in closet and large bathroom with double sinks, separate shower and Jacuzzi. Two additional bedrooms upstairs. Lower level is walk out with playroom/fireplace and a separate laundry room. Two car garage, central air, many upgrades. This home was originally a five-bedroom and can be converted back.
Sale Price: $1,295,000
Assessed Value: $1,284,000
Real Estate Taxes: $32,019
43 Ferncliff Road
Charm abounds in this sun filled Scarsdale Tudor on an oversized level lot within steps to elementary school. A welcoming center hall leads to classic layout that offers ideal living space including a gracious living room with gas fireplace, new powder room, sunroom/office with oversized windows and French doors to private rear patio. The dining room has beautiful custom built-ins that lead into kitchen and mudroom area that leads to attached garage. The 2nd floor boasts a large primary bedroom with an en-suite bath and walk in closet, plus 2 additional bedrooms and a hall bath. On the 3rd floor, there is a bedroom and large bathroom. Hardwood floors and updated windows throughout. The private backyard and side yard with mature plantings will be the site of endless bbq's and outdoor fun. Enjoy suburban living at its finest with a remarkably convenient location close to schools, train, shops, restaurants and more.
Sale Price: $1,255,000
Assessed Value: $971,000
Real Estate Taxes: $24,499
Featured Listings


99 Catherine Road
Scarsdale, NY 10583
Attention to detail is evident throughout this Alisberg Parker designed and renovated six-bedroom home, situated on a tranquil cul-de-sac in the Heathcote section of Scarsdale, on a level .55 acres. The living room has a wood burning fireplace, the dining room can comfortably accommodate large and intimate gatherings; powder room, butler's and separate food pantries, chef's kitchen is a central hub with an abundance of counter space, center island, desk and breakfast area opening to both a raised stone patio and also family room with built-ins. Up a few steps from the foyer is an office with built-in desk and closet (possibly a seventh bedroom), bedroom, hall bathroom, and master bedroom with lots of closets and renovated bath. On the second level are two bedrooms each with their own bathroom, bedroom with vaulted ceiling, bedroom and hall bathroom. The lower level playroom has a door to driveway, down to fabulous gym with windows, two temperature controlled wine cellars (3000 bottles each), laundry room, bathroom, and storage. 1495 square feet included in lower level.
Learn more here.
Listing Price: $2,245,000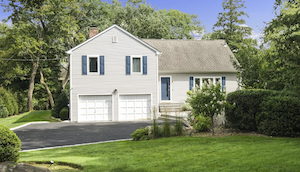 111 Evandale Road
Scarsdale PO/Edgemont, NY
Recently renovated, this chic Split Level home at the end of a very tranquil street features over half an acre of level, extensively landscaped property. Stunning open layout and large windows bring the outdoors in. The first level boasts a fantastic, expansive and sun-filled open-plan kitchen, dining, living room with a premium kitchen, ample space to enjoy everyday family living and gracious entertaining. The family room features a wall of modern, built-in storage, a large seating area and sliding doors leading to the patio and private yard. The second level includes three spacious family bedrooms with one en-suite full bath and one hall full bath, both renovated, and a laundry room, linen closet and utility closet. Up a short flight to a private primary bedroom with a luxurious en-suite bath with oversized shower and double vanity plus two walk-in closets. The lower level contains a bright playroom with sliders to an additional patio, powder room, mudroom and access to the two car garage. There is a clean sub-basement with a large storage room and utilities. The yard was recently planted with a significant number of new trees, large shrubs and perennial gardens and affords great privacy at the end of this street. This home also benefits from membership at the Scarsdale Farm Road private pool next door for an annual fee. Move-in ready and within easy walking distance to the Greenville elementary school and the bus line to the Scarsdale Metro North train station. Do not miss this wonderful opportunity in the Edgemont school district.
Learn more here.
Listing Price: $1,425,000
Open Houses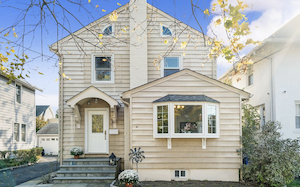 46 Webster Road
Scarsdale PO/Eastchester, NY
Open house Sun Dec 5, 12:00PM - 2:00PM
This charming two-family colonial is conveniently located in the heart of Eastchester, just steps away from shopping, entertainment, supermarkets, fine dining, Greenvale elementary and public transportation. Both units boast hardwood floors throughout. A spacious living room with wood burning fireplace, large sunroom/sitting room, sun-filled bedroom, open flow kitchen & dining area, and door to the private backyard & patio complete the first level. Second floor offers a spacious bedroom and living room, full bath and kitchen. Laundry located in the full basement. Perfect for the extended family or an income-producing property. Enjoy Cooper Field playground just one block away and resident discount at Lake Isle Town Club with golf, tennis and multiple pools! This home has so much to offer!
Learn more here.
Listing Price: $725,000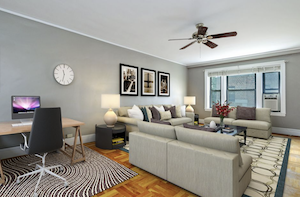 127 Garth Road Unit#5F
Scarsdale PO/Eastchester, NY
Open house Sun Dec 5, 2:30PM-4:00PM
Elegant Pre-War Tudor building offers a spacious one-bedroom apartment within walking distance to Scarsdale Metro North, great shops and restaurants, and the Bronx River Trail for running and biking - easy living at its best! This bright and airy unit boasts a large entrance hallway with walk-in closet, high ceilings and hardwood floors throughout. Generous living room will accommodate an area for dining or a great home office for remote workers. Enjoy the open flow to the eat-in kitchen featuring stainless steel appliances. Large bedroom with plenty of closets and brand-new bathroom walk-in shower. Take a break on the large outdoor private patio. Storage unit and bicycle room located in basement. Waitlist for garage. Free street parking with permit from the town of Eastchester. Eligible for Lake Isle Golf/Tennis/Pool Club membership. Gracious Eton Hall on a beautiful tree-lined street.
Learn more here.
Listing Price: $189,000
Shop the 'Dale for Holiday Gifts, Eats and Experiences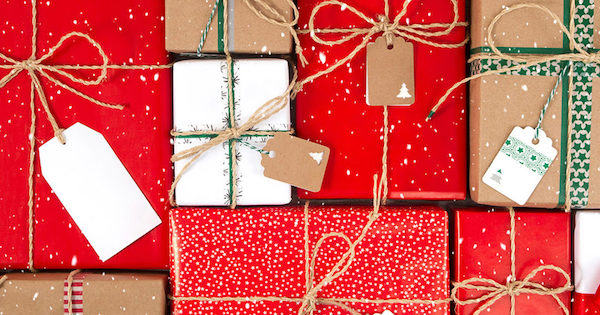 The holidays are early this year, with Hanukkah on the heels of Thanksgiving and Christmas just a few weeks away. Local retailers, restaurants and spas are ready to help you enjoy the season with great gifts, aromatic scents and festive eats for holiday celebrations. Not sure what to buy? Consider a gift card for books, crafts, dinner, music lessons, a spa treatment or a Dale Dollars gift card, to be used at local businesses.
This Friday night, December 3, the Village will host a tree lighting from 5 to 7 pm in Scarsdale Village with Christmas carolers, hot cocoa, and a visit from Santa. Bring the family to ring in the holiday season. Also, from now through December 6th, send your letters to Santa with holiday gift requests. Drop off these letters at special mailboxes you'll find at Chase Bank on East Parkway, at the Post Office on Chase Road, in front of Metro Deli on Palmer Avenue and at Village Hall. Find details for these events here:
Here's what's in store in Scarsdale: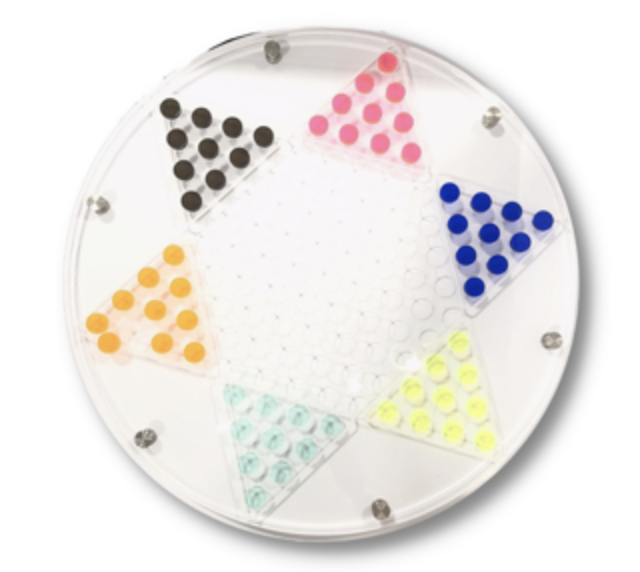 Current Home: Home is where the love is this holiday and Current Home has exactly what everyone needs to make time at home special. Current Home is the go-to destination for a large selection of games the whole family can enjoy.
Family fun always makes a great gift. This new neon acrylic Chinese Checkers is a great twist on an old favorite: $320
This rainbow bookset is a current home exclusive. Each book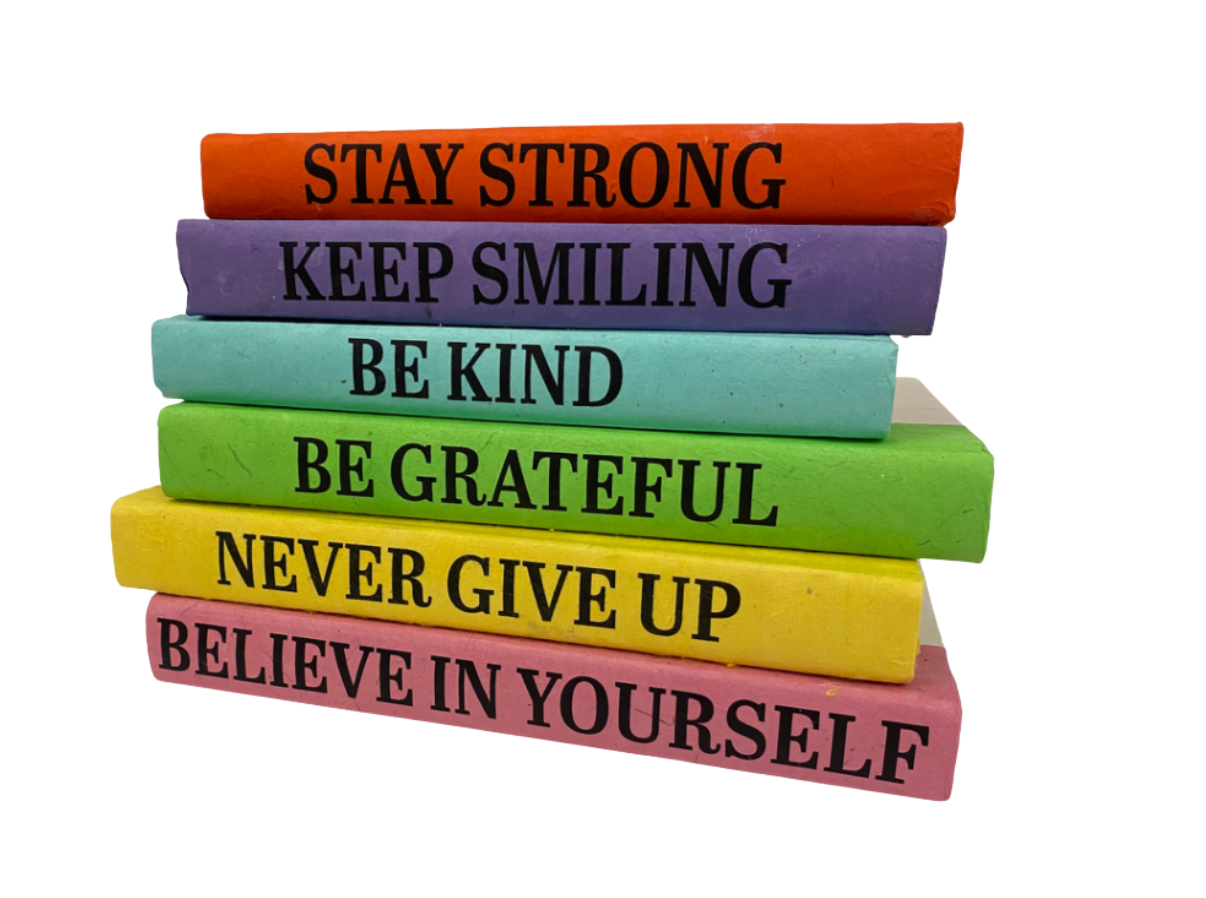 has an uplifting words that will keep everyone inspired. Bookset $250. Current Home, 1096 Wilmot Road, Scarsdale, NYC: 1189 Lexington Avenue, New York, NY


Greenwich Medical Spa: This season, let our nationally recognized team provide you with award-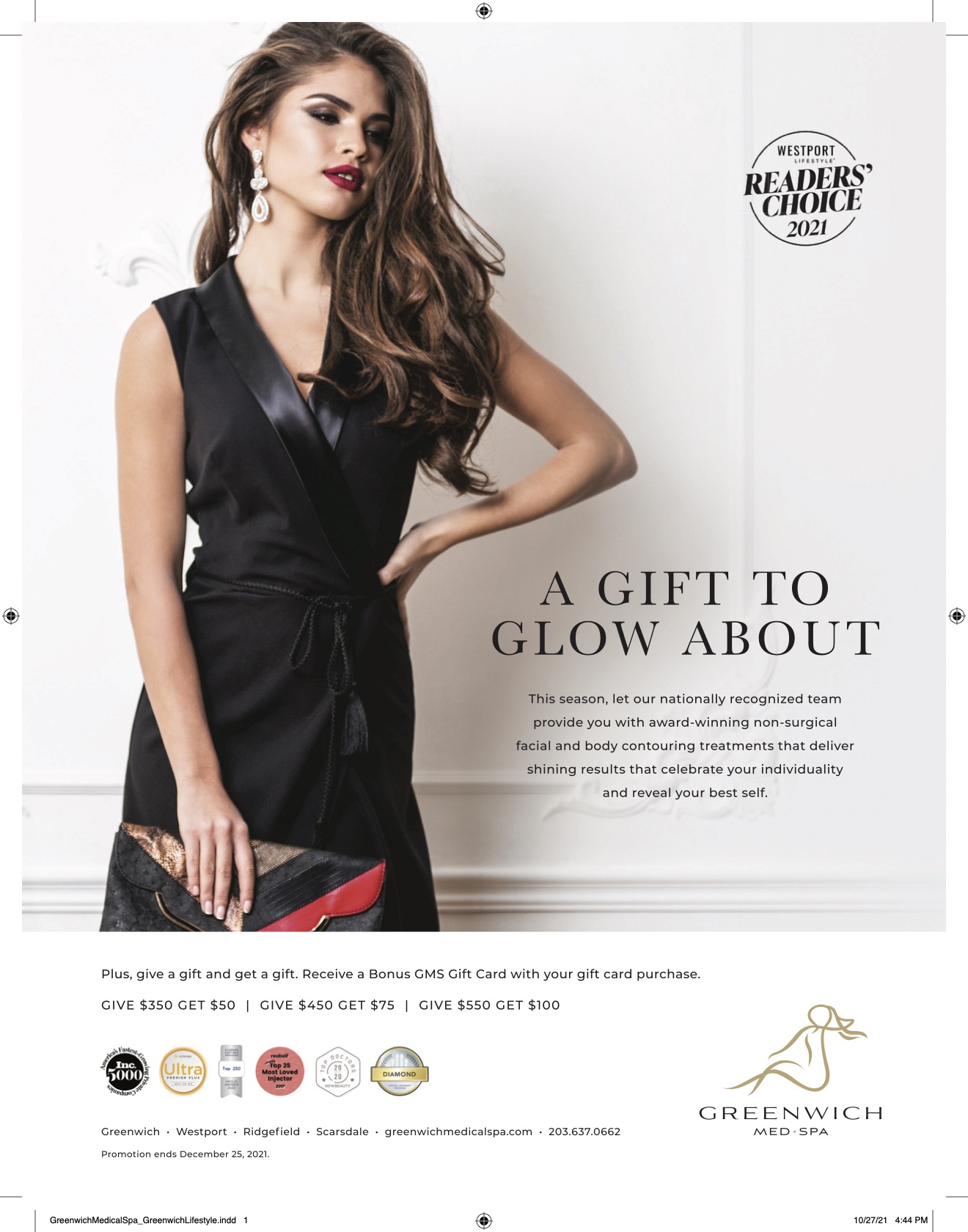 winning non-surgical facial and body contouring treatments that deliver shining results that celebrate your individuality and reveal your best self. Greenwich Medical Spa, 1132 Wilmot Road, Scarsdale, 914-722-6869, www.greenwichmedicalspa.com
Holsten Jewelers knows the purchase of fine jewelry begins with trust. For 109 years, the Holsten name has been synonymous with elegant design, fine craftsmanship, integrity and impeccable service. Holsten Jewelers prides itself on its service department, an in-store jewelry and watch repair center, appraisals and ear piercing.
We offer an array of high-end bridal vendors for engagement rings and wedding bands. Our fashion jewelry lines range from everyday looks to show stopping designs. We are a gift destination for glassware, frames, religious and home décor. Hours: Tuesday through Saturday, from 10 a.m.to 5 p.m., Thursday to 6 p.m. Holsten Jewelers, 5 Harwood Court, Scarsdale, (914) 472-4554, www.holstenjewelers.com.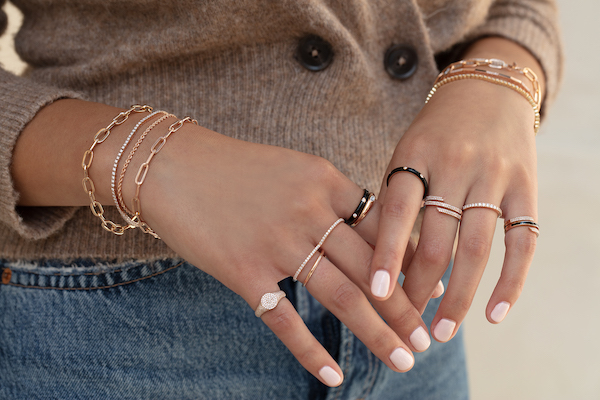 Eastchester Fish Gourmet: This holiday season, let Eastchester Fish Gourmet cater your holiday celebrations. Our holiday menu includes many of the favorites from our restaurant and more... shrimp cocktail platters, parmesan encrusted cod, lobster, poached salmon platters, mini crab cakes, baked clams, paella, clam sauce and more. See the holiday menu here.


Looking for the perfect gift? Click here to order a Gift Card online - they never expire! Eastchester Fish Gourmet, 837 White Plains Road, Scarsdale, (914) 725-3450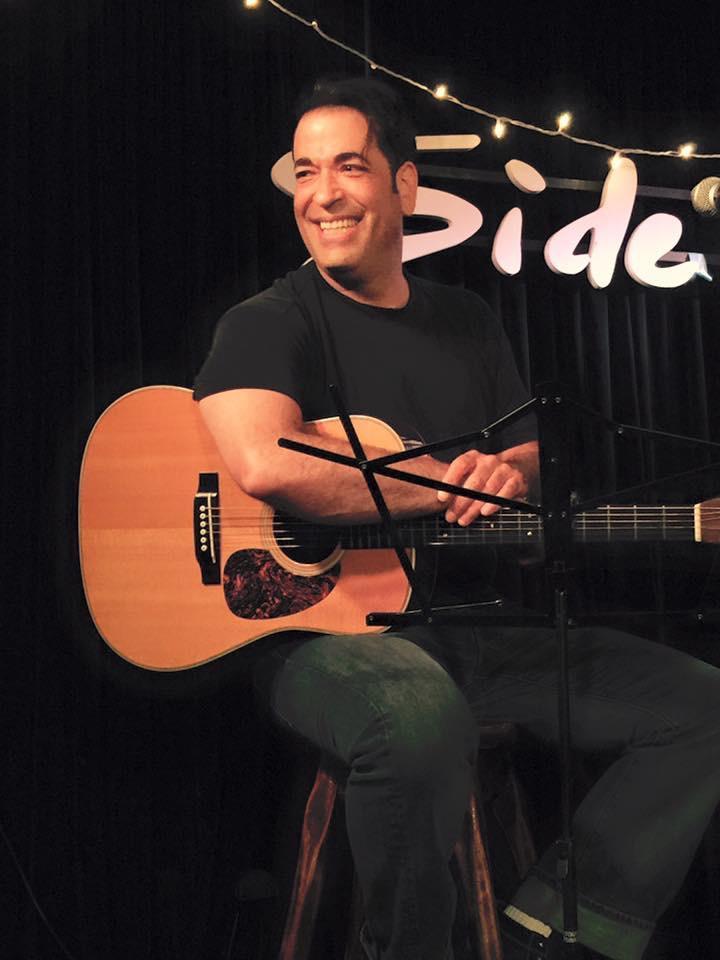 The Rock Academy: This season give the gift of music with a gift certificate for private music lessons that are both virtual and socially distanced on guitar, bass, drums, keyboard and vocals. The Rock Academy, led by Chris Mongiello, encourages students to love music by teaching each and every student the songs they want to learn. We've been teaching in students homes from the children to the parents. Sometimes even grandparents! Do you want to write a song for someone? We can help! Contact us at (914) 560-4172 or (877) 791-1979 and visit us on the web at TheRockAcademy1.com.
The Eye Gallery of Scarsdale invites you to check out the latest sunglasses and eyewear for this holiday season! With new styles from Chanel, Chrome Hearts, Jacques Marie Mage, and Barton Perriera you will never run out of options for holiday gifts this year! And while you're in town make sure to make an appointment for your annual eye check-up. Eye Gallery of Scarsdale, 8 Spencer Place, Scarsdale, (914) 472-2020.
ScentFluence Aroma Design Studio: Whether you're looking for a night By the Fire, a walk through the Winter Pine, or the spa-like calm of a soothing Green Tea, ScentFluence has an aromatic scent to enhance and bring a sense of joy and well-being.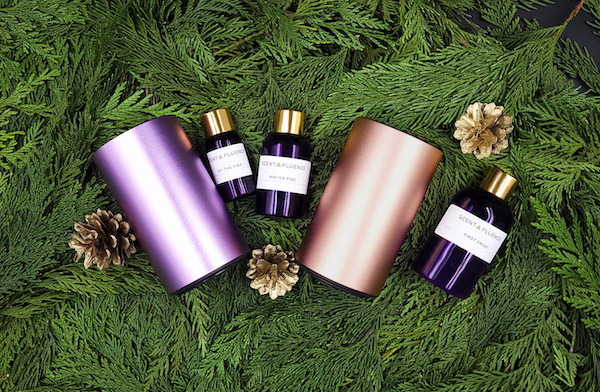 ScentFluence has a scented sensory something for everyone; diffuser gift-sets, 65+ unique diffusible scent oils, candles, soaps, lotions, room sprays, and more. Great teacher gifts, host gifts, and corporate gift options that inspire conversation.
For a unique gathering spot for friends or colleagues this holiday season, host a private in-studio Scent-Event. Learn about the power of scent, play games, reconnect, and more. Contact caroline@scentmarketing.org or 914-338-5070. December Hours: Tues-Fri 11am-5pm, Sat 10-5, Sun 12-5. ScentFluence, 22 Harwood Court, Scarsdale.
I Am More Scarsdale is a unique women's retail boutique in Scarsdale Village, featuring the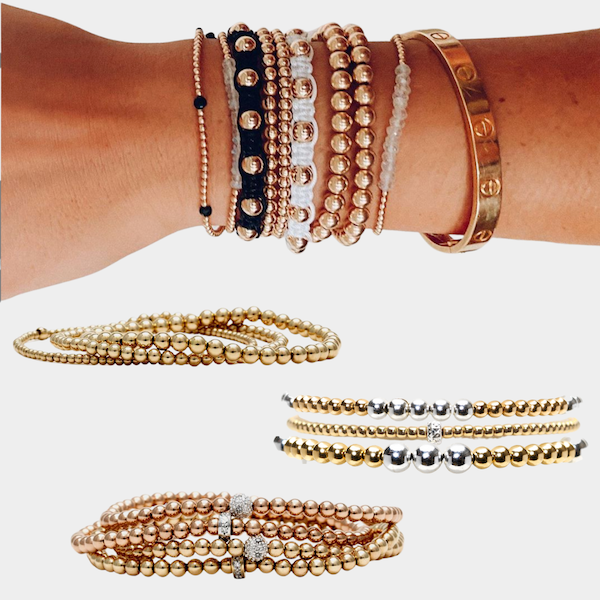 hottest new trends in fashion, accessories and jewelry.
Karen Lazar Bracelets: Karen Lazar's 14k gold-filled bracelets are versatile and can be dressed-up or dressed-down. They look amazing with a watch, bracelet, or in a stack, and they can feel both bohemian and classic. The bracelets also give women that opportunity for a quick fix—something new and shiny that you can add to your existing collection. Prices range from $48-$95. (Diamond collection $$). 10% discount offered on stacks of 5 or more bracelets.
Evolg Gloves: No More Cold Fingers While Texting! Voted as Oprah's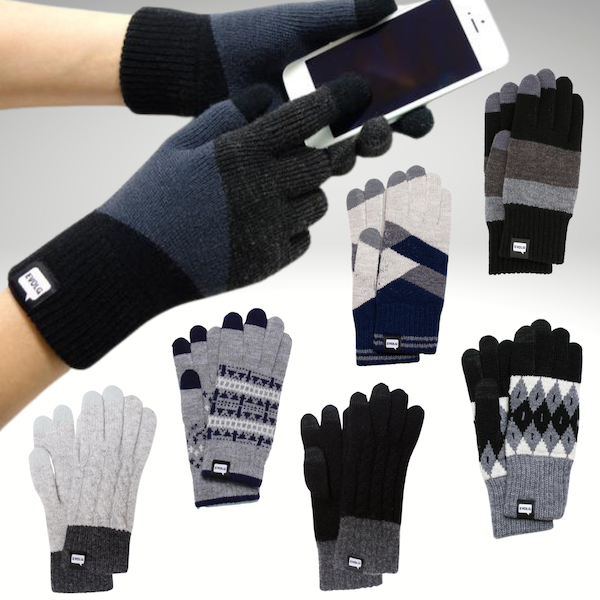 Favorite Things for 2021 our EVOLG Glove collection, all touch screen capable, is the perfect gift this holiday season. $35-$150. I Am More Scarsdale, 6 Spencer Place, Scarsdale, 914-723-6673 (MORE).
Bronx River Books: Get your Season's Readings at the neighborhood bookshop. Over 15,000 different titles currently in store. Hundreds of thousands more available within three days by special order. Plus jigsaw puzzles (168 designs), bookish gift items, and gift certificates. In-store and website shopping. Bronx River Books, 37 Spencer Place, Scarsdale, 914-420-6396.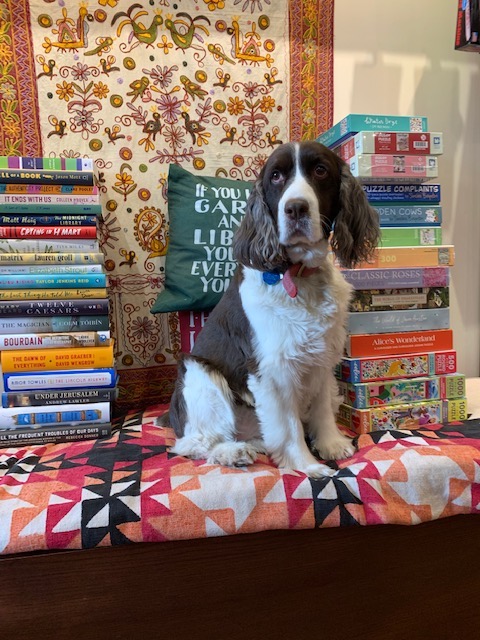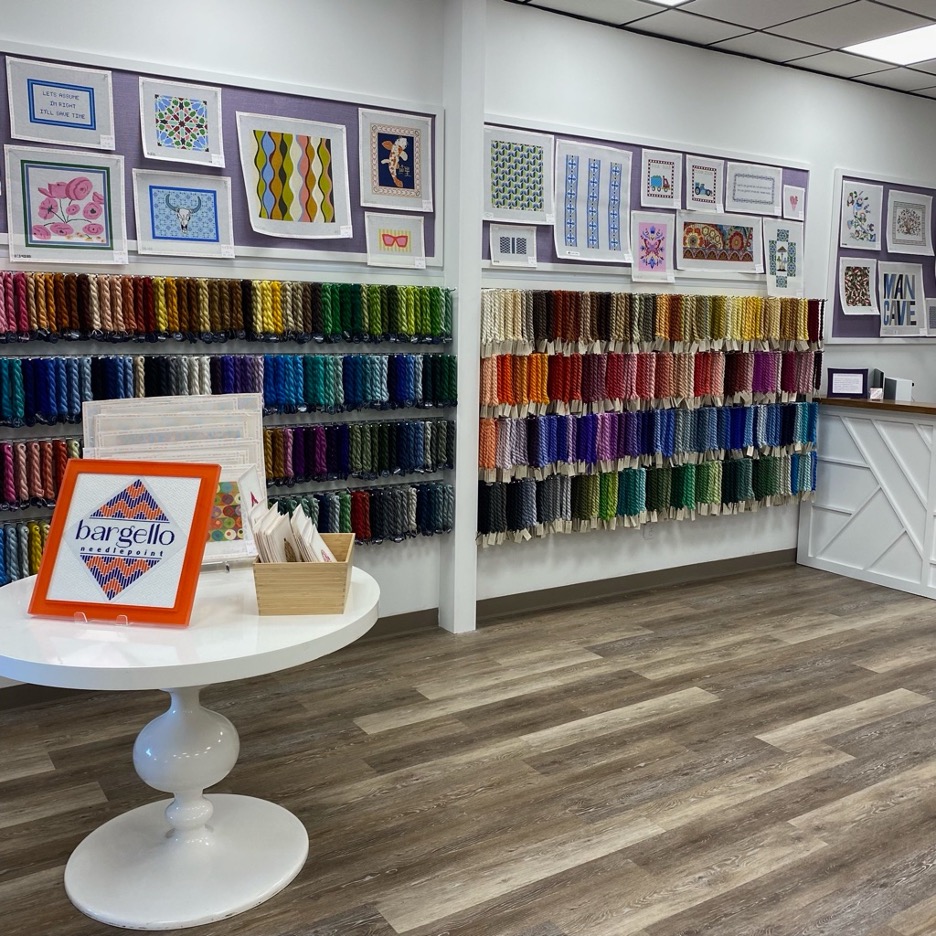 Bargello is a new needlepoint shop in Tuckahoe featuring a selection of chic, curated canvases for stitchers of all levels. We carry a wide selection of gorgeous fibers and all of the necessary accessories. Beautiful gift certificates available. Bargello Needlepoint, 24 Columbus Avenue, Tuckahoe, 914-361-1014, @bargelloneedlepointny
Private Chef: Rajni Menon-an Electrical Engineer turned Chef specializes in private chef services for your special occasions. She is a Scarsdale resident and she caters to small dinner parties(max-10) where she provides a 3 course plated meal in the comfort of your home. You can spoil your loved one with a nice Romantic Dinner for 2, have a Couple's Date Night for 4, or a larger dinner party up to 10 guests in the comfort of your home. Gift cards for a private chef experience is available for purchase. Visit www.creativerajni.com for menu and other details.
SBA Dale Dollars: Not sure what to buy? Then give them a 'Dale Dollars eGift Card, a community-based digital gift card that makes it fun and easy to keep spending local.
Purchase a 'Dale Dollars eGift Card here to use at any of the participating shops in the neighborhood. With this card, you can write a personal message and send it to family, friends and colleagues via email, text, or physical copy. Recipients can choose to spend it at one of many participating merchants in Scarsdale —or mix it up and spend flexibly at multiple locations.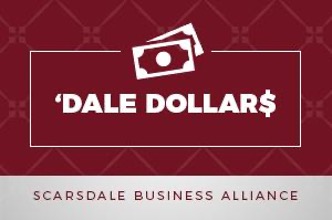 All-digital and always available on your phone, the 'Dale Dollars eGift Card is great for the holidays, birthdays, teacher appreciation, coach gifts, or just to show your appreciation to a friend. Now you can give back to the community while you celebrate the holidays and special occasions!
Holiday Crime Prevention Tips from the Scarsdale Police
Details

Category: Neighborhood News
Published:

01 December 2021

Written by

Joanne Wallenstein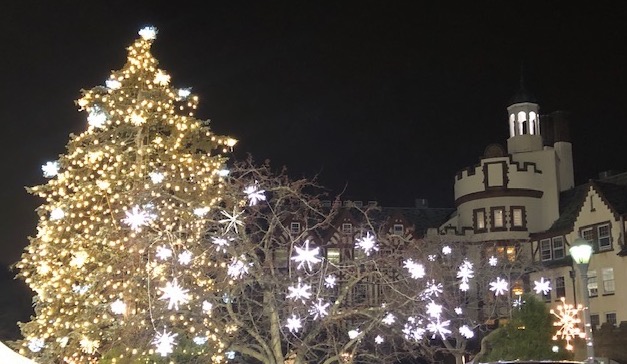 The Scarsdale Police Department, in partnership with the community, want you to help make the Village a safe place to live, work and visit. The Scarsdale Police Department makes the following recommendations to residents to assist in preventing home burglaries and other crimes during the upcoming holiday season:

• Make your home appear occupied. Leave lights or televisions on timers when you are out.

• Use motion sensing exterior lighting and keep the perimeter of your home well lighted. The smallest light may be a deterrent to prowlers.

• Consider investing in a camera surveillance system – and advertise that your home is protected by video surveillance.

• Make your home more difficult to enter by increasing exterior security.

• Always turn your alarm system on when you are away. This includes second-story alarm sensors.

• Keep all exterior doors locked, using deadbolt locks. Keep your garage door closed and locked.

• Always lock your vehicle whether it is parked on the street or in your driveway. Do not leave valuables or your keys in the vehicle when it's unattended.

• Don't allow daily deliveries of mail, packages or other items to build up while you are away. Arrange with the Post Office to hold your mail, or arrange for a friend or neighbor to collect them regularly.

• Be an observant neighbor. Immediately notify the police of any suspicious activity in your neighborhood. Be vigilant and aware of your surroundings.
After Thirty Years on Death Row, Anthony Ray Hinton Tells His Story to Scarsdale Students
Details

Category: On Our Minds
Published:

27 November 2021

Written by

Sydney Piccoli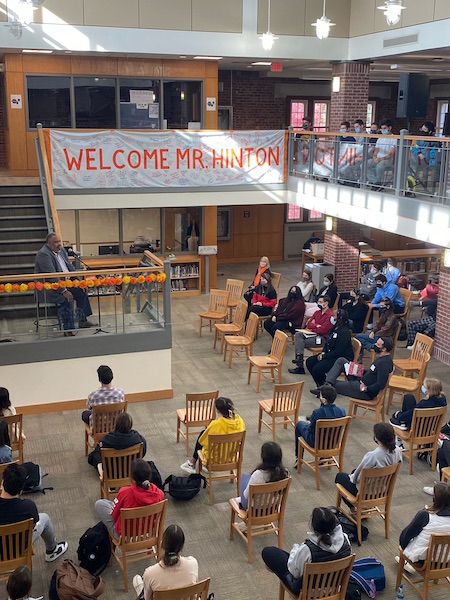 A man who spent 30 years on death row in Alabama, after he was wrongly convicted of murder, visited Scarsdale High School on November 17, 2021.
Students had the chance to meet Anthony Ray Hinton during fifth period which was split into three sessions to allow visits with Hinton in the Scarsdale High School library, where he spoke for a short period of time and then opened the room up to a question and answer session. Although many Scarsdale High School classes wanted to attend, the facilitators of the day's events had to limit the in-school field trip to only the most relevant classes as Hinton could only stay at SHS for a few hours. Some classes that were able to go were AT Government, Criminal Justice, and AT Art History among other humanity driven courses. In order to accommodate Hinton's presence, dozens of chairs were set up at a social distance in the library, both on the first floor and second floor, to maximize the numbers of students who could hear Hinton's words. Hinton was introduced by art teacher and advisor of SHS Innocence Club Beth Colleary and English teacher Kathleen McGreal, both of whom have extensive experience in the field of social justice. Scarsdale High School students wore yellow, orange, and red clothes to show Hinton that the "Sun Does Shine," which is the name of his best-selling book that journals the failures of the justice system and how to maintain hope in the most dismal of situations.
After a welcoming introduction, Hinton gave an impassioned speech, telling SHS students that when he was incarcerated, he started a book club which helped him maintain his composure through the years he was wrongly convicted. He discussed the power of having an imagination, which he would often use to escape during the hardest days he spent in prison. Hinton offered a connection to the contemporary world, shockingly asserting that racism is currently worse than when he was a child in Birmingham, Alabama. After a speech filled with inspiring and courageous sentiments, a few students asked Hinton questions; How did you keep faith while being incarcerated? What lessons did you take away from your experiences? How do you think we, as a world, need to combat institutionalized racism? Hinto answered that the key is simply going up to a stranger, especially one of a different race, and having a conservation. He told dozens of students and faculty that by doing so, you will discover how many similarities you have despite the apparent differences.
Hinton words resonated with the students and teachers who were lucky enough to be in his presence. "I really enjoyed hearing him speak in-person because I felt a lot more connected to what he was saying when it wasn't through a computer screen and also him answering the students questions directly made it a lot more impactful for me...I think everyone in that room was just as impacted by his word as I was which is pretty astounding," remarked SHS junior Charlotte Davis. "I really liked how personal it felt...and it felt like he was giving his story in a way that felt like he was giving advice to a friend. I think his words had the effect of collectively uplifting peoples' spirits," added SHS junior Akhil Srivastava.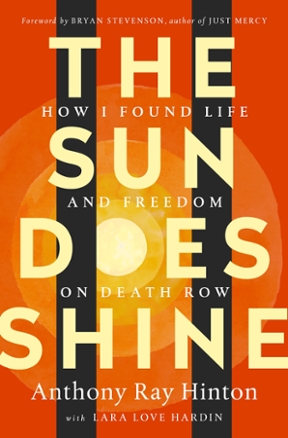 On SHS's annual Global Citizenship Day, SHS' students heard from the founders of Hudson Link, a non-profit organization that provides college education to those currently or formerly behind bars and seeks to create a positive impact. On Hinton's behalf, Scarsdale High School students collected fifty boxes of food filled with pasta, sauce, spreads, canned vegetables, and more to be donated to the individuals Hudson Link helps—in addition to food, the boxes contained other goods, including thermal gear (hats, gloves) and Scarsdale mementos. A singular bag of food can serve four individuals, so in-total SHS will help 200 people in-need this season.
Last year , during COVID-19, Hinton visited Scarsdale High School through Zoom, telling his story for the first time. The visit sparked impassioned discussion in classrooms all around Scarsdale High School about the social justice system and the importance of helping others. A local bookstore, Bronx River Books in the Scarsdale Village, even worked to promote Hinton's book The Sun Does Shine and offered signed copies to residents. Nearly a year later, Hinton made a special request to his assistant to attend SHS—this time in-person—to thank the students and teachers for hearing his story and supporting his mission to improve the lives of individuals across the United States.
Hinton's kindness and generosity can be a lesson for all ages— "Despair was a choice. Hatred was a choice. Anger was a choice. I still had choices, and that knowledge rocked me....I could choose to give up or to hang on. Hope was a choice. Faith was a choice. And more than anything else, love was a choice. Compassion was a choice," he writes in his book. As Scarsdale High School seeks to create change-makers, embracing a motto of Non-Sibi, it is heartwarming to see students foster such a close connection with activists like Hinton, but also with the greater community that needs our collective help.
Here's Georgie! An Energetic Wheaten in Fox Meadow
Details

Category: Pet of the Week
Published:

30 November 2021

Written by

Katy Goldman and Dara Gruenberg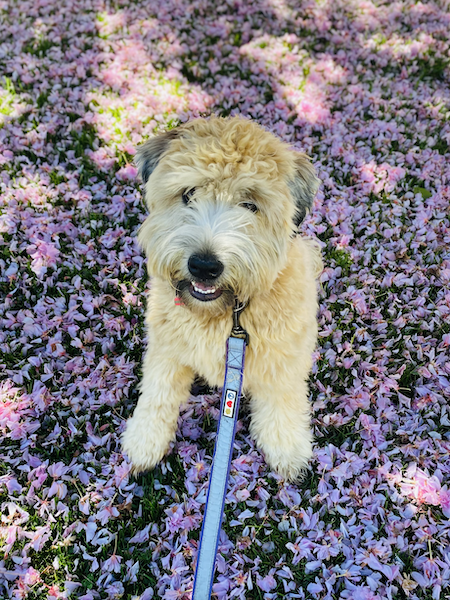 This week's featured pet is Georgie, a 1 1/2 year old Soft Coated Wheaten Terrier. She is a member of the Mulvey family. They got her from a wonderful breeder in Ottawa, Canada called Keepsake. Georgie's father is a well known Wheaten show dog who goes by the name of "Raise Your Glass".
Georgie is so much fun, full of energy, and can be a little naughty from time to time! Her favorite things to do are go for long walks in her Fox Meadow neighborhood, play in the backyard, and steal socks off the feet of her two brothers, Rhys and Knox. But the most fun she has is when someone leaves the bathroom door open...Georgie will grab the toilet paper roll and run around the house making a huge mess!!
Georgie makes the Mulveys laugh a lot, especially when she gets her "zoomies". Every now and then, she is overcome with a huge wave of energy and sprints around the house or yard in huge circles as fast as she can until she tires herself out.

Georgie is well known around the neighborhood from the many walks she takes. Her signature move, when she sees another dog coming down the street, is to lay flat on the ground and hold perfectly still until the dog gets close enough to say "hi" to.
Georgie lives with her mom, Colby, her dad Brendan, and her big brothers Rhys and Knox. They all love her and get a kick out of Georgie's big personality!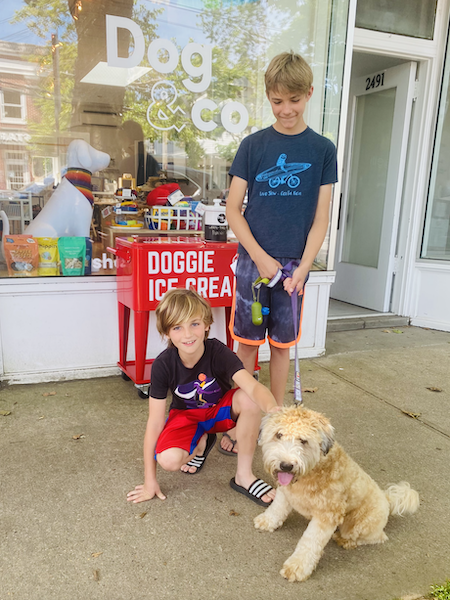 Georgie with Rhys and Knox
Oh Donna! Village Clerk Donna Conkling Retires After 20 Years in Scarsdale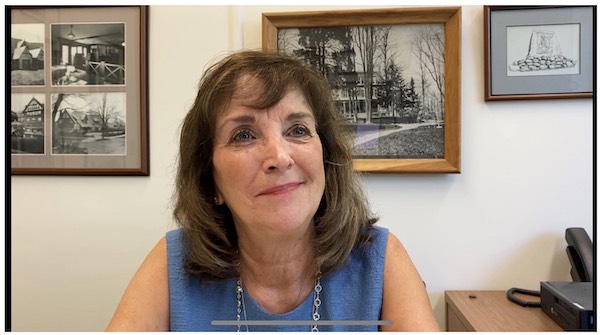 As Deputy Mayor Justin Arest said at Donna Conkling's last Village Board meeting on November 23, "she might be unreplaceable." Conkling, who has been the glue that held together Village Hall for the last 20 years, retired this week. In Conkling's own words, "the Village Clerk's office has the privilege of being the front desk of Scarsdale Village Hall," and due to her position she got to know so many residents on a personal level.
Beyond handling taxi and parking permits, dog licenses, birth, marriage and death certificates, Conkling had the pivotal job of managing all elections in accordance with NYS law. At times it wasn't easy. During contentious elections she found herself monitoring poll watchers, measuring the setbacks from the polling place for solicitors navigating complex regulations, the transition to automated voting machines and an ever changing roster of election sites. It could not have been easy but she rarely exhibited even the slightest hint of frustration.
She attended 20 years of Village Board meetings where she was responsible for recording the proceedings and publishing the minutes. That's a lot of late nights. She served eleven mayors, hundreds of trustees and swore in police officers, firefighters and 165 volunteers on boards and councils – every year!
Yet Conkling took it all in stride and seemed to enjoy it too. In a video about her job on the Village website Conkling said, "Being able to make a small difference is professionally and personally fulfilling."
At her last Village Board meeting Conkling received long overdue thanks for her years and years of service.
Mayor Jane Veron said, "Anyone who has met Donna knows that she is beyond compare. Always calm and steady, Donna is the behind the scenes engine that keeps Scarsdale running each and every day…. Donna fulfills all of her duties with grace and smarts. She is a font of information, understanding every nuance and detail of our Village, and she makes sure nothing falls through the cracks. Donna knows more than you could possibly imagine about Scarsdale Village, and she has been the constant through the ups and downs of Village life." … "You are exceedingly capable, warm and wise. You are understated in your countenance and yet overachieving in your results…. you have devoted your heart and soul to your job. You have that magic touch, and we have been blessed by your presence."

Randy Whitestone explained that he got to know Conkling during his many years of purchasing parking permits. He said, "She does her job efficiently and well… She has run elections flawlessly." Turning to Conkling he said, "You represent what's best in Village Government."
Lena Crandall said, "Donna I am going to miss you." Referring to an incident in 2016 regarding the filing of candidate nominee petitions, Crandall said, "If only I had listened more closely to the advice you gave me when I ran the CNC….Thank you for your many years of service to Scarsdale."

Jonathan Lewis called Conkling, "Efficient, fact based and prepared." He said, "We need more people like you in public service."

Karen Brew said, "You have been a consistent force within Scarsdale for 20 years and we are the better for it….It's always done with a smile. Thank you for so many years of exceptional service to the community."

Samir Ahuja agreed. He said, "Your impact is felt across Scarsdale. We will carry your legacy forward. Thank you for two decades of service.

Justin Arest joked, "I am going through the stages of grief. I didn't want to believe it at first – I think I may be at acceptance now. You are possibly unreplaceable." He recounted a meeting he had with Conkling not long ago regarding the Village's parking permit system. She suddenly remembered an elderly couple who always purchased a permit who she had not heard from this year. She made a note to reach out to them to make sure they were okay, saying, "There are so many wonderful people that live in this Village."

Village Manager Rob Cole read Conkling's lengthy job description and called her a "consummate professional." He said, "Her accomplishments are too many to list."

Resident Dara Gruenberg waited until late at night to comment. She said, "I have had the pleasure of working with Donna Conkling for the last several years in various capacities. She is warm, patient, so generous with her time, and always helpful. I don't think I fully comprehended how much territory the role of the clerk covers or how much responsibility Donna has until I interviewed her for the Advisory Council on Communications video series "Village Voices". If you aren't sure what the duties of the clerk are, watch the video. You will be blown away. Donna has her hands in everything that goes on in the Village. As an aside, Donna did the entire script from memory in just one take! It was extraordinary! Donna, I will miss our chats and miss seeing your smiling face — now smiling eyes —when I walk into Village Hall. I wish you all good things in your next chapter, particularly spending time with your beloved and accomplished daughter (and your husband too!) Thank you for your selfless dedication to our community. You are one of a kind, and I feel so fortunate to have had the privilege to work with you. You represent the best of what the Village has to offer its residents.

Madelaine Eppenstein thanked Conkling "for her commitment and service above and beyond." She said, "Congratulations on your retirement – it is a new beginning."

Mayra Kirkendall Rodriguez said, "I will miss you."

Choking back tears Conkling had the last word. She said, "How can I possibly sum up these past 20 years which have abolutely flown by? I have served 11 mayors and 38 trustees, attended at least 500 Village Board meetings and written just shy of 11,000 pages of Village Board meeting minutes (sometime to me it seems like it should be more than that.)
...The decision to retire was very difficult. I spent many hours struggling with the concept of retirement and leaving a job that I loved.
….There are so many people to thank – my colleagues in Village Hall -- we have always been like family and have always worked together as a team to strive to provide the best service to the residents of this Village, a huge thank you to the mayor and trustees who give so much of their time and energy, working tirelessly to keep Scarsdale the outstanding and unique community it is. And of course, my deepest thanks to the residents of Scarsdale, many of whom I will miss tremendously.
Finally, I want to thank all of you for putting your faith and trust in me to serve as your Village Clerk for so many years. My heart is full this evening of so many memories--I will never forget any of you; thank you for allowing me to be part of your lives as you have been part of mine. It has been and honor and a privilege."

With that, there was a standing ovation and a long round of heartfelt applause for a woman who was a friend to all in Scarsdale.