Burglars Steal $50k+ in Jewelry from Brookfield Lane and Innes Road; Porsche Stolen from Archer Lane
Details

Category: Today's News
Published:

13 October 2021

Written by

Traci Dutton Ludwig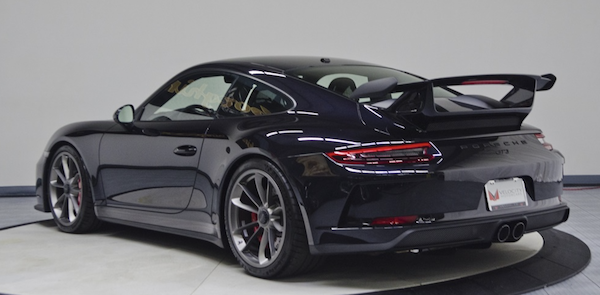 Burglaries: On Oct. 8, Innes Road residents came home and found their rear door broken. They discovered their house had been burglarized. Approximately $50,000 in jewelry, including diamond earrings, a diamond and platinum ring, a diamond pendant necklace along with personal documents were stolen.
On Oct. 8, a Brookfield Lane resident reported finding her second-floor balcony door window shattered and her house burglarized. Approximately $9,000 worth of jewelry, including earrings and a Movado watch, were stolen. Police are reviewing video surveillance as part of their investigation.
Car theft
Around 10 p.m., Oct. 5, a caller reported his friend's black 2018 Porsche 911 had been stolen from in front of his Archer Lane house, while the friend was over for dinner. It occurred within a two-hour time span. Stolen with the car were also $3,300 cash, credit cards, an EZ Pass and golf clubs valued at $4,200. The car was later recovered in New Jersey.
A 2020 Tesla was stolen from Forest Lane overnight. The theft was reported the morning of Oct.10. The car was later recovered in Connecticut.
Car break-ins
On Oct. 5, around 12:20 a.m., a caller reported seeing a few people looking into parked cars Farley Road near Greenacres Avenue. The alleged people were not there when police arrived.
On Oct. 10, an Edgewood Road resident reported someone stole loose change from his unlocked car overnight.
On Oct. 10, a Sycamore Road resident reported a pair of silver and blue cufflinks were stolen from her unlocked, parked car in the driveway.
On Oct. 10, another Edgewood Road resident reported a rose-colored, 11-inch MacBook Air was stolen out of her car while it was parked in her driveway.
Identity theft
On Oct. 5, a Lyons Road caller reported his identity had been stolen. He discovered it after noticing that his credit score had significantly dropped. Further investigation revealed that unknown credit lines had been fraudulently opened in his name, and several late payments had been made.
On Oct. 6, a Huntington Avenue resident reported he received an email from coinbase.com, stating that his password had been changed. He did not authorize the change. In looking into the matter, he learned $98 had been transferred to another account without his permission. He also received text messages from Verizon regarding changes to his cell phone account that he did not authorize. These changes him made him unable to send or receive text messages and calls and unable to use apps. He reported the fraudulent activity to Verizon and coinbase.com.

On Oct. 8, a caller reported that two fraudulent Bank of America accounts were opened in his name. The bank's fraud department identified and closed the suspicious accounts, and no financial loss was incurred.
FEMA fraud
On Oct. 4, a Heathcote Road woman reported that a man rang her doorbell and left a note stating a FEMA claim had been filed in her name and he was there to follow up with inspection services. Since the woman did not actually file a claim, she reported it to FEMA's fraud department.
Scams
On Oct. 8, a Springdale Road resident reported she received an email from someone posing as a vendor to whom she owed money. She wired over $14,000 to this imposter's account, for payment of money owed to the vendor. Later she learned that the actual vendor's email had been hacked, and the vendor never received the funds.
A Walworth Avenue woman reported that someone from New Jersey listed a car for sale and fraudulently used the woman's address in the listing Oct. 10. It was determined to be a scam to collect a "deposit" for the car through a payment app.
Trespassing
A Saxon Woods Road resident reported a man dressed in a black tracksuit, wearing a black ski mask, was observed on his property Oct. 6. Upon seeing the resident, the man allegedly fled in a white Porsche SUV, driven by another man. The resident tried to run after the suspect, fell and suffered minor injury to his legs.
Homeless
A man was found sleeping in bushes on Secor Road at 9 p.m., Oct. 6. He refused to provide his name, and he was uncooperative. He refused medical attention and assistance. He left the area by foot.
On Oct. 6, at 11:30 p.m., a homeless person flagged down a police car outside headquarters. The person said he had walked an unknown number of miles, could walk no further and would like transport to a shelter. Police gave the person some food and a bottle of water. Police drove the person to a shelter, where they were informed the person could not enter without a negative Covid-19 test. The person was then dropped off at White Plains Hospital Center, in the care of a nurse. He was provided with directions on how to get back to the shelter, for after he received negative test results.
False accusation
A woman called police to report that a 7-Eleven employee was falsely accusing her boyfriend and her of shoplifting and would not let them leave the store. She felt the situation could escalate and requested help. The employee alleged the woman stole a phone charger, but the employee did not physically prevent the couple from leaving the store. The manger reviewed video surveillance, and it was determined that no shoplifting crime had taken place. The couple left the scene without incident.
Civil matter
A landscaper kicked up a rock with a mower, and the rock cracked the rear window of a parked Escalade in a Brewster Road driveway Oct. 6. The homeowner said she would follow up with the landscaper.
Road rage
On Oct. 5, a female driver called from her car to report a male driver was following her in a black Ford Escape on Post Road. Police arrived on scene and spoke separately to both motorists. They each said they had been yelling at each other over a traffic incident on Wayside Lane. They each told a different account of the incident, stating the other party had been the initial aggressor. Police calmed down the parties and sent them on their ways.
A driver reported she was obeying the school zone speed limit on Mamaroneck Road when another driver sped around her, gave her the middle finger and drove off Oct. 6.
A driver reported having an argument with another driver on Garth Road Oct. 9. The other driver left the scene before police arrived.
On Oct. 11, a black sedan cut off an Eastchester ambulance on Post Road. The driver of the black sedan also entered oncoming traffic, brake-checked the ambulance and gave the ambulance driver the finger. Police canvassed the area for the sedan, but it was already gone.
Cars and roadways
Police taped up low-hanging wires on Wayside Lane and notified Verizon Oct. 4.
Errant traffic cones were cleared from Fenimore Road and Walworth Avenue Oct. 4.
Cars were parked in a no standing zone on East Parkway Oct. 5. The parking enforcement officer corrected the situation and issued one summons.
Police notified a work crew to replace a fallen crosswalk sign that fell from its pole at Weaver Street and Hutchinson Avenue Oct. 6.
A loose sewer cap was scheduled to be replaced on Old Lyme Road Oct. 6.
A contractor was cutting gutters on Lyons Road and briefly blocked a neighbor's driveway Oct. 7. The contractor said he was finishing up within the hour.
A work crew did not have proper permits to close Kingston Road to perform trench work Oct. 7. Police shut down the job and notified the Village engineering department.
A high school student parked on Hampton Road, blocking a resident's driveway Oct. 8. Police issued a summons, and high school staff notified the student to move her car.
A Texas car dealership mistakenly destroyed the NYS license plates that were on a Fox Meadow Road man's car. The matter was reported to police Oct. 8.
A tenant of a Fenimore Road house parked in a neighbor's driveway by mistake Oct. 8. Police cleared up the parking confusion.
Noise
A report of a loud boom on Ridgecrest West was determined to be fireworks in a neighboring jurisdiction Oct. 9.
On Oct. 9, police advised Secor Road party staff of a noise complaint. Staff said they would lower the volume of the music.
Animals
A passerby reported she saw a dog jump out of a car, and she was able to catch it Oct. 4. She brought the dog to headquarters, and police put in their kennel. It did not have a collar. Police contacted New Rochelle Humane Society, but the dog's owner contacted police, looking for the dog, in the meantime. A summons was issued to the owner when the dog was picked up.
A Brite Avenue resident reported a possibly sick skunk outside her house Oct. 4.
Police canvassed the immediate area for the animal but could not find it.
A light brown dog ran out of an Edgewood house and was reported to be loose in the area of Nelson and Sprague roads Oct. 6. It was reunited with its owner.
A loose dog ran across Post Road Oct. 7. Police picked it up and put it in the kennel area with water. It had a nametag stating "Charlie." Police contacted the owner, who retrieved the dog. Police also issued the owner a summons.
Chesterfield Road residents found a loose dog on their property and brought it to headquarters Oct. 7. It did not have a collar. Police put it in the kennel area with water. The owner came to headquarters to report the dog as missing, and they retrieved it. Police also issued the owner a summons.
Lost
On Oct. 10, a Cushman Road man reported losing two license plates. He said he might have accidentally disposed of them.
Firefighters
On Oct. 5, firefighters detected outdoor natural gas readings on Spier Road and dispatched Con Edison.
On Oct. 7, firefighters assisted at a rollover car accident on the Hutchinson River Parkway.
On Oct. 8, firefighters stood by for Con Edison at the sites of small, unrelated gas leaks outside houses on Greenacres Avenue and Ridgecrest East.
On Oct. 9, firefighters cleaned up spilled coolant and oil on Brewster Road.
A Jeep Cherokee caught fire on the southbound Hutchinson River Parkway, south of the Mamaroneck Road exit, Oct. 10. Firefighters arrived and extinguished the fire in the driver side front wheel well. The fire impacted some electrical components, as well. Water was applied to the affected area, to cool down the components. The car was removed by tow.
On Oct. 11, firefighters assisted at a car accident at Garden and Oxford roads.
This report covering police and fire department activity from Oct. 4-11 has been compiled from official information.

This police report is sponsored by Scarsdale Security who does more than just security. Contact them about remote video for your home or business. Call 914-722-2200 or visit their website.
District Reviews Diversity, Equity and Inclusion Initiatives at SMS

The Scarsdale Middle School PTA hosted a webinar entitled "Diversity, Equity and Inclusion in the Middle School Community and Curriculum" on Tuesday night. Dr. Edgar McIntosh, Assistant Superintendent for Curriculum and Ms. Meghan Troy, Principal of SMS, presented on the ongoing efforts at the building level to engage in meaningful DEI work. PTA President, Leah Dembitzer, welcomed the parents, teachers, and students who were viewing the event and discussed that one of the 2021-22 PTA's main goals is to reconnect with each other and build an inclusive community. She discussed several PTA initiatives related to DEI that were launched this fall including: the SMS Parent-Teacher Book Club is reading Crying in H Mart and additional learning resources are available if any SMS community member wants to learn more about the author or book.
The PTA also launched a DEI library donation initiative in conjunction with its book fair wherein parents may donate toward a DEI book wish list curated by SMS librarian Shana Frazin. With a donation of $15 or more, a bookplate will be personalized to recognize your student. Dembitzer mentioned the PTA multicultural committee, which is focused on social gathering and building community; had a welcome coffee in late September and will host a potluck lunch for parents next week.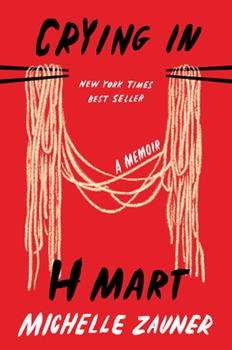 The SMS PTA also has a new DEI committee, whose co-chairs, Mayra Kirkendall-Rodriguez, Esthela Lecuona and Rachana Singh spearheaded the event with McIntosh and Troy. The PTA DEI committee has rallied interested parents to create various "heritage pages" on the SMS PTA DEI website: and also collected art to display in celebration of Hispanic Heritage Month. The PTA DEI committee has many engaging and dynamic initiatives planned for this year.
Dembitzer said that the PTA had collected questions in advance of the webinar with the hope that many of those questions would be incorporated into the building presentation on DEI.
At the start of her presentation, Troy said that middle school students are going through a period of tremendous change and transition; they are moving away from adults but still need them and inclusion and community-building plays a key role at the school. McIntosh and Troy discussed the multifaceted ways in which DEI work is taking place at SMS, including the SMS News show that airs every morning giving birthday shout-outs, bringing awareness to and celebrating different cultures and covering current events. The SMS faculty also leads the Keystone advisory group, in which a small group of students build a community within the school with a faculty leader and point of contact. There is a building DEI committee that has met and will also incorporate student voice to its process. Troy said that SMS is holding professional development with the Human Rights' Campaign over Superintendent Conference Day, following their workshop with Dr. Derrick Gay in the morning. The Human Rights Campaign will work with them on creating "Welcoming Schools." SMS also has a partnership with Prospector Theater in Ridgefield, CT; a non-profit dedicated to providing "competitive and integrated employment to people with disabilities." (Prospector mission statement). SMS students go on field trips to Prospector and the SMS faculty and staff have been engaged in professional development with the theater staff as well.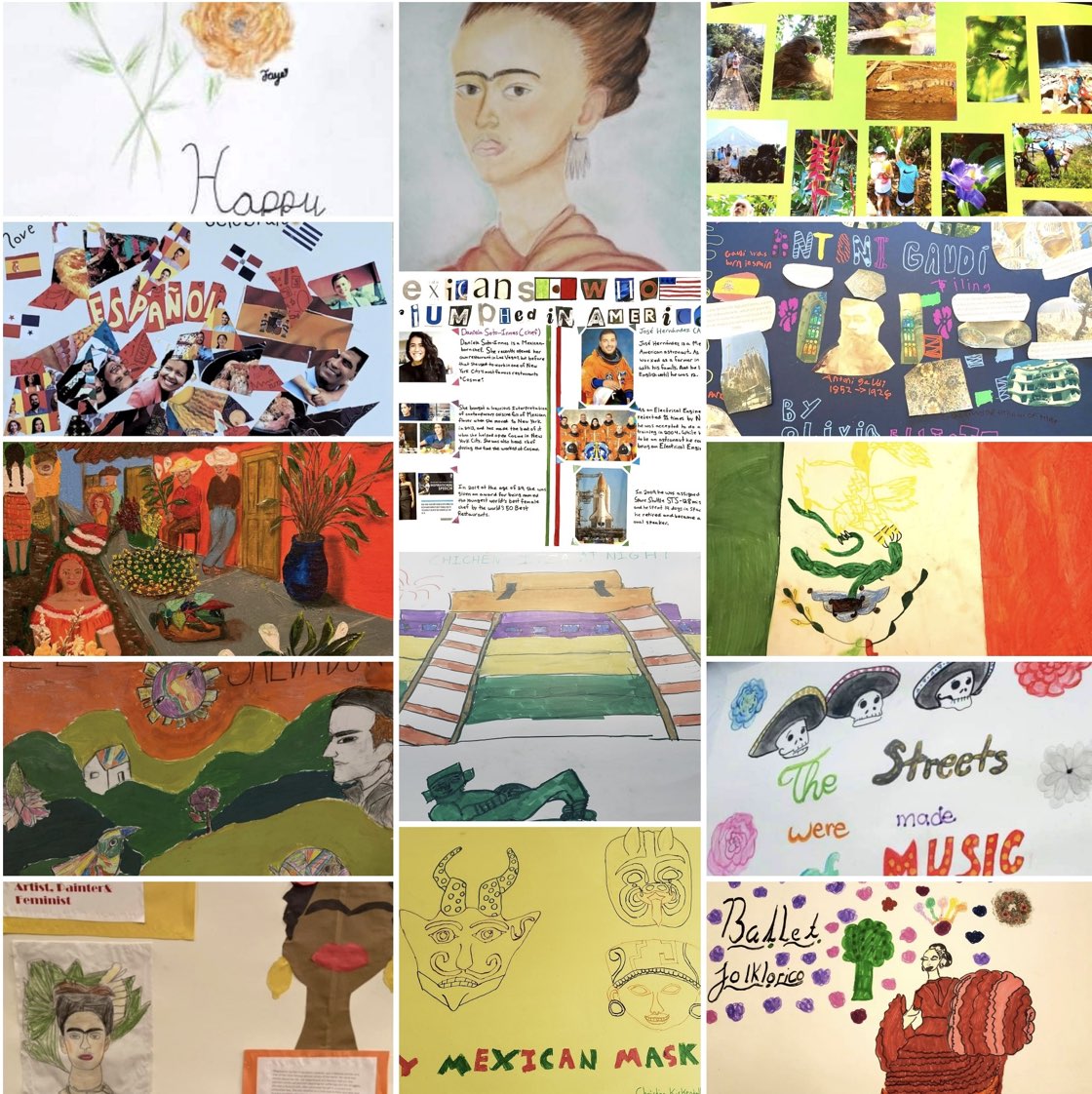 Troy said Global Connection, Field Trips and After School Life, during which students are encouraged to pursue their passions and interests, are all key components to creating an inclusive community at SMS.
McIntosh and Troy discussed the SMS goals associated with DEI, including: creating positive relationships, proactive community-building; featuring and highlighting resources written and developed by traditionally marginalized voices.
Classroom libraries are also being started at SMS and a close look at the main library collection at SMS is ongoing to determine which voices are missing and in order to broaden perspectives and create a more inclusive collection of reading material for students. Classroom libraries are meant to allow students choices in what they read and also to provide, as McIntosh said, "windows and mirrors" allowing students to have a view into someone else's life and experience via "windows" and to also see themselves reflected back in books, "mirrors." McIntosh showed the newest textbooks that have recently been approved at Board of Ed meetings, displaying the new perspectives offered and exciting students and teachers alike in the English Department.
Toward the end of the presentation, McIntosh mentioned District hiring; the process now includes additional language in the call for applications to encourage a diverse group to apply. They also discussed SMS metrics regarding DEI work, including surveying faculty and staff; surveying students, documenting changes and strategies to measure attitude and disposition changes over time. Many question-responses were included in their presentation but McIntosh and Troy still answered questions at the end of the webinar, including what kind of support they have for students with learning differences; social and emotional learning supports and how students may become further involved in building a more diverse, inclusive and equitable community at SMS.

How can you participate?
The SMS PTA hopes to give to the library the books on this wish list through their donations. If you would like to contribute to this initiative, click here for instructions:
Here is the SMS Library DEI Book Wishlist, Fall 2021crated by SMS Librarian Shana Frazin
Books that Feature Asian, Asian-American, and Pacific Islander Characters
Here I Am by Patti Kim
Rickshaw Girl by Mitali Perkins
The Unexplainable Disappearance of Mars Patel by Sheela Chari
The Gauntlet by Karuna Riazi
The Grand Plan to Fix Everything by Uma Krishnaswami
The Great Wall of Lucy Wu by Wendy Wan Long Shang
More to the Story by Hena Khan
Step Up to the Plate, Maria Singh by Uma Krishnaswami
Ahmed Aziz's Epic Year by Nina Hamza
Dear America: The Story of an Undocumented Immigrant by Jose Antonio Vargas
Darius the Great is Not Okay by Adib Khorram (character with disability)
Not Your Sidekick by CB Lee (LGBTQ+)
Patron Saints of Nothing by Randy Ribay
Books that Feature Bi-Racial and Multi-Racial Characters
Cilla Lee-Jenkins, Future Author Extraordinaire by Susan Tan (series)
Ten: A Soccer Story by Shamini Flint
This is Just a Test by Madelyn Rosenberg & Wendy Wan-Long Shang*
Love Like Sky by Leslie C. Youngblood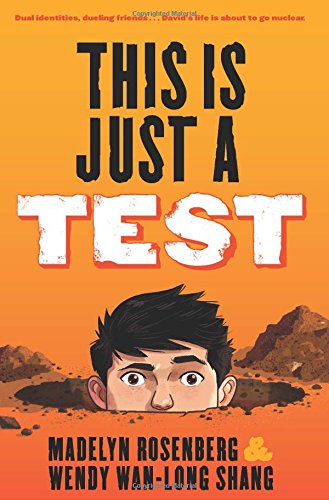 Come On In: 15 Stories about Immigration and Finding Home by Adi Alsaid
I Was Their American Dream: A Graphic Memoir by Malaka Gharib
Little & Lion by Brandy Colbert (LGBTQ+)
Books that Feature Black Characters
Child of the Dream: A Memoir of 1963 by Sharon Robinson*
Dragona in a Bag by Zetta Elliott (series)
Jayla Jumps In by Joy Jones
Loretta Little Looks Back: Three Voices Go Tell It by Andrea Davis Pinkney*
President of the Whole Fifth Grade by Sherri Winston (series)
Simon B. Rhymin' by Dwayne Reed
The Sweetest Sound by Sherri Winston*
The Hero Two Doors Down by Sharon Robinson*
Midnight Without Moon by Linda Williams Jackson
Clayton Byrd Goes Underground by Rita Williams- Garcia
Daphne Definitely Doesn't Do Drama by Tami Charles (series)
Ghetto Cowboy by G. Neri (series)
Jake the Fake Keeps It Real by Craig Robinson (series)*
Take Back the Block by Chrystal D. Giles
How High the Moon by Karyn Parsons
A Sky Full of Stars by Linda Williams Jackson
Chameleon by Charles R. Smith, Jr.
How Long 'Till Black Future Month by NK Jemisin
Love is a Revolution by Renee Watson
PET by Akwaeki Emezi (LGBTQ+)
Books that Feature Characters with Disabilities
My Video Game Ate My Homework by Dustin Hansen
Born Scared by Kevin Brooks
Darius the Great is Not Okay by Adib Khorram (AAPI)
The Oracle Code by Marieke Nijkamp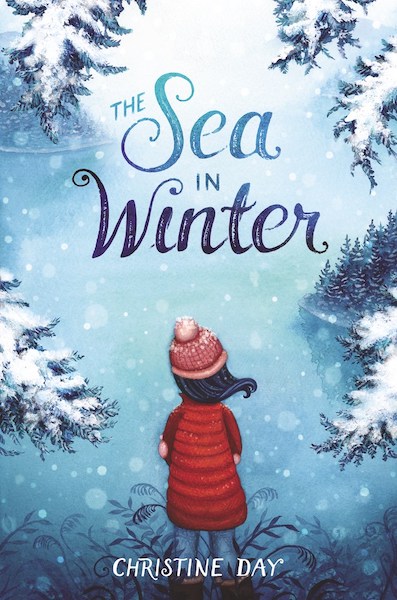 On the Edge of Gone by Corrine Duyvis
Books that Feature Indigenous Characters
Ancestor Approved: Intertribal Stories for Kids by Cynthia Leitich Smith
Children of the Longhouse by Joseph Bruchac
Crazy Horse Vision by Joseph Bruchac
Eagle Song by Joseph Bruchac
How I Became a Ghost by Tim Tingle (series)
The Birchbark House by Louise Erdrich (series)
The Warriors by Joseph Bruchac
Apple in the Middle by Dawn Quigley
The Barren Grounds by David A. Robertson (series)
I Am Not a Number by Jenny Kay Dupuis
The Sea in Winter by Christine Day
Rain is Not My Indian Name by Cynthia Leitich Smith
Wabi: A Hero's Tale by Joseph Bruchac
A Girl Called Echo by Katherena Vermette (series)
Hearts Unbroken by Cynthia Leitich Smith
If I Ever Get Out of Here by Eric Gansworth*
Books that Feature Latinx Characters
Flor and Miranda Steal the Show by Jennifer Torres
How Tia Lola Learned to Teach by Julia Alvarez (series)
Ask My Mood Ring How I Feel by Diana Lopez
Dactyl Hill Squad by Daniel Jose Older (series)*
The Fresh New Face of Griselda by Jennifer Torres
Lucky Luna by Diana Lopez*
Me. Frida, and the Secret of the Peacock Ring by Angela Cervantes*
My Year in the Middle by Lila Quintero Weaver
Nothing Up My Sleeve by Diana Lopez
Strange Birds: A Guide to Ruffling Feathers by Celia C. Perez
So Hard to Say by Alex Sanchez (LGBTQ+)
Stef Soto Taco Queen by Jennifer Torres
All the Stars Denied by Guadalupe Garcia McCall
Who's Ju by Dania Ramos
Undocumented: A Worker's Fight by Duncan Tonatiuh
Us, In Progress: Short Stories about Young Latinos by Lulu Delacre
Barely Missing Everything by Matt Melendez
I Am Not Your Perfect Mexican Daughter by Erika L. Sanchez
ShadowShaper by Danile Jose Older (series) *
The Smoking Mirror by David Bowles (series)
You Brought Me the Ocean by Alex Sanchez (LGBTQ+)
Books that Feature LGBTQ+ Characters
So Hard to Say by Alex Sanchez (Latinx)
The Whispers by Greg Howard
Fat Angie: Rebel Girl Revolution by E. e. Charlton-Trujillo
Little & Lion by Brandy Colbert (bi-/multi-racial)
Not Your Sidekick by CB Lee (AAPI)
PET by Akwaeki Emezi (Black)
You Brought Me the Ocean by Alex Sanchez (Latinx)
Nonfiction
This Book is Anti-Racist by Tiffany Jewell
The Talk: Conversation about Race, Love and Truth by Wade Hudson *
Rise Up: The Art of Protest by Jo Rippon
Stamped (for Kids) by Ibram X. Kendi, Jason Reynolds and Sonja Cherry-Paul *
Unspeakable: The Tulsa race Massacre by Carole Boston Weatherford
History Smashers by Kate Messner (series)
An Indigenous Peoples' History of the United States for Young People by Debbie Reese
Into the Streets : A Young Person's Visual History of Protest in the United States by Marke Bieschke
Making It Right: Building Peace Settling Conflict by Marilee Peters
The Black Friend: On Being a Better White Person by Frederick Joseph
Kids on the March: 15 Stories of Speaking Out, Protesting and Fighting for Justice by Michael Long
Poetry
Woke: A Young Poet's Call to Justice by Mahogany L. Browne
Jury Finds Bronx Woman Guilty Of Burglarizing Homes Targeted Because Families Were At Funerals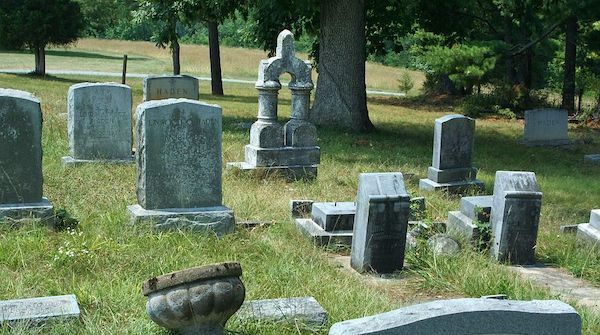 Westchester County District Attorney Miriam E. Rocah announced that after a week-long trial, a jury on Thursday found Bronx resident Latonia Stewart guilty of burglarizing six homes of families she targeted because they were attending funeral services of loved ones between 2017 and 2018.

Stewart, 30, was found guilty on October 14, 2021, of six counts of Burglary in the Second Degree and Criminal Possession of Stolen Property in the Fourth Degree, both felonies. Stewart faces a sentence range from a minimum of 3 1/2 years to a maximum of 15 years in a state prison on each burglary count.

Between December 2017 and May 2018, Stewart burglarized the homes of six Westchester County residents in Cortlandt, Greenburgh, Ossining, Rye Brook, Scarsdale, and Tarrytown who were out of the house attending their spouse's wake or funeral service. Stewart targeted the homes after searching through obituaries online. Jewelry, watches, silverware and other valuables were stolen. Stewart used a sledge hammer to break windows and glass doors to gain entry into certain homes, and caused further damage to the homes once inside.

On May 1, 2018, Greenburgh Police arrested Stewart after observing her driving away from the home of a deceased person with jewelry in the vehicle and the website with an obituary pulled up on her cellphone. Following her arrest, police recovered more stolen items and burglar's tools in her car and at her Bronx residence.

The Greenburgh Police Department and the District Attorney's Office investigated the case, with assistance from the New York State Police, Greenwich Police Department, Ossining Police Department, Rye Brook Police Department, Scarsdale Police Department, and Tarrytown Police Department.

"It is absolutely appalling that people mourning the loss of a loved one were specifically targeted and taken advantage of in such a cruel and heinous manner," DA Rocah said. "I commend the great work of my team, the Greenburgh Police Department, and the other law enforcement partners who handled this case, and I hope that this verdict brings some measure of comfort to the victims."

The case is before Judge David Zuckerman in Westchester County Court and is being prosecuted by Senior Assistant District Attorney Stefanie DeNise and Assistant District Attorney Michelle Calvi. Stewart is scheduled to be sentenced on November 22, 2021.
New Needlepoint Shop Opens In Tuckahoe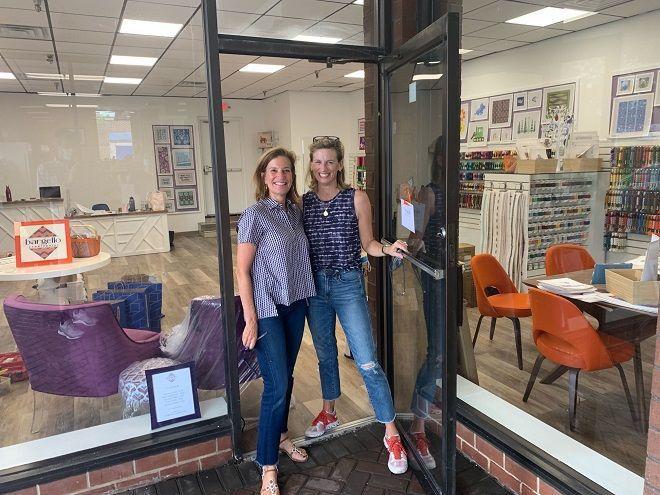 What is BARGELLO?
Christine Fitzgibbons and Leslie Meyers, two longtime Westchester residents, recently opened Bargello, a new needlepoint shop in Tuckahoe. Named for a distinctive "zigzag" needlepoint stitch, Bargello is colorful, playful and chic.
"For those who already needlepoint, they know what Bargello means and for those who don't yet: we hope they want to find out," Leslie said.
Both women have a background in finance, with Christine working most recently in non-profit management and Leslie in wealth management, but this is their first foray into retail. The longtime stitchers, with seven children between them, both learned to needlepoint when they were in elementary school from their mothers and are looking forward to sharing their passion with the community.
"What I love about needlepoint is that it's both meditative and productive," Leslie said. "I love working on a project that I can finish into something beautiful."
Christine added: "I love that you can multi-task while stitching. It also helps me to feel calm while raising teenagers!"
The store, located in Tuckahoe Plaza, is brightly decorated in the shop's signature mix of orange and purple. The colors, chosen for their respective alma maters (Princeton and Northwestern), reflect the vibrant and bold nature of the canvases the shop will carry.
The co-owners emphasize that Bargello is welcoming to both experienced and novice stitchers. "Pick a canvas with colors and a design that you love and we'll help you get started," Leslie said.
Wednesday nights the store is open late and offering "sip and stitch" from 6-7:30 p.m. This is open to everyone from beginners to seasoned stitchers. "We aspire to create a supportive, fun sense of community around the art of needlepoint for all levels," Christine said. They offer individual instruction and eventually hope to offer classes.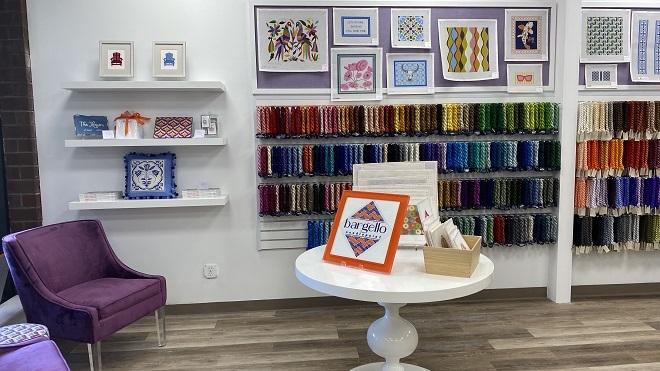 Like any hobby, needlepoint takes some time to master. "You don't just pick up a tennis racquet and expect to win matches," Leslie said. "You get better as you go along and that's part of what makes it rewarding,"
"There's no 'should' in needlepoint," Christine added. "It's one stitch at a time."
Bargello is located at 24 Columbus Avenue in Tuckahoe. The hours are Tuesday 10AM-4PM; Wednesday 2-8PM; Thursday 10AM-4PM; Friday 10AM-4PM; Saturday 10AM-2PM. Closed Sunday and Monday. www.bargello-needlepoint.com
Jessica Benjamin is a resident of Bronxville and a new stitcher.
Meet Lucky and Thor
Details

Category: Pet of the Week
Published:

13 October 2021

Written by

Joanne Wallenstein
LuckyMeet the Freitas family's pups named Thor and Lucky! They are both one year old. The Freitas family moved to the states three years ago along with their beloved Golden Retriever Duke. During the pandemic, Duke, 9, was diagnosed with cancer and died in July 2020. The family was devastated. Their kids began asking for another dog, so eventually they decided it was time to get not one but two pups. Thor and Lucky arrived at the same time as "brothers" but are different breeds. Thor is a Siberian Husky, and Lucky is a Border Collie. We met Lucky and Thor on a walk. They are two of the most striking pair. They are beautiful and very friendly!
Want your beloved pet to be showcased in our weekly "Pets of Dale" feature? Email us a picture of your pet and a brief description: petsofdale@gmail.com. See you around the neighborhood!
Thor
Duke, the family's dog, passed away during Covid after a battle with cancer.
Scarsdale Soccer Stops Skid by Storming Back Against Clarkstown South
Details

Category: On Our Radar
Published:

12 October 2021

Written by

Adam Katcher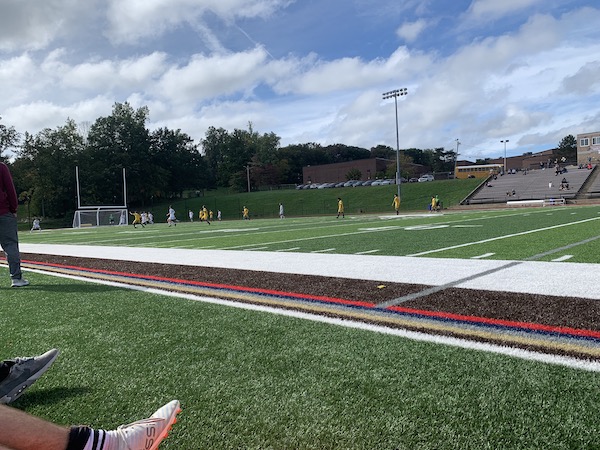 Scarsdale remedies poor first-half performance with five second-half goals to earn 5-1 victory over Clarkstown South on October 11th. Following a historically phenomenal start to the season – with whispers of becoming one of the top-ranked teams in the state swirling around – the Scarsdale Boys' Varsity Soccer Team hit their biggest bump close to playoffs. After going 8-1-1 in the first 10 matches of the season, the Raiders now find themselves with nine wins, two draws, and two losses.
Following the 3-0 victory over Clarkstown North to give the Raiders their eighth win of the season, Scarsdale made the always-difficult journey to take on Mamaroneck at their stadium. A slightly slow first-half performance from the visitors saw the hosts take a 2-0 lead.
The second half, however, was a completely different story. A rejuvenated Scarsdale found themselves level in the early stages of the second period of play thanks to goals from underclassmen Lorenzo Galeano and Henry Mcallister. Scarsdale dominated the rest of the match, but they could not find a third goal. In double overtime, the hosts took the victory with a goal against the run of play, leaving the Raiders empty-handed and with their second defeat of the season.
Two days later, on October 7th, the Raiders hosted New Rochelle, a team Scarsdale beat 3-1 a couple of weeks prior. Despite a strong performance when it came to maintaining possession and limiting the opposition's goal-scoring threat, the Raiders could not find the back of the net. Big chances went awry, both overtimes were played, and the two sides had to share the spoils. The draw against the rivals was significantly better than a loss would have been, but the high expectations Scarsdale has for themselves this season made the result feel disappointing.
At 8-2-2, a healthy seeding for playoffs is still more than just tenable, but prospects of finishing as the number one or two seed – and thus guaranteeing home-field advantage until the section final (played at a neutral venue) – have almost vanished. Still, a high seeding is optimal for many reasons (avoiding teams who fared well during the regular season until later rounds, home-field advantage during the earlier rounds, etc.). A slip-up could not be afforded in the Raider's following match, an away match at Clarkstown South.
Scarsdale's first-half performance in that October 11th match against Clarkstown South was calamitous, abject, poor – and any other negative word that comes to mind. There is no sugar coating that the Raiders were playing way below the level they should have been considering their talent. Even though a couple of key players were missing (including Eli Gelblum, who had to serve his one-match suspension for picking up three yellow cards – none of which were malicious, and rather just unfortunate collisions - over the course of the season), there was no excusing the horrific performance which saw Clarkstown South heading into the break up 1-0. Had it not been for a smart save by co-captain Rowan Haffner early on in the match, the deficit would have been larger.
When Scarsdale lost to Arlington, the defeat was harsh: Scarsdale were not necessarily "outplayed." They were not "outplayed" in the grand scheme of the match in the defeat to Mamaroneck. But, in the first half against Clarkstown South, Scarsdale was outplayed. Brutally honest words at halftime were said, complacency was washed away, and a tactical adjustment was made. After the second 40 minutes of the match, the Raiders left as victors by a score of 5-1, more than just learning their lesson from the first half. Co-captain Kian Batliwalla scored a hat trick in the process of making Scarsdale 9-2-2.
And so, in the final week of the regular season – the final campaign for the team's 15 seniors – a grandstand finale to this year's SHS Boys' soccer journey is in the cards. With playoffs around the corner (and a regular-season rematch against Mamaroneck scheduled for October 15th), all eyes will remain intently on this Raider's team to see how far they will go.