SBA Announces Four Days of Events at the Scarsdale Sidewalk Sale 7/28 to 7/31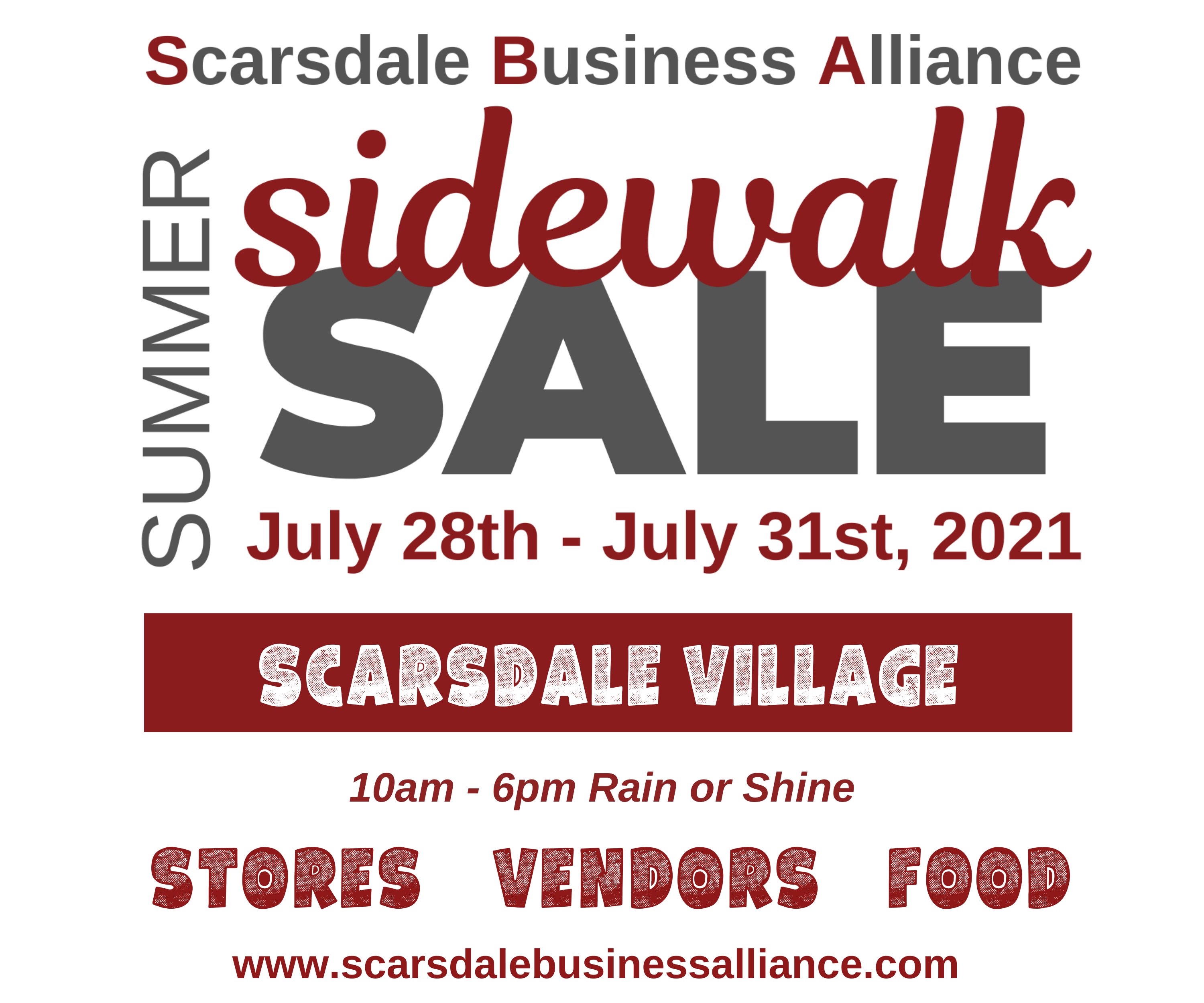 The Scarsdale Business Alliance (SBA) is proud to announce a full line-up of events to take place during the 2021 Summer Sidewalk Sale from Wednesday, July 28th through Saturday, July 31st in Scarsdale Village from 10am-6pm, rain or shine.
In an effort to celebrate our gradual return to normal, this year's sidewalk sale includes a variety of events throughout the four days. "The SBA is thrilled to be able to provide opportunities for the Scarsdale community to come out, socialize and celebrate in a safe and happy environment," from Marcy Berman-Goldstein, Co-President of the SBA. "We know that when our village residents come out in large numbers, our business community thrives. All residents should participate in these events in order to support our village and help make our downtown thrive!"
Visit the Village center during the event to take advantage of the fabulous sales and discounted deals from your favorite stores and outside vendors. In between all the shopping, be sure to stop by the Dine the 'Dale tent to order table service, delivery and carry-out from over two dozen Scarsdale restaurants. Enjoy music from venerated local bands while you shop and participate in creative and healthy activities throughout the week. See the full activity schedule below.
The SBA looks forward to providing the community with safe outdoor spaces to shop, dine, and have fun while supporting our local retail merchants.
There will be 8 hour pay-as-you-go Pango parking available daily in the Christie Place commuter garage (64 East Parkway), with free parking on the weekends for Village consumers.
Here is the schedule of events:
Wednesday, July 28th
Sidewalk Sale Opening Day 10am - 6pm
Orangetheory Fitness in Chase Park 6 - 7 pm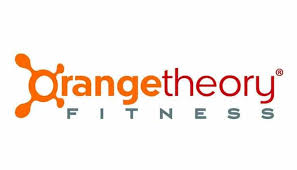 Orangetheory is a heart rate based HIIT total-body group workout that combines science, coaching and technology to guarantee maximum results from the inside out. It's designed to charge your metabolism for MORE caloric afterburn, MORE results, and MORE confidence, all to deliver you MORE LIFE.
The free class offered on Wednesday July 28th at 6 pm will be led by a professional certified Coach, including cardio and body weight exercises designed to be low- impact on your body but high results driven for your goals. Call now for more information (914) 359-4567
Thursday, July 29th
Sidewalk Sale 10am - 6pm
Club Pilates in Chase Park 10am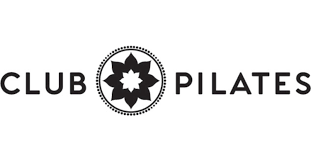 Club Pilates is a boutique reformer-based Pilates studio, offering group classes and semi-private and private sessions. Pure to Joseph Pilates' original Reformer-based Contrology Method, but modernized with group practice and expanded state-of-the-art equipment, Club Pilates offers high-quality, life-changing training at a surprisingly affordable price.
Sign up for our free 45-minute mat Pilates class at Chase Park by calling 914-449-4411 or online here.
Friday, July 30th
Sidewalk Sale 10am - 6pm
Westchester Burger Food Truck 5pm - 8pm at the Dine the Dale Tent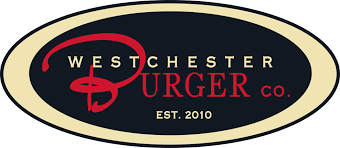 Both a brick-and-mortar restaurant and a food truck, Westchester Burger Co. offers burgers galore and all your favorite American classics. Their extensive menu features award winning brussels sprouts, handmade spring rolls, fish tacos, and more - including sangria, wine and beer. (Which must be consumed in the Dine the 'Dale tent). Their signature WBC Burger has been named in Westchester Magazine's best of Westchester and was voted the magazine's choice for the best burger in Hudson Valley. Come dine with us!
Chalk the Dale 6-8pm in Boniface Circle
Back by popular demand, Chalk the 'Dale returns to Scarsdale Village Center on Friday, July 30 from 6-8 pm. This family event produced by the Scarsdale Youth Business and Advocacy Group (SYBA), is designed to bring the community together and add vibrancy to our Village while fostering creativity and raising funds for Feeding Westchester. Scarsdale residents are invited to create chalk art on Boniface Circle. To participate, residents should sign up at https://www.livethedale.org/chalk. The $10 admissions fee will be used to help defray the cost of supplies for the SYBA Feeding Westchester food drives.
ScentFluence Event 6pm - 8pm under the Dine the 'Dale Tent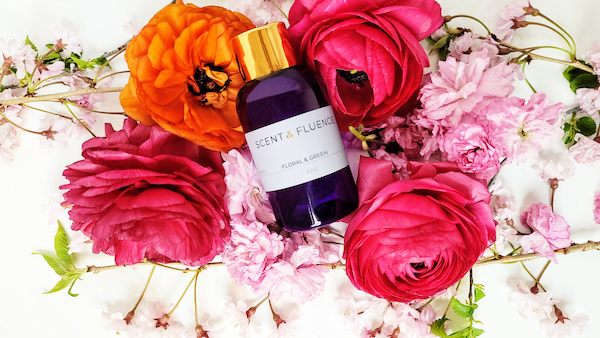 Challenge your kids and yourself to guess the scent! Scarsdale's own ScentFluence Aroma Design Studio invites you and your family to a fun and unique interactive scent event, with games, prizes for participants, as well as a raffle drawing. Plus... help us to create an original "Scent of Scarsdale." Stop by and let the smelling begin!
Saturday, July 31st
Sidewalk Sale 10am - 6pm
Music in Chase Park 12pm - 4pm
On Saturday July 31st, the last day of the Scarsdale Village Sidewalk Sale, there will be live music in Chase Park to make your shopping experience even more enjoyable. Three local bands will provide some stimulating summer vibrations to soothe your Covid-weary soul!
12:00pm "The Sidewalk Sale All-Stars"
1:30pm "Where is Phi"
3:00pm "School of Rock Band"
Bring your lawn chair, blanket and picnic basket and relax in Chase Park while listening to some of Scarsdale's favorite musicians.
Scarsdale's Mark Bezos Completes Successful Flight to Space
Details

Category: On Our Radar
Published:

22 July 2021

Written by

Joanne Wallenstein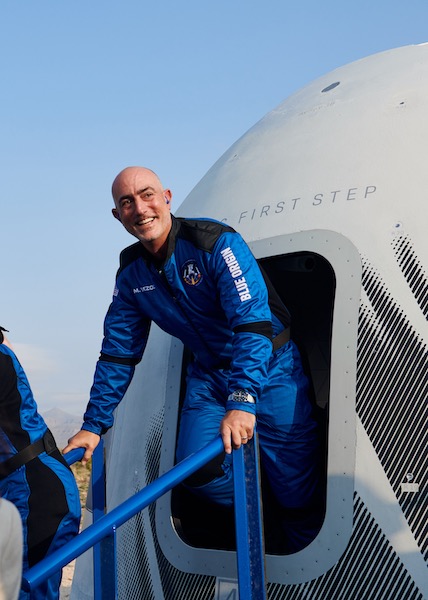 Astronaut Mark Bezos, exits the crew capsule after a safe return to Earth.On Tuesday July 20, Scarsdale's Mark Bezos joined his brother Jeff on New Shepard's first commercial trip to space. New Shepard is a fully reusable suborbital rocket system that is designed to take astronauts and research payloads on an 11-minute journey to space, past the Karman Line, which is the internationally recognized boundary of space, and return them to Earth.

Launched by Blue Origin, the company plans to make commercial space travel available to private citizens.
Mark, who is a volunteer firefighter in Scarsdale, was joined by his family in the west Texas dessert for the take off and landing.
Here are details of the historic mission and photos of Mark and brother Jeff before and after their first trip into space.

From Blue Origin

Blue Origin successfully completed New Shepard's first human flight with four private citizens onboard. The crew included Jeff Bezos, Mark Bezos, Wally Funk and Oliver Daemen, who all officially became astronauts when they passed the Kármán Line, the internationally recognized boundary of space. Upon landing, the astronauts were greeted by their families and Blue Origin's ground operations team for a celebration in the West Texas desert.
A Historic Mission

• Wally Funk, 82, became the oldest person to fly in space.
• OliverDaemen, 18, was the first ever commercial astronaut to purchase a ticket and fly to space on a privately-funded and licensed space vehicle from a private launch site. He also became the youngest person to fly in space.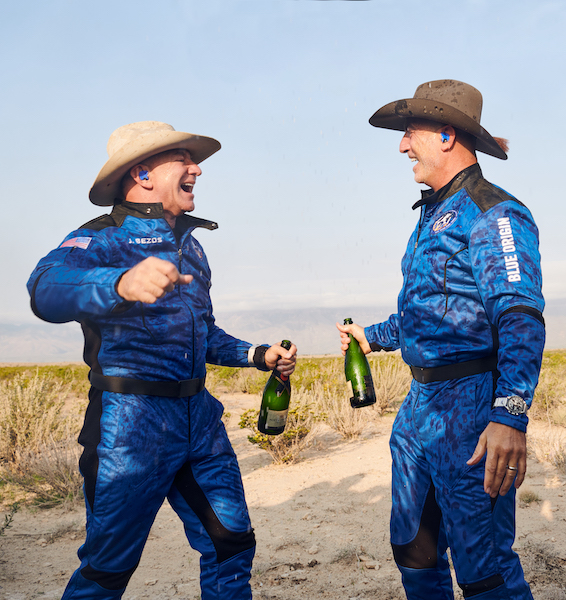 Jeff Bezos and Mark Bezos celebrate a successful flight to space and back.
•New Shepard became the first commercial vehicle under a suborbital reusable launch vehicle license to fly paying customers, both payloads and astronauts, to space and back.
•Jeff and Mark Bezos became the first siblings to ever fly in space together.
Today was a monumental day for Blue Origin and human spaceflight," said Bob Smith, CEO, Blue Origin. "I am so incredibly proud of Team Blue, their professionalism, and expertise in executing today's flight. This was a big step forward for us and is only the beginning." Blue Origin expects to fly two more crewed flights this year, with many more crewed flights planned for 2022.

Photo Credit: Blue Origin Media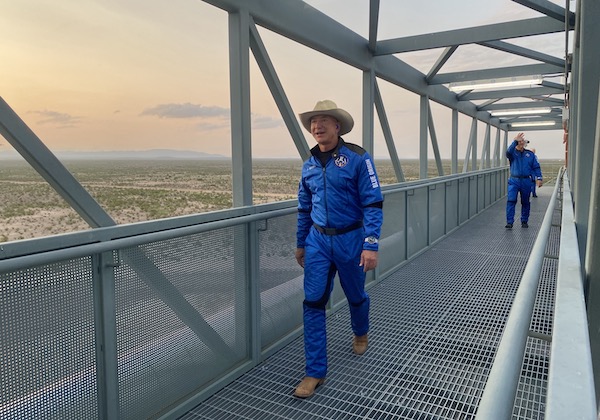 Jeff and Mark Bezos walk across the crew access gantry to enter into the crew capsule for flight.
Can Scarsdale Require Kids to be Vaccinated Before Returning to School?
Details

Category: School News
Published:

20 July 2021

Written by

Joanne Wallenstein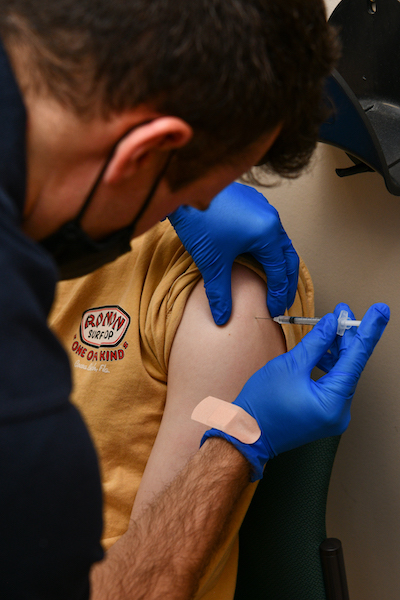 In May, US News reported that a database maintained by the Chronicle of Higher Education indicated that more than 360 public and private colleges across the U.S. will require students to get a coronavirus vaccine, and experts expect more schools to follow suit. The State University of New York is also requiring students to be immunized but Governor Cuomo cautioned, "They (the FDA) would have to give it full approval before September, otherwise SUNY, CUNY could not mandate. If it doesn't have the full approval, you cannot legally mandate … we believe they will do that in the near future."
What about the state's public schools? Can they require all students 12 and up along with teachers and staff to be vaccinated? Afterall, a whole range of vaccines are now required including those against hepatitis B, Measles, Mumps and Rubella, Polio, Chicken pox and more. Why not COVID?
Apparently it's not so simple. Since the COVID vaccines currently hold only an emergency use authorization (EUA), they have not undergone the full FDA approval process. Therefore, individuals have the right to accept or approve the vaccines. Without FDA approval, the state cannot require school children to be vaccinated before returning to school.
Scarsdale Schools Assistant Superintendent Eric Rauschenbach explained it this way: "The State has always legislated which vaccines were required for school attendance. Given that school is compulsory and, at this time, Gov. Cuomo has indicated there would be no virtual option next year, requiring eligible students to vaccinate would restrict non-vaccinated students from compulsory education. This is a topic that is currently being discussed and I am sure there will be debate on a State level around the topic. We do not feel the school district has the authority to require vaccines above and beyond the law. Contextually, the vaccine is also being used under emergency use approval which complicates matters."
We asked Rauschenbach if there is any way the state could require kids to be vaccinated and he said, "The State could require it by legislation, I am not sure that the EUA is a legal barrier to passing legislation, but it certainly makes things more complicated. I assume there would be legal challenges if the State approved a mandated vaccine operating under a EUA."
So for now, the choice to vaccinate kids ages 12 and up is yours. However, with the more infectious Delta variant on the rise, the situation is changing rapidly and new rules may be made before the opening of school.
Paulin Sponsors Legislation to Ensure Early Intervention Service for Young Children
Details

Category: Neighborhood News
Published:

20 July 2021

Written by

Joanne Wallenstein
Paulin at Press Conference to announce the Passage of the LegislationThough New York State mandates that early intervention services are available for children under the age of three with delays or disabilities, many have not been able to access these services. Why? Because when an Early Intervention provider renders services, they must bill the insurance company first. In recent years, private insurers have only paid approximately $12 million out of $80 million in EarIy Intervention claims, rejecting approximately 85% of claims.
Though these unpaid claims are ultimately paid by New York State and local counties which split the cost, the process is cumbersome and the delay in receiving payment has caused many providers to close their doors.
Now, new legislation sponsored by Assemblymember Amy Paulin and Senator Elijah Reichlin-Melnick and passed by the NYS Legislature will ensure that commercial health insurers contribute their fair share to the Early Intervention program. It increases funding for Early Intervention services and streamlines the reimbursement process to providers. The bill will save counties around the state $28 million while creating a reliable fund for early intervention service providers, funded by the health insurance industry.
Commenting on the passage of the legislation, Paulin said, "This legislation is a massive step forward in reforming and strengthening the state's Early Intervention program so that more children can get the help they need, when they need it. It will ensure that commercial health insurers contribute their fair share to the Early Intervention program, will assure good stewardship of state and local tax dollars and, most importantly, will allow Early Intervention providers to focus on the critical services they provide to children and families."
"Early Intervention fundamentally changes the trajectory of a child's life for the better," said Westchester County Executive George Latimer. "Thanks to Assemblywoman Paulin and Senator Reichlin-Melnick's leadership, this law would provide additional funding for these life-changing services. When we know a program works, it should be a no-brainer to increase its capacity – our children's lives are too important."
Those who work in the field praised the passage of the bill and urged the Governor to sign it into law.
"Westchester Children's Association applauds State Assemblymember Amy Paulin and State Senator Elijah Reichlin-Melnick for successfully passing critical Early Intervention legislation (A5339/S5560A) and urge Governor Cuomo to promptly sign it into law," said Josh Prywes, Program and Policy Manager, Westchester Children's Association. "As a proud member of the Kids Can't Wait Leaders Council, a coalition dedicated to strengthening availability and access to Early Intervention services, WCA knows this bill will build crucial statewide capacity for young children with developmental and special needs. It provides a vital and viable mechanism to prevent delays in Early Intervention services, which is especially important to our County, which ranked number 56 out of counties in the timely delivery of Early Intervention services across New York State in 2018. We know that, when enacted, this legislation will jump start wellness for young children, reduce long-term developmental challenges and statewide costs, and center children and their families on a path for success."
"Covered lives is a practical approach to ensure that Early Intervention agencies and their therapists continue to focus on therapeutic services and that Insurance Companies are held accountable to pay their fair share of the costs of these services. Covered lives will save the State and Counties millions of dollars by no longer subsidizing the commercial insurance industry for denied services. For these reasons, I am delighted to join the bill's sponsors urging Governor Cuomo to sign into law, covered lives when it reaches his desk," said John Calderon, President, Theracare of New York.
Assemblymember Amy Paulin, a Scarsdale resident, has long been an advocate for families and children, and this legislation is another in a long line of bills she has passed to improve constituents' lives.