Board Extends School Superintendent's Contract Despite Community Objections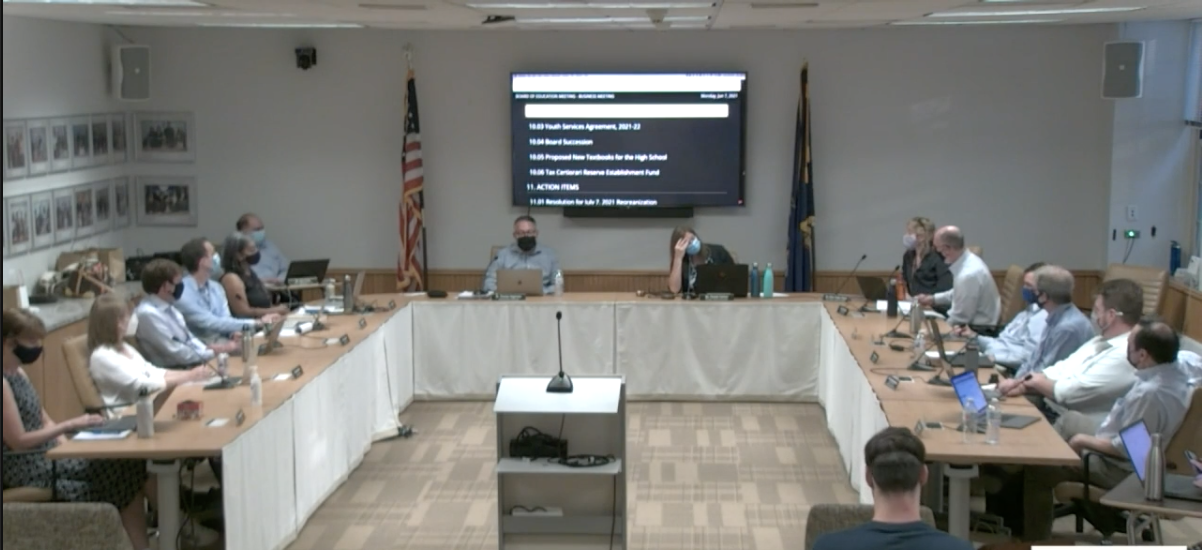 Disregarding vocal community opposition, the outgoing Board of Education approved an extension to the School Superintendent's contract, including a bonus and raise, at their final meeting of the 2020-21 school year. Under the new agreement, the Superintendent's salary will increase by 2.75% to $356,543 per year and he will receive $5,000 on July 1, 2021. The new agreement extends his three year contract to four years, to end on June 30, 2025.
Residents only became aware of the memorandum when the board meeting agenda appeared online earlier in the day.
The Memorandum of Agreement's position on the Consent Agenda precluded any discussion, so the contract would have been approved along with a long list of other perfunctory resolutions. By definition, "a consent agenda is a board meeting practice that groups routine business and reports into one agenda item. The consent agenda can be approved in one action, rather than filing motions on each item separately. Using a consent agenda can save boards anywhere from a few minutes to a half hour. A consent agenda moves routine items along quickly so that the board has time for discussing more important issues."
During public comments some came to the high school to make their thoughts known and others called in via Zoom.
Speaking first, Roger Neustadt stated what many others echoed later on. He said, "The election is over and the voters have spoken. There are a few conclusions you can draw. First, to the current Board, the results are meaningful. Voters had a choice between endorsing the approach of the past year, under current leadership, or voicing their preference for a change. Their voice should be heard loud and clear. The approach of the past year was not supported by a majority of the voters. That is a fact, not subject to interpretation as the current Vice-President did not garner enough support to remain on the Board. Regardless of the specific topic or approach, maintenance of the status quo was rejected. Please respect the voters, who chose not to re-elect current leadership, and make no significant decisions today before the current term ends. To do so would be to replace your judgment for that of the electorate, the Oxford definition of authoritarianism - "lack of concern for the wishes or opinions of others." The majority of "others" have spoken with their votes. You were not elected to cram a significant decision into the last meeting of the current term. You were elected to represent us, not replace your judgment for ours."
"The Board President is tasked with selecting items for the consent agenda. Her term is soon over. She will leave the Board forthwith. Despite this Ms. Fuehrer is seeking to extend the superintendent's contract one additional year. This is a violation of the public trust. We have elected two new Board members and rejected the leadership of Ms. Singer. Again, that is factual. By electing Jessica and Jim, we have expressed our desire to have them included in major decisions regarding our schools. They may not agree with my opinion, which I will purposefully not share, but that is democracy. By extending Thomas's contract by one year, the Board will remove Jessica and Jim from impactful discussion of superintendent performance. This is precisely the type of decision they were elected for. I hope that you will recall the action of two years ago when the current Board extended Thomas's contract for a total of 5 years. The just elected Board members, three of whom sit there today, felt that was wholly inappropriate and the decision should have been held until they were sworn in. I hope your memories are not that short."
"The most pressing questions is why? There are three years left on the superintendent's contract. What is the urgency to extend his contract now, today? Once again, I will not opine on Thomas's performance as that is truly not the concern here. The timing is suspect. Board members have just been elected, and are about to take office, but their voice may be muted before they even arrive."
"The voters have spoken and it is time for our Board to listen."
Following Neustadt, there were a steady stream of comments in agreement.
Among them were Will Brennan who said, "If this item was considered and passed it would do only more to break down trust at the local level." Shirley Salmeron said, "We have had issues with the community feeling disenfranchised." She asked the board to "Think critically about the feedback you have received from parents." Jereny Gans said, "I urge the board to table this so that it can be considered by the future board. It should also be removed from the consent agenda so it can be discussed and the public can hear the rationale for any decision that is made."
Claire Paquin said, "I am feeling a lot of mistrust. You are supposed to represent the community. How do you represent us if you don't allow us to engage? This last minute addition to the agenda seems suspicious. We don't need to do this tonight. This is not good oversight.
This is not transparent. It is not what the community wants. The lack of transparency and communication has been abysmal. Open it up to the community. Let's hear what they have to say about administrators who have not been transparent."
David Benderson said, "This should not be on the consent agenda. There should be an opportunity for the stakeholders to speak. There is no necessity to extend a contract. There should be performance evaluations. This could lead to votes of no confidence and recalls."
Stephanie Patch urged the board to "Wait on decisions regarding contracts and staffing to allow detailed governance and review."
Irin Israel asked the board to take a clear look and "state why they think this is important at this time."
Robert Berg called in from the New Orleans airport. He said, "I rarely agree with Roger (Neustadt) or Jeremy (Gans.) I am flabbergasted that the board has put the contract extension of the superintendent and the physician on the consent agenda. It is an abuse of the positions of the outgoing board members. It is not good governance."
Anirudh Bansal said, "The community has roundly rejected the way things went. The board has not allowed sufficient time for the community to comment."
Melissa Pecullan said, "I object to the last minute addition of these contracts to the agenda."
Kate Delorenzo said, "This last minute addition erodes trust. Though its procedurally okay it is not in good faith. It makes me feel blindsided and disrespected."
Sarah Bell Wechsler said, "We chose you to make decisions for us based on what is best.
Our elected reps are not in the room. Jessica and Jim are not in the room – it is not fair to make personnel decisions without them. We want good governance. We want to all agree… that people are coming together on this shows that."
Judith Eforo said, "Right now we need leadership. We don't need someone to take over the ship. We don't need a mutiny. I believe you have an obligation to the people who elected you
There is no emerging situation here. I object it to being placed on the consent agenda and I would ask the committee to take this off the agenda. This procedurally does not belong here."
Christine Weston said, "Summer is here. We should all be able to trust our board to tie up the year easily and quickly. We should not have to monitor the board. It's ridiculous and we should not have to do this."
Jonathan Lemley expressed his "displeasure with the last minute addition to the consent agenda." He said, "it lacks transparency and can create mistrust. Dozens reached out to me this afternoon to discuss this. An individual has a contract extended in the middle of a term, without getting input from the community at large… is this needed? The Pandemic has caused acrimony and fracturing of our community in regard to the schools. This will get worse if we pass this. We should be working toward bringing this community together.

Board of Education President Pam Fuehrer defended the new contract. She explained, "This was not a last minute addition to the consent agenda. This is on the agenda every year at the end of the year. These agreements are always on the consent agenda as they are a right and responsibility of the board. Any changes to the executive agreements go on the consent agenda."

"We receive an entire year of input from the entire school community. We hear about assessments, facilities, food service and every area of operations and management of this district for a full year. That goes into an entire year's evaluation process. The template is posted online by law. There are 29 professional practices. One of our most important responsibilities is to assess a superintendent on these 29 practices. All of the input we received was discussed and considered. We are required to do this work. We are certainly not required to make any changes, but if we do, they go on the Consent Agenda. This is best practice. This is a board decision, not a public decision. It would make no sense to have a new board make this evaluation."

Carl Finger concurred, saying, "Pam, you outlined the process we go through." He then read a long list of factors the board considers when evaluating the superintendent, including: Implementation of the strategic plan, the facilities plan, the professional development plan, performance goals, use of formative assessments, graduation rates, the percentage of student attending college, student performance goals and more.
He said, "The board evaluates the success of the cabinet, principals and assistant principals and collective bargaining, agreements with other organizations and participation in community events. It evaluates communications including newsletters, and efforts to build consensus and outreach."
He continued, "in this last year, we specifically looked at the strategic plan and implementation, education reports, the focus on diversity, equity, inclusion and belonging and leveraging of communication opportunities. We looked at professional development alignment with the strategic plan, and at the quality and performance of the cabinet and the principals and assistant principals. He said, "this is an ongoing and thorough evaluation that we have been doing since I got on the board. When we look at the superintendents contract, it is a reflection of all of that. It is disconcerting obviously to hear people object to the way we are making this decision, but it is our responsibility to make the decision. It is dangerous to start ascribing a community instruction based on an election result. We were elected to do this evaluation and to look at what's best for the students."
"I understand that it feels like we are doing it at our last meeting. I was initially surprised but I tried to keep an open mind and understand. It is not the last minute. It would not make sense to make these decisions in a few months with people who have not gone through the process. We have plans, goals and directions that we have given to the Superintendent and the cabinet. I am comfortable with this because I think it's the right thing for the students and I hope you can understand that. I have to use my best judgment. I made the motion and support the motion. There are so many good things happening here that got lost. If passed, this will provide stability that will benefit the community."
Amber Yusuf said, "We have received input but heard that communication could be better. I am not sure how we address that."
Bob Klein said, "I feel a responsibility to explain how I came to my conclusion. For me, it's simple. What is in the best interest of the students? What is in the best interest of delivering the goals that are in place. There is sincere passion out there in the community. How much is out there, I don't know. I hope people will be respectful."
Board Member Ron Schulhof moved for the memorandum to be removed from the consent agenda and voted on separately. When the motion was voted upon, it passed with four yes votes from Fuehrer, Singer, Finger and Klein. Yusuf abstained, Schulhof voted no and Ceske was not at the meeting.
Other Agreements:
Non-union administrators including the cabinet, received a similar agreement to Dr. Hagerman's, with a 2.75% salary increase for the coming year and one time payments of $5,000 in July 2021.
In addition to the superintendent's agreement, Assistant Superintendent Andrew Patrick announced that the district had reached agreements with several more groups through collective bargaining, and these agreements were shared in the agenda and agreed up by the Board:
A three year agreement with the teachers provides for a 1.7% increase in the first year, and then an increase of 1.25% to 1.750% in years two and three using a Salary Range Adjustment Model dependent on the CPI and the change in contribution to the Teacher's Retirement System.
Principals and Assistant Principals have similar salary increased and will also receive bonuses for longevity after 10, 15, 20, 25 and 30 years of service.
The secretaries will receive a 1.7% increase in year one, 1.7% in year 2, 1.6% in year 3 and 1.5% in year 4.
Last, the District Physician, who came under fire from some during this past year, received a renewal of his contract. Dr. Louis Corsaro will be paid $35,000.


Trustees Agree to Sell More Non-Resident Pool Passes to Narrow the Defecit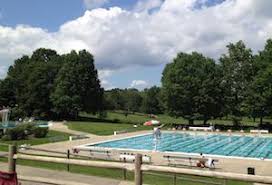 From the kiddie pool to the high dive to the snack bar, the Scarsdale Pool has always been a cherished facility in the village. In recent years however, the pool's membership has dramatically declined, and its aging infrastructure has become increasingly expensive to maintain and repair.
During a recent Work Session, the Board of Trustees debated the best way to increase membership and close the pool's financial deficit. Working with village staff, the Board drafted a Request for Proposal (RFP) so companies can bid on the project and make necessary improvements to the facility.
As of June 15, 2021, the pool sold 920 family resident passes, 97 family nonresident passes, and 113 individual passes. In total, all passes sold have accrued $755,042 in revenue, which is a distinctly lower number than in previous years. In 2011, the pool sold 1,766 family resident passes and this figure has steadily declined every year since. Given this year's figure, the village estimates a deficit of $117,958.
To address the deficit, the Board debated issuing an additional 50 nonresident passes to supplement the dip in resident sales. Sales at this point in the summer are often strongly affected by weather; several weeks ago, during the 90-degree heatwave, 384 permits were sold in just six days. While Scarsdale residents may continue to buy passes, the Board was hopeful that the strong demand for nonresident permits will close the deficit gap.
Trustee Whitestone, skeptical about issues of overcrowding, asked Village staff if they could present yearly attendance or percent capacity rates on peak days. He wanted to investigate further how an additional 50 passes would affect these figures. Superintendent Gray said that could find these numbers, but they will likely be inaccurate because typically only one family member will swipe their pass. Trustee Ahuja added that he does not think a little more data will change the debate at this point, and because time is of the essence, they should decide with the figures they have now.
Trustee Arest was also concerned with overcrowding, primarily because even if the pool is not nearing peak capacity, visitors tend to gather in the same areas, which intensifies the perception of a crowded facility. Superintendent Gray commented that the pool does start to feel crowded when it hits 1,300 attendees because they gravitate towards the most popular seating areas.
Mayor Veron added that kids leave for camp at the end of June, which could be an optimal time to open more pass sales. Trustee Whitestone emphasized the July 4th is a key marker, and it is important that the Board reach a consensus soon to capitalize on these holiday sales. Trustee Crandall agreed and said "the time is now" because if the Board waits too long, they cannot justify selling passes at full price.
Trustee Crandall declared that she would be in favor of selling an additional 50 nonresident passes, and Trustee Lewis agreed. He acknowledged that overcrowding is a potential issue, but said that the "numbers speak for themselves," and that the pool is not nearly at peak capacity with the number of permits sold this year. He noted that the Village must sell 200 resident family passes at $600 each to close the deficit and proposed a "simple and straightforward" plan that "keeps our eyes on the prize": Lewis suggesting that the Village adopt an aggressive marketing campaign to sell as many residents permits as possible in June. Then, starting in July, the Board could authorize as many nonresident family passes as it would take to bridge the financial gap. Trustee Lewis also added that if Scarsdale finds interested nonresidents, and given the context of this past year, "we should be welcoming to everyone."
In response to this proposal, Mayor Veron and others agreed that Scarsdale should adopt a robust marketing campaign for the remainder of June. Trustee Brew, in response to Trustee Lewis' proposal, was worried that selling more passes could have ripple effects in the following years. She asked what the Village would do if they had to revoke nonresident pass sales in the future, and how that change will impact public sentiment towards Scarsdale. Trustee Whitestone added that if people have the perception that the pool is crowded this summer, it could drive resident sales down in subsequent years.
Mayor Veron acknowledged that it is important not to let short-term revenue gain outweigh long-term impacts. She also pushed back on Trustee Lewis' feelings towards overcrowding by saying that the data doesn't show what residents see as the value proposition in their pass; is the value in being able to swim every weekday, or is the value in getting a prime spot next to the kiddie pool on a Saturday? While the pool is not close to peak capacity, Mayor Veron was wary that some residents may see less value in their pass if they cannot find space in the popular seating areas during peak hours.
Two residents provided the Board with their perspectives. John Schwarz asked the Village to consider the implications on parking capacity in addition to poolside crowding with new nonresident passes. He also suggested that the pool may be losing revenue because people have an increased desire to join clubs with multiple offerings. He recommended that during the renovations, staff consider making a joint pass with Crossway tennis courts. Finally, Mr. Schwarz suggested that the Board offer nonresidents pass holders the right of first refusal next year to preserve goodwill.
Resident Bob Harrison chastised the board, saying, "you've discussed this too much, it's simple… you've wasted a lot of time… don't worry about next year. Let's worry about today, let's close the gap." He stated that his family has been pool members for 40 years, and they go to the pool every weekend in the summer. Mr. Harrison said that he spoke with pool staff last summer who reported that the facility never had more than 1,100 attendees at once. He went on to say that over the years, the pool has reached 2,600 memberships, and yet there were no overcrowding issues even then. He urged the Board to sell more passes and move on to other matters.
Suggesting a compromise to Trustee Lewis' proposal, Mayor Veron proposed selling 25 nonresident family permits starting July 1 and another 25 individual passes. The trustees all agreed to the mayor's suggestion, and she authorized Village staff to sell these passes. The trustees also agreed to revisit the topic at the next meeting, evaluate how quickly the passes sold, and potentially authorize additional sales. Also, while nonresident senior citizens originally could purchase passes with the standard 50% discount, the Board agreed that going forward these passes will be sold at full price.
Community Says Thanks and Goodbyes to School Board Members Fuehrer and Singer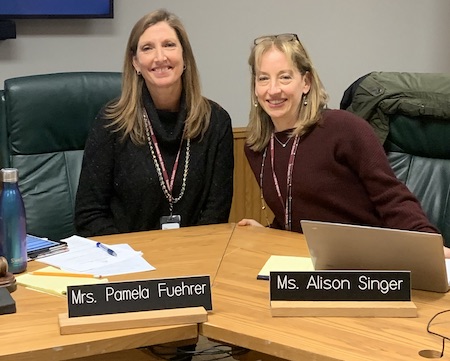 As the school year draws to a close, two leaders of the Board of Education completed their service. At the June 21, 2020 meeting, there were many thanks and goodbyes to Board President Pamela Fuehrer and Board Vice President Alison Singer. Here are remarks from the PT Council, the League of Women Voters, the Superintendent and the two departing Board members themselves:
Dalya Kahn, President of the Scarsdale PT Council
On behalf of PT Council, I extend a sincere thank you to all the retirees who were recognized earlier this evening. They are what make Scarsdale Schools the special place we treasure. We appreciate all the talent, time and energy they have given to the Scarsdale schools, and wish them well in their next adventures.
And to mark the final board meeting of the school year, I also wish to thank Board President Pam Fuehrer, Vice President Alison Singer, our Board liaison to the PTC, Amber Yusuf and all members of the Board of Education, Dr. Thomas Hagerman, and the entire cabinet for your dedicated service and commitment to our children's education. The PTC looks forward to continued collaboration with you all next year.
This Board, working with the administration, has been challenged perhaps more than any other. We acknowledge the tremendous and almost impossible job you had this year, and thank you for leading us through these difficult times. You've had to oversee the District during a once in a lifetime pandemic, a move to remote schooling, and a racial reckoning. These were issues no Board had faced, and solutions were often not readily apparent. You all devoted enormous amounts of time, energy and care to working with the administration to arrive at the best possible outcomes. We know this hasn't been easy. But we also know that you've always done what you believed was best for the District.
I have the honor tonight of also recognizing the two outgoing members of the Board of Education, Pam Fuehrer and Alison Singer, as they complete their board service.
Pam and Alison - We salute your willingness to contribute your time and expertise to our District over the past years. You are two of the hardest working volunteers in our District. We realize that Board work has often taken you away from your own families, which, during this past year, has been especially challenging, as our own kids needed us more than ever. We also recognize that the time we see you in Board meetings is just a fraction of the hours you have devoted to this District. And we know you have worked so hard because you care. You care about our children's education, about our schools being the best they can possibly be, and about the future of the community. Both of you have worked to guarantee that Scarsdale schools maintain their standard of excellence and continue to grow and innovate towards an even brighter future.
Alison, thank you for your 3 years of service on the Board, during the last of which you led as vice president. From the start, we knew you were committed to ensuring that all our students' needs and concerns were met and addressed. Throughout your tenure and especially this past year, we have benefited from your experience representing people with disabilities. But we also know that you have always worked hard to represent all students in our District. You have taken the time to attend workshops, research best practices, and share your knowledge with the Board. You have also listened thoughtfully at Board meetings, applied your keen intellect to the issues facing the District, and have been unafraid to state your opinion. We appreciate your service and will miss your voice.
Pam, thank you for your 6 years of service on the Board, including your year and a half as Board president. Your leadership, organization, and confidence have been great assets to our community. You have always approached your role with extraordinary grace, respect, and seriousness. Even this past year, when Board meetings were often emotional and heated and went late into the night, your consistently calm demeanor helped the Board navigate through difficult situations. We have benefited from your commitment to community engagement and your willingness to respond to virtually each and every community member who has reached out to the Board. In addition, your extensive knowledge of management has allowed this group to be productive and advance numerous goals and initiatives throughout these years. Thank you for your dedication to our children and all you have given to our District.
We want to extend a heartfelt thank you to all of you for giving so selflessly of your time and working so hard to make sure our schools are the best place to learn and teach in the country.
Alissa Baum, President of the League of Women Voters of Scarsdale
The League Board wishes to thank outgoing Board of Education members, Pam Fuehrer and Alison Tepper Singer for their dedicated service to the Scarsdale School District.
Pam, you served as Board President at an extraordinarily difficult time. There was virtually no precedent for the situation you and your fellow Board members encountered this past year. Not just this year, but throughout your tenure as a school leader-- as a community volunteer and a Board member--you have enhanced the education available to our children through your focus on improving curriculum and programming and through your efforts to broaden outreach to the public. We appreciate your gentle touch and sensitivity as you discussed the issues facing the District as well as your moderate tone during public comment. You truly have been a workhorse dedicated to your role.
Alison, you have been an incredible advocate for special education and student mental health and wellbeing. Your personal and professional experience, reflected in your thoughtful questions and comments, informed Board discussion on the importance of understanding diverse student needs and ensured the inclusion of all children, no matter how they learn. Your great breadth of knowledge, from budgeting and finance to facilities and school safety, contributed to sound Board decisions. In calm as well as in fraught moments, you listened to everyone and remained fair and level-headed.
You both have demonstrated a commitment to maintain and enhance the quality of the Scarsdale school system. You both should be proud of the legacy you leave behind as Scarsdale Board of Education members. We wish you all the best in your future endeavors.
Dr. Thomas Hagerman
When it came time for Dr. Hagerman to say goodbye to Pam and Alison he said, "This agenda item brings me no joy. Saying goodbye to two experienced board members is a profound loss for the district." He called the duo, "thoughtful, deliberative and informed" and said both have "significant interpersonal skills and emotional intelligence" and have "been adept at building consensus and moving forward on a positive trajectory."
He said, "Pam and Alison, you have both been exemplars of best practices. You have been committed to the growth and development of yourselves and other board members."
Turning to Pam he said, "I have known you almost my entire time in the district. To say that we have been through a lot is an understatement. … There has been a tremendous transformation in the district over the past seven years and your leadership has been involved at every level….I will miss that connection and support. There is lore about the people who have shaped our district. Certainly Thomas Sobol, Eric Rothschild, and Judy Fox come to mind. I am certain that history will also remember you as one of those icons. You have dedicated your life to our schools and the lasting impact of your work will be your legacy."
To Alison he said, "Your reputation preceded your seat at the board table. Your prior positions were distinguished by your deep commitment to special needs students and mental health issues… The skills you cultivated in your professional and volunteer activities translated into your leadership on the board. You have been a clear communicator, an effective problem solver and a trusted partner. Your advocacy of all children was omnipresent and you served as a reminder of our responsibilities around wellness and well-being for all families. You reminded us of the essential partnership between the Board and the staff to our district's success. Most important, you always took the high road with honesty, integrity and humility…. The only solace is that we know you will remain connected to our work moving forward."
"I want to thank you both for your accomplishments over the past years. What we will remember the most is the deep bonds you have formed with so many district staff members. It is these relationships that are the hallmark of a Scarsdale education and it is also those enduring relationships that will be your legacy here, so thank you."
The Superintendent's remarks were followed by thanks from Board members Carl Finger, Amber Yusuf and Ron Schulhof. You can watch them here.
Alison Singer said she was "Grateful to have the opportunity to serve and want to thank you and the former board member with whom I served….Pam has been an inspiring leader – you keep your cool through the most challenging situations." She called Fuehrer, an "effective and devoted public servant," and thanked the administration and the cabinet for their "poise, grace and compassion." She said, "I am so grateful to all of you for your heroic efforts. I have never met a more dedicated group of educators … I am even more in awe now that I have had an inside view … I have learned so much by talking and listening to you our students and wish all of our students good health and great joy."
Pam Fuehrer explained, "My husband grew up here and graduated in the class of 1986. He insisted we raise our children here….He was right…. The focus of everyone was the best way to use their passions to make the best impression on student lives. Our children thrive within this culture. Thanks so much to each of you for giving me this gift."
She continued, "Alison, my latest and greatest co-chair. You brought oversight and governance into perfect focus….I will treasure this phase of my life… Serving has been an honor.
The Board will hold their reorganization meeting where they will elect new leaders on July 7, 2021 at 3:30 pm.
Should Virtual Public Comments Continue?
Details

Category: On Our Radar
Published:

23 June 2021

Written by

Joanne Wallenstein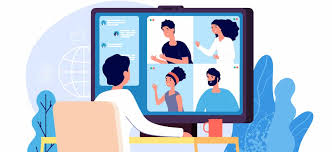 Though in person attendance at school board meetings was limited during the pandemic, ironically, it seems that more people became engaged with the administration during the pandemic. Why? Because during virtual meetings they were invited to comment via Zoom. This allowed the community to chime in from home, without sitting for long hours in the Board room, waiting for their turn to speak.
This new protocol served to engage the community, but it often increased the length of Board of Education meetings to the wee hours of the night. So it will be interesting to see whether or not the Board members will allow comments via Zoom to continue.
Now that life is returning to normal, will virtual comments still be permitted? At the Scarsdale School Board meeting on Monday June 21, the League of Women Voters of Scarsdale raised the issue. Currently, the state remains under an executive order that suspends the Open Meetings Law and permits virtual meetings. If this order expires, will community members still have the right to call in to comment?
According to League President Alissa Baum, the law is silent on this issue. It does not permit or bar virtual comments. It is the League's view that virtual comments should still be permitted, even after the executive order expires as it increases community engagement.
According to Baum, State Assemblywoman Amy Paulin has introduced a bill to permit comments "by any means."
Here are her comments from the Board meeting:
"At the May 24 School Board meeting, the League asked whether the Board would continue the use of virtual public comment after Governor Cuomo's executive order suspending the Open Meetings Law expires and school board meetings are again conducted in person without social distancing requirements. The Board stated that it was advised by its counsel that this was not permitted under the law.
One of the League's central missions is to promote the public's active participation in government. The League has recognized and supported the School Board's efforts to increase accessibility to the community through its coffees, listening sessions, and attendance at community events. Maintaining virtual public comment is one more avenue through which the School Board can broaden the public's access to and participation in School Board meetings.
The Open Meetings Law is silent with respect to public participation. The law requires that the government's business occurs in public, so that voters can see their officials' deliberations and resulting actions. In that same spirit of openness, the School Board's policies allow in-person public comment and recognize the importance of community involvement in its decision-making process. It is the view of the League Board that there is no legal reason to discontinue the use of virtual public comment, simply because it is virtual in nature. In fact, if the School Board seeks to uphold the spirit of the law, virtual public comment should be allowed, as it provides to those community members who might otherwise not be able to attend meetings the opportunity to remain engaged with the school district.

The League reached out to NY Assemblywoman Amy Paulin's office on this issue. Her staff explained that it could not give legal advice, however, because the Open Meetings Law is silent as to public comment, Assemblywoman Paulin has introduced a bill (A. 6863) to amend the Open Meetings Law. This bill, if passed, would add language to clarify that "any meeting of a public body that is open to the public that allows for public comment shall provide for an opportunity for the public to comment in real time by any available means during the time allocated for public comment."
This past year has seen a dramatic increase in public engagement with the School Board for a multitude of reasons. Vigorous public engagement is key to a well-functioning Board, and any allowable measures that support community engagement should be maintained. We urge the School Board to revisit this issue so that virtual public comment may continue. Thank you for your consideration."