Raiders' Head to the Playoffs: May 16 Raider Round-Up
Category: On Our Radar
Published: Thursday, 18 May 2023 07:02
Sajiv Mehta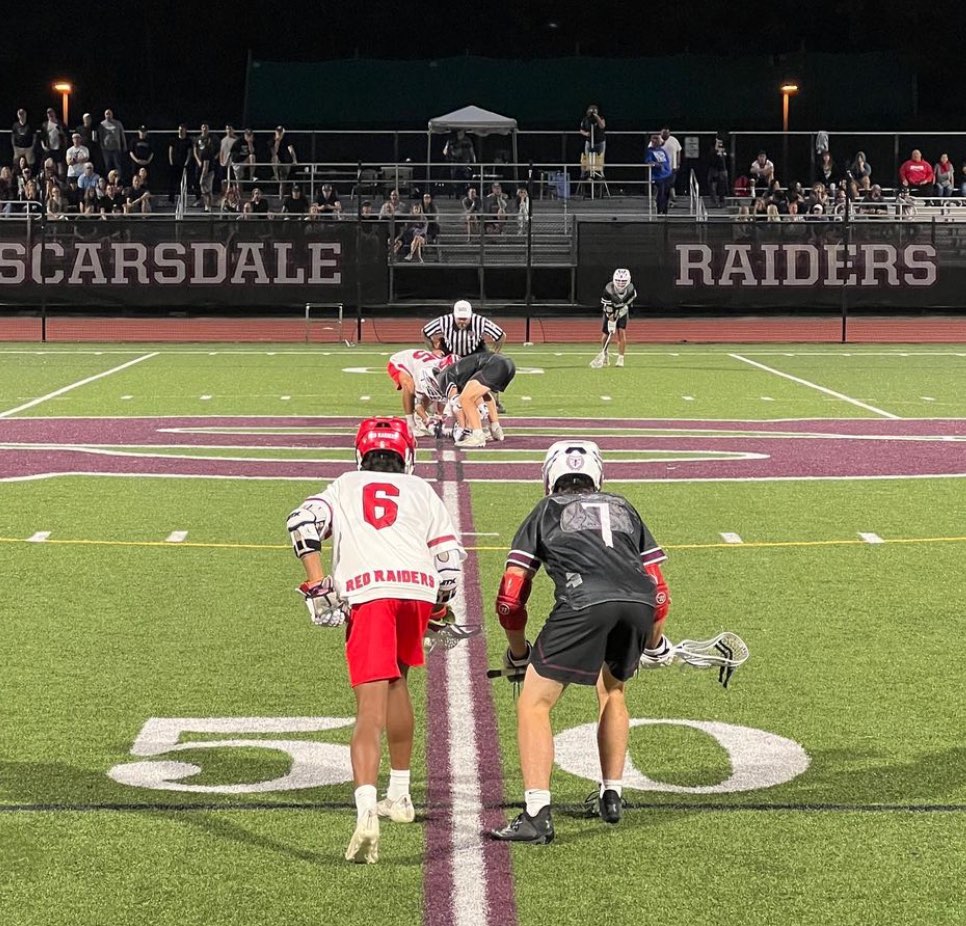 Boys' Golf – On Thursday, 5/11, Scarsdale rounded out the regular season with a match against Harrison at Old Oaks Country Club, winning 195 to 212. Junior Sajiv Mehta led the Raiders with a 1-over 37. The Raiders finished the regular season with 15 wins and 1 loss and 2nd overall in terms of differential. They will compete for a team section title next Tuesday, 5/23 at Rye Golf Club. Individually, 3 players from Scarsdale were all-section at the Section 1 Golf Tournament this week, with it wrapping up on Wednesday, 5/17. Scarsdale Sophomore Leo Chu won the tournament with scores of 74 and 73, a high distinction and one that gives him the chance to play at the State Tournament in June.

Baseball – On Tuesday, 5/9, Scarsdale beat Horace Greeley 10-8. Senior 3rd Baseman Ian Silberstein played particularly well, with 2 hits and 3 RBI's. Wes Ulrich racked up the win with 2.2 innings pitched and only 3 hits allowed. On Wednesday, 5/10, however, the Raiders' regular season came to a close with a disappointing 12-2 loss. They finished the regular season with a record of 8 wins and 12 losses. On Monday, 5/15, the team played in the first round of the playoffs against North Rockland. They were competitive for 4 innings before Rockland pulled away, eventually beating Scarsdale 12-4. Wes Ulrich pitched well again, going 4 full innings and allowing only 2 earned runs. Scarsdale was ultimately eliminated and their 2023 season came to a close.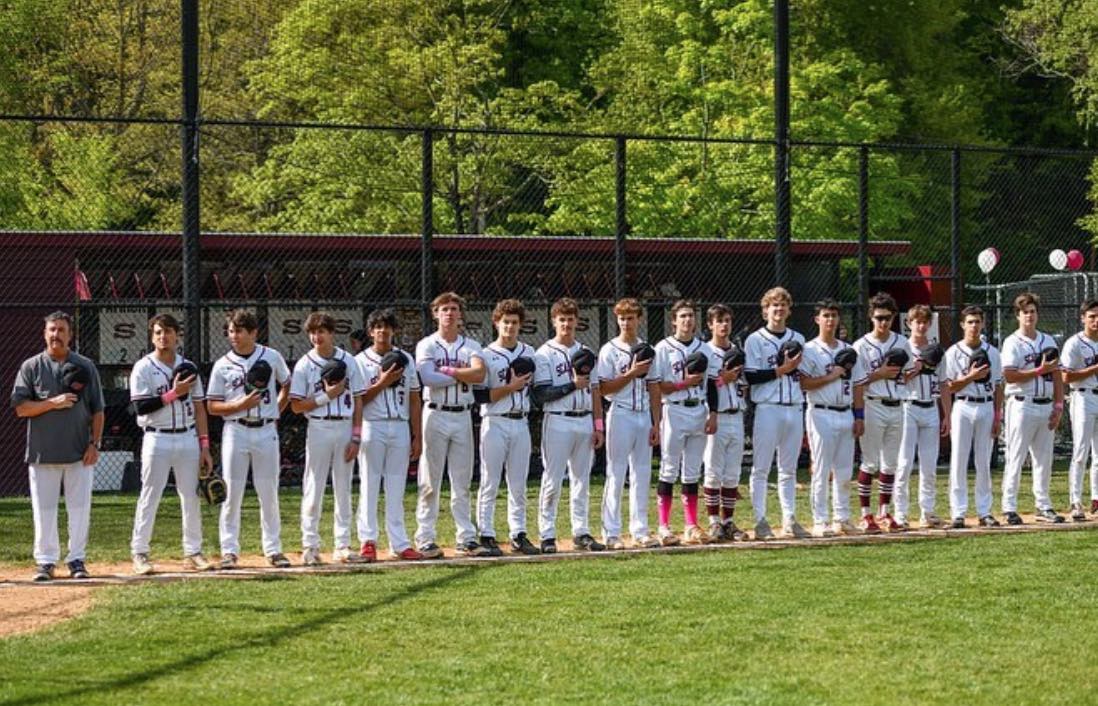 Girls' Flag Football – The Raiders defeated the struggling Trailblazers 7-0 on Monday, 5/15 to round out their regular season. Scarsdale's season record ended at an impressive 12 wins, 1 loss, and 2 draws. They scored 23.6 points per game and allowed only 3.9 points per game. They were led by junior quarterback Ivy Boockvar.

Boys' Lacrosse – Scarsdale closed out the regular season recently and will now look forward to postseason play. On Wednesday, 5/10, the team lost a nail-biter to rival Mamaroneck 13-10, ending a win streak four games long. However, the Raiders bounced back against a strong, successful North Rockland team on Saturday, 5/13, dominating with a score of 13-5. The Scarsdale Youth Lacrosse program came to the game to cheer on the team. Senior Colby Baldwin had 2 goals, 2 assists, and was 17 for 19 on draws, and junior Jake Goldstein had 1 goal and 3 assists. Senior goalie Andrew Lehrman recorded 15 saves. The Raiders' final regular season record sits at 10 wins and 6 losses overall and 8 wins and 3 losses in Section 1. They will be moving on to postseason play with hopes of three-peating as Section 1 champions.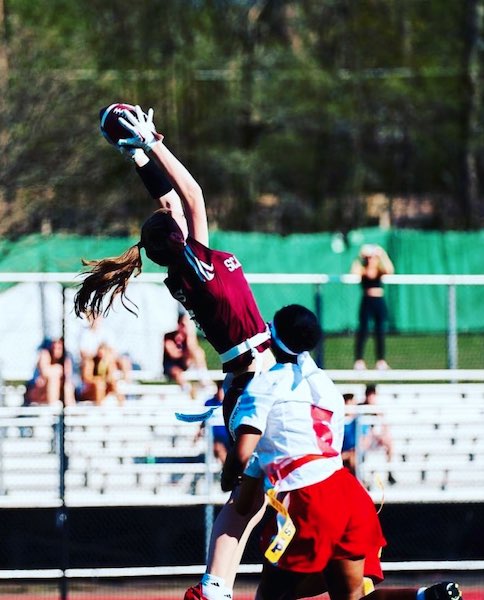 Girls' Lacrosse – The Raiders closed out the regular season last week and will be preparing for the 1st round of sectional playoffs. They played two teams with winning records, Byram Hills and Bronxville, on Monday, 5/8 and Tuesday, 5/9 respectively, triumphing in both matchups. This brought their overall record to 6 wins and 10 losses, lining them up for a matchup against
an extremely strong North Rockland team on Friday, 5/19. The Raiders have not faced Rockland yet this year.

Softball – Since the last Raider Roundup, the team played New Rochelle (Wed., 5/10), Mamaroneck (Fri., 5/12), and Mount Vernon (Sat., 5/13). These were the last three games of the regular season, and the Raiders won two out of three. Against New Rochelle, they fell 14-0 and at Mamaroneck, they lost 19-4. However, they bounced back against Mount Vernon, racking up a victory with a score of 25-5. This gives them momentum going into the playoffs – their first round matchup has not yet been announced. Their final regular season record sat at 8 wins and 12 losses.

Boys' Tennis – On Wednesday, 5/10, the team beat Byram Hills in the last match of on the road 4-3, winning the league and ending the regular season. From Monday, 5/22 to Friday, 5/26, the Raiders will play in the team sectional tournament. Key players like sophomore Sam Saeed will look to lift Scarsdale to a team sectional championship against strong teams like rival Mamaroneck. Working in their favor is the fact that the first 3 days of the team sectional championship is at Scarsdale High School, giving the Raiders solid home-court advantage.

Girls' Golf: This week, the team played their last regular season match at Whippoorwill Country Club against Byram Hills. The roster for Scarsdale included junior Anjali Schoetz, freshman Rory Winston, senior Ellie Bowen, sophomore Chloe Ji and Allison Kahn, and freshman Liya Chu. The Raiders did not drop a single match this season, meaning they are first in Section 1 yet again. They will look for a repeat of individual success at the Section 1 Girls' Golf Tournament on Thursday, 5/18 and Monday, 5/22. Last year, then-freshman Emma Lee triumphed over the field to win the tournament. Fellow team leader Kahn will look for success, as will successful newcomers Chu and Winston.