Congressman Bowman Could Be In For A Challenge Due To His Stance on Israel
Category: On Our Radar
Published: Wednesday, 09 August 2023 21:37
Joanne Wallenstein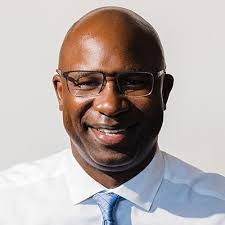 Congressman Jamaal BowmanAt the annual meeting of the Scarsdale Democratic Committee hosted by State Assemblywoman Amy Paulin on August 1, 2023, many local leaders showed up. In addition to Paulin, State Senator Shelley Mayer, County Executive George Latimer, former Congressman Mondaire Jones along with a host of candidates for the Supreme Court were there to meet Scarsdale voters.
Noticeably absent was Jamaal Bowman, the current representative for the 16th District in US Congress. Why wasn't he on hand to greet his constituents?
The answer may lie in his stance on Israel, which has alienated many Jewish voters in his district. What has he done to lose their support? He recently boycotted President Herzog's visit to Washington and voted no on a bill supporting Israel and condemning antisemitism. In 2022 he failed to support bipartisan legislation strengthening and expanding the Abraham Accords and called for the US to recognize "Nakba," the mass Palestinian exodus in 1948 and endorsing the right of Palestinians to return to Israel. He also voted against a resolution commemorating the 75th anniversary of Israel's founding.
According to an article in Jewish Insider dated July 21, 2023, AIPAC, a bi-partisan pro-Israel political action committee has been seeking a Democratic candidate to challenge Bowman's seat. County Executive George Latimer, who's term ends in 2024, is currently considering a run to represent the district. Well liked among Westchester voters of all faiths, Latimer may not be ready to retire and is assessing support for a run against Bowman. We asked AIPAC to comment, but got no response.
The issue is further complicated by potential redistricting that could take Jewish voters out of the district and by the erosion of support for Israel in the US due to Netanyahu's bid to strip power from the judiciary and undermine Israel's democracy.
Commenting on Bowman's lack of support for Israel, Rabbi Jonathan Blake, the senior Rabbi at Westchester Reform Temple in Scarsdale said, "From the time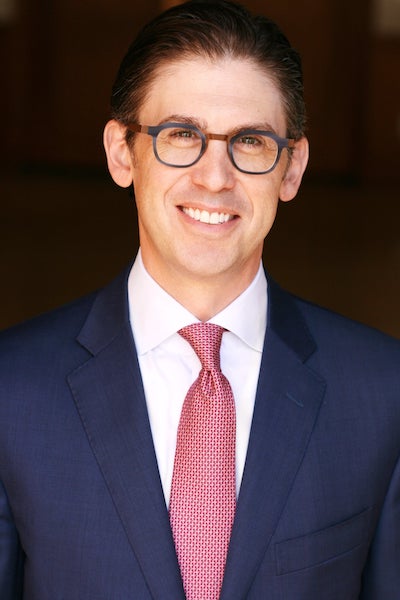 Rabbi Jonathan Blake of his election in 2020, and through his inaugural term in Congress, I spearheaded an effort to assist Congressman Bowman in his awareness of the complexity of issues pertaining to Israel, and also to help him understand that many voters in his district do not relate to Israel as "foreign policy" but rather through the lens of "home" and "family." Our group of 10 rabbis from across the District encouraged a trip to Israel, which Congressman Bowman took under J Street's auspices. Unfortunately, since returning from that trip, Congressman Bowman's about-face on support for Israel and its allies (including those to sign on to the Abraham Accords) has been striking and disheartening. We believe that Congressman Bowman has now emerged as one of the most caustic anti-Israel voices in Congress, whose positions on Israel, Palestine, and the Middle East do not reflect the views of a great number of his voters, nor do they reflect the will of the American people or the longstanding positions of the Democratic Party.
We continue to welcome dialogue with Congressman Bowman and urge him to reconsider his rhetoric and policy stances; in the meantime, a primary challenge would come as no surprise to any of us in the Jewish and pro-Israel community who are paying attention to the Congressman's record in office."
The challenge to Bowman's seat was the subject of a recent email from Alexandria Ocasio-Cortez, who is using her email list to solicit funds for Bowman's campaign. In it she charges AIPAC with using "dark money" to target "candidates of color."
Here is what her email says:
"We just got word: AIPAC is at it again. They're trying to recruit an establishment executive to run against my brother in The Bronx, Jamaal Bowman.
We know what comes next. AIPAC won't wait much longer to start funneling dark money against Jamaal and ramping up attacks against our movement.
We've seen the AIPAC playbook. They target progressive, working-class candidates of color. They abuse campaign finance laws to spend millions of dollars on misleading attack ads. And they're willing to undermine democracy to slow our progressive movement — they endorsed 109 insurrectionist Republicans.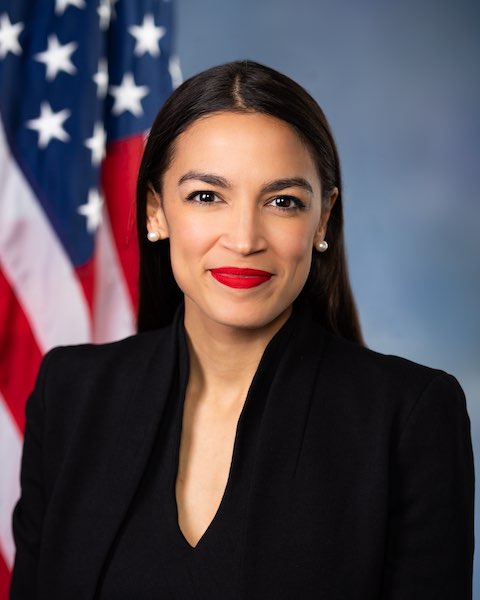 Alexandria Ocasio-CortezAIPAC has usually held off from opposing incumbent members of the Squad. Not this time.
The fact they're trying to make a play now, as Jamaal runs for his third term in Congress, means they think they have a path to victory.
It's up to us to make sure Jamaal has what he needs to defend his seat from AIPAC and keep our progressive movement strong. Will you please help Jamaal fight back today with a contribution?
Jamaal and I form the "Bronx delegation" in the House, and there's no one I'd rather have by my side. Jamaal unapologetically speaks truth to power. He's unafraid to call out the BS that holds us back from real progress. And he does all that from a place of deep compassion and radical joy. When he greets you with "peace and love," he means it.
As a former middle-school principal, community leader, working father of three, and proud Black man, we need Jamaal's voice in Congress — especially as MAGA Republican extremists continue to target our schools and our children.
So today, I'm asking you to take a stand against dark money and shady special interests – because when we do, we win."
Beyond his views on the Middle East, Bowman has raised eyebrows in Scarsdale with his support of Governor Kathy Hochul's housing proposal which would have overridden local zoning code to build multi-family housing in areas now zoned for single family homes. More recently Bowman co-sponsored legislation to ban the preferential treatment of the children of alumni in college admissions, a.k.a legacy admissions.
It's still early to be planning for a 2024 election but this will be a race to watch. As Bowman's views diverged from his Westchester constituents he has made little effort to retain their support. Though he scored a big victory in his election for a second term, a third term win might be harder to achieve.