Matilda on Stage at SHS Sunday at 2 pm
Category: On Our Radar
Published: Sunday, 19 November 2023 10:50
Wendy MacMillan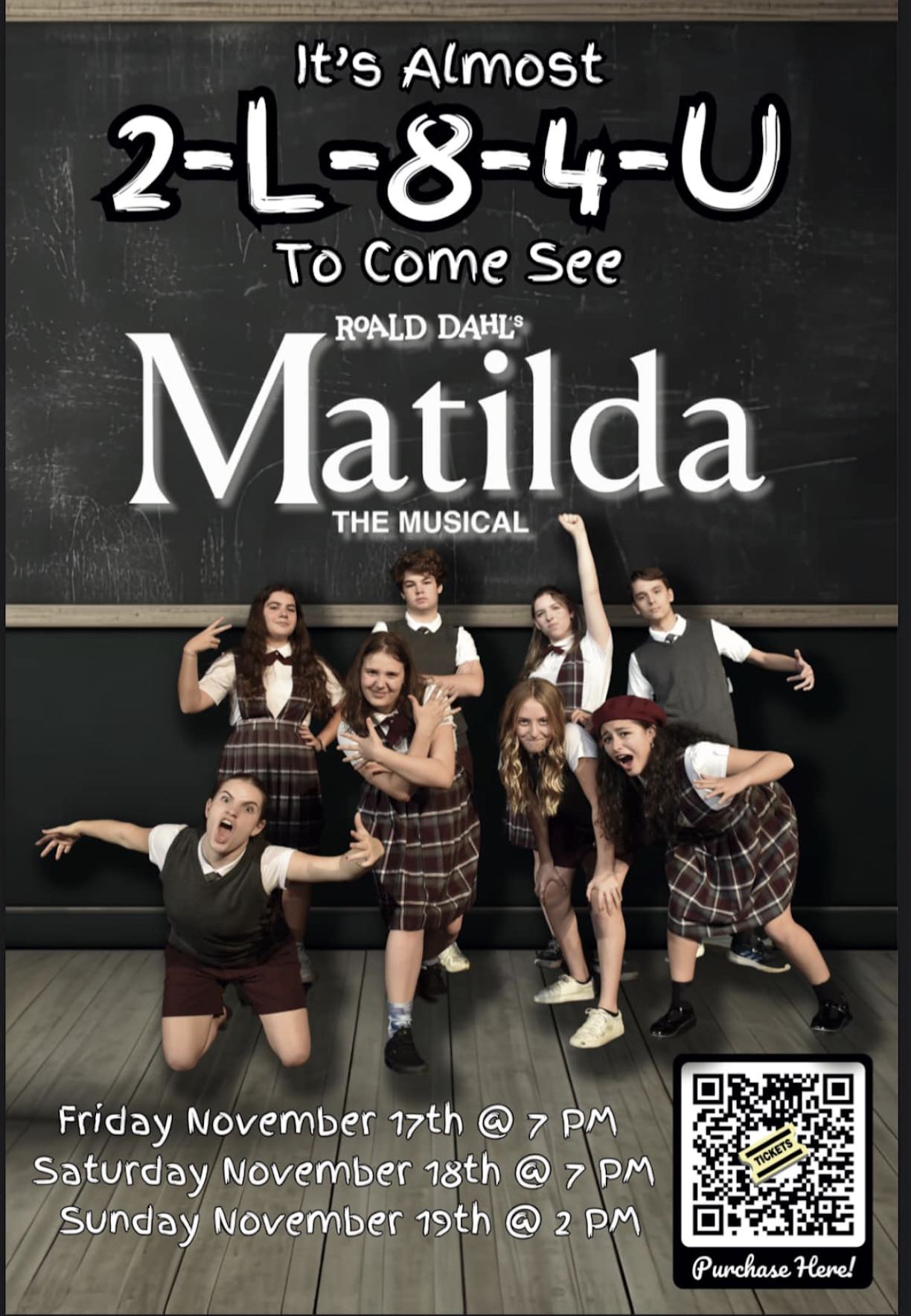 The Scarsdale High School Drama Club absolutely knocked it out of the park with their rendition of Rohald Dahl's Matilda! While I am no theater critic, I am an avid lover of musicals…and this production had me wondering if I was in the Shubert Theater, or truly sitting in the auditorium at SHS.
Many of us may feel like we have already seen Matilda (the 1996 film, the musical on Broadway, or 2022's Matilda the Musical on Netflix), but I guarantee that you have never seen Matilda like this! Everything, from the STUNNING set design, to the expertly done lighting and sound, to the seemingly professional choreography had me hooked right from the opening scene.
It's true that the tech and set designers established a world on stage that immediately drew the audience in, but it was the performers who brought their characters to life right before our eyes. Every actor on the stage helped to engage their audience in a story that often had us cheering, laughing, or clapping on the edges of our seats. And wow, can these kids sing! The big numbers were so full of energy that it was hard to keep from tapping your toes, and the solos didn't stop short of giving you the chills. One might expect a good musical to have good singers but these kids weren't just good, they were amazing.
But the actors didn't just let the musical numbers carry the show…the comedic timing on the part of every character could give professionals like Danny Devito, Rhea Perlman and Emma Thompson a good run for their money. In fact, I truly had to remind myself that this was not a professional production, but a HIGH SCHOOL production put on by our very own, and very talented SHS Drama Club…a production that ended with a packed house giving a
resounding standing ovation. Bravo kids, bravo!
I should note that I went to the theater last night to support a couple of the students I know…I did not expect to leave feeling compelled to encourage my friends and neighbors to catch the show while you can! If you weren't able to catch it on opening night, it's not too late! Tickets are still on sale for tonight's performance and for the matinee on Sunday at 2 pm.