Authors of "Grown and Flown" to Discuss Their New Book at the Scarsdale Adult School
Published: Monday, 16 September 2019 17:17
Joanne Wallenstein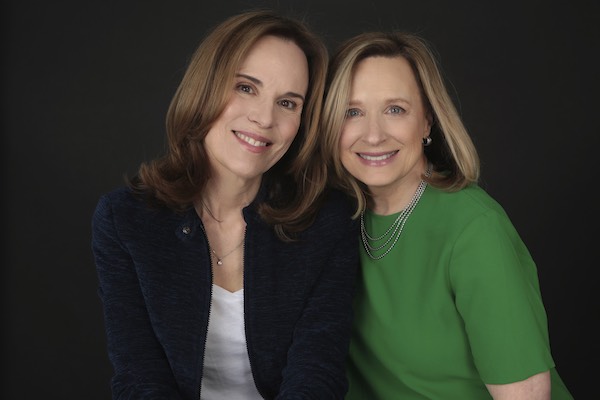 Authors Lisa Heffernan and Mary Dell Harrington will discuss their new book, "Grown and Flown," at the Scarsdale Adult School on November 13.First you read "What To Expect When You're Expecting," and then moved onto "How to Talk So Kids Will Listen." There has never been so much good information available about navigating parenthood, at every stage. Seven years ago, two local parents, grappling with their own teenagers and young adults identified yet another unique life stage… from the teenage years into the twenties. They dubbed this period, "Grown and Flown," and started a website and a Facebook page that soon grew to be "the #1 site for parents of teens and young adults."
The site includes insights from 500 writers, experts, physicians, student advisor, psychologists, educators and parents and averages more than two million monthly page views.
Now the two, Lisa Heffernan and Mary Harrington, have published a book with advice from experts and parents on every issue you may confront as the parent of a teen. They called the book, "Grown and Flown: How to Support Your Teen, Stay Close as a Family and Raise Independent Adults." It's filled with advice on topics like these:
-How to engage teens in meaningful conversation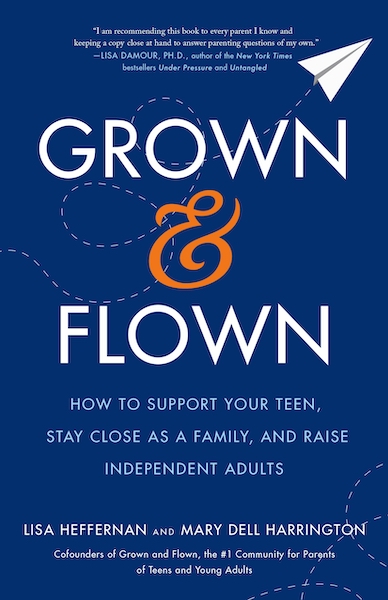 -The most important things to remember before starting high school
-Depression is different for teens: learning the signs
-Honest talk about sexual assault
-Why it's so critical to stay close the first semester of college when your child is pulling away
-It's Parents' Weekend at your kid's college: do's and don'ts
Find out the answers to these questions and others when authors Lisa Heffernan and Mary Dell Harrington discuss their new book at the Scarsdale Adult School on Wednesday night November 13 at 7:30 pm at Scarsdale High School.
Join them as they share what they know about building strong relationships with your teens and preparing them to successfully launch into adulthood.
Sign up here to attend the class – and if you wish - to purchase the book.