Scarsdale Pool to Open Saturday July 18
Published: Wednesday, 15 July 2020 17:27
Joanne Wallenstein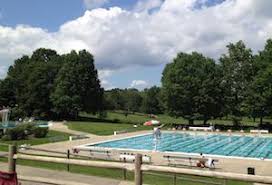 At long last, the Scarsdale Pool will open this Saturday. Better late than never! Below find a welcome message from Recreation Supervisor Dan Walczewski. A complete list of the pool hours and rules can be found here:
From Dan:
To the best of my knowledge, July 18th will be the latest "opening day" in the 52 year history of the Scarsdale Municipal Pool Complex. In addition to all that goes into opening the pool in a normal year, this year we at the Recreation Department find ourselves concerned with things like social distancing guidelines, facemask policies, and the flow of foot traffic around the facility. Then again, nothing about the last few months has been "normal" for any of us. When you visit the pool this year, it will look a bit different. Some of the new rules will be unfamiliar at first. But even with all the changes to our lives that COVID-19 has brought about, one thing that hasn't changed is our commitment to the safety of our pool visitors and staff. Although it's a bit later this year, I'd officially like to welcome everyone to the 2020 pool season.

Dan Walczewski
Recreation Supervisor
Aquatics Director
Here are the essentials about pool attendance:
Permits: You can buy a pool permit on the Village website online or by visiting Village Hall.
Good to know: There will be no reservations required. To ensure that people can maintain a distance of six feet apart, attendance will be limited to 1,390 people at a time, but the Village does not anticipate that there will be a need to turn people away.
Guests: No more than two guests per permit will be permitted at a time.
Health Check: Visitors will be asked to respond to a few questions about their health and submit to a temperature test before entering the complex.
Masks are required when entering, but not when swimming! When supervising small children in the wading pool, adults will be required to wear masks, but not children. When visiting the snack bar, a mask will be required.
Hours: From July 18 to August 16 the hours are:
Monday from 12:00 pm to 8:00 pm
Tuesday to Sunday: 9:00 am to 8:00 pm.
Hours change after August 16 -- learn more here: