Roads Closed as Con Edison Replaces Gas Mains
Published: Thursday, 18 March 2021 11:56
Joanne Wallenstein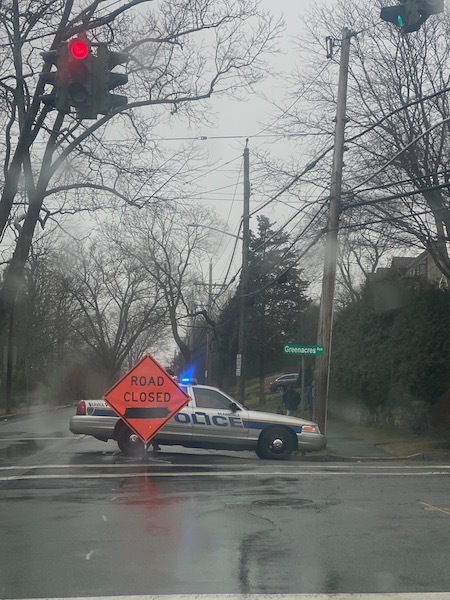 If you've been driving around town in the past few weeks you may have found that sections of Brite Avenue and Walworth Avenue have been closed, sometimes at the same time, making it very difficult to traverse Scarsdale.
We asked Jeff Coleman, Scarsdale's Superintendent of Public Works, for information on the work that is being done and here is what he shared:
Con Edison has two separate projects underway in that area. The work on Brite Avenue is part of their work to upgrade and replace the gas mains in the roads along Fenimore Road. They have previously replaced the main in Fenimore and several of the roads intersecting Fenimore. Unfortunately this work requires the roads to be closed intermittently when the work cannot leave a lane of travel open.

The work on Walworth Avenue is also be performed by Con Edison, however for a different purpose. The excavation work currently being performed is a series of "test pits" to identify the exact location of buried utilities (water, sewer, drainage, gas). This will guide the design and layout of a larger project to replace an aging transmission gas main that exists in Walworth Avenue in the near future. The transmission main is much larger than the typical gas main and requires more planning and design work. The test pit work requires only one day at each location and should be completed by the end of next week.