Late Night Flights of Unaccompanied Minors Arrive at Westchester County Airport from the Southern Border
Published: Wednesday, 18 August 2021 16:55
Joanne Wallenstein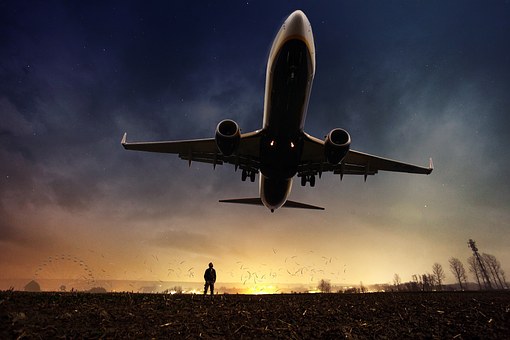 This week, residents learned that late night flights of unaccompanied minors from the US Southern border have been landing at Westchester County Airport. The flights landed late into the night, after the voluntary curfew time.
The U.S. Department of Health and Human Services has not confirmed how many such flights have landed or how many children are involved, but they have explained that these flights are part of a program to reunite children with parents or a vetted sponsor. The children's ultimate destination is not Westchester County, but locations around New York, New Jersey and Connecticut and the unaccompanied minors are all vaccinated. They said, "It is our legal responsibility to safely care for unaccompanied children until they can be swiftly unified with a parent or a vetted sponsor. As part of the unification process, our Office of Refugee Resettlement facilitates travel for the children in its custody to their family or sponsors across the country. Over the last week, unaccompanied children passed through the Westchester airport en route to their final destination to be unified with their parents or vetted sponsor."
Westchester County Executive George Latimer was not aware of the flights. He said his administration was never told about these flights but has since asked for origination and destination of the people involved, their vaccination status, age, and when this will end.
He told Scarsdale10583, "The Federal government's operation to transfer unaccompanied children from the Southern border to sites in NYC, NJ and Connecticut, connecting at our County Airport, was done without our prior knowledge it approval. It is no different than when the Trump administration housed hundreds of children from the border in sites across Westchester, also without our prior knowledge. It generated a firestorm on social media as people presumed the County was involved in the operation - which we were not."
A statement from the County Executive discusses a backlash from Trump supporters and an attempt to spread misinformation about the flights.
Latimer said, "These flights have set afire the radical anti-immigrant right wing of Westchester… on my personal Facebook page as I advised people we were engaged in getting detailed facts, the Trump inspired angry cohort took to accusations, misrepresentations and outright lies. The intensity of the comments were aided by Republican candidates for office in 2021 who fanned the flames of distrust with innuendo and vitriol."
He added, "As County Executive, I have no authority to stop or alter this operation. I have expressed my opposition to the surreptitious nature of late night flights (breaking our voluntary curfew) which added fuel to the fire of those opposed to the overall resettlement plan."