COVID Cases at an All Time High In Westchester. Latimer Calls the Numbers "Horrific."
Category: On Our Radar
Published: Tuesday, 04 January 2022 15:17
Joanne Wallenstein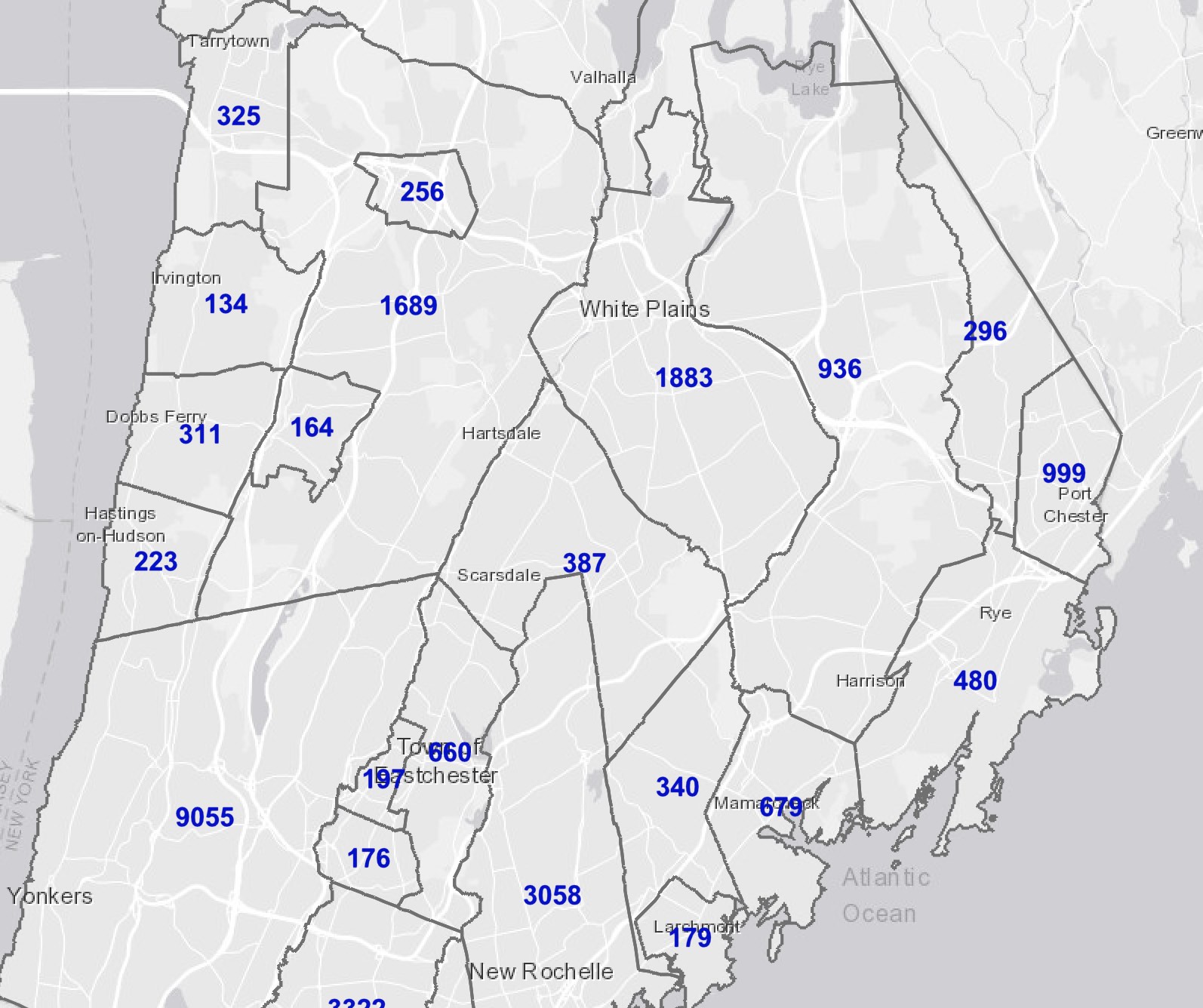 Calling the numbers "horrific," County Executive George Latimer reported a total of 27,692 active cases of COVID in Westchester, more than double the number of cases in the county during the height of the pandemic last year.
With an infection rate of 23.5%, meaning almost one quarter of those tested are positive, the county is witnessing a staggering number of new cases each day. Furthermore, he cautioned, this count does not include those who take home tests or are asymptomatic and have not been tested.
To get an idea of the trend, the County Executive gave the following counts of positive cases over the last five day period for which numbers were reported:
January 2, 2022 2,200 new cases
January 1, 2022 3,300 new cases
December 31, 2021 4,000 new cases
December 30, 2021 3,600 new cases
December 29, 2021 3,400 new cases
In fact, since December 3, 2021 there has been a ten-fold increase in the number of active cases in Westchester. The number of active cases in Scarsdale now stands at 387. Check out all the stats on the COVID-19 dashboard here:
Hospitals are seeing a big increase in the number of admissions as well. Though it is believed that most who are in the hospital are not vaccinated, Latimer said that reporting is not available to prove it.
As of January 3, 2022, 444 are in the hospital with COVID, up from 84 on December 3, 2021, a five-fold increase. And what about the death count? Latimer reported that 30 people died from COVID in December, up from just 7 in November.
Testing
The demand for testing has skyrocketed and far exceeds the number of tests available. There is free PCR testing available for symptomatic people or those who had a known exposure at the County Center. It is by appointment only. Click here to make an appointment:
You can also sign up for a test at Westchester Medical Center in Valhalla.
Vaccines
Latimer and Assistant County Executive Ken Jenkins continued to encourage people to get vaccines and to vaccinate children ages 5 to 12. Jenkins gave a shout out to Scarsdale Village Ambulance Corp who is one of the satellite sites offering vaccines to members of the community.
Also at the meeting, Latimer introduced the new leadership of the Westchester County Board of Legislators. Both the chair and vice chair are women, and it's the first time in the history of the board that it will have female leadership. Catherine Borgia was elected to Chair the Board and Nancy Barr is the new Vice Chair. Barr said, "We are here to serve you. We care about the people we represent."