Letter to the Editor: Support a Healthcare Hero
Category: On Our Radar
Published: Wednesday, 12 January 2022 13:35
Joanne Wallenstein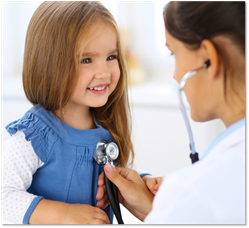 Dear Friend,
Happy New Year!
As we are all aware, we owe an immeasurable debt of gratitude to our dedicated healthcare workers at White Plains Hospital – many of whom are our friends and neighbors – and continued to work around the clock throughout the holidays. These physicians, nurses and staff have spent time away from their families to take care of an influx of patients in our community for COVID testing and treatment, all while normal hospital operations continue.
Although the staff is stretched, they continue to work incredibly hard to help carry the load. We are once again asking for your help to recognize their tireless efforts.
Please consider writing a letter to our healthcare heroes and/or donating $50 or more for the purchases of care packages and meals/goodies for the frontline staff. These items will be delivered to the more than 330 emergency room doctors, nurses, and staff facilitating COVID tests and treatment during the coming weeks.
We hope this small token will lift their spirits and express our appreciation for all that they have done — and continue to do — for our community.
To support this initiative please click here.
For more information, contact Megan McMullen at the Foundation Office at (914) 681-2261 or mmcmullen@wphospital.org.
If you have already donated or shared a personal note, on behalf of the Hospital, thank you. We appreciate your ongoing support.
Best,

Geralyn Della Cava and Kathy Winterroll