A Lively Fireworks Show at the Scarsdale Pool
Category: On Our Radar
Published: Sunday, 03 July 2022 18:05
Adam Katcher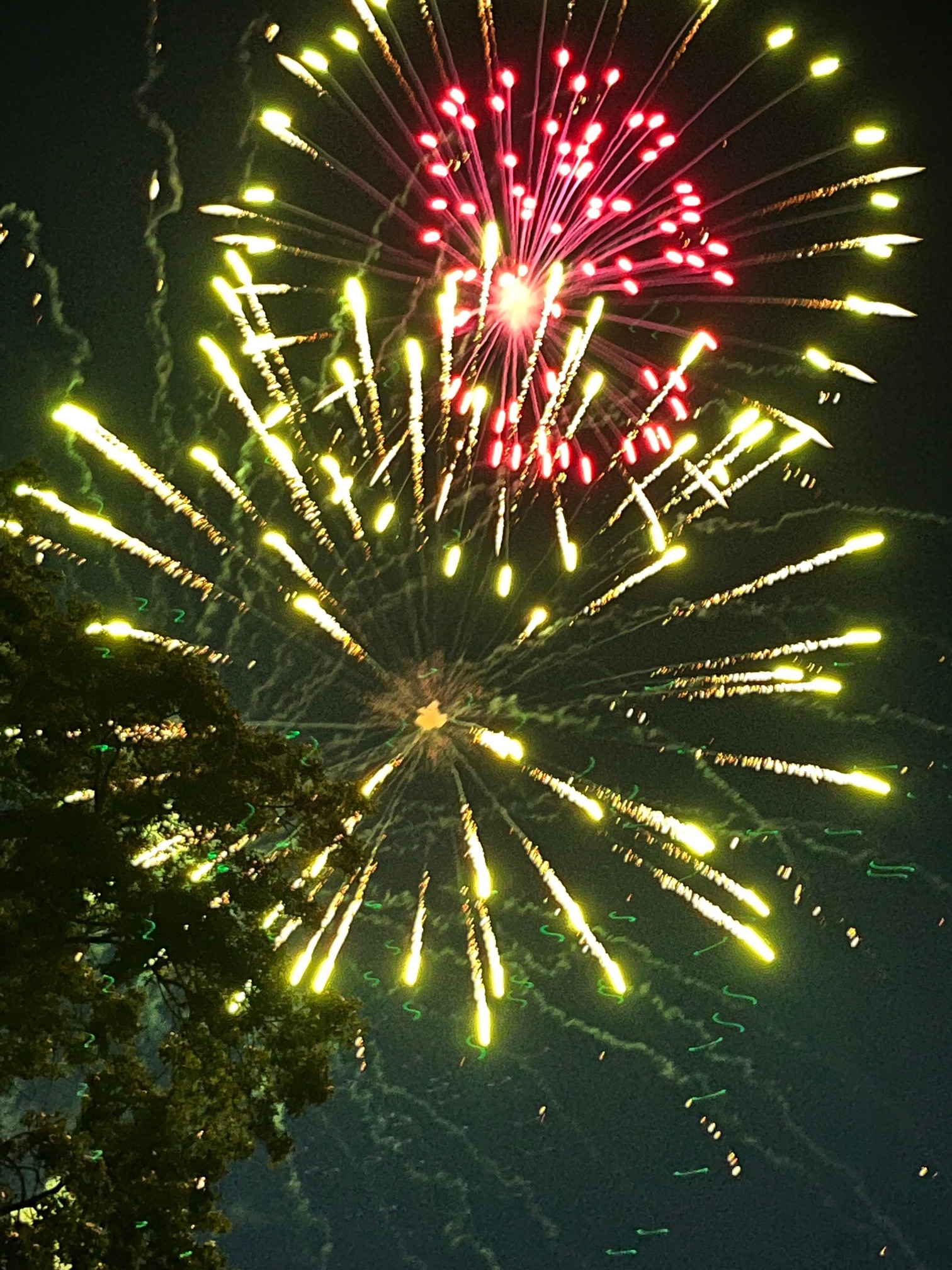 Every year, during July 4th's Independence Day Celebrations, Scarsdale sets up a remarkable firework show for the community to enjoy. With the fireworks set for 9:15 pm at the Scarsdale Pool on Thursday June 30th, pool members arrived well before the 8 pm deadline. After that, all members of the town, even if a member of the Scarsdale Pool, had to pay a five-dollar fee to enter – a price worth the experience.
After walking through the pool's main entrance, with the sun low, the bugs humming, and the moon on the rise, the symphony of noise from the thousands of Scarsdalians flocking to the area, as well as the Westchester Band, was impossible to avoid. The event may have even amassed the turnout of the recent Scarsdale High School Graduation ceremony, and it seemed as if the entire town was there. All the lifeguards were on duty: Scarsdale Village Ambulance Corps offered free water to anyone who wanted it: returning college students swung by and residents of neighboring town attended as well.
The banks of the pool complex were filled to the brim with people accompanied by chairs, picnic blankets, umbrellas, refreshments, and their loved ones. All four pools had their perimeters surrounded by eager onlookers. Any green patch of grass that could be found was a hot commodity in the moments leading up to the start of the show. The on-site food vendors only saw lines cool off once the firework show began.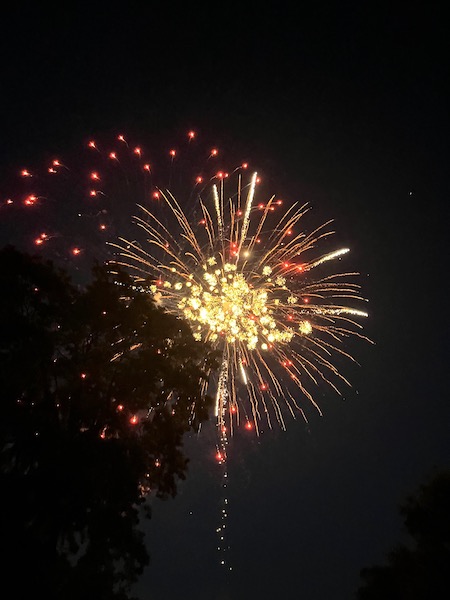 After giving directions on exiting the premises over the loudspeaker, the show commenced. With the fireworks launched from Saxon Woods Golf Course, a few people had to change their seats to get a better view due to trees blocking their view. But with the exception of that one, rather insignificant issue, the performance was flawless. The "ooh's" and "ahh's" from excited children rung out, while parents and grandparents watched on in a more contemplative, yet excited and intrigued, fashion.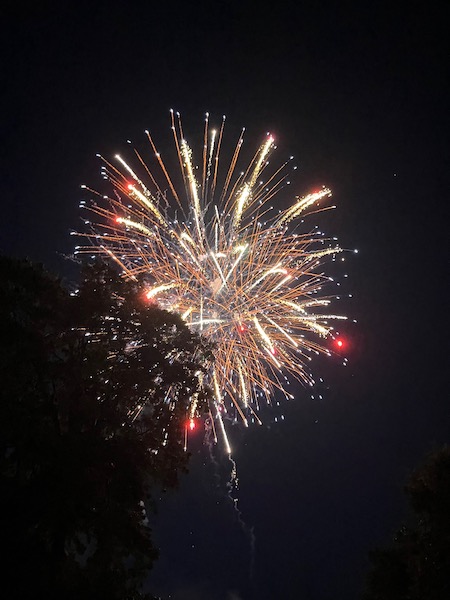 The majority of the firework show was released from one platform on the golf course. The finale, however, came from a different portion of the golf course, providing a surprise encore to what was already an enjoyable community event.
This firework show proved that this town tradition will not be shaken away. Regardless of the two year hiatus to the tradition from COVID-19, families coming and going and the pool's uncertain future the July 4th fireworks celebration is one that will always remain a fond favorite in the hearts of Scarsdalians. This year provided more evidence for just why that is.