Million Meal Project – End of School Year Event
Date:
Sunday, June 04, 2023 9:00 am - 10:00 am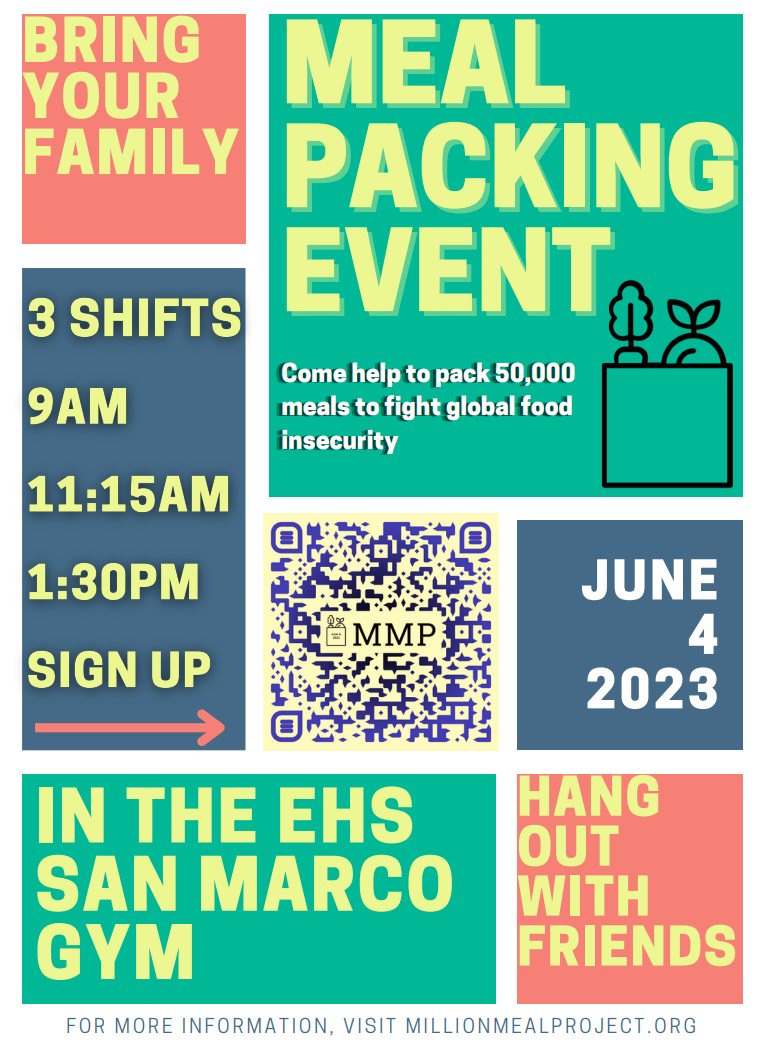 Join volunteers of the Million Meal Project on Saturday, June 4th in the Edgemont High School San Macro Gym. Help combat global food insecurity by signing up for a shift to package meals with friends and family! Click here to volunteer or to donate.