Heart-Healthy Recipe: Slow-Roasted Faroe Island Salmon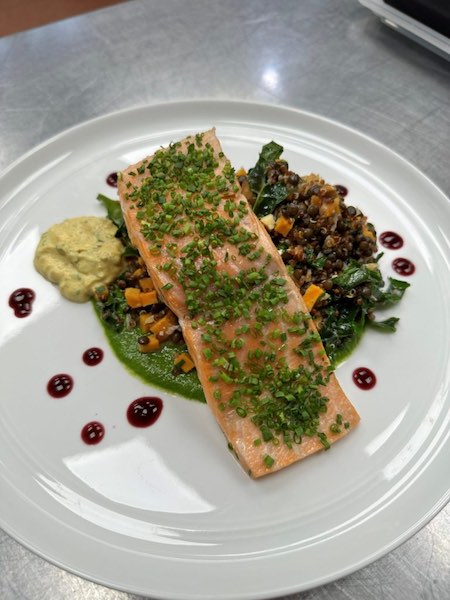 (The following was submitted by White Plains Hospital)

As part of our "What the Doctor Ordered" series, we asked some of our favorite local restaurants to create heart-healthy meals with five cardiologist-approved ingredients.

White Plains Hospital Physician Associates cardiologist Dr. Gary Gabelman challenged Robb Garceau, Executive Chef at Sam's of Gedney Way, to create a dish using salmon, almonds, lentils, kale and quinoa.

Chef Robb created a Slow-Roasted Faroe Island Salmon dish, paired with Warm Black Lentil + Sweet Potato, Moroccan Spiced Yogurt, Cara Cara Orange, and Spinach Sauce.
Heart-Healthy Benefits Include:

• Salmon is high in omega-3 fatty acids
• The healthy fats in almonds help manage cholesterol
• Low in salt: a low-sodium diet helps manage blood pressure
• Kale is a great source of Vitamin K
• Citrus fruits help reduce heart disease risk
Try this delicious meal at Sam's or using the recipe below!
Slow-Roasted Faroe Island Salmon
Ingredients:

1 each Faroe Island salmon filet – 6.5 oz

Procedure:

1. Preheat your oven to 250° Lay the salmon filets out on a baking sheet lined with parchment paper. You can put them skin-side up or down, depending on what you like better (I prefer up). Smear them with a little grapeseed oil.
2. Put the salmon in the oven and set a timer for about 10 minutes. Just 10 minutes!
3. After 10 minutes, check the salmon. The meat should flake. It might look undercooked, but if it flakes and the skin comes off easily, it is done. If you would like it more done, just leave it in the oven for longer, checking it again every 2 minutes or so. Remove the skin. You can scrape any gray, fatty stuff or white protein off of the filets before plating the dish.

French Black Lentils

Ingredients: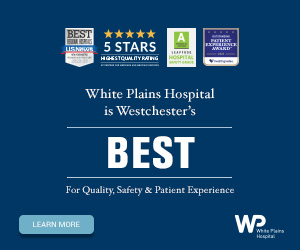 5 Tbsp. extra-virgin olive oil
2 cups vegetable broth
½ cup French black lentils
¼ cup unsalted almonds, roughly chopped
1 Tbsp. sherry vinegar
2 each medium sweet potatoes, small diced
1 each Cara Cara orange, supremed and small diced
3 Tbsp. parsley
1 Tbsp. chives
Salt + Pepper to taste

Procedure:

1. Preheat the oven to 400°. Dice the sweet potatoes, skin on, into 1 ½ in. cubes. Drizzle with 1 Tbsp. oil; season with salt. Continue to roast until flesh is lightly browned, 12–15 minutes. Set aside.
2. Cook lentils in a small pot of vegetable broth until tender, 20–25 minutes. Drain and add 1 Tbsp. oil; season with salt, sherry vinegar, and mix well.
3. Roughly chop the almonds. Transfer to the drained lentils.
4. Now add the oranges, herbs, and sweet potatoes to the lentils.
Moroccan Spiced Yogurt
Ingredients:

1 cup plain Greek yogurt
3 Tbsp. olive oil
3 Tbsp. cilantro, finely chopped
2 tsp. cumin seed
2 tsp. coriander seed
1 tsp. smoked paprika
1 pinch Aleppo pepper
2 cloves roasted garlic
1 pinch sugar
½ each lime juice and zest
3 grinds black pepper
Salt to taste
Procedure:

1. Pan toast the cumin and coriander for 3 minutes in a hot pan over high heat. Grind in a spice grinder.
2. In a small mixing bowl, combine all ingredients, and whisk well.

Spinach Sauce

Ingredients:

3 oz. fresh spinach, blanched, shocked, squeezed
8 leaves fresh basil
1 cup vegetable broth
2 Tbsp. roasted garlic puree
Juice of ½ lemon for each serving
Salt + black pepper to taste
Procedure:

1. Blanch basil and spinach together in boiling water for 90 seconds. Then immediately shock in an ice bath. Squeeze both the basil and spinach to release some chlorophyll.
2. Place both into a blender; while blending, add garlic puree, then lemon juice, vegetable broth and salt and pepper to taste.
3. Remove from the blender and pour into a small saucepan to heat the sauce.
Red Wine Reduction

Ingredients:
3 cups good quality, full-bodied red wine

Procedure:
1. Pour wine into a small saucepan over medium heat. Reduce to a viscous or almost syrup-like consistency, which should take about 10-15 minutes.
Sam's of Gedney Way is located at 52 Gedney Way in White Plains. For reservations, visit samsofgedneyway.com or call (914) 949-0978.
Want to read more from White Plains Hospital? Find other useful news you can use on the Hospital's HealthMatters blog. You can also stay connected by signing up for our e-newsletter!