A Pediatrician's Advice on Preparing Your Child for a Smooth Re-Entry to School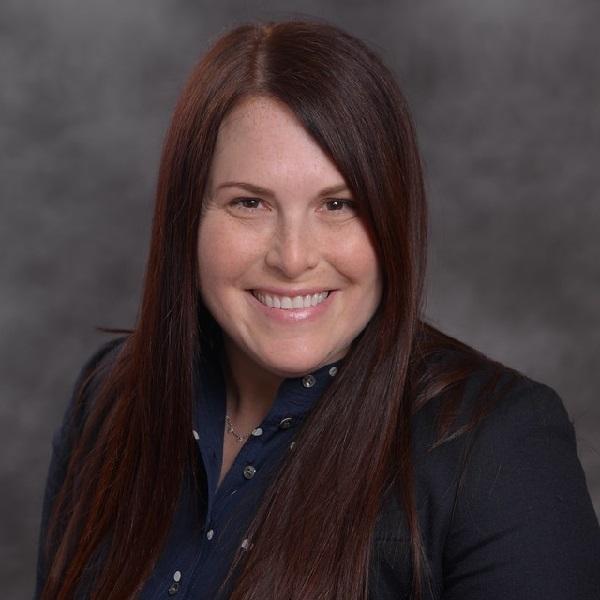 Dr. Samantha LoweAs Scarsdale Schools plan their re-opening, many parents are considering whether or not to send their children for in school learning, considering how well their children will do wearing a mask and thinking about how to reduce their own and their children's anxiety.
We asked Dr. Samantha Lowe, a pediatrician with White Plains Hospital Physician Associates, to provide some information to help parents prepare their children for a safe and smooth re-entry to in-person learning.
Why does the AAP recommend that children return to school?

The AAP recognizes that children learn best when physically present in the classroom. Children also get much more out of the in-person school experience than academics. They also learn social and emotional skills, get healthy meals and exercise, and receive mental health support and other services that cannot be easily replicated online.

Given that this is the first time we face this situation, what research is available on the effects of masks and social distancing on children?

The research is limited at this point as this is so new to the medical community and the community at large. What is known is that keeping children completely separated from their peers and loved ones for significant amounts of time can lead to general anxiety, depression and social anxiety. At this point, the only way to keep people connected in person is to have them wear a mask and stay socially distanced. This outweighs any fearfulness or discomfort the mask, or not being close to others, may can cause. Children are very quick to habituate to new situations, and while mask wearing and social distancing might initially instill fear as they see this is the new normal, they will usually adjust quite quickly.

As a parent, if you do have a choice, how should you assess whether or not to send your child to school or learn virtually at home?

I would recommend that parents consult with their pediatrician or family physician to weigh the risks against the benefits of returning to in-person school based on their child's individual health conditions and family circumstances.

Do you think young children can successfully wear masks?

Kids are not used to wearing masks all day, so choosing the right mask is extremely important and is the best way to assure that kids will be compliant. I prefer surgical masks for children because they are light, disposable, and don't annoyingly tug on the ears of little ones. The best mask for your child is the one they will not take off, that they can breathe in, that covers their nose and mouth and goes over the chin properly. Face shape and size will also determine the appropriate covering for your child. I also suggest a reusable mask with a filter that can be replaced daily without needing to wash the covering itself every day. Also, doing a fit test is key. It's the same as when you get them a new pair of sneakers, ask, "Are you sure these are going to fit you? They aren't too small or too big?"

Given where New York's infection rate now stands, do you think it is necessary for children to wear masks and stay six feet apart?

YES until further notice.

How should parents speak to children about the new protocols?



Parents should be honest about what is going on in the world and what their new school environment will be like. It should be explained to children in an age appropriate way, as calmly and with as much detail as appropriate. It is important that children take ownership of their own health and understand that following instilled safety protocols is part of that.

How can they ease children's anxiety?

Anxiety over the virus is very real. You want to provide your children with appropriate guidance as to how to manage themselves safely while not making them nervous. My best advice is to communicate with your school district and get as many facts as you can. A lot of kids are anxious, as they have been living in a cocoon these past few months. The more facts you have as a parent, the more you can help calm their anxiety for the best chance of a successful school year.

What should they advise their children about staying safe at school?

It is important that children understand what is expected of them in school to keep themselves and their peers safe. Explain what will be different and what will be the same about their school day this year. Empathize with children that masks can be uncomfortable, but reinforce that they are a very important step in keeping everyone safe. Make sure they understand what being socially distanced means and, as much as they want to be close to their peers, why it is important. Confirm that they are clear on the bathroom and lunch protocols for their individual school.

What should parents do after school to fill in for what children are missing in the academic, social and physical experience?

To limit exposure and transmission, children may be placed in small groups or "pods" and even remain in the same classroom all day, even for lunch. That will drastically cut down on the number of steps during the day, and limit the opportunity to expend some much-needed energy. Distance-learners face a similar issue. In many districts, physical education class is still a question. Daily exercise is going to be more important than ever. I advise that parents ask schools what they will do to ensure that kids get adequate body movement and brain rest during their day, which is essential to keeping hyperactivity at bay. I would really enforce getting some movement when kids get home, and discourage computer or screen time. They need to get outside and play and really move their bodies, not only for physical benefits but also for emotional benefits.

What's your feeling about sending children to after school programs that may not have as stringent safety protocols?

Parents should fully understand what the safety protocols are for any and all programs that they are sending their children to. Unfortunately, this is not a perfect science and programs and schools alike are interpreting CDC and local DOH data to provide what they think is a safe environment for children. If you are not comfortable with a supplemental program and feel that it is placing your children, your family and others at too much risk, it might be better for you to not send them. If sending them to the program is not a necessity and is causing more anxiety for you as a parent, consider other alternatives for them.