Overcome Obesity With Bariatric Surgery: Weight Loss Surgery Can Elevate The Quality Of Your Life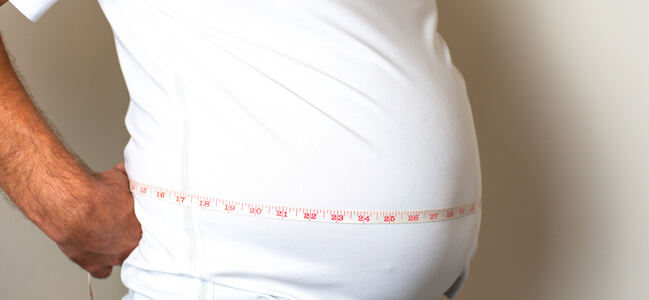 The obesity rate for adults in the U.S. currently stands at 42.4%, the first time the national rate has passed the 40% mark. Many who have struggled with weight loss for years have tried multiple diet and exercise plans and seen some of their excess weight temporarily disappear, only to see it quickly return.

A Bariatric Surgery Success Story

Thomas Pallogudis weighed 466 pounds, and as a result his overall health suffered. He was a diabetic, had high blood pressure and took 14 pills a day to treat various medical issues. After being evaluated by Dr. Philip Weber, Director of the Division of Minimally Invasive Surgery, Robotics and Bariatrics at White Plains Hospital, Pallogudis was deemed an ideal candidate for bariatric surgery."Bariatric surgery, more commonly known as weight-loss surgery, is considered a last-resort option for patients with a longstanding history of obesity," says Dr. Weber. "The ideal candidate has tried multiple medical or diet plans without long-term success."

Pallogudis says he got a new lease on life after his procedure in October 2018. "The surgery saved my life. I've lost 240 pounds and my blood sugar, blood pressure and cholesterol are back to normal, without having to take medication," says Pallogudis. "The process has helped teach me healthy eating, allowing me to become more active. Most importantly, I feel better."

Bariatric Options



The most common bariatric procedure is sleeve gastrectomy, in which a surgeon removes 80% of the stomach, shaping what remains into a tubular pouch resembling a banana. Patients go home about 24 hours after the surgery and are back to work and normal activity within a week. On average, patients can expect to lose more than 50% of their excess weight.

Gastric bypass surgery is slightly more involved but achieves a significant weight loss of 60-80%. "A smaller stomach is also created in this procedure, but in addition, they reconfigure the small intestine to alter path that food takes through the body during digestion," says Dr. Weber. "This procedure requires a short hospital stay, but most patients are back to work in a few weeks."

In both cases, the smaller stomach holds less food, absorbing fewer calories. The surgery also suppresses hunger and makes the patient feel full.

"We encourage our patients to stay in close contact with us, so that we can continue to support them, and navigate through any issues that may come up, especially in the first year," says Dr. Weber. "We're not just performing surgery; we're creating a partnership. We want them to succeed as much as they do."

Dr. Philip Weber is the Director of the Division of Minimally Invasive Surgery, Robotics and Bariatrics at White Plains Hospital. To make an appointment, please call 914-948-1000.