Speak Up About the Governor's Proposed Housing Plan Before It's Too Late
Category: Real Estate
Published: Wednesday, 12 April 2023 16:37
Jordi Wiener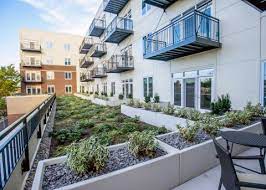 Though state budget negotiations in Albany might not be on your radar, this year there is a lot at stake for Scarsdale residents, and local lawmakers are asking you to pay attention.
The budget has been stalled this year over two provisions: one is bail reform and the other is the Governor's proposed housing compact, which if adopted, would have far-reaching and permanent effects for Scarsdale.
Both State Assemblymember Amy Paulin and State Senator Shelley Mayer have voiced concerns about the plan. In an email to constituents this week, Mayer explained, "1) this Compact does not focus on affordable housing, 2) the proposal was not built from the "ground up" with local voices included in the planning, and 3) it uses a one size fits all and punitive approach to our differing communities."

The Scarsdale Forum has issued a detailed report about what this housing plan could do to our landscape, our environment, infrastructure and schools. It would behoove every resident to read the detailed the report here.
But the long and the short of it is as follows:
If the housing compact is approved, Scarsdale would be required to build 3 percent more housing units every three years. That translates to 173 units by 2027 and about the same number every three years thereafter. At least initially, this could be accomplished at the Freightway site, and would have a minimum impact on our community. Ironically, the compact does not mandate the building of affordable units.
The second provision is what's causing all the concern:
This portion of the housing compact is a Transit Oriented Development (TOD) Initiative that requires local planning and zoning law changes within a three-year window to facilitate the development of multi-family housing in areas within ½ mile of a rail station. The program requires a forced amendment to Village law adding a new section, "Density of residential dwellings near transit stations." Under the TOD proposal, the area subject to the mandatory zoning and planning changes would encompass all developed land within a half-mile radius from a train station.

What that means is that developers would have the right to override any local zoning code regulating building code, stormwater, parking and the environment – to build 50 units per acre on any land within a half mile of the Metro North Train station.
According to the report, "The mandated local code changes would be exempt from any state environmental review, and the Village would be prohibited from imposing unreasonable provisions relating to lot coverage, open space, height, setbacks, floor area ratios or parking requirements."
To envision that, think five story apartment buildings in a wide swath of Greenacres and Fox Meadow. Any home that was put on the market could be purchased by a developer who would have the right to build multi family housing on any available lot, with the Village having no local control on what goes up.
According to the report from the Scarsdale Forum, a "worst case scenario" assumes every current property owner within Tier 1 sells, and their property is developed to the maximum units per acre within the half-mile radius of the train station. New York State Assemblywoman Amy Paulin, who represents Scarsdale, estimates that the number of units in Scarsdale and Hartsdale combined would be in the range of 10,000 units. State Senator Shelley Mayer, whose district now includes Scarsdale, posits the requisite number of units would be in the range of 13,000 units.
What would happen if we don't comply? The Village would nevertheless be required to permit the 50 units per acre density requirement as mandated by State law and must review any qualifying projects that could come to the Village pursuant to a process outlined in State law, with enforcement by the State Attorney General.
So, even if you're not accustomed to getting involved in local and state politics, this issue is at your front door. You should educate yourself and speak up.
Write to Amy Paulin at paulina@nyassembly.gov and Shelley Mayer at SMayer@nysenate.gov and contact Governor Kathy Hochul here. https://www.governor.ny.gov/content/governor-contact-form
Featured Listings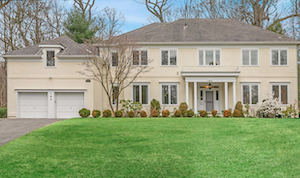 163 Fox Meadow Road, Scarsdale
5 Bedrooms, 5.1 Bathrooms, 6,344 Square Feet
Impressive young Center Hall Colonial with grand entrance, sweeping circular staircase, living room, home office, formal dining room, large chef's kitchen with whole house water filtration system, custom cabinetry, center island, granite countertops, skylights, wine cooler, coffee maker, steam oven, six-burner Wolf stove, undercounter microwave/oven, SubZero refrigerator/freezer plus convenient undercounter two fridge drawers, two DWs, two sinks, mudroom/laundry room, attached two car garage with Tesla charger, backstairs to guest/nanny room/full bath, door to patio, powder room, expansive family room with vaulted ceiling/fireplace, door to patio. Second floor features a grand master bedroom with cathedral ceiling, sitting room with Juliet balcony overlooking the back garden, WIC, spa bath with soaking tub and stall-jetted shower, dual sinks, bedroom/full bath, two bedrooms/full bath. Lower level offers a huge playroom, media room, second home office, wine cooler, full bath and abundant storage space. A Fox Meadow gem, convenient to the village, transportation, schools, parks and newly renovated library.
Click here for more information
Sale price: $2,950,000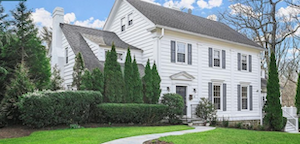 75 Walworth Avenue, Scarsdale
6 Bedrooms, 4.1 Bathrooms, 3,316 Square Feet
This dreamy Greenacres Colonial complete with classic clapboard exterior, lush lawn and white picket fence is move-in ready! This fresh and happy home features an open layout with large scale rooms, tons of natural light, spacious eat-in chef's kitchen, newly refinished hardwood floors and new furnace and A/C. There are six ample bedrooms, four full baths, a gracious step-down Family Room with large fireplace and multiple outdoor areas to entertain family and friends. The private Primary Suite has French doors that open to a large second story deck for morning coffee or an evening cocktail while enjoying the sunset. From this home, it's an easy walk to the newly renovated Greenacres elementary school and Hartsdale train, shops and restaurants. Quintessential Greenacres!
Click here for more information
Sale price: $1,725,000