Thieves Make Off With $13,000 in Lottery Tickets
Category: On Our Radar
Published: Tuesday, 26 September 2023 14:33
Joanne Wallenstein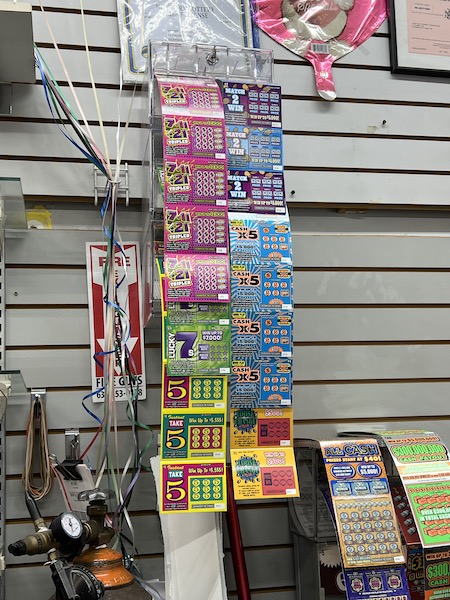 Another store in Heathcote was hit by thieves this week -- around 5:30 am on Thursday September 21, 2023.
Varsha Stationary, that sells lottery tickets, cigarettes, candy and more was broken into by quickly moving burglars who entered by breaking the glass front door. Once inside they used a prybar to remove the scratch off lottery ticket display from the wall and took off with the display along with $13,000 in scratch off cards. Since they did not have the code to the machine that issues Powerball, Megamillions and NYS Lottery tickets, they were not able to procure any of those.
But they didn't stop there. They took the entire cash register and all the cigarettes too.
We spoke to the owner Andy who says his video camera caught a black car driving up. He says in his ten years in business in Scarsdale this was his first burglary.
Of course we had to ask if the thieves would be able to keep the proceeds from the winning scratch off cards.
Detective Brendan Kellaher from the Scarsdale Police said, "Unfortunately yes, unless the tickets are reported stolen before being presented, the thieves can acquire winnings."