Scarsdale Forum Celebrates Octoberfest
Category: On Our Radar
Published: Monday, 30 October 2023 13:16
Joanne Wallenstein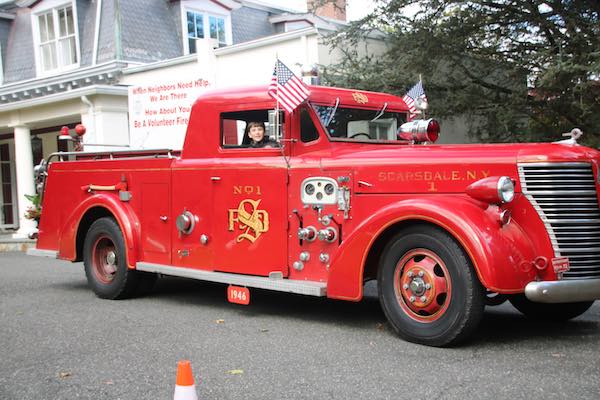 To the Editor: The Scarsdale Forum welcomed its members and guests to Octoberfest 2023, the fourteenth annual membership party at The Scarsdale Woman's Club on Sunday, October 22. Guests were directed to the many outdoor activities throughout the grounds. In addition to the games and craft activities set out on the lawn for the children, Scarsdale Volunteer Ambulance Corps brought its ambulance to explore and the Scarsdale Fire Department showcased Fire Engine 53. Scarsdale Edgemont Family Counseling Service, Scarsdale Foundation and Scarsdale Rotary provided information about their organizations throughout the afternoon. Friends of the Scarsdale Parks conducted a tree tour on the club's grounds.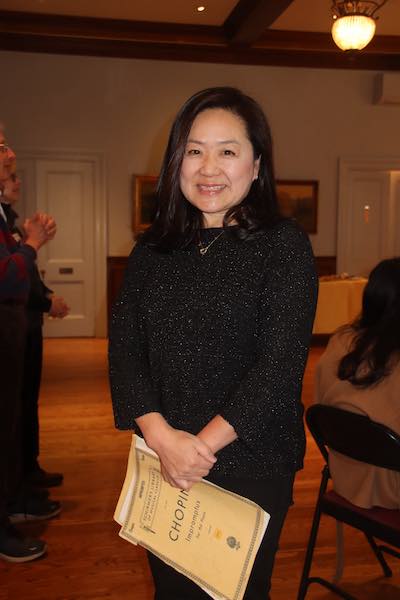 Suzie Hahn played Chopin.A new addition to the day's festivities was the Scarsdale Forum Talent Show. Mason Yuan, Eleanor Foley, James Wilson, Mia Wilson, and Charlie Rosenthal delighted guests with a fantastic program complete with classical music, gymnastics, and magic! Forum veteran members and former Winterfest performers Eli Mattioli and Jim Pullman played Gershwin and Schubert classics and Scarsdale School Board Vice President Suzie Hahn dazzled the audience with her performance of Chopin's "Fantaisie Impromptu". NYS Assemblywoman Amy Paulin put on a show stopping ballroom dance number that truly electrified the crowd.
NYS Senator Shelley Mayer, County Executive George Latimer, County Legislator Ben Boykin and Scarsdale Village Trustee Sameer Ahuja attended the event as well.
Bruce Wells held court under the great oak at the popular beer tasting station featuring his home brewed beers. Manny Lourdes, MC Catering served a delicious buffet luncheon. Octoberfest 2023 was a zero waste event thanks to the efforts of Scarsdale Forum's Sustainability Committee.
Throughout the afternoon, guests new to the community asked seasoned volunteers: "I work and have a family, how can I become more involved?" The answer? Attend your community events and the opportunities to engage will present themselves!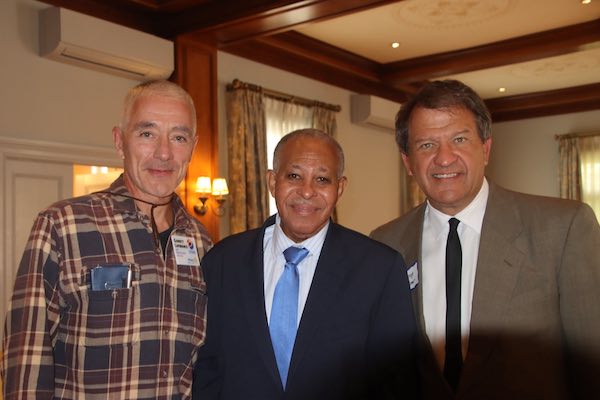 Garrett Capobianco, Ben Boykin and George Latimer
The Scarsdale Forum is a 119 year old charitable organization dedicated to improving life in Scarsdale through its educational programs and social activities. The Forum offers programs of interest to our community, engages in studies of the issues affecting Scarsdale and sponsors public events such as the Sunday Speaker Series. All Scarsdale residents are welcome to join: www.scarsdaleforum.com.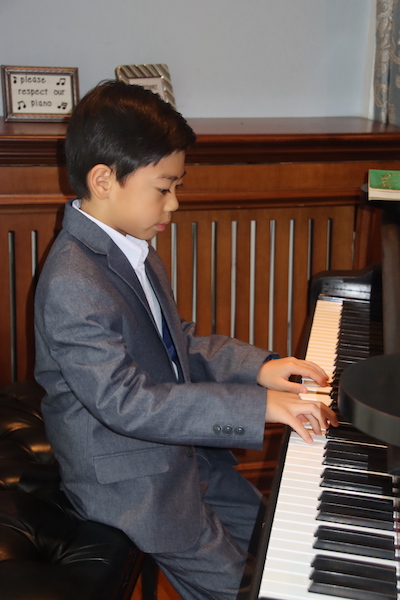 Mason Yuan

A special thank you to Scarsdale10583 for its assistance in publicizing Octoberfest 2023 to the community
Lena Crandall and BK Munguia, Co-chairs
Octoberfest 2023
Scarsdale Forum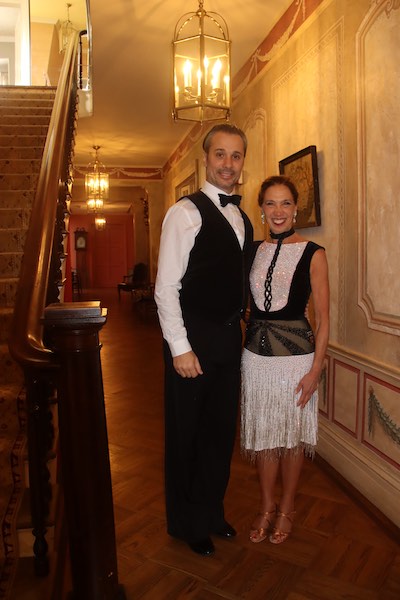 Amy Paulin and Dance Partner Andrey Stefanov