Jessica Molaskey and John Pizzarelli: Live at the Scarsdale Library
Category: On Our Radar
Published: Monday, 25 November 2013 12:16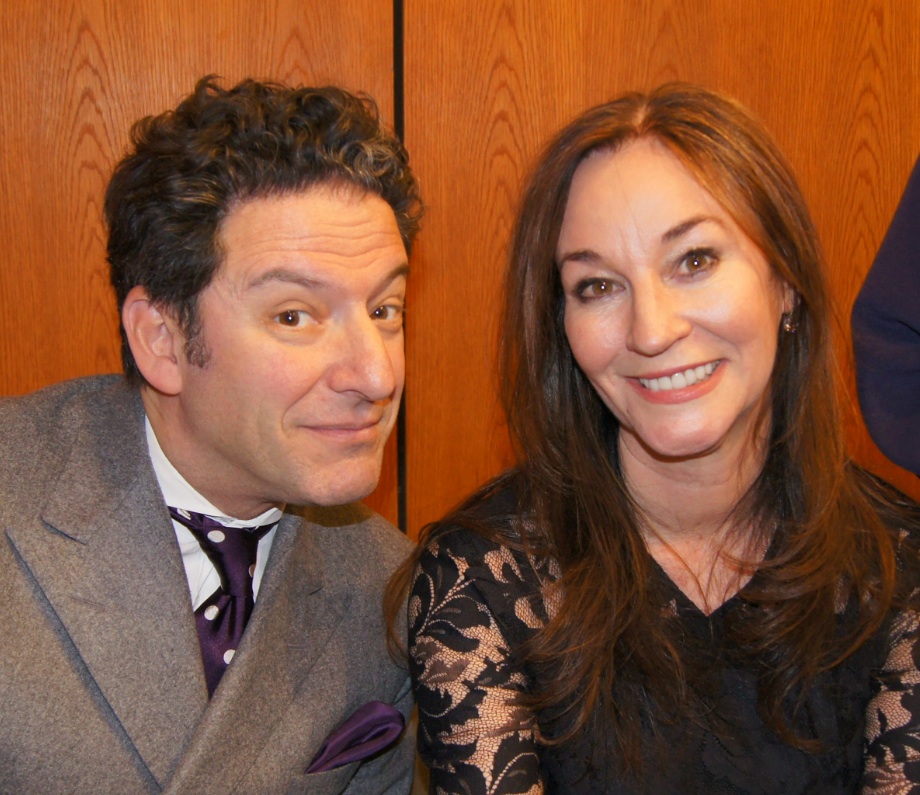 Savvy Scarsdalians got a rare free treat this weekend – courtesy of the Friends of the Scarsdale Library -- when vocalists Jessica Molaskey, her husband, famed guitarist John Pizzarelli, and brother and bassist Martin Pizzarelli made a guest appearance at the Scarsdale Library. Just hours after finishing a gig at the Carlisle Café on Fifth Avenue, where an evening for two can cost upwards of $300, the trio drove out to the burbs to perform a delightful set of songs from the American songbook for locals.
When the event was promoted, only Molaskey's name appeared on the flyer – which set anyone who knows her wondering about who would accompany her. Fortunately for us the Pizzarelli brothers braved the cold to do their first performance in a library.
They opened with a duet of "The Best Things Happen While You're Dancing/Nice Girls Don't Stay for Breakfast," and told the audience that they had performed this number for the Supreme Court and received a big laugh from Justice Clarence Thomas.
The show included songs from many decades and composers ranging from Irving Berlin, Harry Warren and Stephen Sondheim, to Neil Young (Harvest Moon) and James Taylor (The Secrets O' Life.) The clever duo often sings original arrangements of two songs at once – in beautiful harmony. What makes their performance fun is their repartee – a bit of sparring for attention laced with love and affection. In "I Want to Be Happy, Sometimes I'm Happy," they bemoan the fact that one can only be happy if the other is too. Recalling sleepless nights as new parents, they sing "The Natives are Restless Tonight," a hilarious riff on sleep deprivation.
In an age where many performers require a stage crew, lighting and large amps, these two are unique. Pizzarelli's guitar and voice resonate with Molaskey's pure tones and with back-up from the bass they are enough to flood the room with melodious tunes.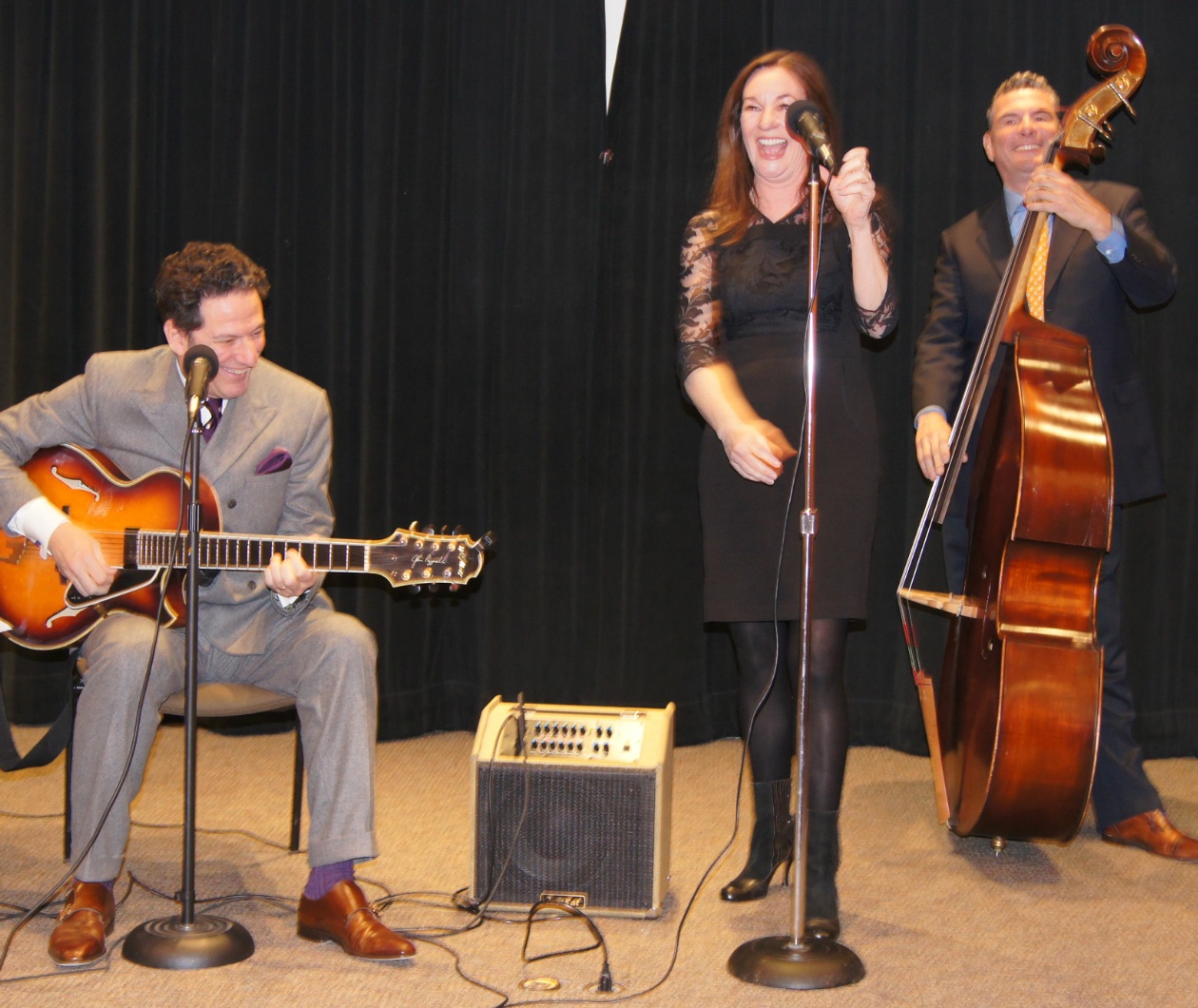 Following the performance the couple sold signed CD's and business was brisk.
If you missed the concert but want to catch Jessica Molaskey she is in the midst of filming "The Sound of Music" for television with Carrie Underwood and Audra McDonald. The live special will be shown at 8 pm on Wednesday, December 5 on NBC.
Thank you to the Friends of the Scarsdale Library, Jessica Molaskey and the Pizzarelli brothers for a very special Sunday in the Village in a Park.