Farmers Market in Scarsdale Village - Starts Thursday September 7th
Category: On Our Radar
Published: Wednesday, 06 September 2017 08:06
Joanne Wallenstein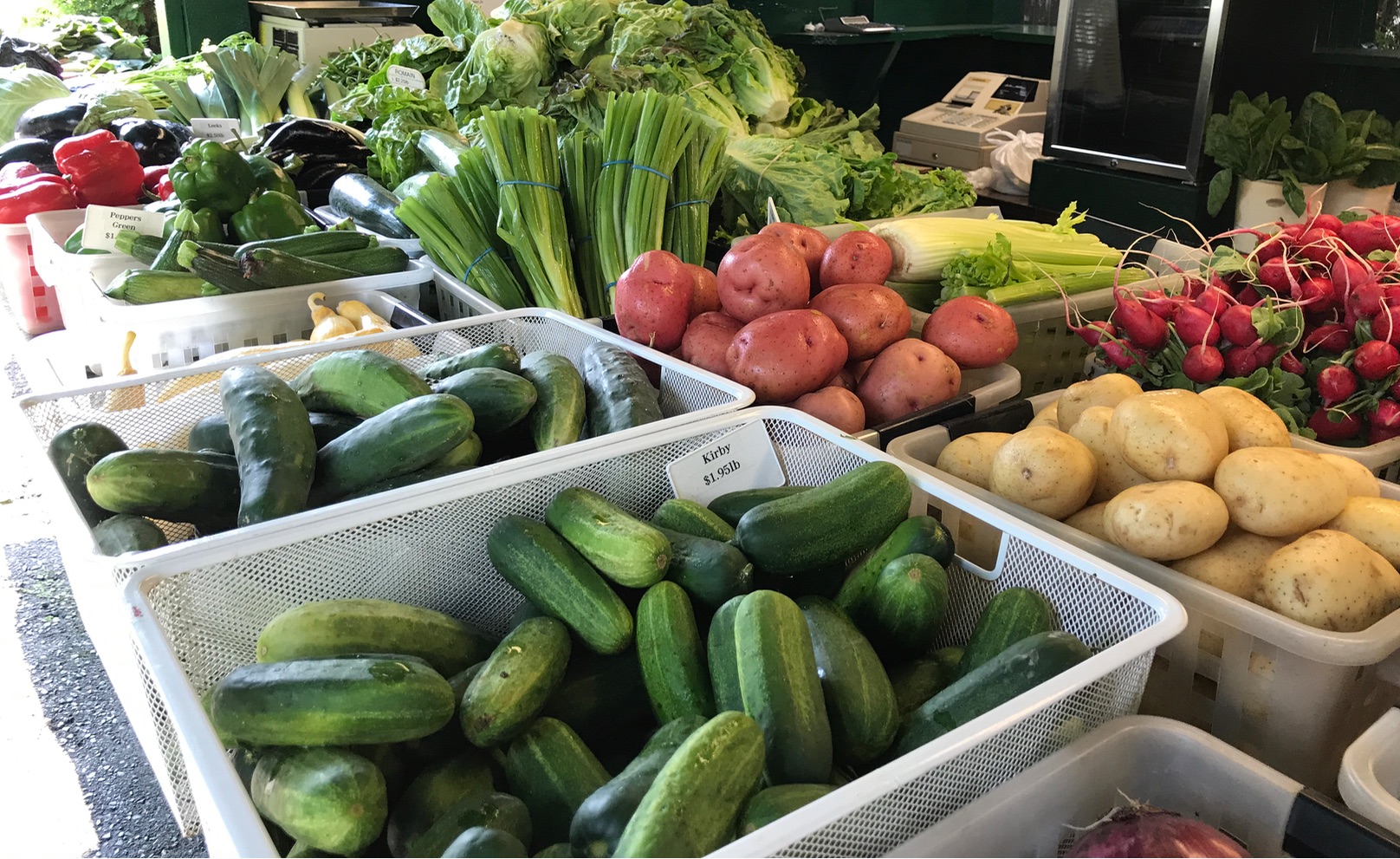 The Village of Scarsdale will host "Farmers in the 'Dale," a brand new weekday pop-up farmers market in the heart of Scarsdale beginning this Thursday September 7 from noon to 7 pm. Village Manager, Stephen M. Pappalardo said, "I am pleased the Village is re-introducing a farmers market in Scarsdale's Village Center after a four year absence. We look forward to providing patrons fresh locally grown produce and other unique options while providing another opportunity for our residents and neighbors to visit Scarsdale and frequent our wonderful local businesses."
Corinna Makris, owner of Village Green Markets and manager of the Peekskill Farmers Market, has been retained as market manager for the pop-up market. "I'm excited to be a part of this new market," Ms Makris said. "Farms and other food vendors have been asking for weekday markets as a new opportunity to connect with customers. We're also looking forward to promoting all the wonderful businesses in the Scarsdale Village Center."
The Acceleration Project has been working closely with Ms. Makris coordinating the marketing campaign and representing consumer preferences.To promote the event, TAP's creative team designed a customized logo Farmers in the 'Dale.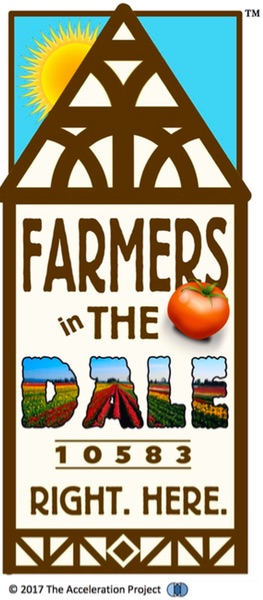 The Scarsdale Farmers Market is a pilot program operating on Thursdays, from September 7th through October 26th, from noon until 7:00 pm, in Boniface Circle. "Our goal in extending the market into the early evening is to give commuters an opportunity to shop on their way home from work," said Village Trustee and Chamber Liaison, Jane Veron. After this pop-up market event ends, the Village will gather feedback from consumers and merchants, and then determine if the market will return for a full season beginning in May 2018.
The market will feature local farms from within a 250-mile radius, including an organic option. Other participating vendors and available foods include bakeries offering a variety of breads and sweet treats (including non-GMO, and organic), a specialty cheesemonger, honey from a beekeeper based in Verplanck, Hudson Valley maple syrup, and ready-to-eat prepared Middle Eastern foods from Amal Rabadi, owner of Irvington Delight. More vendors, including businesses owned by Scarsdale residents, are being confirmed now, and a full list of vendors will be announced soon.
For more information on the Farmers in the 'Dale market event, contact market management via email: farmersmarket@scarsdale.com.